Octopath Traveler 2 from Square Enix is out later this month for PS5, PS4, Nintendo Switch, and PC via Steam. Octopath Traveler 2 builds on the original with better visuals, more character interactions, and also more amazing new music from Yasunori Nishiki. This week, Square Enix released a demo on all platforms including Steam. PC players usually don't get demos or get them around launch instead of early, so this was nice to see. I'm a big fan of the original game, and wanted to try out the demo to see how Square Enix's newest HD 2D release scales across platforms. If you're wondering if you should buy Octopath Traveler 2 on Switch vs PS5 or how the PC port is, this is the feature for you. I will also cover how the demo plays on Steam Deck.
Octopath Traveler 2 Switch Vs PS5
Having played Octopath Traveler on Nintendo Switch, my laptop, Xbox Series X (through Xbox One backwards compatibility), and Steam Deck over the years, I was curious to see if the Switch version of Octopath Traveler 2 would have any improvements over the original and how the PS5 version would fare. Octopath Traveler 2 looks and runs as you'd expect on Nintendo Switch. Team Asano has improved how its games look on Switch with each new release, and Octopath Traveler 2 looks gorgeous, especially on the OLED screen. It still looks soft on a 1080p display and isn't native resolution handheld with its 30fps target. It does support video capture unlike the original game. This is something you expect by now in games on Switch, but it was worth noting since the original didn't support it.
Octopath Traveler 2 on Switch also has good HD Rumble support. Note that the screenshots and comparisons have all been done from the same scene in Throné's story from the demo as it was difficult to get the exact timing for battle screenshots to showcase effects.
Octopath Traveler 2 on PS5 looks gorgeous. I played it on my 1440p monitor and it continued to impress me as I tried each character's opening hour of the story while trying to decide who to pick for the final game. Just like Tactics Ogre: Reborn, Octopath Traveler 2 has DualSense haptic feedback support. It feels amazing, and is better than the HD Rumble implementation which is already great. Since this is a prologue demo, I can't confirm if the final game will have PS5 Activity Cards support, but the demo does not as of this writing. The PS5 version also has a lot better post-processing, better texture filtering, and looks plainly much better.
If you value portable play above everything and are wondering what console to get Octopath Traveler 2 on, the Switch is the way to go. If you don't care about portability, PS5 is the best console version, and unlike some ports on it that just go for a performance and resolution bump, Octopath Traveler 2's DualSense haptic feedback shows more care than usual was put into this release. I knew the Switch version would be great based on the original game, but Octopath Traveler 2 on PS5 is impressive based on the time I spent with it in the demo.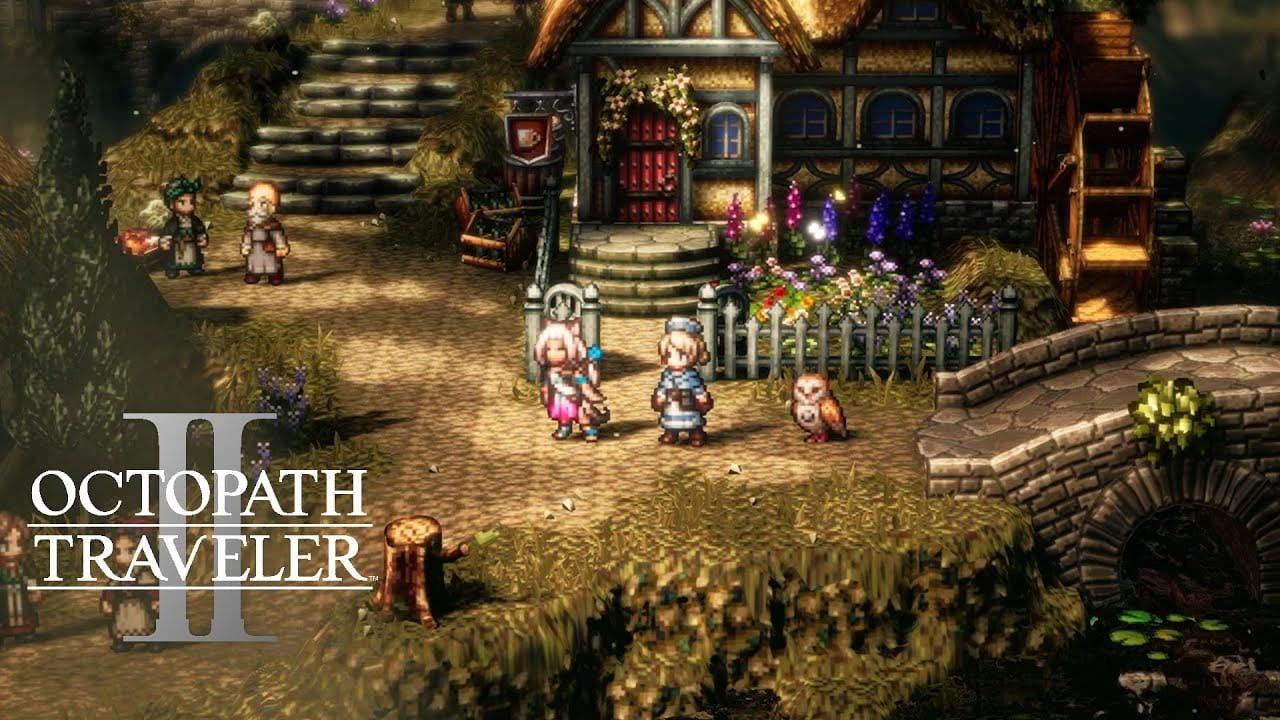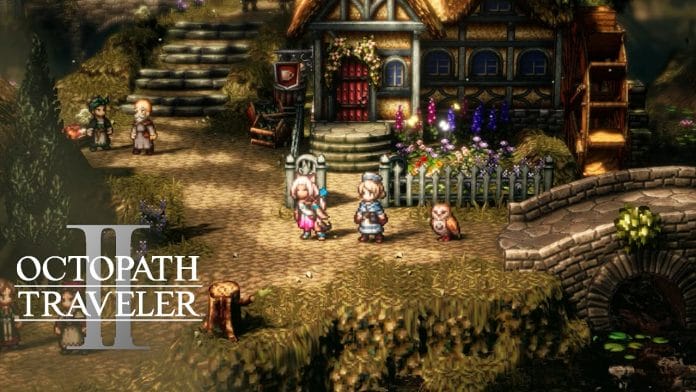 Octopath Traveler 2 PC Vs PS5
The PC version of Octopath Traveler 2 was also one I was interested in because the original was capped at 60fps officially. Octopath Traveler 2 has 120fps support and it even has DualSense button prompt support. It does not have the same level of haptic feedback though. That is the only area the PS5 and Switch versions of Octopath Traveler 2 are better than the PC version. With support for 4K and 120fps, the PC version of Octopath Traveler 2 is the best on a technical level. I also didn't run into any shader-related stuttering in the time I spent with it.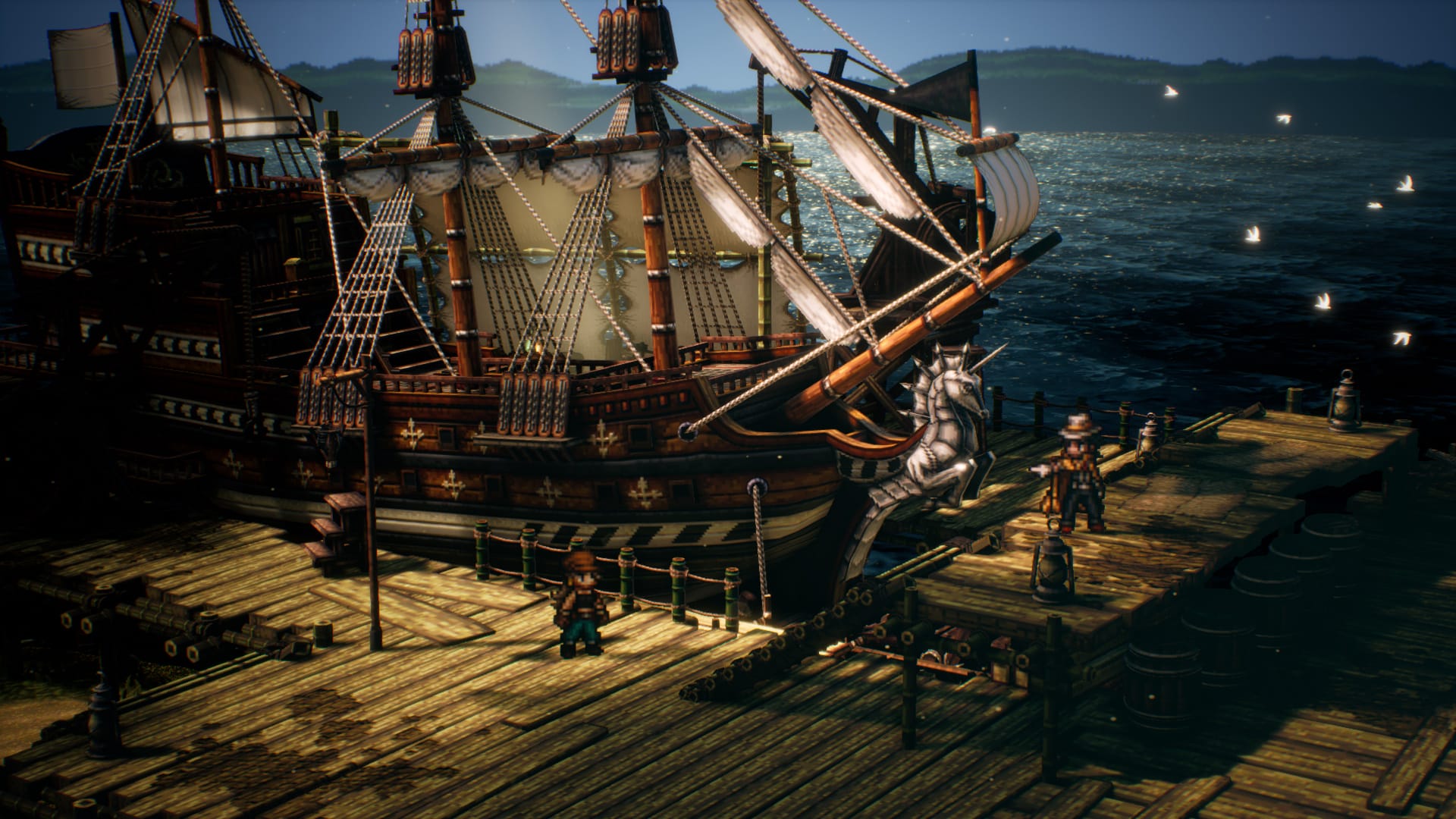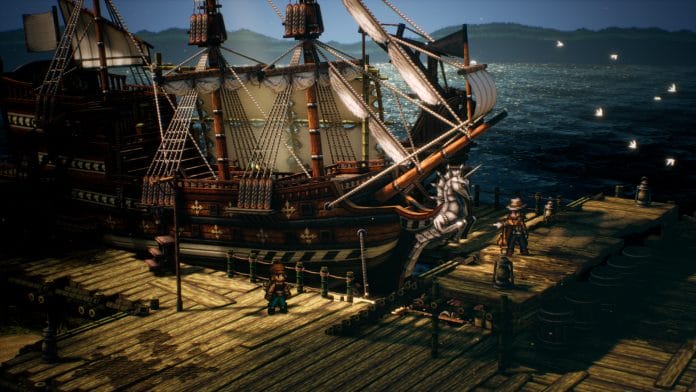 On a laptop with an AMD Ryzen 5-3550H processor (2.1GHz Base speed up to 3.7GHz), 16GB DDR4 RAM, and an Nvidia GeForce GTX 1650 4GB GPU, I could manage 1080p and 100-110fps after turning most settings up. I like that the PC version allows you to opt for a higher resolution interface texture resolution if you want to keep that crisp with a lower rendering resolution for the gameplay. Octopath Traveler 2 also plays great on Steam Deck, but I will cover that a little bit below
Octopath Traveler 2 PS4 Vs PS5
I don't have a base PS4 to test on, but the PS4 Pro version of Octopath Traveler 2 looks good on my 1440p display. It definitely is a bit downgraded compared to the PS5 version in terms of clarity, texture filtering, and some other elements as shown in the image comparison. Octopath Traveler 2 on PS4 also misses DualSense haptic feedback. Barring that, it offers a good experience just like the Switch version given the hardware. It is hard to tell the resolution differences without zooming in quite a bit, but you can notice things like the floor look in the comparison below. The PS5 version has better image quality overall.
Octopath Traveler 2 on Steam Deck – how does it look and run?
Having spent a few hours with the Octopath Traveler 2 demo on Steam Deck, I'll be shocked if the full game isn't Steam Deck Verified by launch or soon after. It runs flawlessly on the default Proton version, and holds its 60fps target brilliantly. You can play at 720/800p and 60fps with all settings at their highest presets if you want and still have barely any performance issues. I just turned down some to save on battery life, but it still looked amazing and ran as it should. Octopath Traveler 2 on Steam Deck offers the best of both worlds with a portable option, but one that has high quality visuals and 60fps like the PS5 and PS4 versions. While the screen is lacking compared to the Nintendo Switch OLED model, it makes up for that with much better image quality and performance across the board.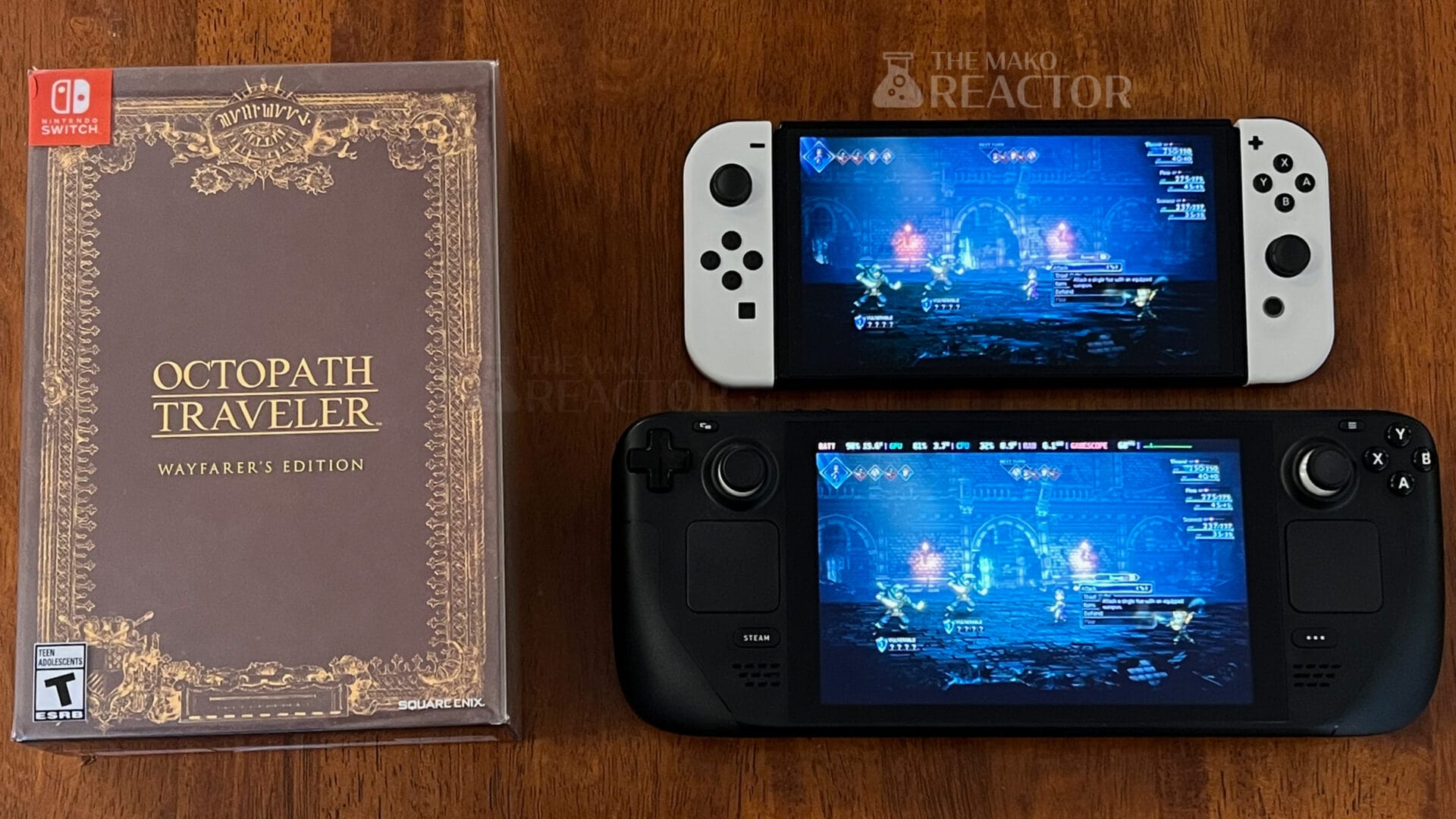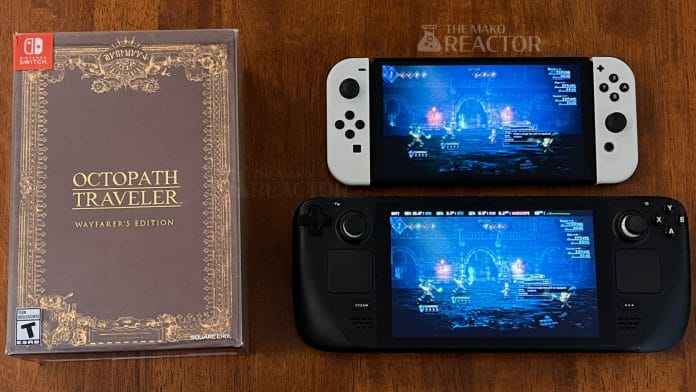 Since I have a Steam Deck Dock, I also tried Octopath Traveler 2 on Steam Deck via my dock through DisplayPort on my 1440p monitor. At 800p like the Steam Deck's screen, you can run Octopath Traveler 2 at well above 60fps on a supported display. When increasing the resolution, I found 900p seems like a good target for a near locked 60fps once you tweak a bit. If you're ok with 30fps docked for a higher resolution, you can go a lot higher. Don't bother with 4K though. It barely ran at 20fps when set to 4K. I had no trouble playing it docked with my DualSense controller.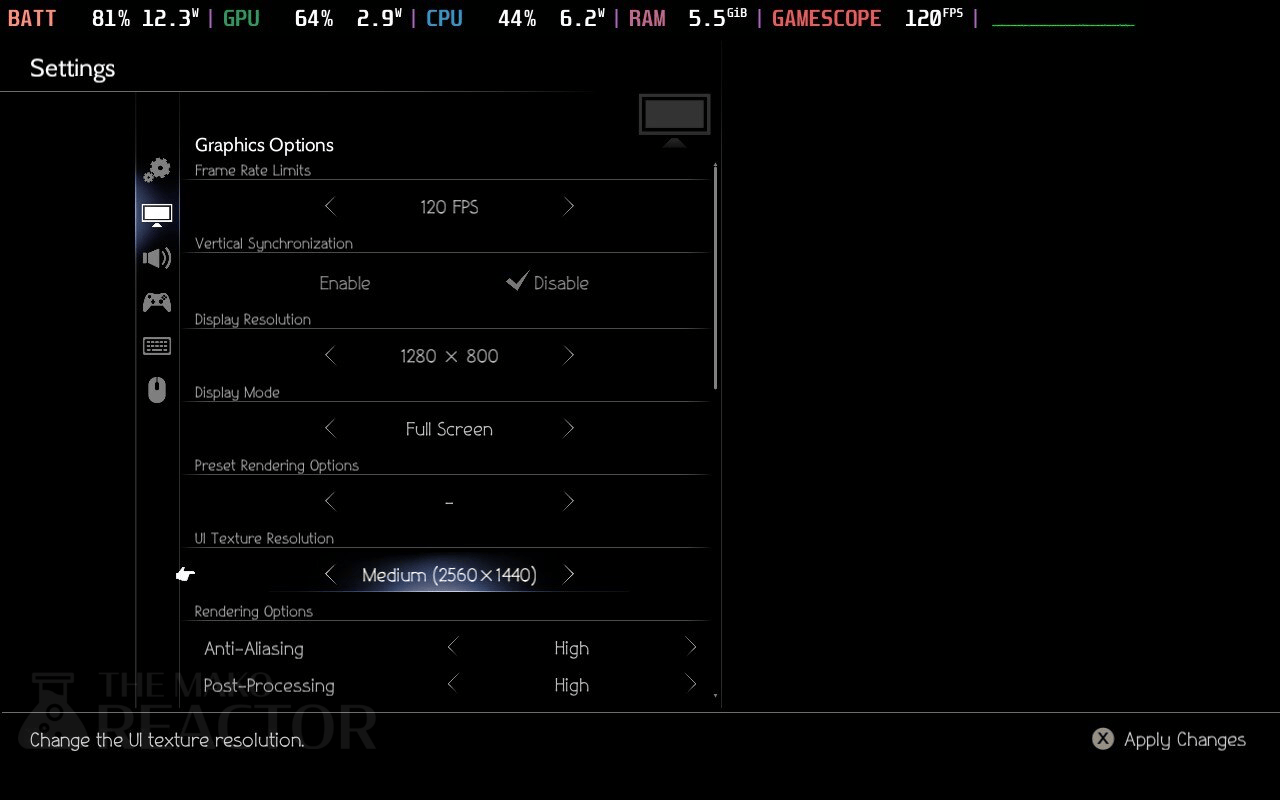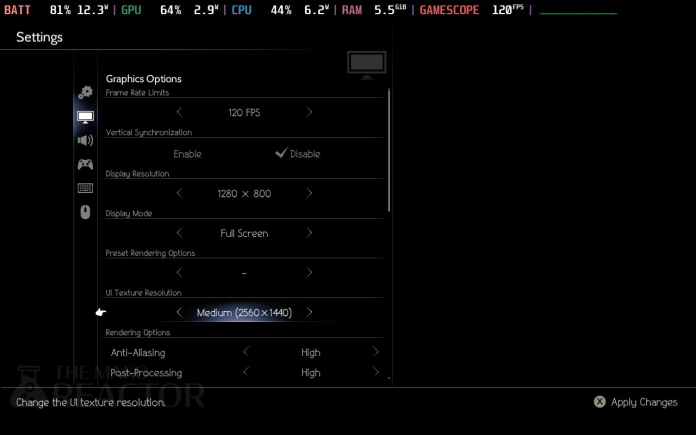 Octopath Traveler 2 PC features – graphics options and keyboard mouse controls
The PC version has three frame rate limits (30fps, 60fps, and 120fps). You can enable or disable v-sync, and it supports up to 4K resolution scaling all the way down to 1024 x 768. You can change the display mode (fullscreen, windowed, borderless window) and also use a preset rendering option here or go for automatic that sets things automatically for you. The Octopath Traveler 2 graphics options are anti-aliasing, post-processing, shadows, textures, and effects which can all go across low, medium, high, and highest options. The auto option set Octopath Traveler 2 graphics options to the high preset on Steam Deck for me with the UI texture resolution at 4K. Check out the comparison below to see Octopath Traveler 2 at its low preset compared to the highest preset on PC at 1080p.
Even the console versions support toggling screen effects, dynamic battle camera, and dynamic boosted attack camera which are included in the PC version's graphics options. Octopath Traveler 2 also supports keyboard and mouse input options. You can remap and rebind these. It feels like a very solid port that exceeded my expectations based on my time with the demo and having played Octopath Traveler multiple times across different platforms.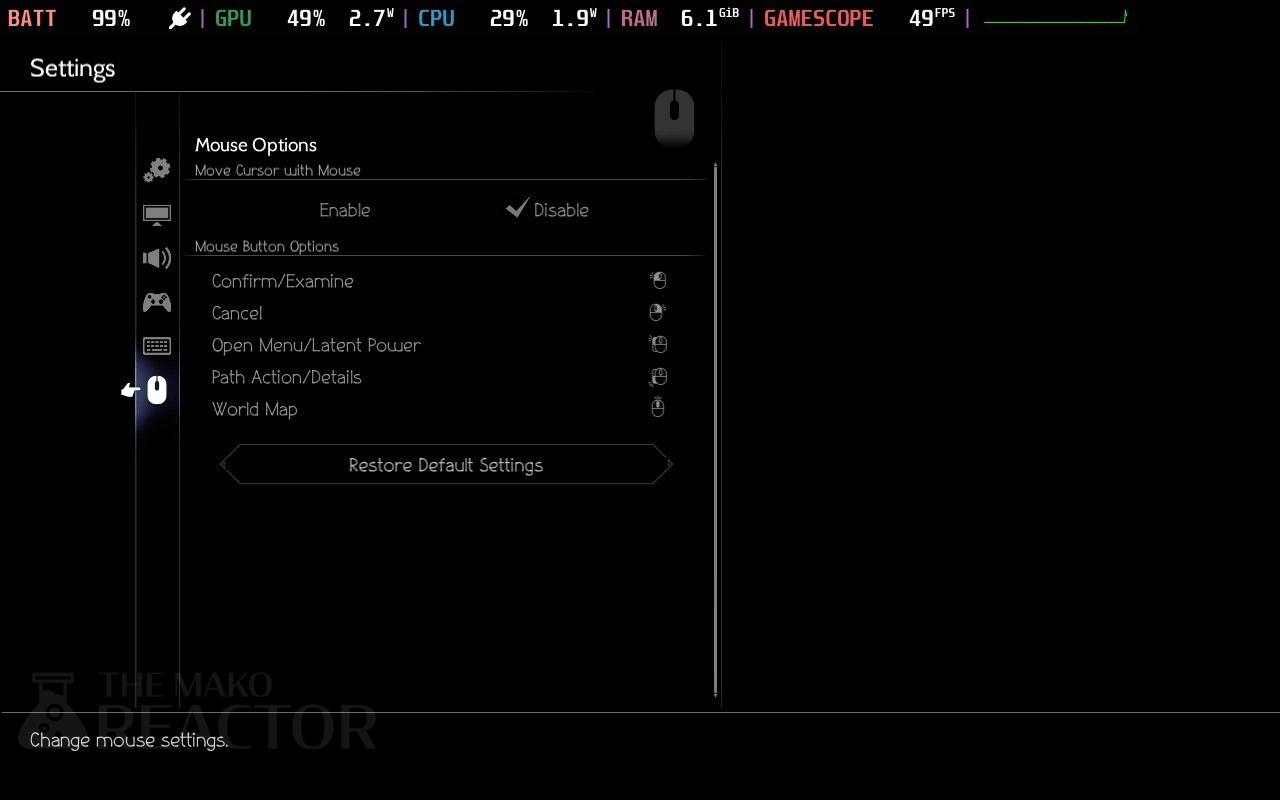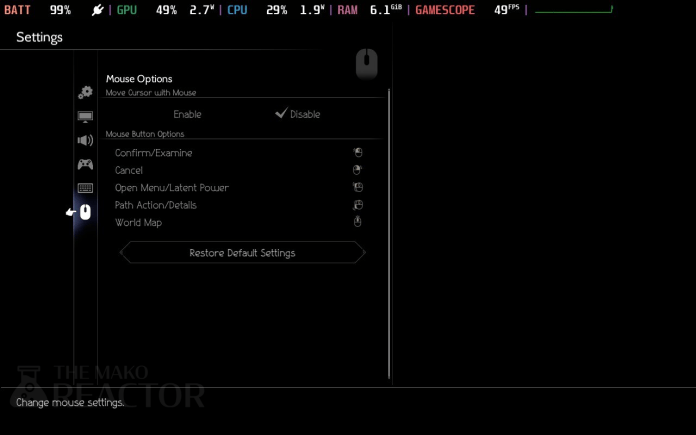 Which version of Octopath Traveler 2 should you buy?
I'm glad that every version of Octopath Traveler 2 is good based on my time with the demo. If you want the best fidelity and performance, the PC version is the way to go assuming you have a display that does 120hz or more. The Switch version offers a good portable experience, but I wouldn't play it only docked there if you have access to another platform since it looks and runs better on everything else.
As of now, the Steam Deck version is my favorite followed by the PS5 version with its DualSense haptic feedback implementation and much higher quality visuals compared to the Switch version. Just like Octopath Traveler, I can see myself playing Octopath Traveler 2 on everything over time, and I'll be definitely starting with the Switch version and PC version on Steam Deck.
Hopefully this Octopath Traveler 2 demo impressions feature covering every version of the game helped you decide which platform to buy it on. If you'd like to try it out for yourself, the free demo is available now with save data carrying over to the full game.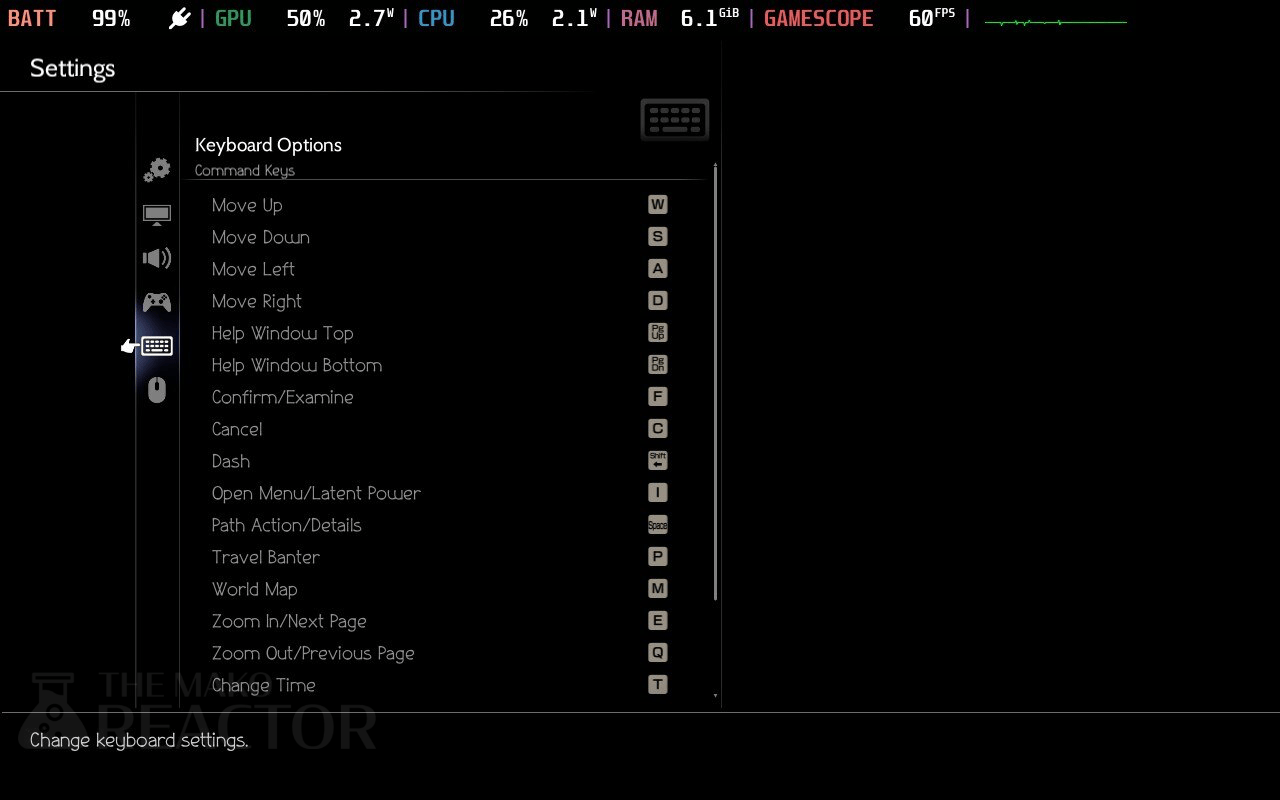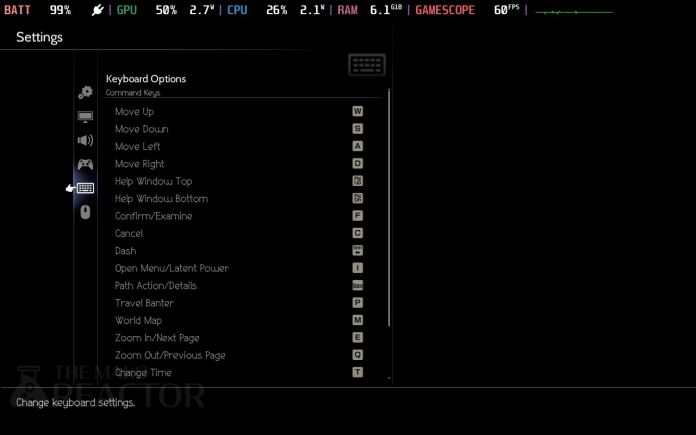 Octopath Traveler II pre-order bonus
The Octopath Traveler II pre-order bonus is the 'Travel Provisions' bonus content. This pack contains consumable items that will help you along your journey. It includes:
Healing Grape (M) x 5
Inspiriting Plum (M) x 5
Revitalizing Jam x 2
Gold Dust (can be sold for 5,000 leaves in game) x 1
Alongside the new Octopath Traveler II final gameplay trailer, pre-orders are live on all platforms digitally and physically. Check it out on Steam here.
Octopath Traveler II releases on February 24 for PS5, PS4, Nintendo Switch, and PC via Steam.