At the Xbox Bethesda Showcase in June, Atlus revealed Persona 3 Reload, Persona 5 Tactica, and Metaphor: ReFantazio. Atlus then confirmed that Persona 3 Reload will be launching on PS5, PS4, Xbox, Windows, and Steam worldwide in early 2024. Today, Atlus West has confirmed that the Persona 3 Reload release date is set for February 2, 2024 worldwide as shown in the new trailer. Watch the Persona 3 Reload new "Meet the SEES" trailer below:
Persona 3 Reload Collector's Edition
A collector's edition titled the Aigis Edition has gone up for pre-order on VGP in Canada from Sega of America. Check it out below: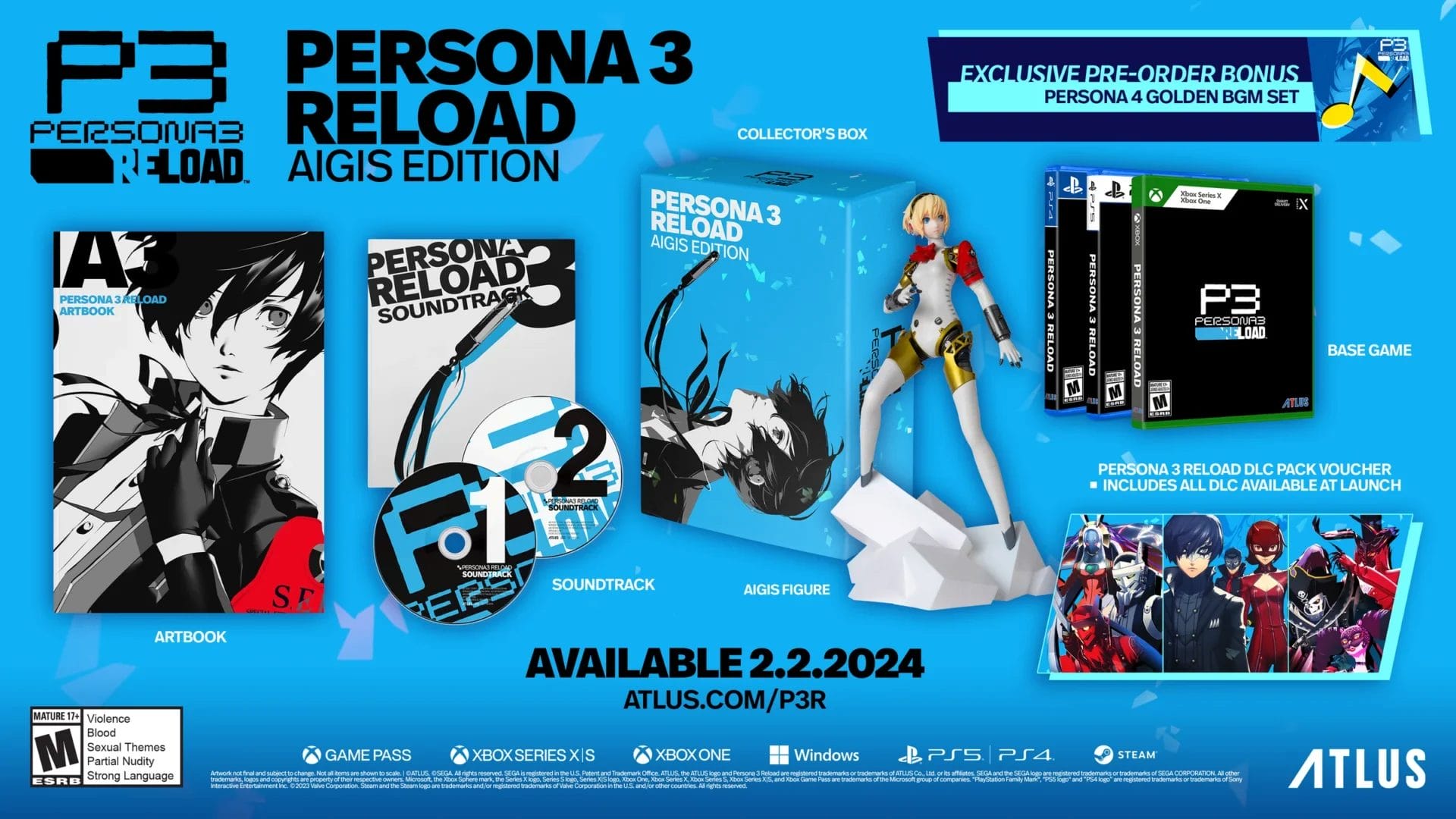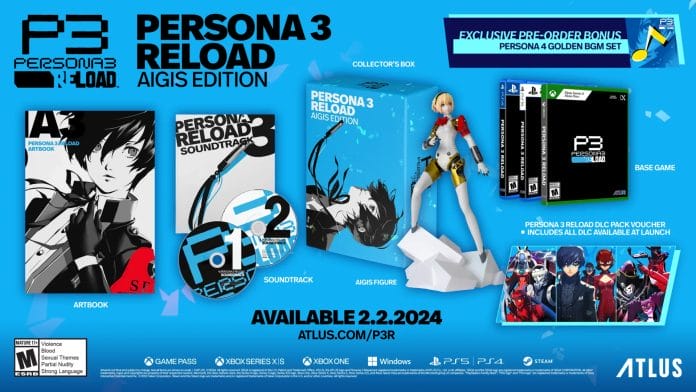 Persona 3 Reload new voice cast
Aigis – Dawn Bennett
Fuuka Yamagishi – Suzie Yeung
Akihiko Sanada – Alejandro Saab
Junpei Iori – Zeno Robinson
Ken Amada – Justine Lee
Mitsuru Kirijo – Allegra Clark
Protagonist – Aleks Le
Shinjiro Aragaki – Justice Slocum
Yukari Takeba – Heather Gonzalez
Persona 3 Reload gameplay screenshots
Check out the Persona 3 Reload gameplay screenshots below:
Check out the official website for P3R here for more information around Atlus' upcoming remake. Persona 3 Reload will also be in Xbox Game Pass day one when it launches next year. Atlus confirmed that it will have a revamped battle system, "cutting-edge" graphics and gameplay, enhanced audio featuring an all-new English cast, and more. I'm curious to see how Tartarus will be handled here. Persona 3 Reload will also be included day one in Xbox Game Pass from the release date.
Persona 3 Reload launches on February 2, 2024 for PS5, PS4, Xbox Series X|S, Xbox One, and PC platforms.