Following its reveal at Granblue Fantasy Fes 2020, Cygames previously announced that the upcoming action RPG Granblue Fantasy: Relink was also coming to PS5 in addition to PS4. It was then confirmed for a worldwide release in 2022 with Steam added as a platform. After a delay, we learned that it will be out this winter. At Gamescom's Opening Night Live, Cygames revealed the Granblue Fantasy: Relink release date and also the physical editions. Xseed Games will be handling the retail release while Cygames will be self publishing digitally. The Granblue Fantasy: Relink Collector's Edition and Deluxe Edition have been confirmed for North America. Watch the release date trailer below:
Granblue Fantasy: Relink English physical release
The physical Granblue Fantasy: Relink – Standard Edition will include the game on disc and a key to redeem the Granblue Special Item Set "Relink pack" within the original Granblue Fantasy game, which will be limited to the first print run. This is priced at $59.99.
Granblue Fantasy: Relink English Deluxe Edition
The Deluxe Edition will add an artbook, a soundtrack CD, a set of postcards, and in-game DLC including Starter Item Pack, Character Color Packs 1-3, and the weapon 'False Sword of the Apocalypse.' This is priced at $99.99. Pre-orders are now live on Amazon.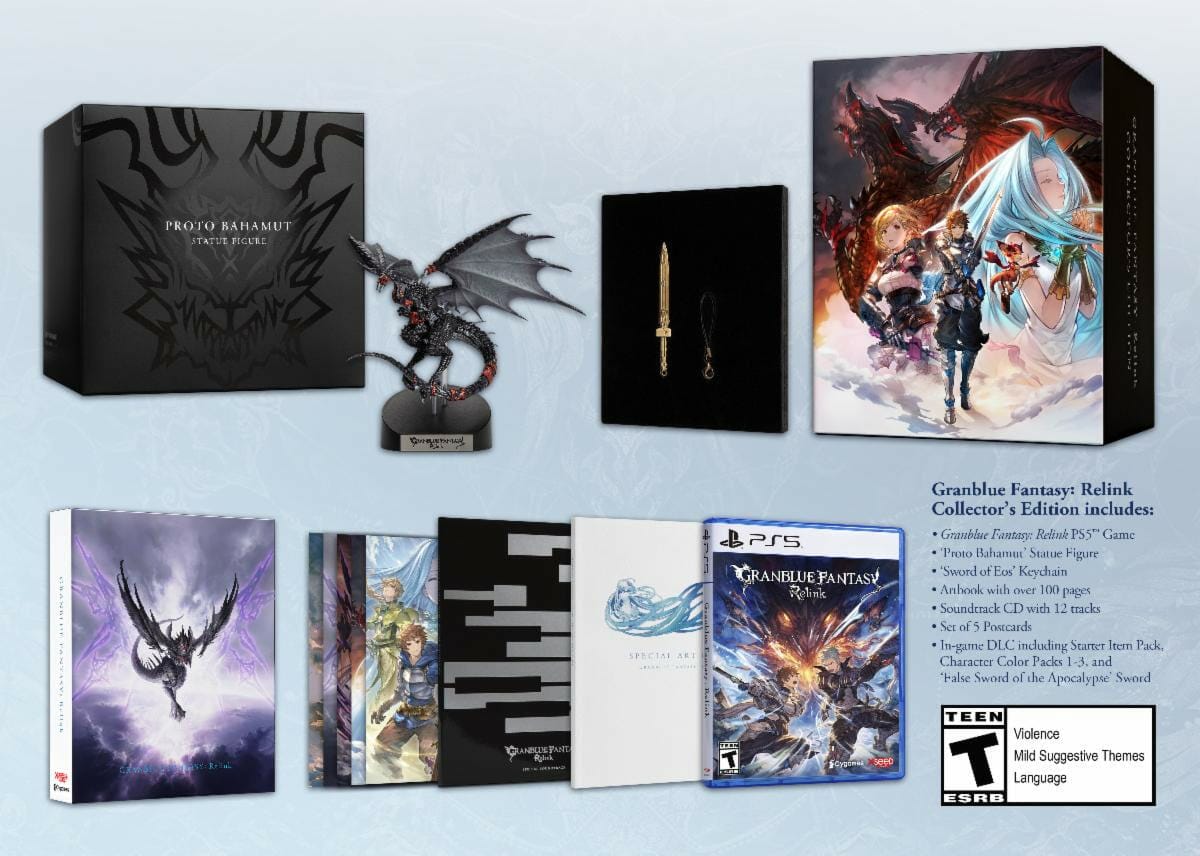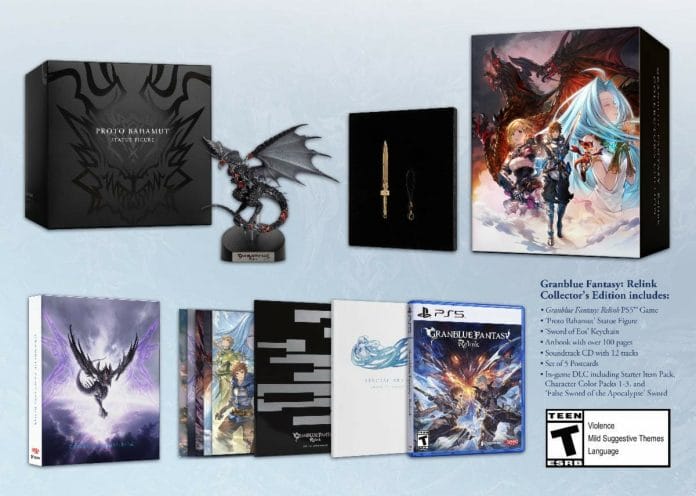 Granblue Fantasy: Relink English Collector's Edition
The Collector's Edition will include everything within the Deluxe Edition while adding a 'Sword of Eos' keychain and a 'Proto Bahamut' statue figure. This is priced at $179.99. Pre-orders are now live on Amazon.
Check out the official English website here for more information. This will be Cygames' first major self-published release. The developer and publisher has done Little Noah, which was excellent, but I'm hoping it partners with someone for a retail release.
Granblue Fantasy: Relink releases on February 1, 2024 worldwide for PS5, PS4, and PC via Steam.
Updated on August 28, 2023 – Added pre-order links for Amazon.