With delivery of non-essential goods now possible in certain parts of India, it appears that Sony has wreaked confusion regarding the PS4's price. Depending on the retailer you buy from, you'd be paying either Rs. 26,990, Rs. 27,990, or Rs. 29,990 for the PS4 Slim and Rs. 38,710 or Rs. 36,990 fo the PS4 Pro.
How has this happened? Well let's start with the PS4 Slim. Today, Sony India's public relations team revealed that the PS4 Slim GTA V bundle (which was listed for Rs. 29,990 two weeks ago) is now Rs. 27,990 as a special promotional price with no mention how long the offer would last.
However the company's sales team has sent promotional material to retailers stating the PS4 Slim price is Rs. 26,990 until June 30, 2020. The Mako Reactor has seen these promotional materials and has verified their legitimacy. As for the Rs. 29,990 price tag? Well, Sony's own India website lists the PS4 Slim at Rs. 29,990.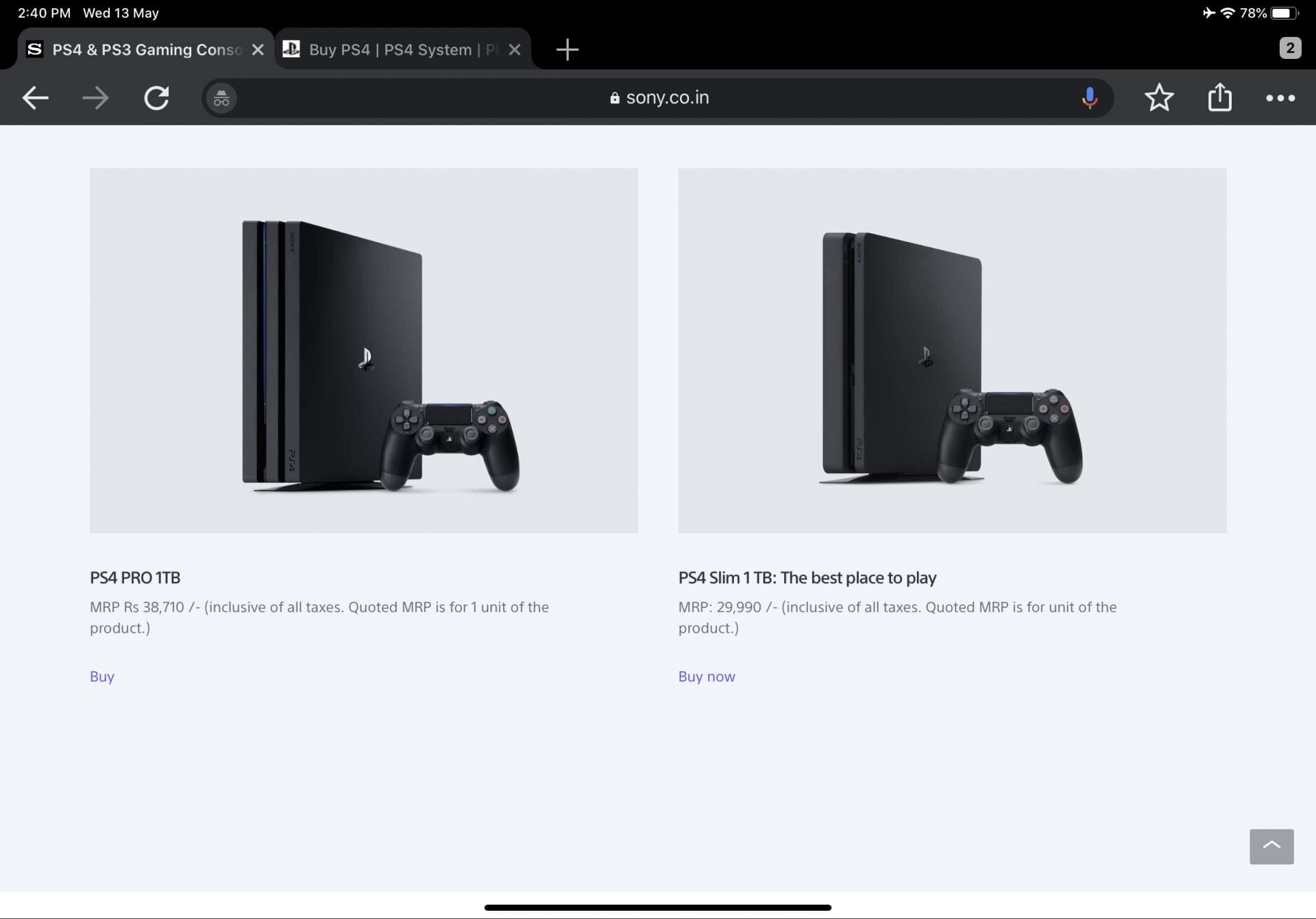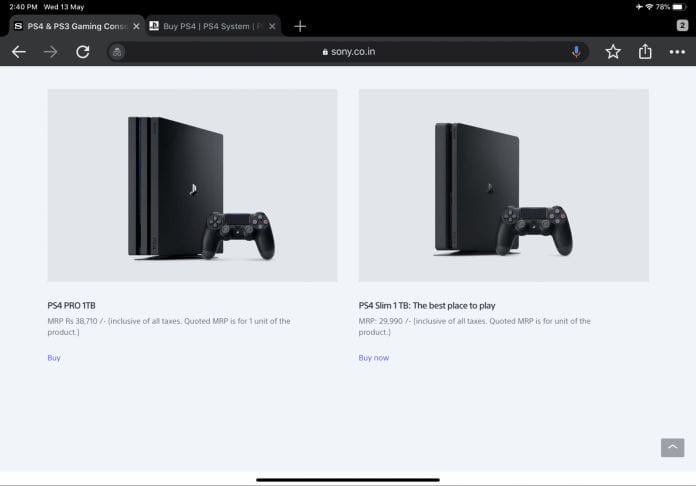 As for the PS4 Pro? The console was due to for a price hike to Rs. 38,710 as lockdown measures were removed. However promotional material sent to game stores indicate that it would go down to Rs. 36,990 until June 30, 2020. Sony has yet to officially communicate this change. It's own website still lists a Rs. 38,710 MRP.
All of this makes for a ridiculous state of affairs for consumers with multiple price points all at one time. It appears that Sony itself is confused at what it should price its consoles. Disappointing when you consider that demand for the PS4 and PS4 Pro has shot up drastically during this period.
It makes us wonder what to expect from the PS5 when that inevitably gets an India launch. While Sony has spoken to game stores in the country and is planning an India launch, sources speaking to The Mako Reactor confirm that no dates have been set for a PS5 India launch though Sony has indicated that the price would be on the higher side. The company's immediate focus seems to be obtaining as many pre-orders for its upcoming exclusives The Last of Us Part 2 and Ghost of Tsushima as possible.
Right now however, if you're in the market for a PS4 Slim or PS4 Pro, keep in mind that there's more than one price floating around at the moment.