Sony plans to increase the price of the PS4 Slim and PS4 Pro in India. While neither console is available for sale due to coronavirus lockdown restrictions in the country, multiple sources in the supply chain have confirmed that a price hike is on the cards. The PS4 Slim India price will be Rs. 29,990 instead of Rs. 27,990 while the PS4 Pro price will revert to Rs. 38,710 instead of the existing Rs. 36,990 price. These new PS4 prices will be in effect the moment the government ban on sale of non-essentials has been lifted. Expect the likes of Amazon India and Flipkart to list new prices then.
And while the timing of this move may seem mercenary, given that it's slated for a time when people can start buying consoles again, our sources have stated that the price hike has nothing to do with the ongoing pandemic. Rather, the previous prices were a part of a promotional scheme that has already run its course. While this is true of the PS4 Slim (whose scheme was to end in February) it turns out the PS4 Pro's price was also slated under a limited time scheme as well. We've reached out to Sony for comment and will update this story if we hear from the company.
However, this news is not without a silver lining. The PS4 Slim is also getting a new bundle. Dubbed the PS4 Mega Pack, it will come with discs for GTA V, God of War, Days Gone, a code for some Fortnite cosmetics for the game's battle royale mode and a code three months of PlayStation Plus. Some retailers have already started taking pre-orders for this bundle. The PS4 Pro will continue to be sold with a copy of Death Stranding.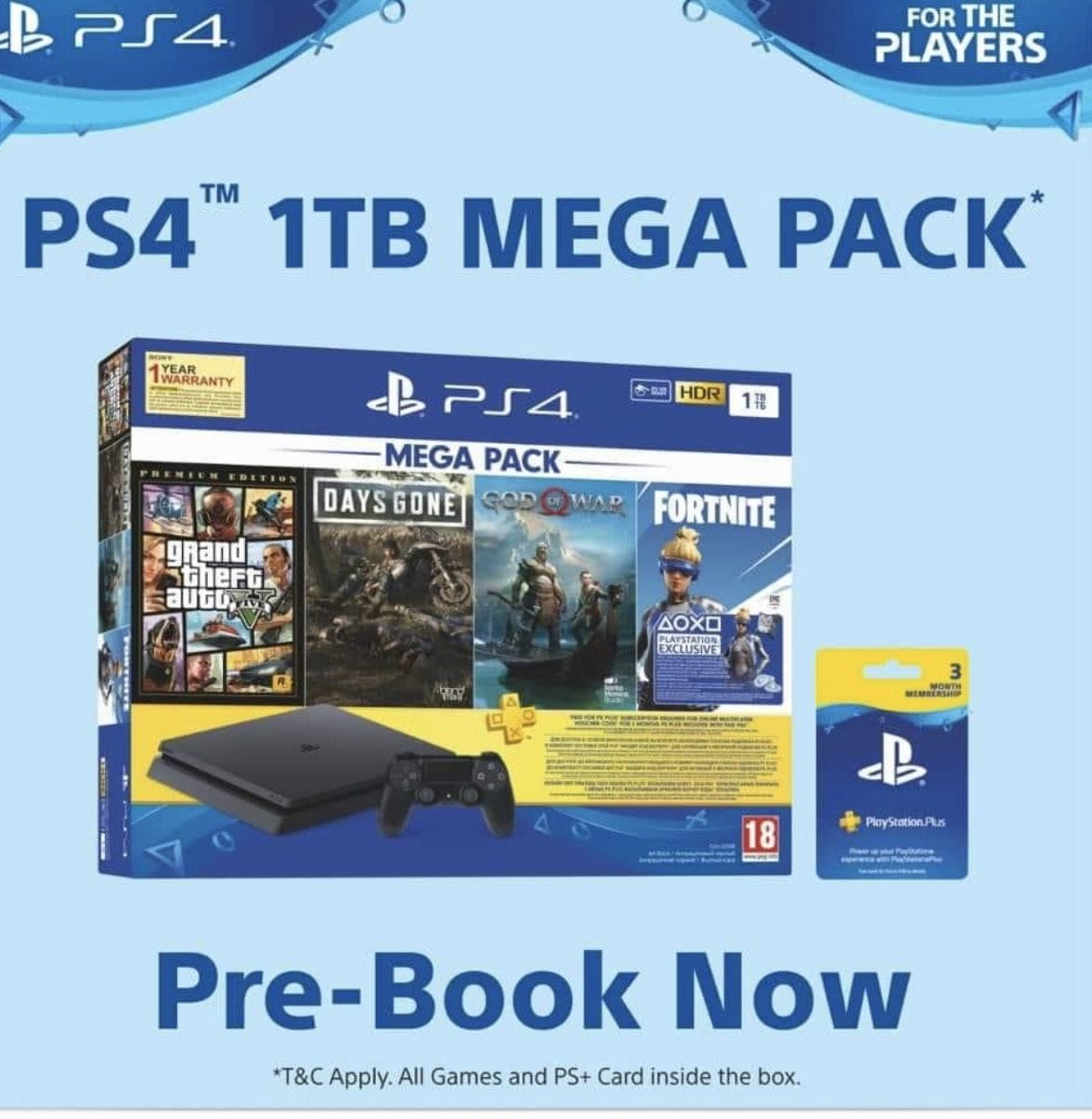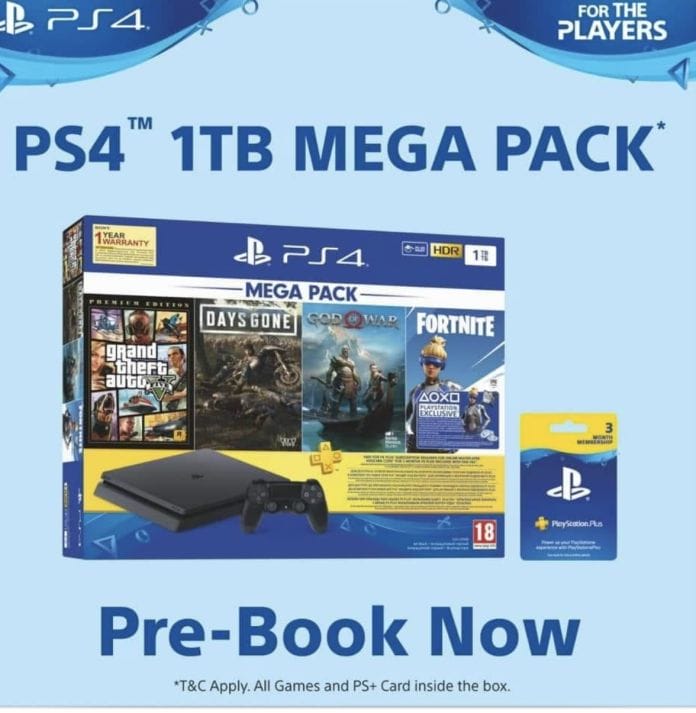 PS4 Slim and PS4 Pro price history in India
January 2014 PS4 500GB launch price: Rs. 39,990
October 2015 PS4 500GB: Rs. 32,990, PS4 1TB: Rs. 37,990
September 2016 PS4 500GB: Rs. 27,990, PS4 1TB: Rs. 32,990
February 2017 PS4 Pro 1TB: Rs. 38,990
February 2018 PS4 Pro 1TB: Rs. 41,990, PS4 Slim 500GB: Rs. 30,990, PS4 Slim 1TB: Rs. 35,990 (increase due to customs hike)
January 2019 PS4 Pro 1TB: Rs. 38,710, PS4 Slim 500GB: 28,580, PS4 Slim 1TB: Rs. 33,650 (decrease due to GST rate cut)
July 2019 PS4 Slim 500GB was discontinued in India
September 2019 PS4 Pro 1TB: Rs. 38,710, PS4 Slim 1TB: Rs. 29,990
December 2019 PS4 Pro 1TB: Rs. 38,710, PS4 Slim 1TB: Rs. 27,990
March 2020 PS4 Pro 1TB: Rs. 36,990, PS4 Slim 1TB: Rs. 27,990
Post-coronavirus lockdown 2020 PS4 Pro 1TB: Rs. 38,710, PS4 Slim 1TB: Rs. 29,990
As of March 2020, the PS4 install base in India sits at around 425,000 versus the Xbox One's 55,000 as per industry, retail, and supply chain estimates. With the difference between the two being what it is, Sony's essentially competing with itself. As for Nintendo? Well, the Nintendo Switch isn't available officially in India just yet, though it's been gaining traction through grey and parallel imports.