Limited Run Games and Xseed Games have partnered to release Senran Kagura Reflexions for Nintendo Switch in a limited physical release that includes all DLC. Senran Kagura Reflexions debuted on Nintendo Switch for $9.99 as a digital-only release and had a lot of DLC (around $100 of DLC). The physical release being distributed by Limited Run Games includes all the DLC on cartridge. Check out the box art below: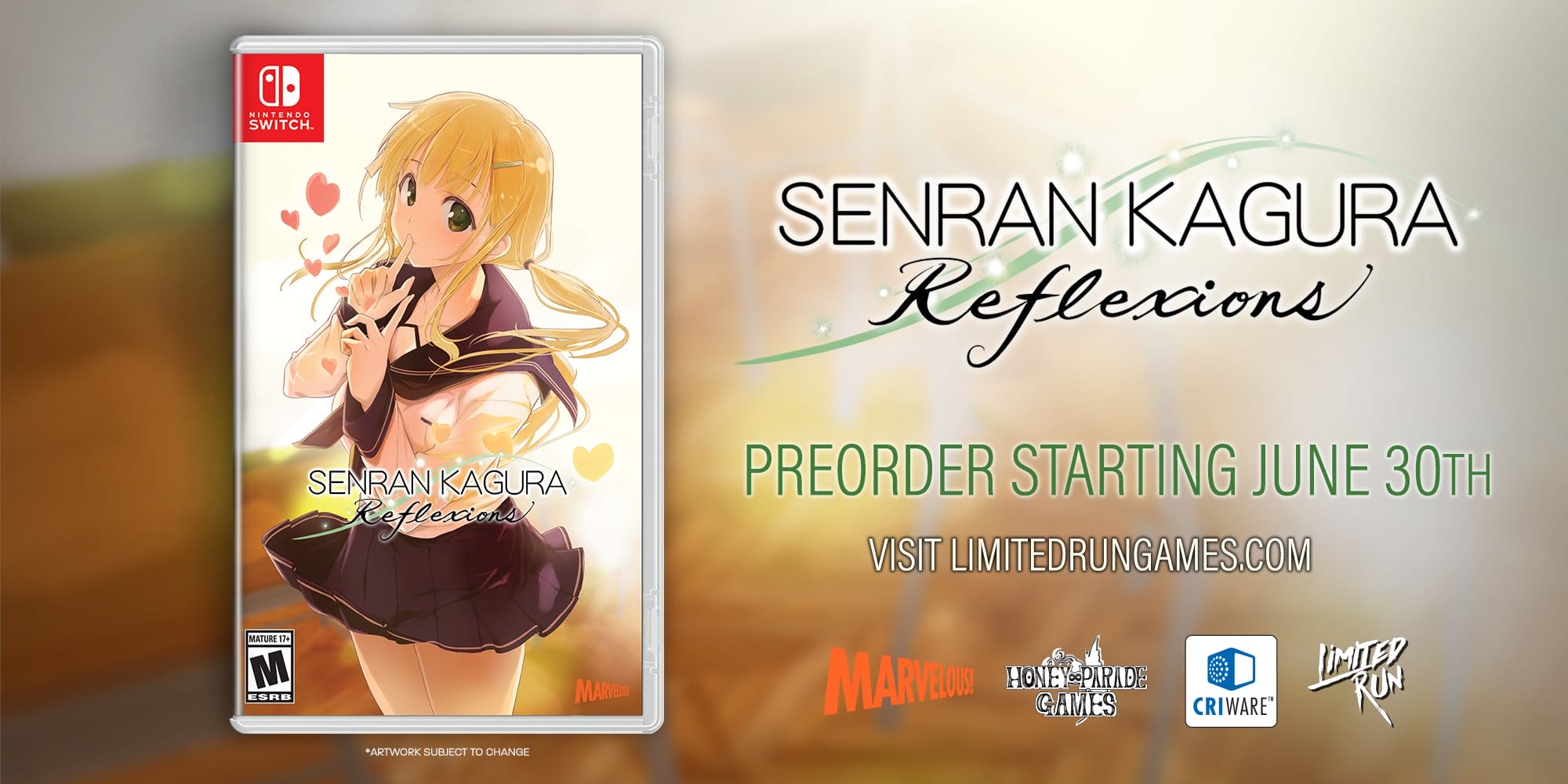 Senran Kagura Reflexions Limited Run Games pre-order date
The pre-order is available here from now for a limited time for $49.99.
Senran Kagura Reflexions Limited Run Games DLC list
The physical release includes all of the following DLC on cartridge:
Yomi Reflexions Course & 12 Outfit Set
Ryōna Reflexions Course & 7-Outfit Set
Murasaki Reflexions Course & 7-Outfit Set
Yumi Reflexions Course & 9-Outfit Set
30 Accessory Set
Yumi Outfit Set 1
Yumi Outfit Set 2
Newlyweds Outfit Set
New Diorama Pose Set 1
New Diorama Pose Set 2
New Accessory Set
New Outfit Set
Murasaki Outfit Set 1
Murasaki Outfit Set 2
Hairstyle Set
Gym Uniform Outfit Set
Ryōna Outfit Set 1
Ryōna Outfit Set 2
Yomi Outfit Set 1
Yomi Outfit Set 2
Glorious Reflexology — Set of Three
Senran Kagura Reflexions is available on Nintendo Switch and PC via Steam.