Taito and ININ Games are bringing three Space Invaders games to PS4 and Nintendo Switch in the Space Invaders Forever collection. This collection includes Space Invaders Extreme, Space Invaders Gigamax 4 SE, and Arkanoid vs. Space Invaders for both PS4 and Nintendo Switch. The collection will be released physically and digitally across North America, Europe, Australia, and New Zealand. Check out the box art below: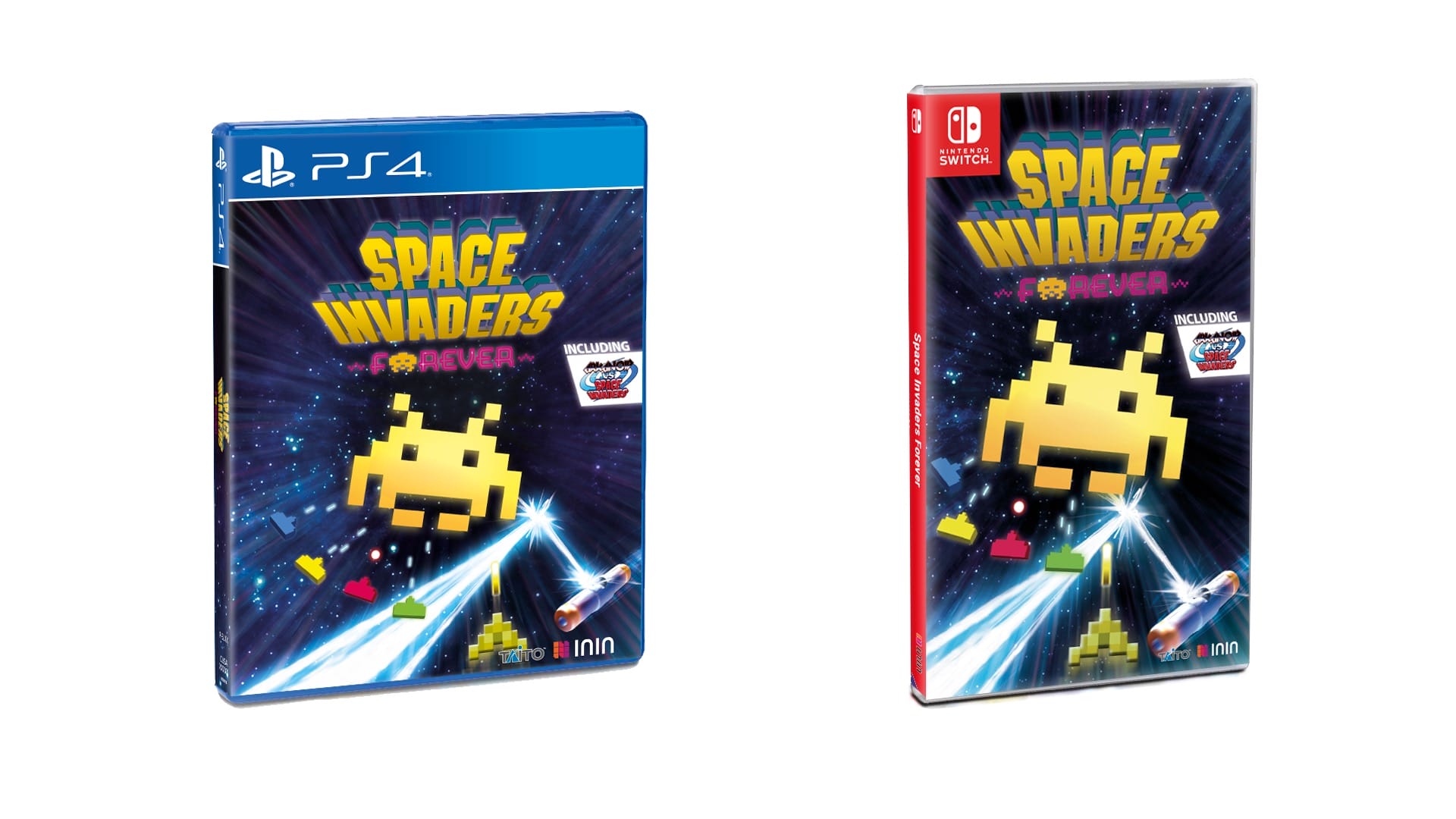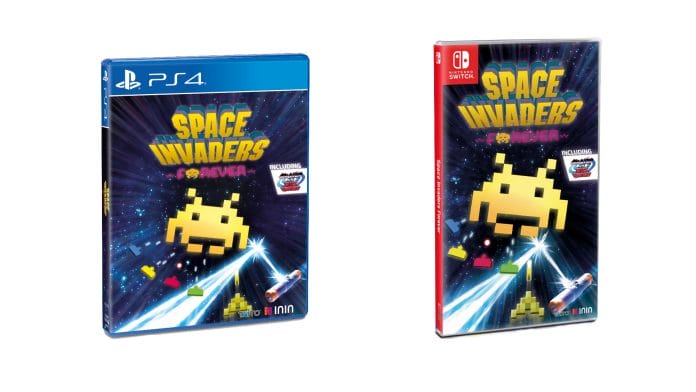 Space Invaders Extreme includes improved graphics across 16 stages and boss fights. Space Invaders Gigamax 4SE features music from ZUNTATA and lets you play with up to three other players in a 4 player co-op experience. Arkanoid vs. Space Invaders brought two Taito franchises together on iOS and Android and it is included in this collection for PS4 and Nintendo Switch.
Space Invaders Forever releases later this year on PS4 and Nintendo Switch.