Street Fighter 6 is out now for PS5, Xbox Series X|S, PS4, and Steam worldwide. If you've not kept up with the game, details for the game modes and more are here. Check out my Street Fighter 6 complete DLC guide as well for the editions, prices, and more. Read my full review of the game here. With today's launch, there is a lot you'd want to know going in. Capcom allows you to move your progress from Street Fighter 6 on PS4 to PS5. This is useful if you're playing on PS4 and want to move to PS5 eventually, or want to play the PS4 version on PS5 for compatibility reasons. This guide will cover everything you need to know about Street Fighter 6 PS4 to PS5 upgrade and save data.
How to move Street Fighter 6 PS4 save data to PS5 version
After you've saved on PS4 or played the PS4 version on PS5, launch the native PS5 version. Go to the main options menu and scroll to the bottom of the 'Game' menu as shown in the screenshot below. This will let you transfer save data from the PS4 version to SF6 on PS5.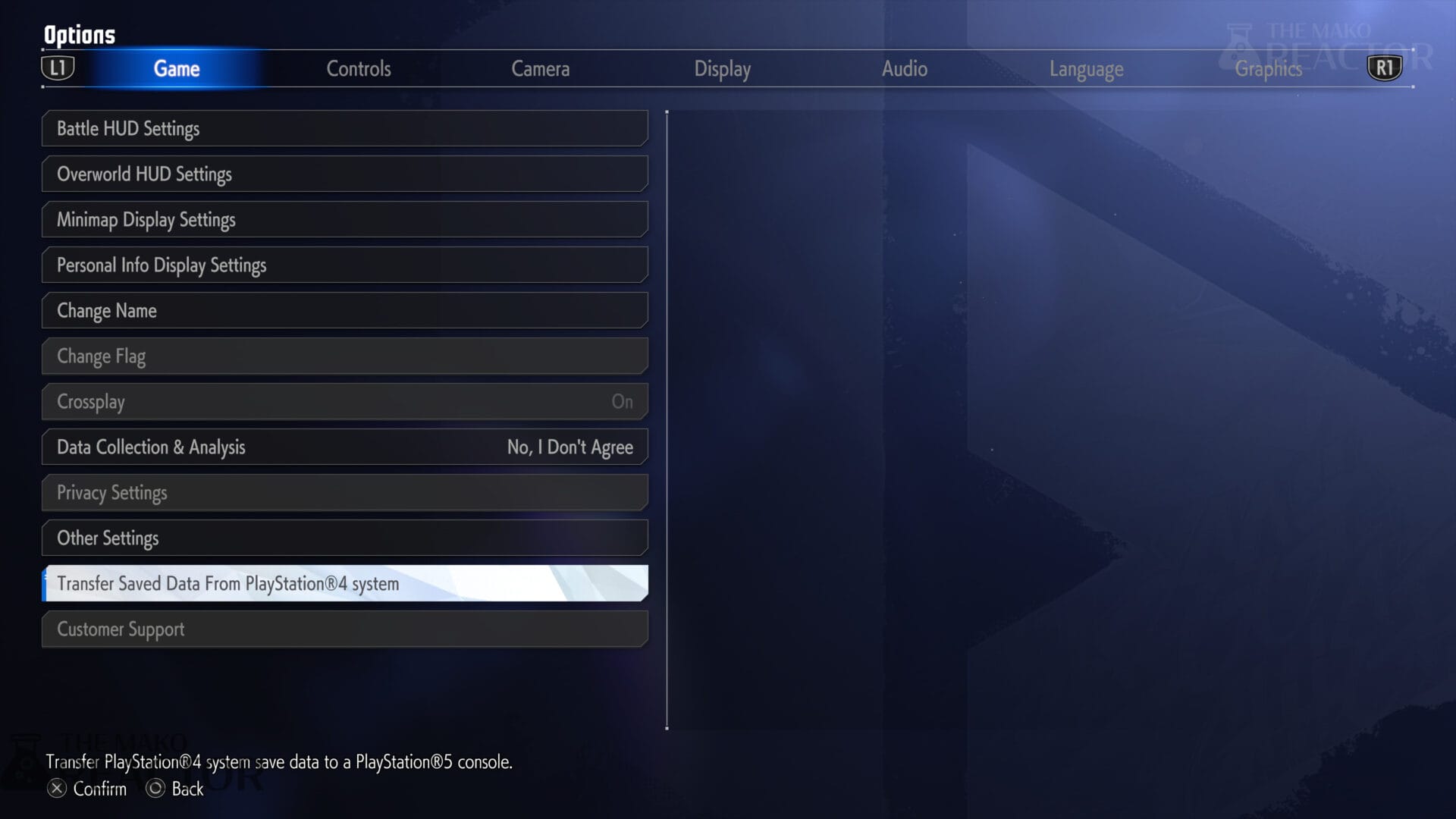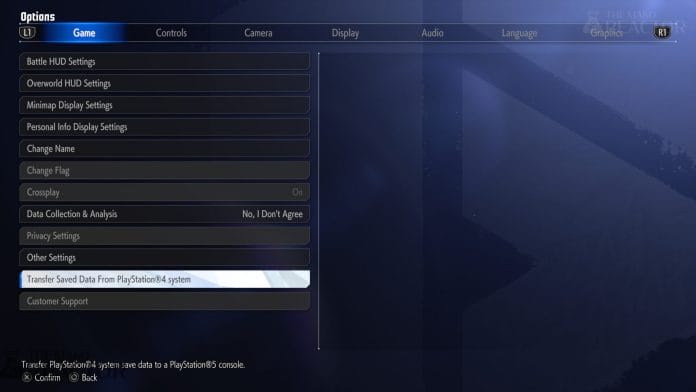 Street Fighter 6 PS4 to PS5 save data – can you move back to PS4?
Once you convert your save data, you will not be able to move it back to the PS4 version. This is a one way transfer. You can keep playing on PS4 and convert future save data though. This is similar to how it works in Ghost of Tsushima Director's Cut but not like other games that let you move back and forth.
Street Fighter 6 launch roster list
The full 18 character base game roster for Street Fighter 6 is below:
Luke
Jamie
Manon
Kimberly
Marisa
Lily
JP
Juri
Dee Jay
Cammy
Ryu
E. Honda
Blanka
Guile
Ken
Chun-Li
Zangief
Dhalsim
Street Fighter 6 Year 1 DLC characters
The DLC characters are:
It is going to be interesting to see what else Capcom has planned for Street Fighter 6 this year and beyond.
Street Fighter 6 is out now worldwide for PS5, PS4, Xbox Series X|S, and PC via Steam.