At the Playism Game Show 2023 stream, Playism announced that the Team Ladybug-developed 2D exploration-heavy action Touhou Project fan game Touhou Luna Nights is coming to PS4 and PS5 in January. It is currently available on Switch, Xbox, and PC platforms including Steam. Alongside the Touhou Luna Nights PS5 release date, a Switch physical edition was also confirmed for launching when the PlayStation retail release happens in Japan. Watch the trailer for it below:
Touhou Luna Nights physical edition and limited edition
As revealed during the Playism Game Show Stream, a Touhou Luna Nights Switch physical is confirmed for when the PS5 and PS4 editions release on the PlayStation release date. A soundtrack disc will be included in first run copies and there is a limited edition pictured with a new box and alternate cover sheets. Check out both editions below:
Touhou Luna Knights Switch and PS5 / PS4 physical editions for Japan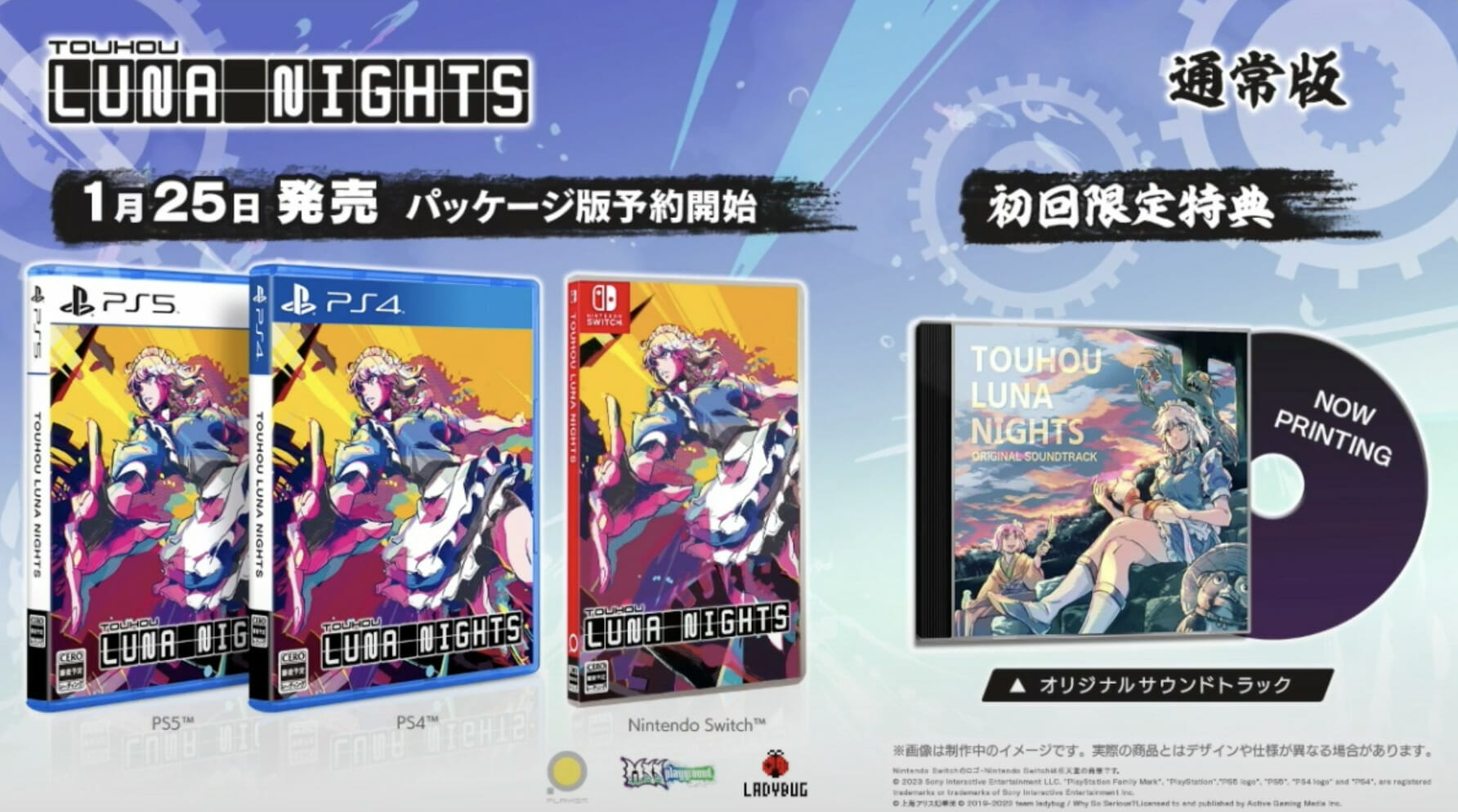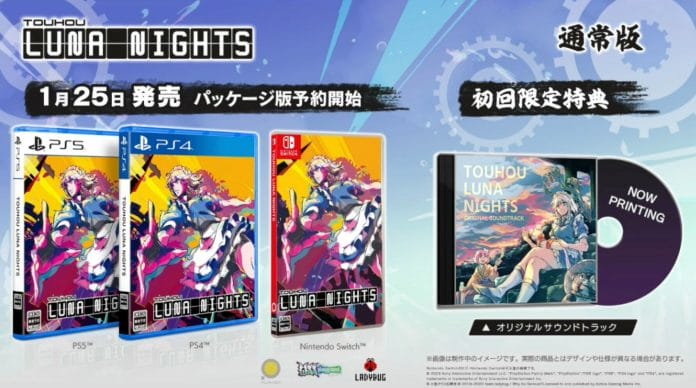 Touhou Luna Knights Limited Edition for Japan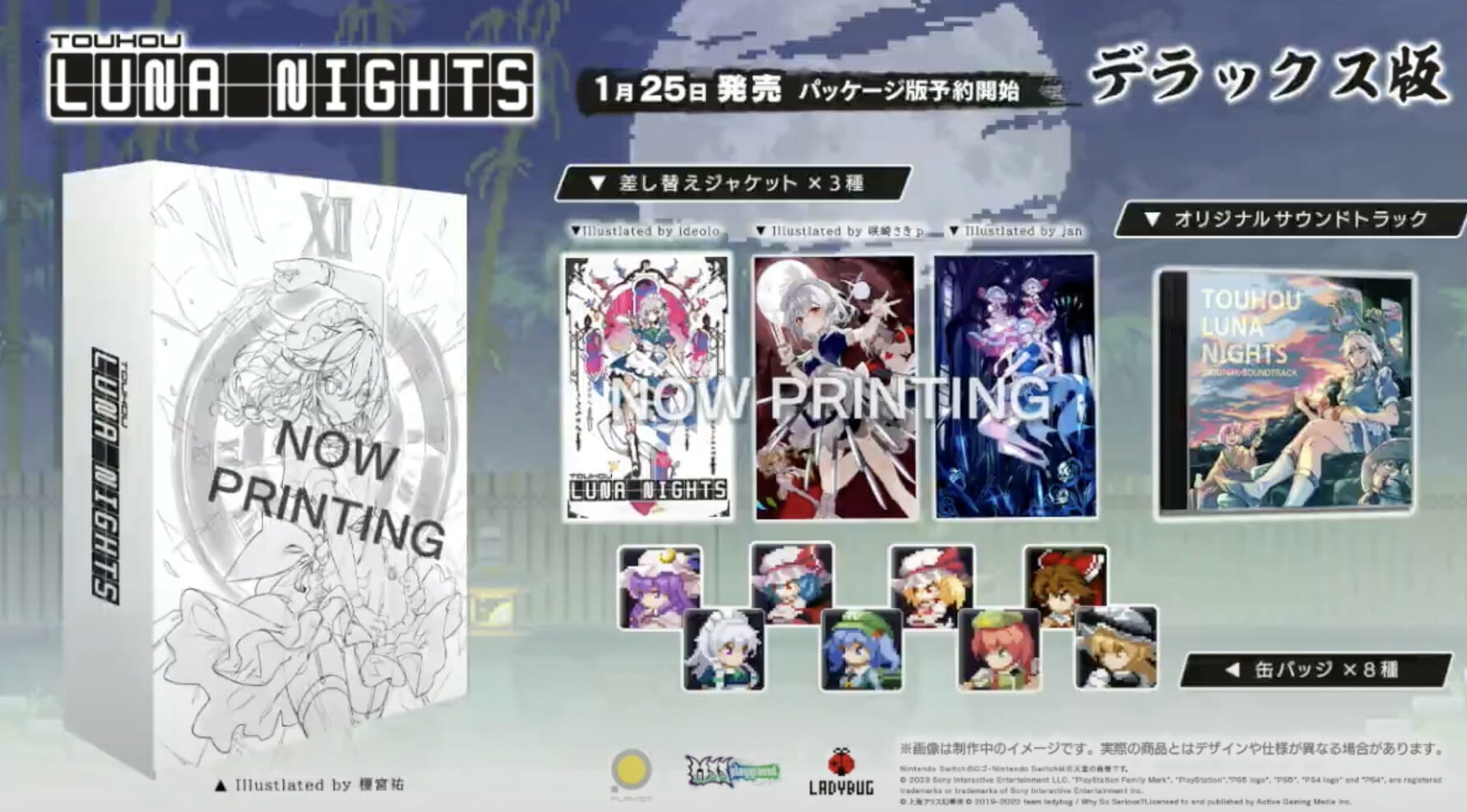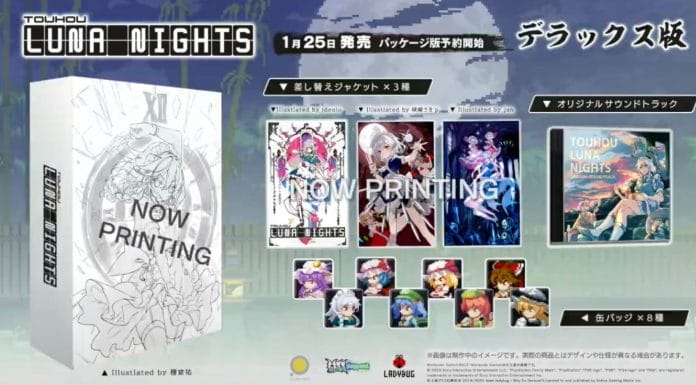 Check out the official website here.
I bought Touhou Luna Knights on Steam a while ago but haven't finished it yet. I think I will wait for the PS5 version or finish it on Switch when I get around to buying that version.
Touhou Luna Nights is out now on Switch, Xbox, and PC platforms including Steam. It releases on January 25, 2024 for PS5 and PS4.