At the Nintendo Direct that just aired, Square Enix and Nintendo announced the release date for Triangle Strategy (previously Project Triangle Strategy). Triangle Strategy is a brand new tactical RPG for Nintendo Switch with a gorgeous HD 2D aesthetic from Octopath Traveler but in a new tactical RPG setting. Demo feedback has been taken into account with improvements to the interface, load times, difficulty options, and more as mentioned in the trailer. Watch the Triangle Strategy trailer below:
Triangle Strategy Limited Edition
The Triangle Strategy Tactician's Limited Edition includes the game, a SteelBook, and a lot more as pictured below. This has been announced for Europe so far. Hopefully North America gets something similar.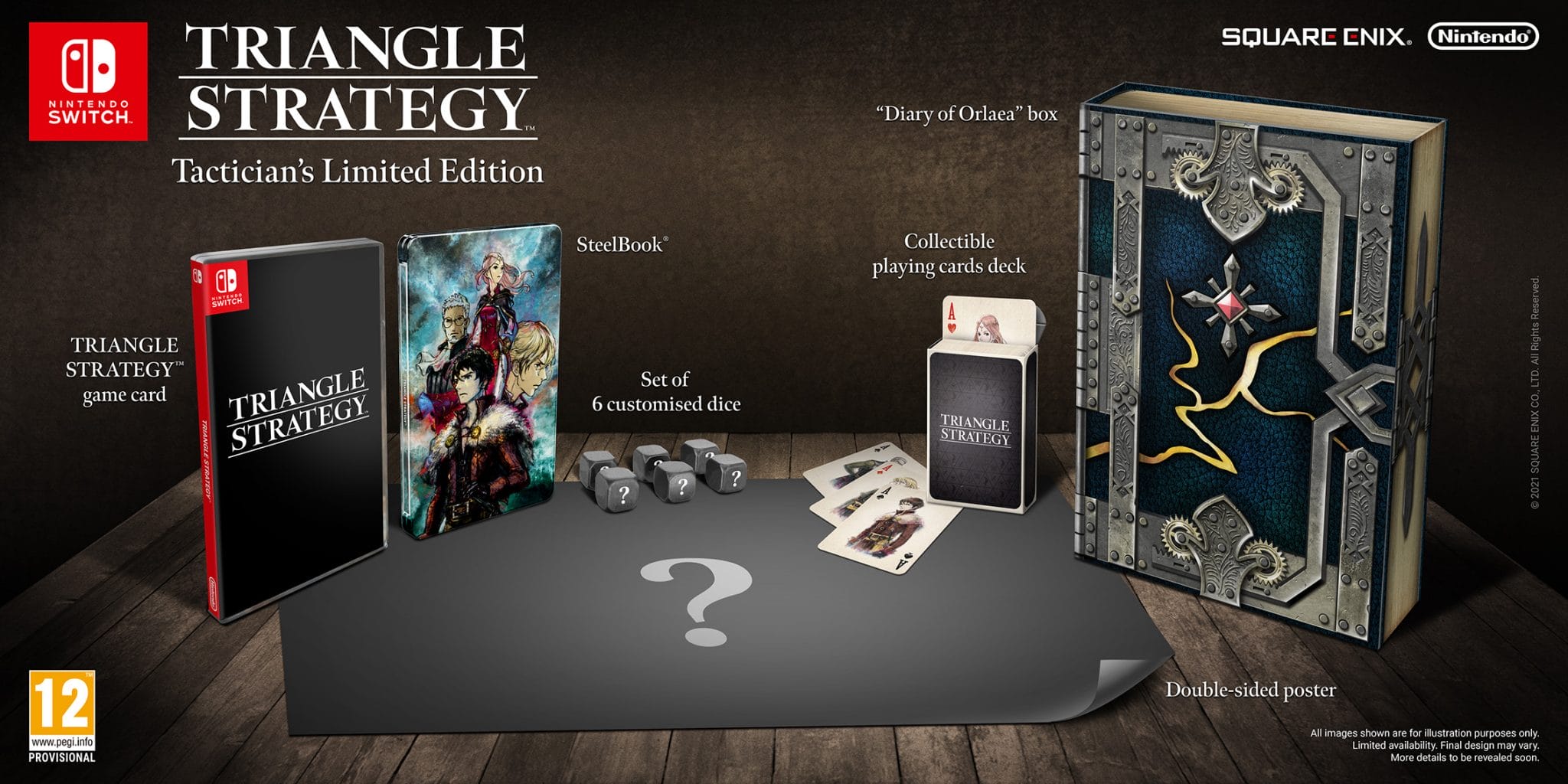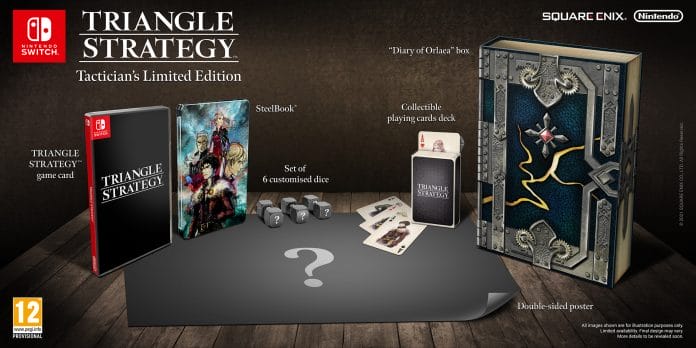 Triangle Strategy download size
The Triangle Strategy download size is 7.8GB.
Check out the eShop page here. Pre-orders are now live.
Triangle Strategy PC release
As of now, Triangle Strategy is only launching on Nintendo Switch. It is likely that a PC Steam release happens later in the year or early 2023 just like Octopath Traveler and Bravely Default 2.
Triangle Strategy launches on March 4 for Nintendo Switch.