Wild Hearts from Koei Tecmo and EA has gotten its first May 2023 update today. If you've not played it yet, read my review of the PS5 version here. Today's update brings in the Alpha Venomglider, new weapons, an armor set, eyeglasses ornament, new Volatile Test Quests, and more. I'm interested to see what Koei Tecmo brings to the game through this year following today's Alpha Venomglider update. The full update details are below: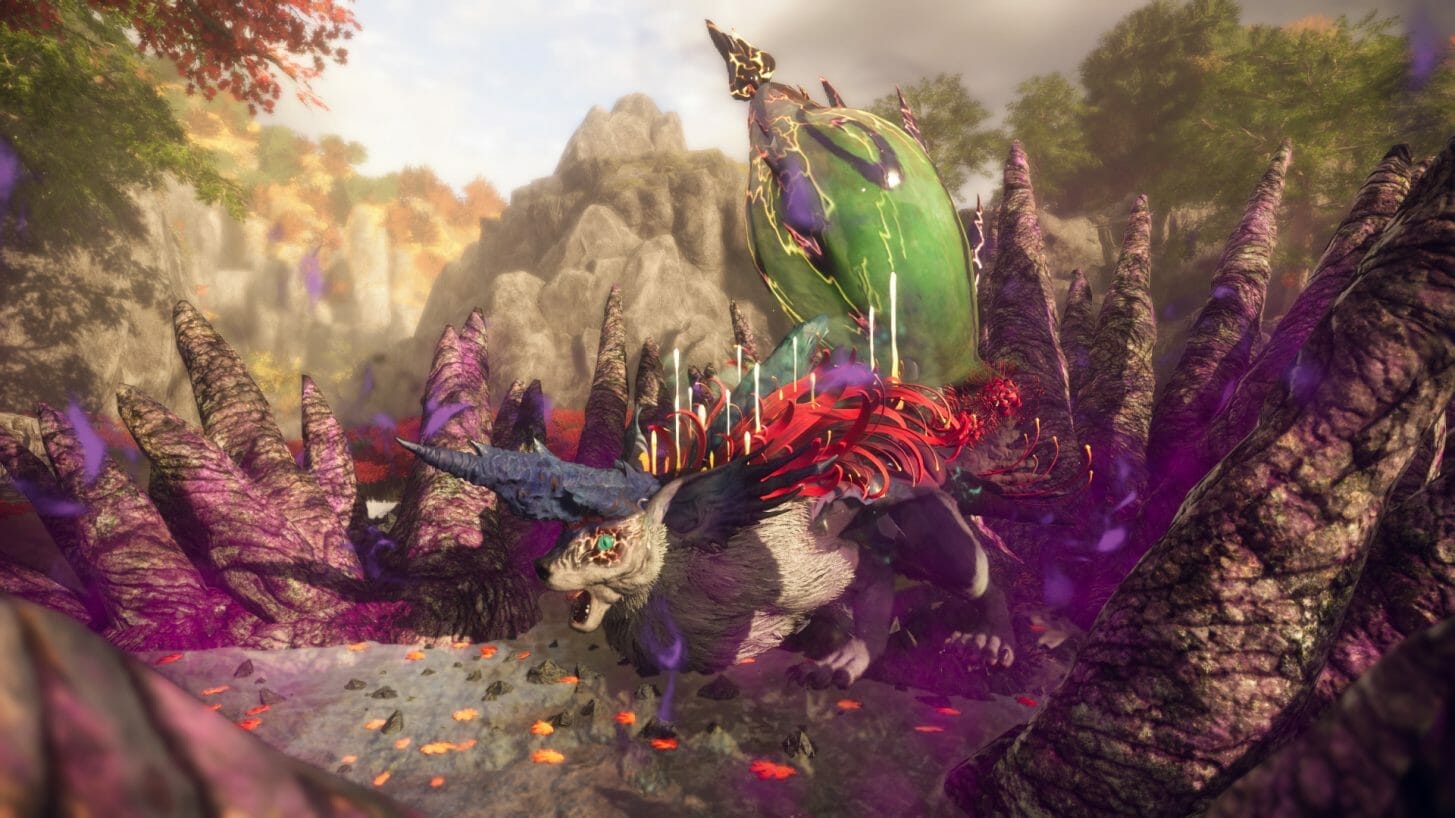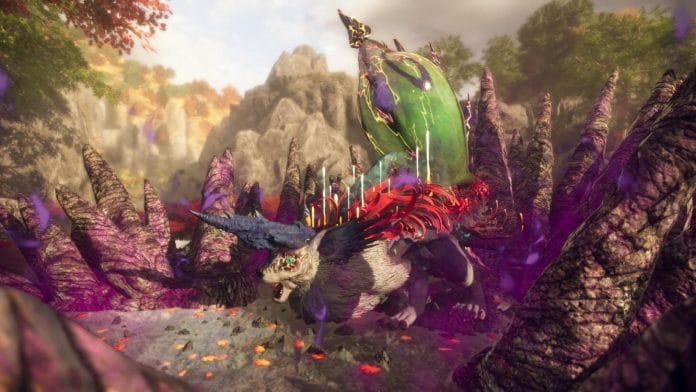 Wild Hearts June 2023 update patch notes
While full patch notes are yet to be revealed, the update contents are below:
New Kemono Variant – Alpha Venomglider
There are reports of a new "Alpha" Kemono running rampant across long-established territories festooned with what appears to be spider lilies on its body. Taking new weapons and armor in hand, rise to the challenge of this latest threat.
After completing the main story quest, a new "Fierce Floral Profusion" quest will be added to the Side Stories section.
New Quests – Volatile Test Quests
Volatile Test Quests have been added to the Side Stories section of the Main Map. These quests allow you to fight against existing Deeply Volatile Kemono without consuming Keystones and with more lenient conditions in exchange for a lesser reward.
These are excellent for hunters struggling to finish off Deeply Volatile Kemono with a single Life Thread, giving you a more flexible opportunity to learn the differences between Volatile and Deeply Volatile Kemono attacks.
Wild Hearts Karakuri Edition
This edition includes the base game and six exclusive items: the Karakuri Samurai and Karakuri Ninja armor sets, a decorative Tsukumo Lantern, and three Emotes. If you pre-order the Karakuri Edition you will also receive the Ferocious Kemono Emote and five Chat Stamps.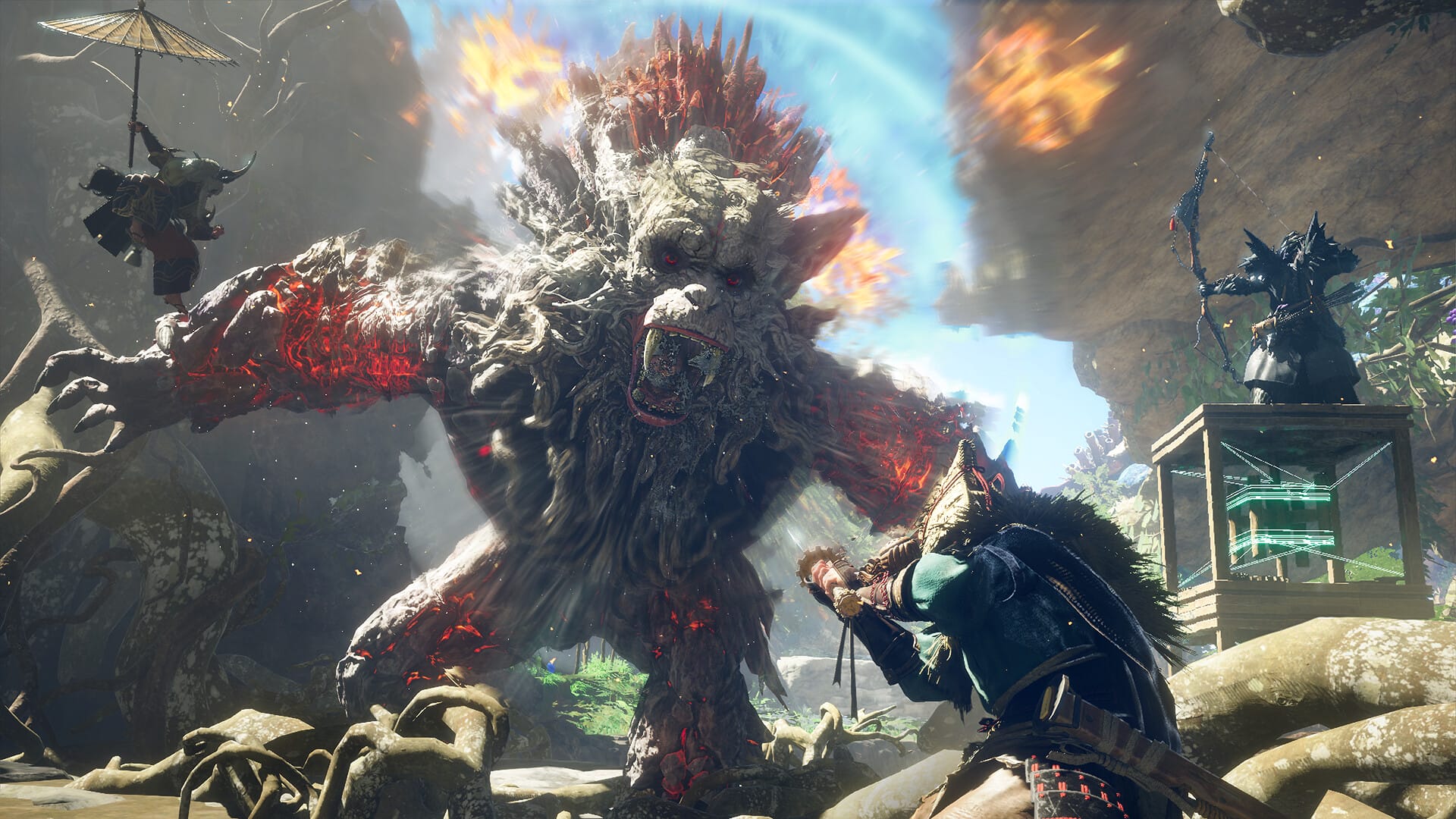 Check it out on Steam here, the PS Store here, and the Microsoft Store here. It is going to be interesting to see how the game continues to be updated leading in to the major content drops coming. Hopefully we get proper Steam Deck support soon.
Wild Hearts is out now on PS5, Xbox Series X|S, and PC platforms including Steam, Epic Games Store, and Origin.