Akai Katana Shin from City Connection released on Steam last month worldwide. Akai Katana Shin, a home console version of the 2010-released arcade game Akai Katana, hit Xbox 360 back in 2012. That version serves as the base of this horizontal shoot 'em up from Cave that is coming to consoles in the West in the future following its release in Japan on consoles and Steam worldwide. I had never played Akai Katana Shin before this Steam version, and it has impressed me quite a bit, despite its issues. For this Akai Katana Shin review, I'll be focusing on the PC version alongside how it plays on Steam Deck.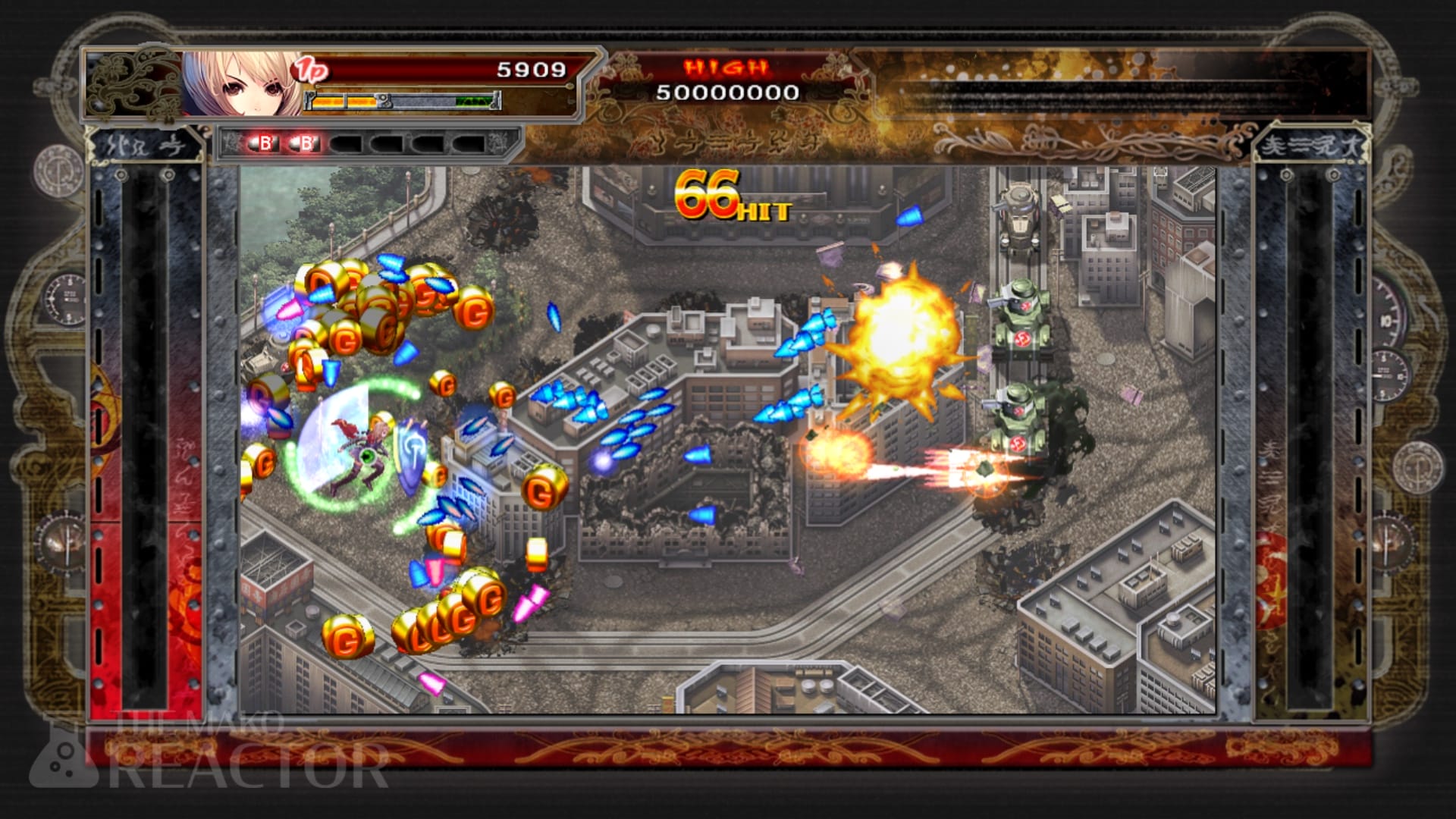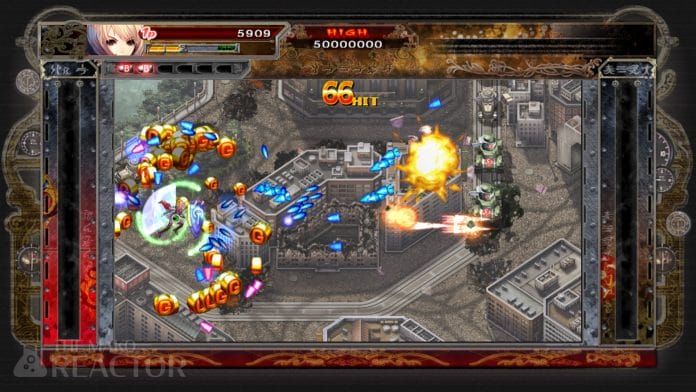 Akai Katana Shin PC requirements
The Akai Katana Shin requirements are below. As of this writing, there is a single requirement mentioned by City Connection for the recommended requirements which tells me that the minimum requirements and recommended are the same for Akai Katana Shin.
Akai Katana Shin PC minimum requirements
Requires a 64-bit processor and operating system
OS: Windows 10 64bit
Processor: Core i5-6500
Memory: 8GB RAM
Graphics: NVIDIA GeForce GT 1030
Storage: 2GB available space
Akai Katana Shin PC recommended requirements
Requires a 64-bit processor and operating system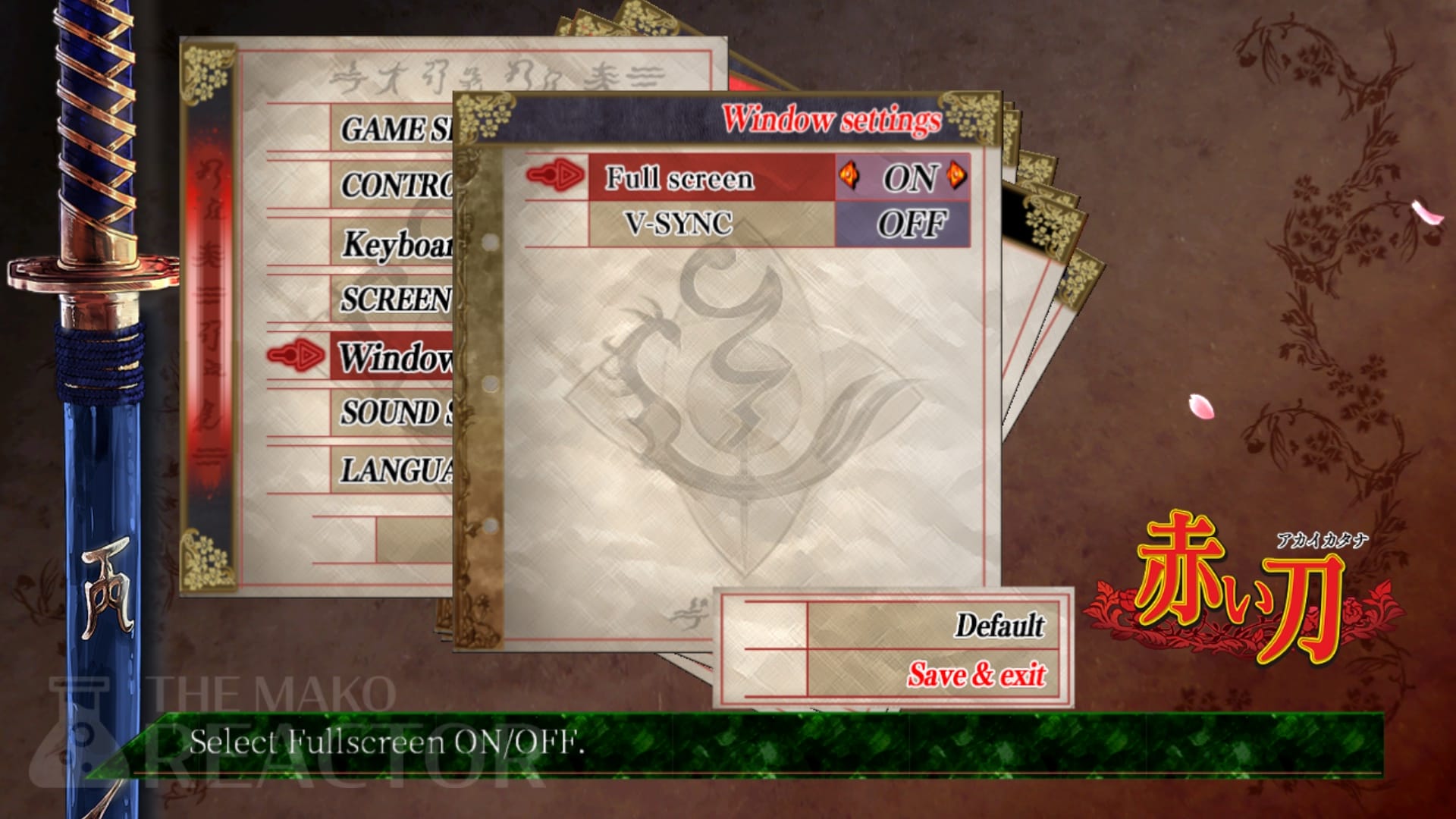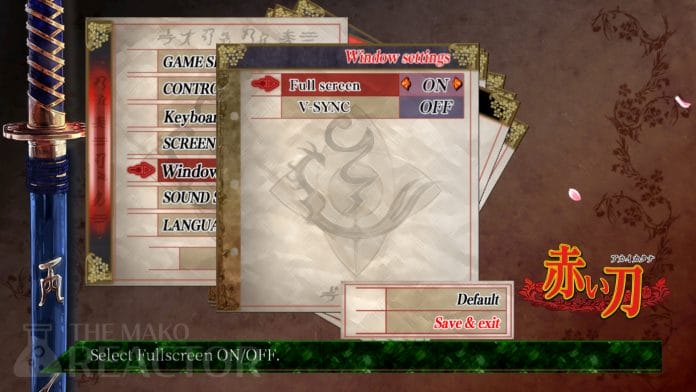 Akai Katana Shin PC graphics options
Akai Katana Shin has only two options when it comes to its display or graphics. These are whether to play fullscreen and a toggle for v-sync which I set to off immediately. The game is currently locked to 720p internally going by PCGamingWiki.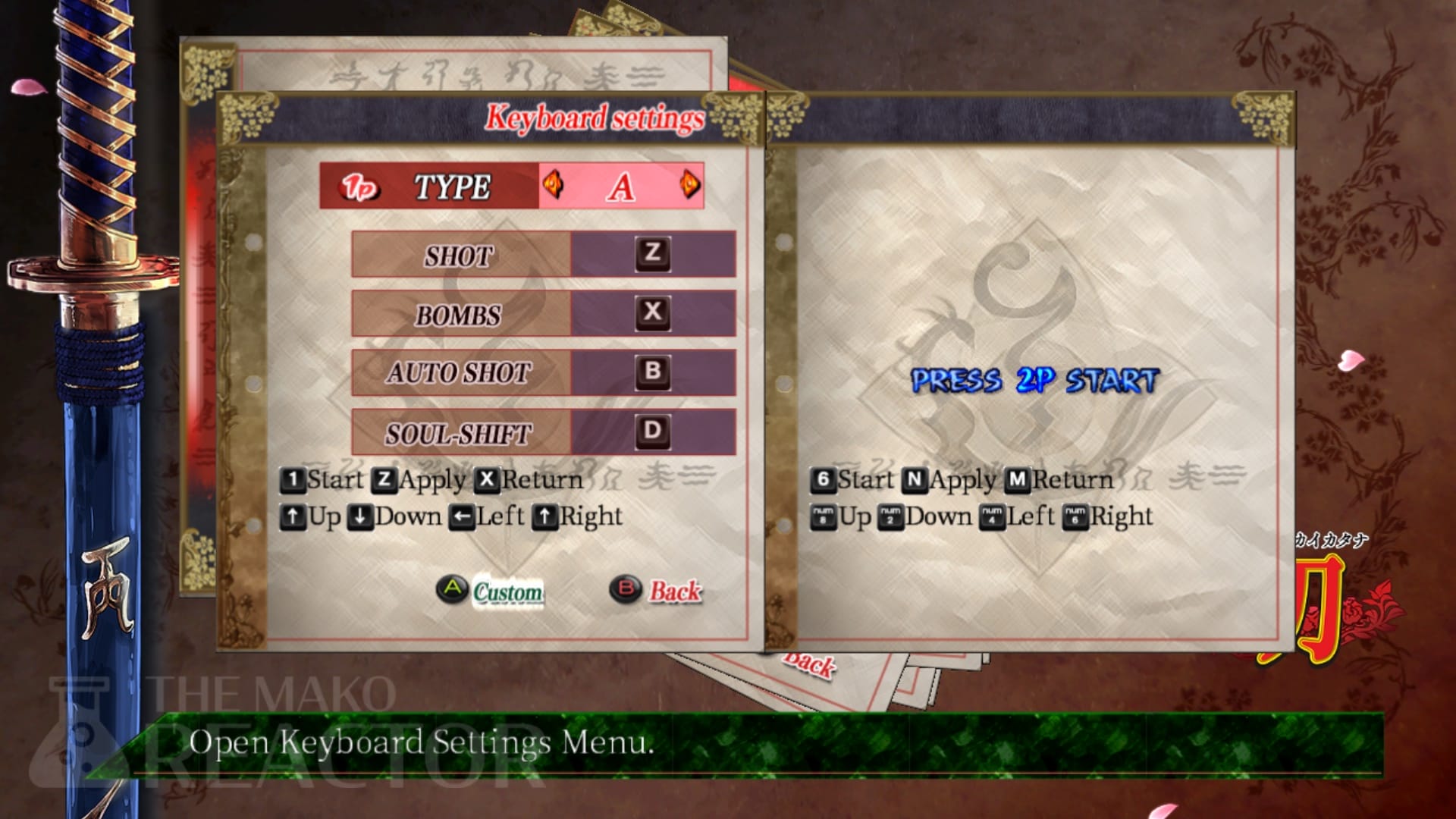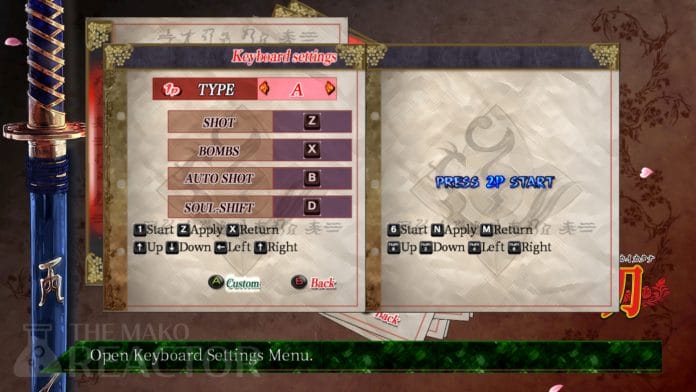 Akai Katana Shin PC control options
Akai Katana Shin has controller and keyboard input options. These can be remapped as shown in the screenshot above and below. As of this writing, the PC version has only Xbox button prompts regardless of the controller used. I tested this with and without Steam Input. Without Steam Input, my DualSense wouldn't even work when used wired. I spent most of my time playing Akai Katana Shin on PC with my 8BitDo Arcade Stick which even works on Steam Deck wired.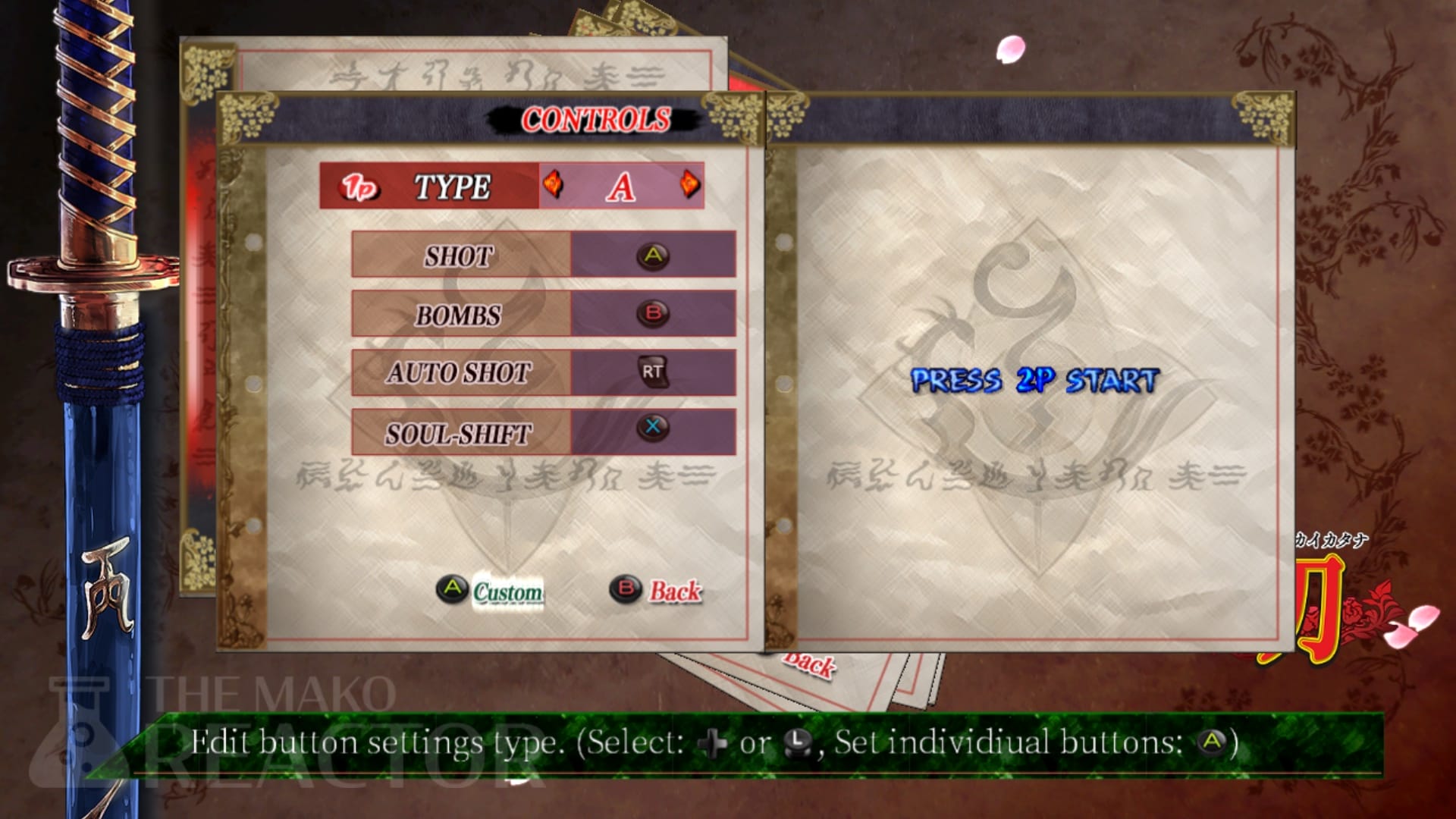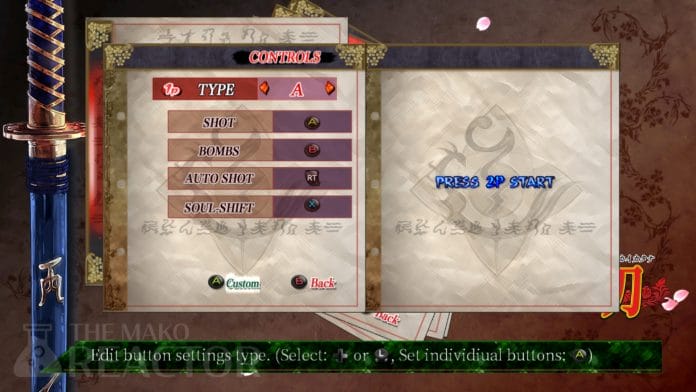 Akai Katana Shin on Steam with Remote Play Together
Since Akai Katana Shin has two player support, I wanted to test out Steam's Remote Play Together. It works fine, but isn't ideal for this genre given the latency over the internet streaming. If you have someone nearby, this is worth checking out. It doesn't offer a good experience for someone a few countries away though as expected.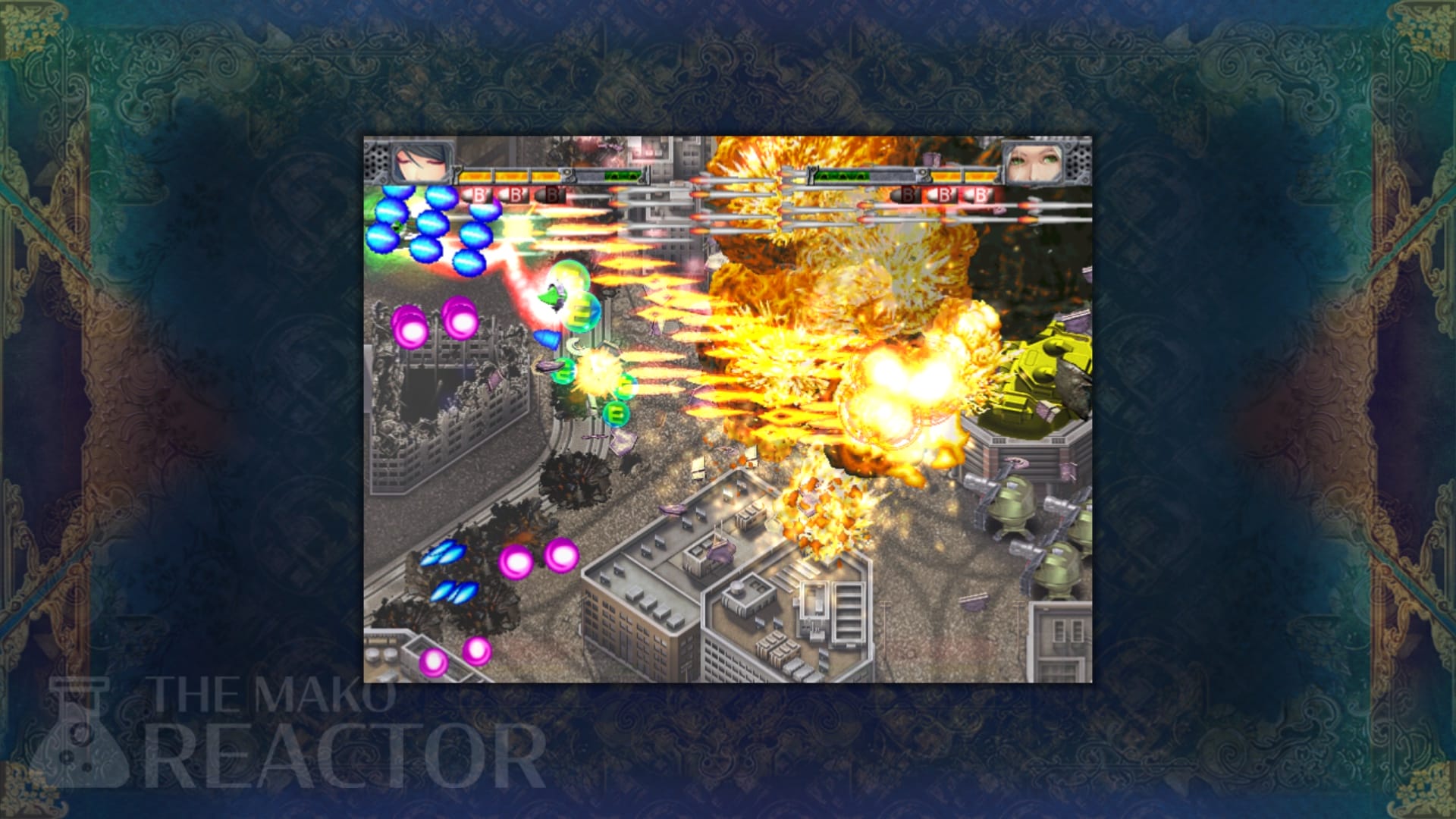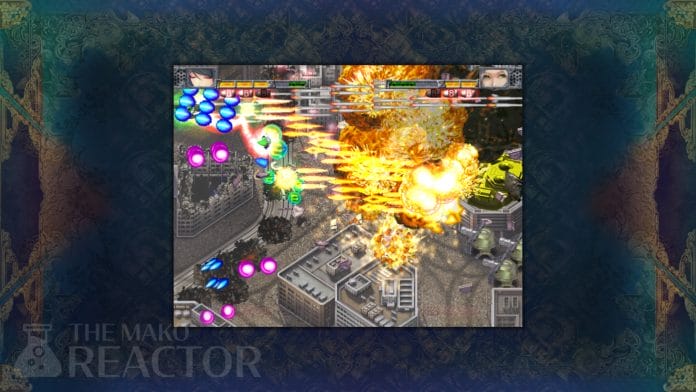 Akai Katana Shin PC performance – frame rate and resolution
Since I've not played Akai Katana Shin before, I can't compare it to prior versions or other platforms. The input lag didn't feel remotely bad on my laptop (AMD Ryzen 5-3550H processor (2.1GHz Base speed up to 3.7GHz), 16GB DDR4 RAM, and an Nvidia GeForce GTX 1650 4GB GPU) and on Steam Deck. Performance was fine across the board with slowdown as expected in parts of the game to feel like the arcade version I assume.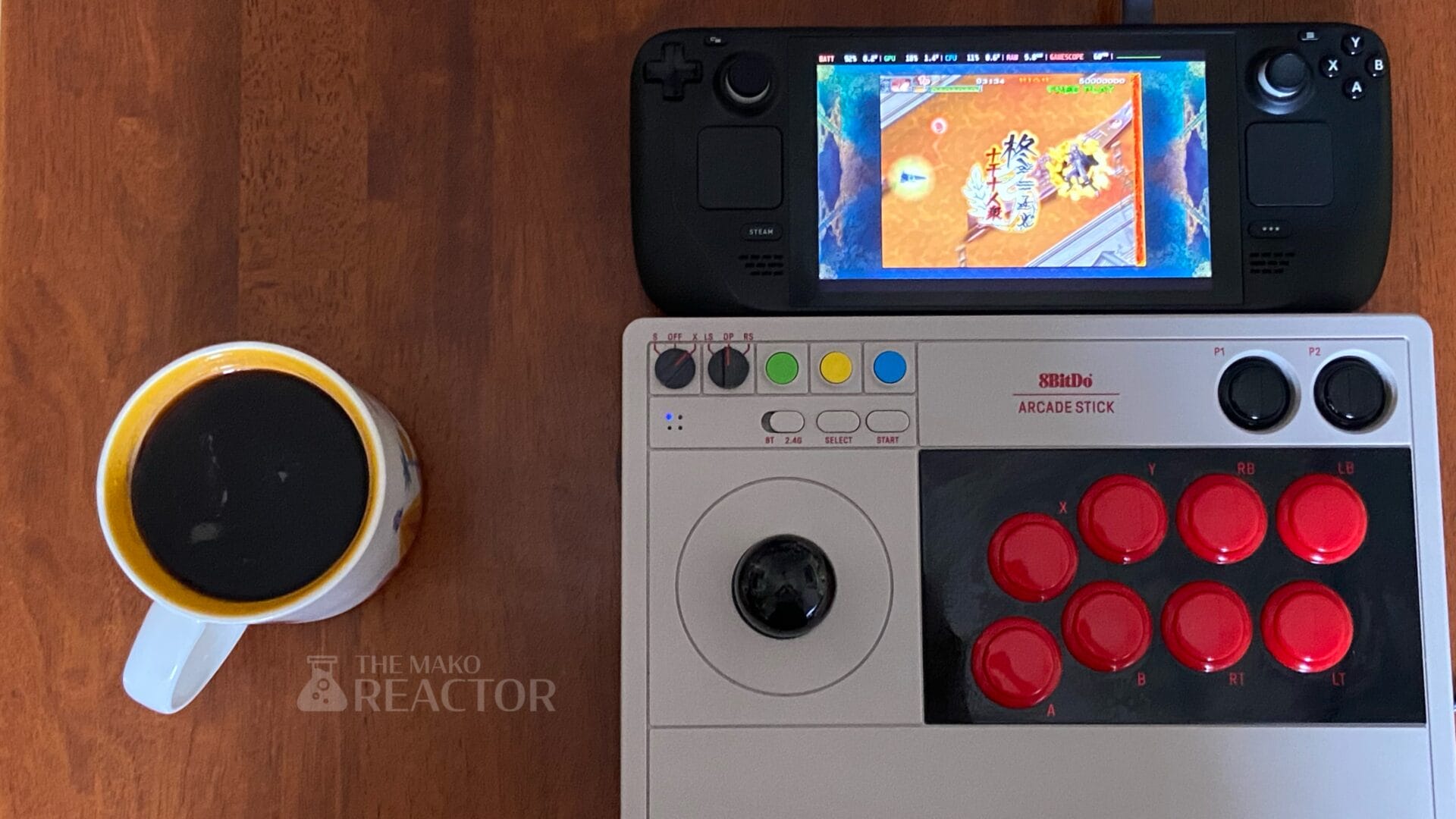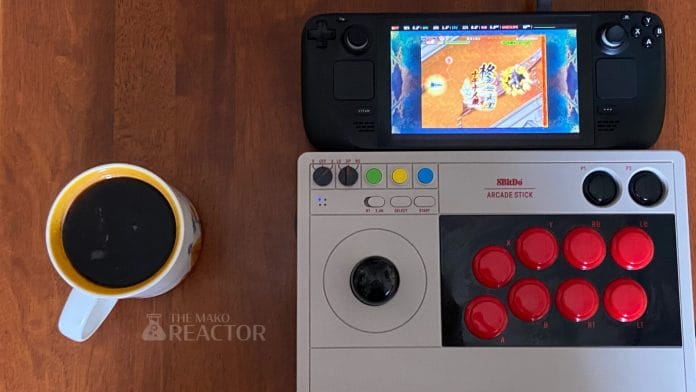 Akai Katana Shin on Steam Deck – how does it run?
Akai Katana Shin is currently not branded as Verified, Playable, or Unsupported by Valve. In my testing, it runs flawlessly out of the box on the default public version of Proton. I didn't change anything when I played it on the Deck itself, and manually adjusted the controller order when playing with the 8BitDo Arcade Stick wired as shown above. That gets detected as an Xbox 360 controller by the Steam Deck.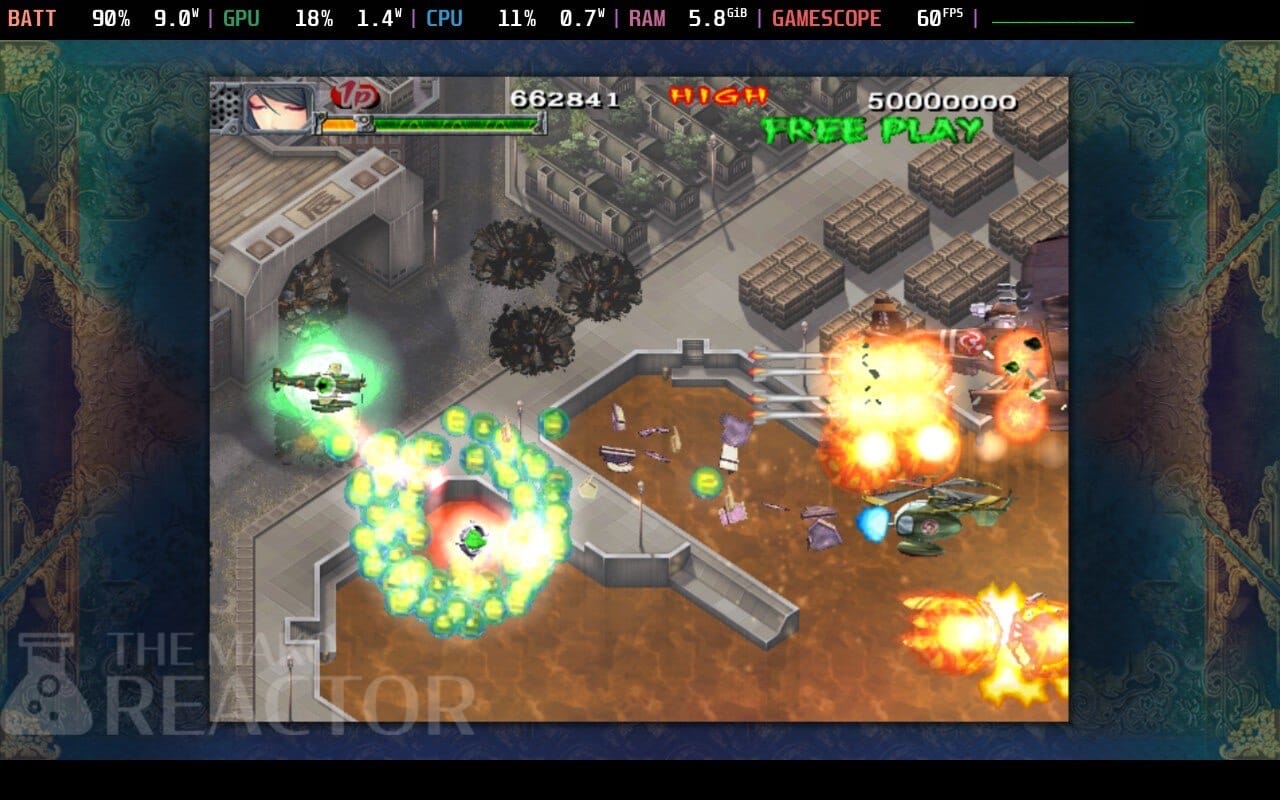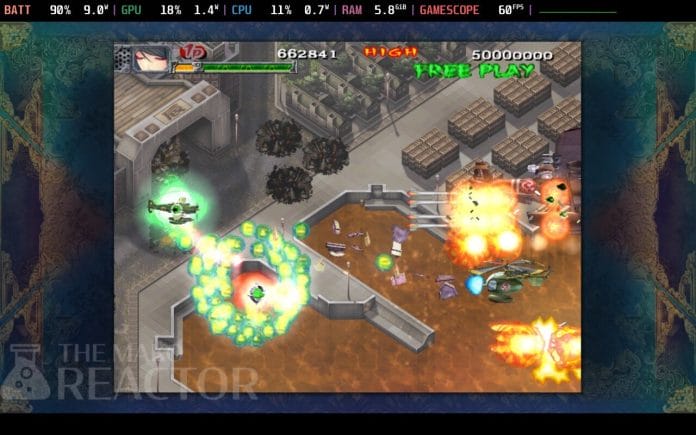 Should you play Akai Katana Shin on PC and Steam Deck?
In its current state, I recommend Akai Katana Shin to any fan of shoot 'em ups, but it needs to be updated to have translated game modes in the main menu and have some way to view the tutorial in-game. The lack of a tutorial in the case of Akai Katana Shin is especially bad given how different some aspects of it are compared to more popular games in the genre. City Connection has uploaded tutorial videos to its YouTube channel, but those need to be viewable in-game. Barring those two issues, I look forward to spending a lot more time with Akai Katana Shin this year and checking it out on console when those versions release internationally.
One of the biggest surprises has been the core gameplay loop in Akai Katana Shin. Collecting energy, swapping, attacking, collecting gold, and trying to max out your score while not taking hits took me a while to get used to. If you don't bother learning the mechanics, it will feel fine initially, but Akai Katana Shin's focus on aggression definitely elevates it to one of the better shoot 'em ups I've played recently.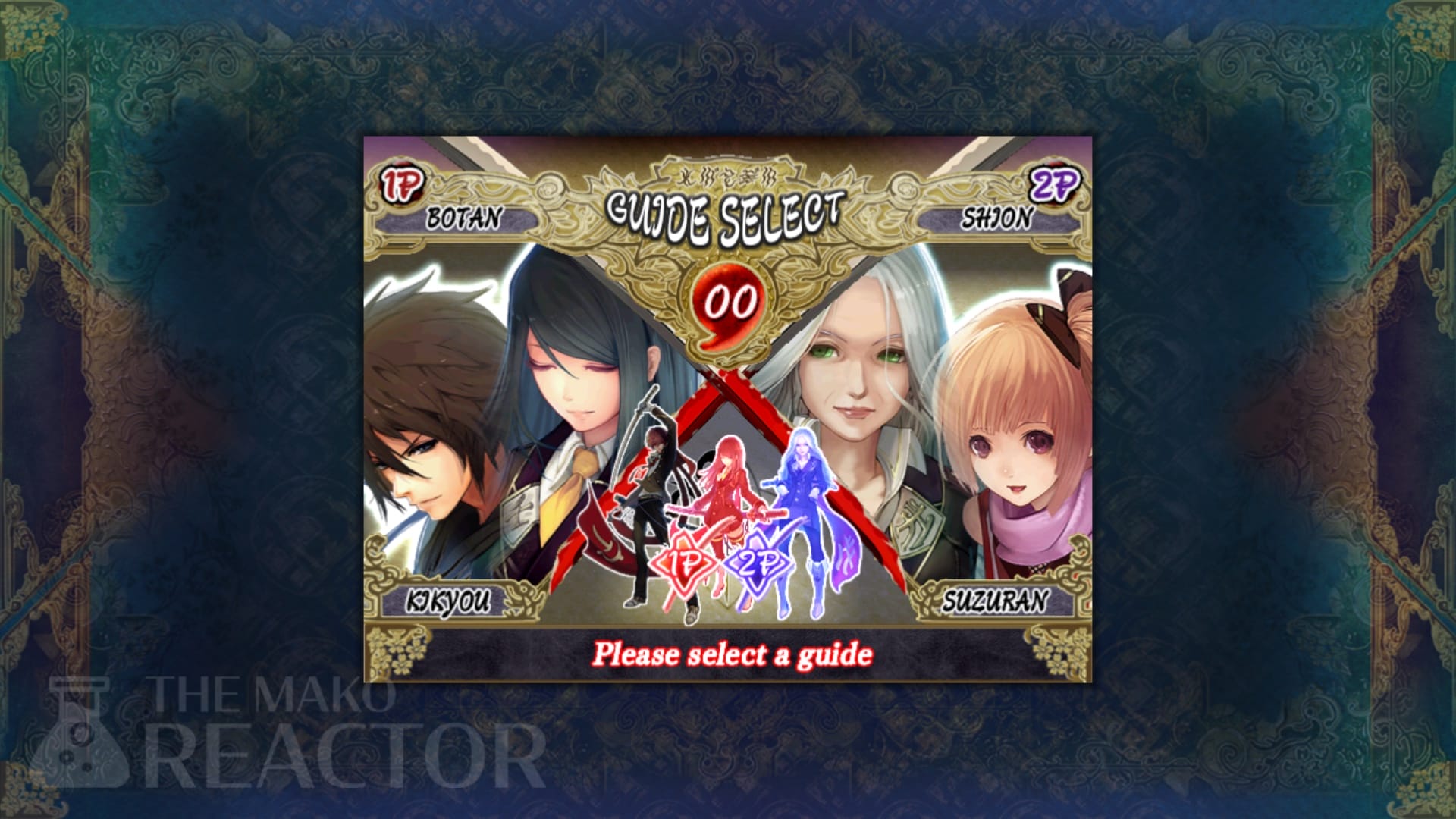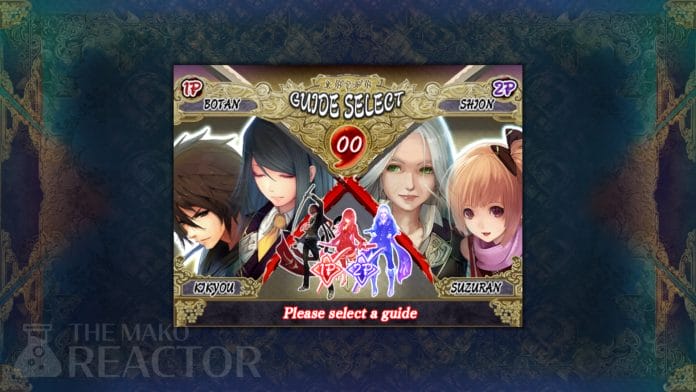 When it comes to the visuals, I love how everything looks. Even the interface has excellent animations. The new soundtrack option is also a nice addition, but I enjoyed all the included music options in Akai Katana Shin. If you, like me, are new to Akai Katana, the training mode and robust replay options definitely help.
Akai Katana Shin runs great even on Steam Deck out of the box. I've not had any issues playing it, and even managed getting a few rounds in with a friend abroad through Steam's Remote Play Together. This isn't an ideal way to experience the game given the genre and latency over the internet, but it is still a nice option to have. Hopefully my Akai Katana Shin review helped you decide if it is worth investing in City Connection's newest release. I'm glad to see another Cave game brought over to modern platforms and hope to see more arrive this year.
Akai Katana Shin is out now worldwide on PC via Steam. It is available on PS4, Xbox One, and Nintendo Switch in Japan with the international console release date yet to be announced.