I'm always happy to see more shoot 'em ups released on Nintendo Switch because the hybrid system is my favourite way to experience the genre. When Live Wire announced and released the awesome Mushihimesama, I was floored by how good the release was, but was very excited for Espgaluda II. Espgaluda II is finally out now on Nintendo Switch worldwide making it the most widely released version of the game. After spending a lot of my Nintendo Switch time across the last week on Espgaluda II, I've come to finally see why people hold it in such high regard.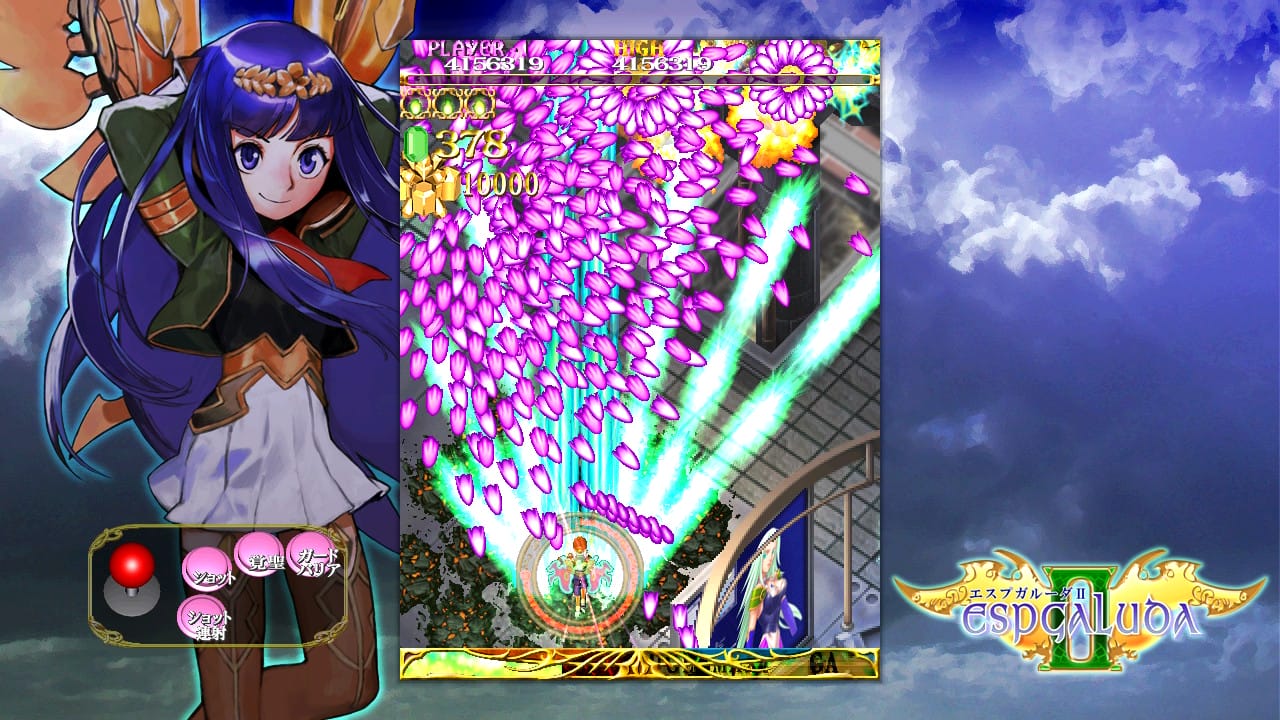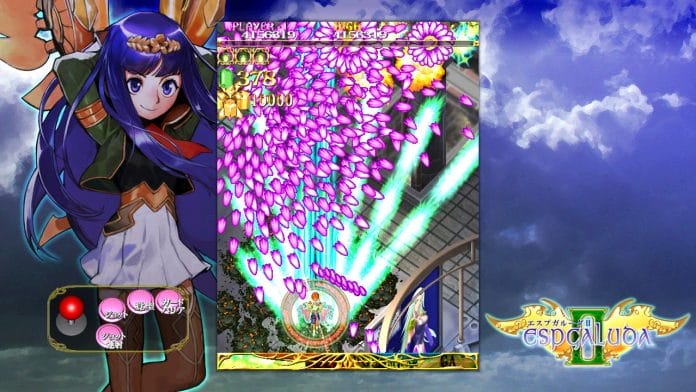 Espgaluda II debuted in arcades back in 2005 before seeing a Japan-only Xbox 360 release in 2010 alongside global iOS and Android releases. The mobile versions are sadly not playable anymore so when Espgaluda II was announced for Nintendo Switch, I was glad that it would finally let me and everyone else who missed out on prior releases play it. Espgaluda II on Nintendo Switch is a fantastic release but one that has a few things holding it back.
As with Mushihimesama, Espgaluda II on Nintendo Switch from Live Wire has a variety of modes available. In addition to the arcade mode, a "Normal Mode" with improved visuals is available as an option. Barring these two, there is an "Arrange Mode" that includes changes to the core and a different soundtrack and the "Black Label Mode" that has an exclusive playable character. More beginner-friendly options are available in Normal and Black Label modes through the novice options. You can also play in co-op using a single Joy-Con here.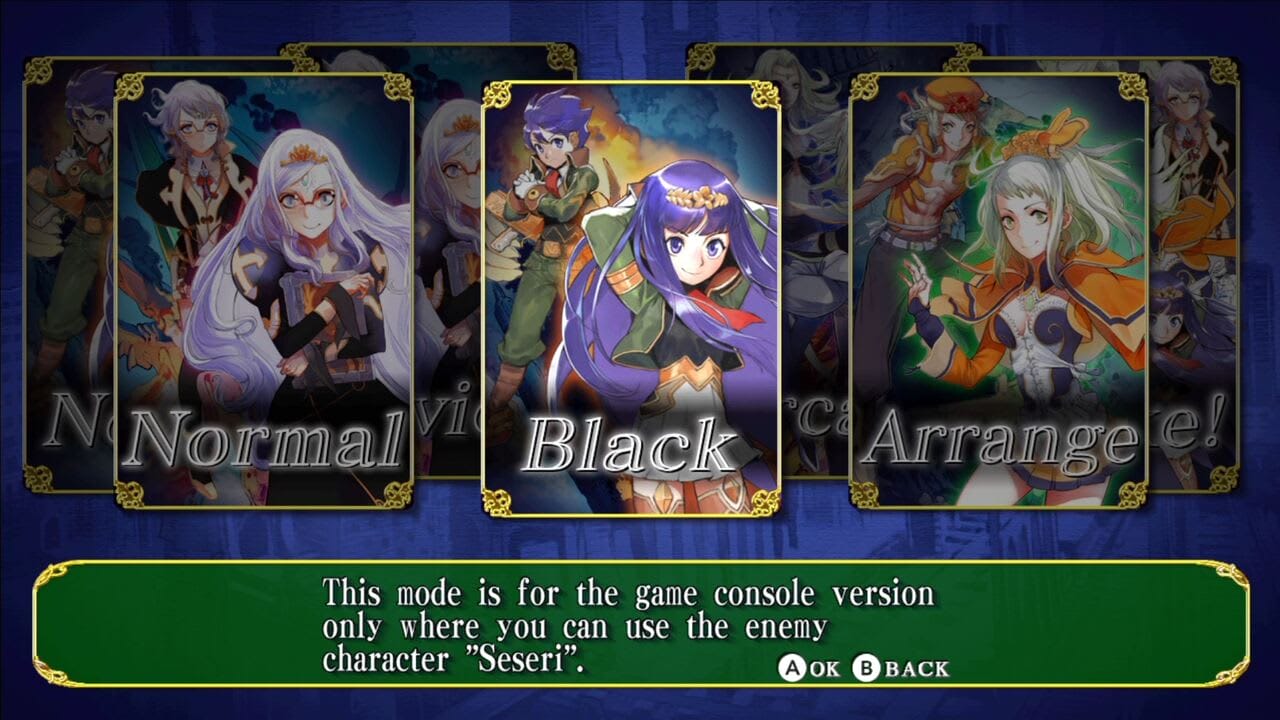 When it comes to accessibility, Espgaluda II has a robust tutorial that explains the different mechanics in each mode with a few short gameplay clips. This game in general is not as straightforward as the usual shoot 'em ups so I'd recommend looking into this if you are playing for the first time and want to get the most out of the superb gameplay and mechanics on offer here. A training option lets you customize stages and try out any stage in any mode.
Espgaluda II is a very deep shoot 'em up when it comes to gameplay and mechanics. There are a few things you need to keep in mind in addition to the usual shooting using either the shot or turbo shot buttons, you can hold the shot button to use rapier (laser) which decreases your speed. You also have to keep track of spirit stones and the ascension counter. The mechanics here vary depending on the game mode you are playing as well. Basically, in addition to shots and your rapier, you have a guard barrier, ascension, absolute dead zone, and more things to keep in mind. All of this adds up to make Espgaluda II feel more complex initially. I had a much better time in the beginning after I spent an hour just experimenting in the training mode.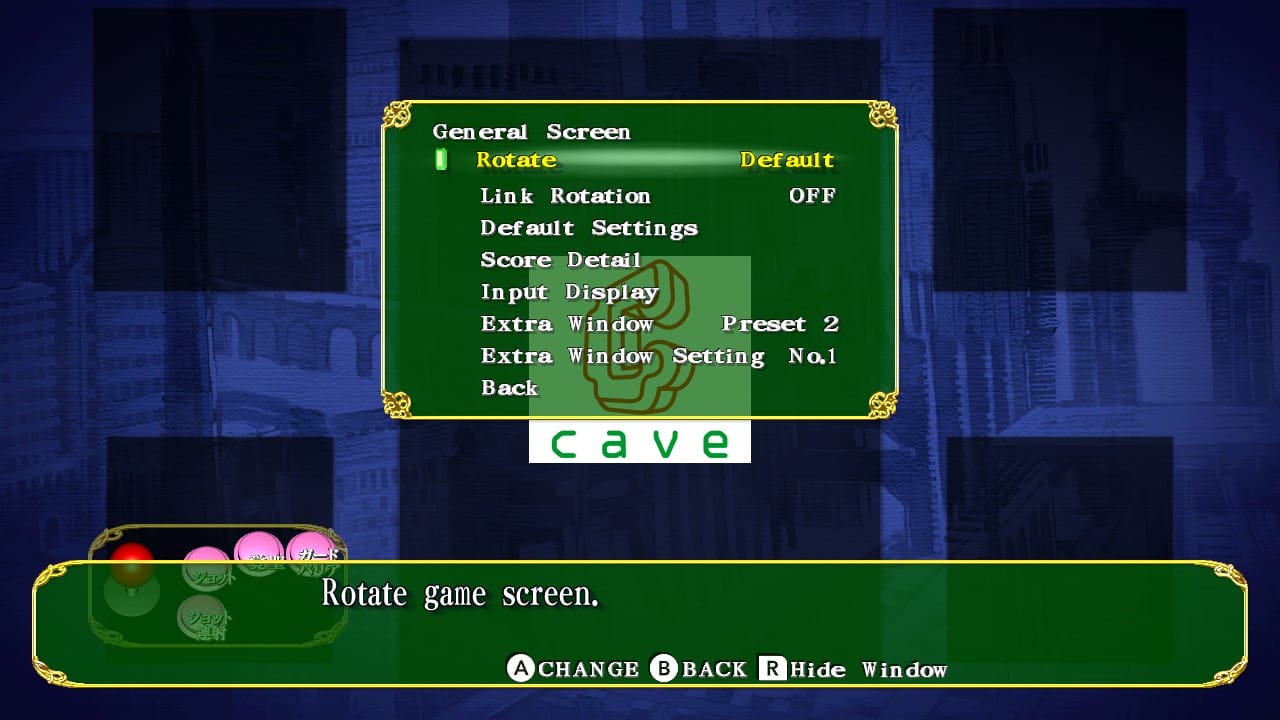 The visuals here are excellent as expected from a Cave shoot 'em up. I love the aesthetic and how varied the stages are. You can of course use Tate Mode, adjust the zoom, add different windows around the gameplay, change the wallpaper, and more in the screen settings. I disabled the smoothing immediately while playing and would recommend you try that out as well if you get Espgaluda II on Nintendo Switch. Overall, the performance was also great in the time I put into this over the last week. There are some instances of slowdown during big explosions but those feel like they are by design just like in Mushihimesama. I haven't played any other version of Espgaluda II so cannot compare them.
Barring one audio issue which I will get to, I liked the Espgaluda II soundtrack a lot. The alternate soundtrack option for the arrange mode didn't feel like as good a fit though. Thankfully there are options to play whichever soundtrack you like. The sound design and little bits of voice acting are also good. Overall, I'd say Espgaluda II has very strong audio design but Mushihimesama felt a bit more consistent. I do hope that this soundtrack gets released alongside a potential physical release for the Nintendo Switch version though.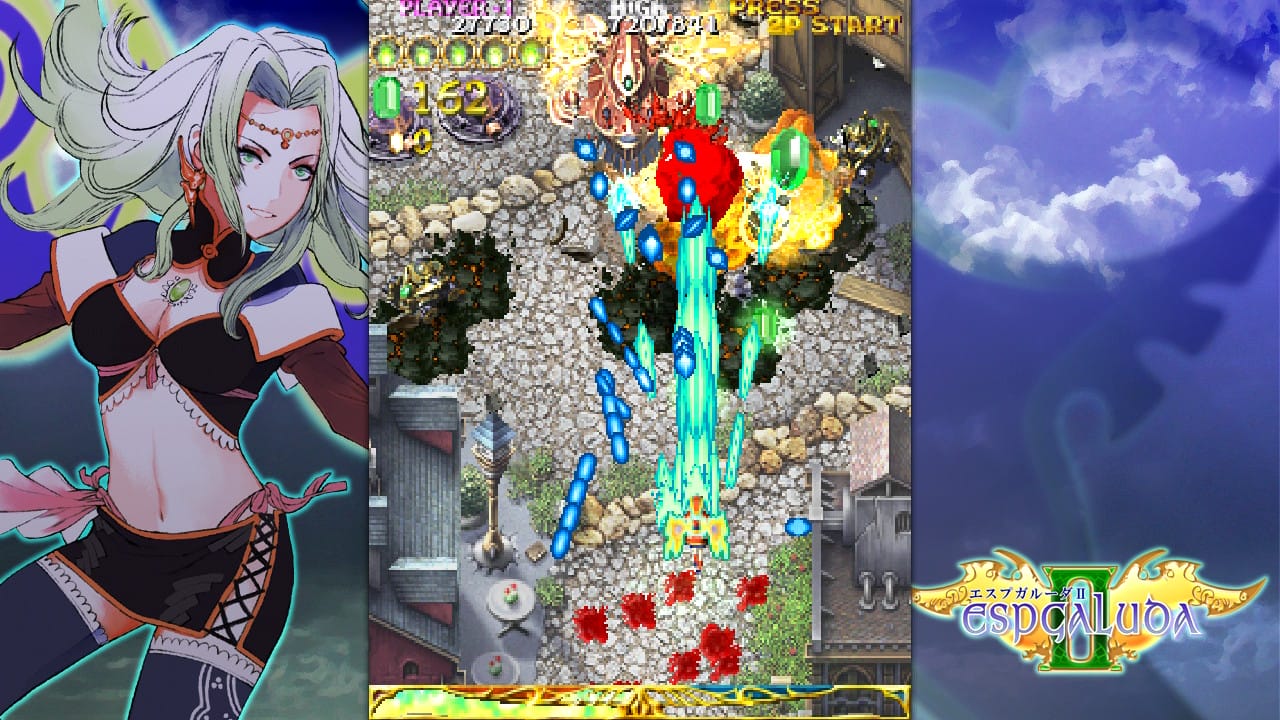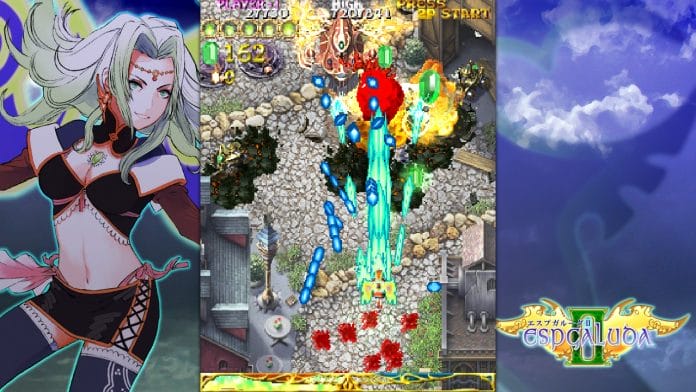 In its current state (version 1.01), Espgaluda II has a few audio issues in two stages. The first seems like a bug while the second seems like a level issue. Barring that, there are some localization errors like the main menu mentioning "View Mushihimesama credits" when you highlight the credits option instead of saying "View Espgaluda II credits". The other issues range from some interface buttons not being translated to English and the tutorial text reading like a raw translation sometimes. Hopefully these can be addressed in future updates.
After how good the Mushihimesama port was, I had high expectations for Espgaluda II. Thankfully, almost all of those were met and Espgaluda II on Nintendo Switch is an essential for fans of the genre. I hope leaderboards will be enabled in the future alongside fixes to the audio and text issues so this release can be as good as it should have been. While Mushihimesama remains the game I will recommend to newcomers, Espgaluda II is a close second and one that you can enjoy playing for a long time with the sheer amount of customization options and modes it includes. With two out of three releases from the original announcement out now, Live Wire has managed to release two must play shoot 'em ups. DoDonPachi Resurrection is next and I can't wait to add it to my Switch shoot 'em up library despite playing it regularly with the new Apple Arcade release.