Platform adventure game La Mulana by GR3 Project originally debuted on PC in Japan back in 2005. It was remade from the ground up with a 16-bit aesthetic for Nintendo Wii in 2011 and this version served as a base for the PC version. La Mulana was then ported to PS Vita with additional content and released as La Mulana EX in 2015. After that, La Mulana 2 was released after being funded through a Kickstarter for PC platforms. La Mulana 2 was then released on console in Japan recently. La Mulana and La Mulana 2 have been brought to PS4, Xbox One, and Nintendo Switch in the West by NIS America in a collection.
Both La Mulana games are extremely challenging platform adventure games that have a ton of secrets, enemies, lore, and great music. I've already played La Mulana on PS Vita and had played La Mulana 2 on Steam prior to this collection's release. I was very curious about how both games would translate to the Nintendo Switch since the second game was developed in Unity and some Unity games struggle on consoles. Thankfully, both games have translated wonderfully with everything intact on Nintendo's hybrid system.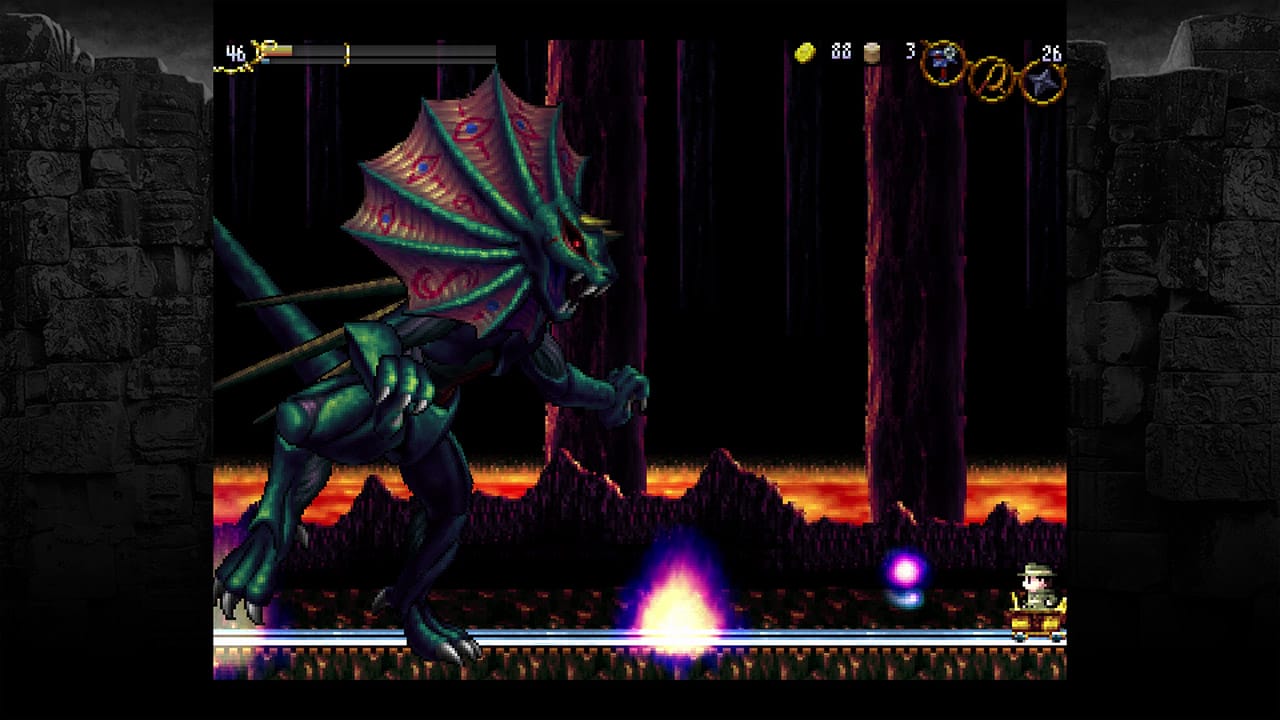 La Mulana and La Mulana 2 may seem like games that are gameplay-focused with a lacklustre story as is the case with many games in the genre. The reality is that both games have a strong focus on story, lore, and characters. La Mulana has you playing as an archaeologist named Lemeza Kosugi trying to navigate through the tomb which is full of traps, puzzles, enemies, and bosses. La Mulana 2 on the other hand, sees you playing as his daughter, Lumisa Kosugi, who is looking for her father who has gone missing.
In terms of gameplay, La Mulana 2 builds on La Mulana well with a better flow and less obtuse puzzles. La Mulana and La Mulana are games that will make you get a notebook out to start writing things down for reference. It has that old-school feel going for it and that translates to a lot of the puzzles. Nothing is straightforward here. You absolutely need to read notes and pay attention to all signs or small hints you see during each area in the large interconnected map.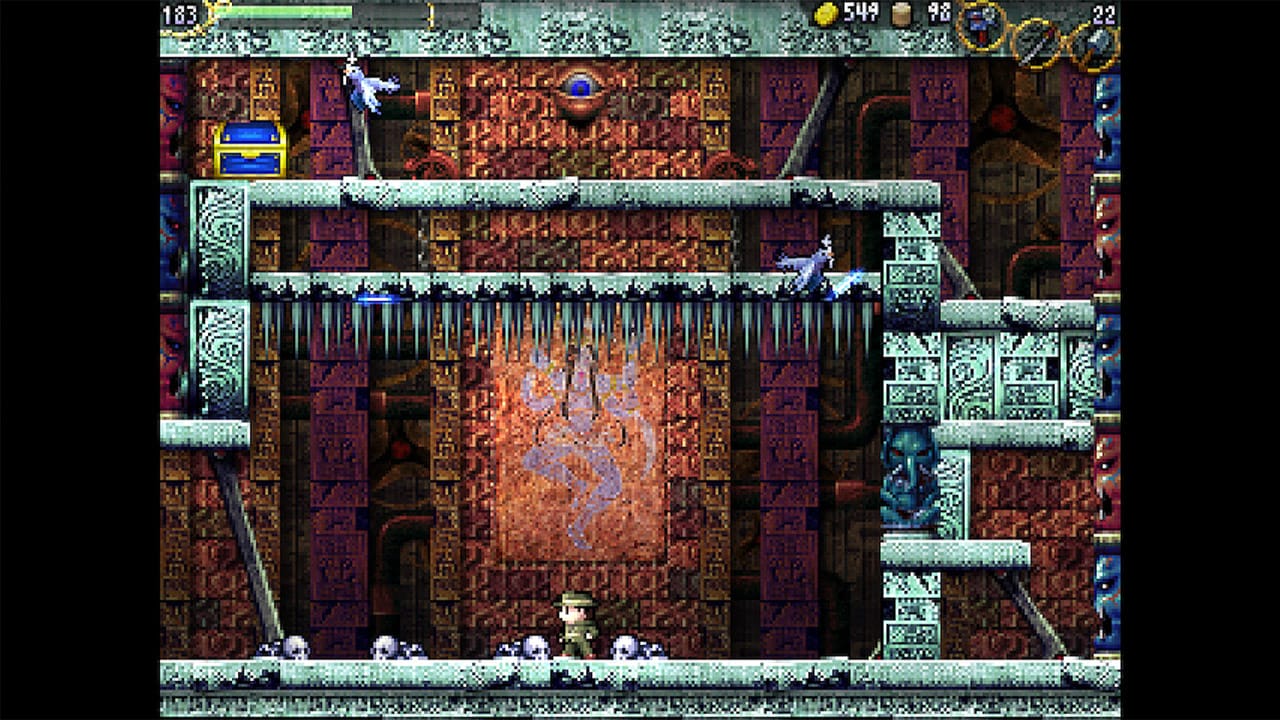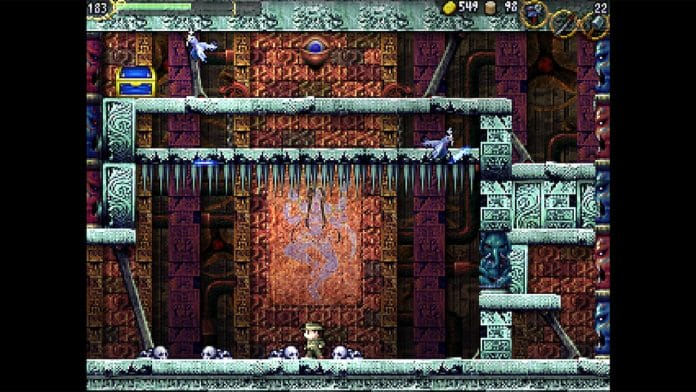 La Mulana and La Mulana 2 have excellent boss fights that feel almost impossibly difficult initially. These range from two giant snakes to a chain golem in the first game and a giant arachnid and other mythical creatures in the second one.
Both La Mulana games sport retro-styled visuals and display with borders on each side on Nintendo Switch. Sprites for enemies and characters look great but the boss designs in particular are fantastic. I was worried about the performance of La Mulana 2 but both games run fine docked and handheld on Nintendo Switch.
La Mulana and La Mulana 2 have music by Takumi Naramura, Houryo Samejima, and Hiroyuki Shimonaka (only La Mulana 2). The songs fit the retro aesthetic well and have catchy hooks. The boss fight themes are notably fast-paced with some great composition. Some of the music reminds me of older Falcom games.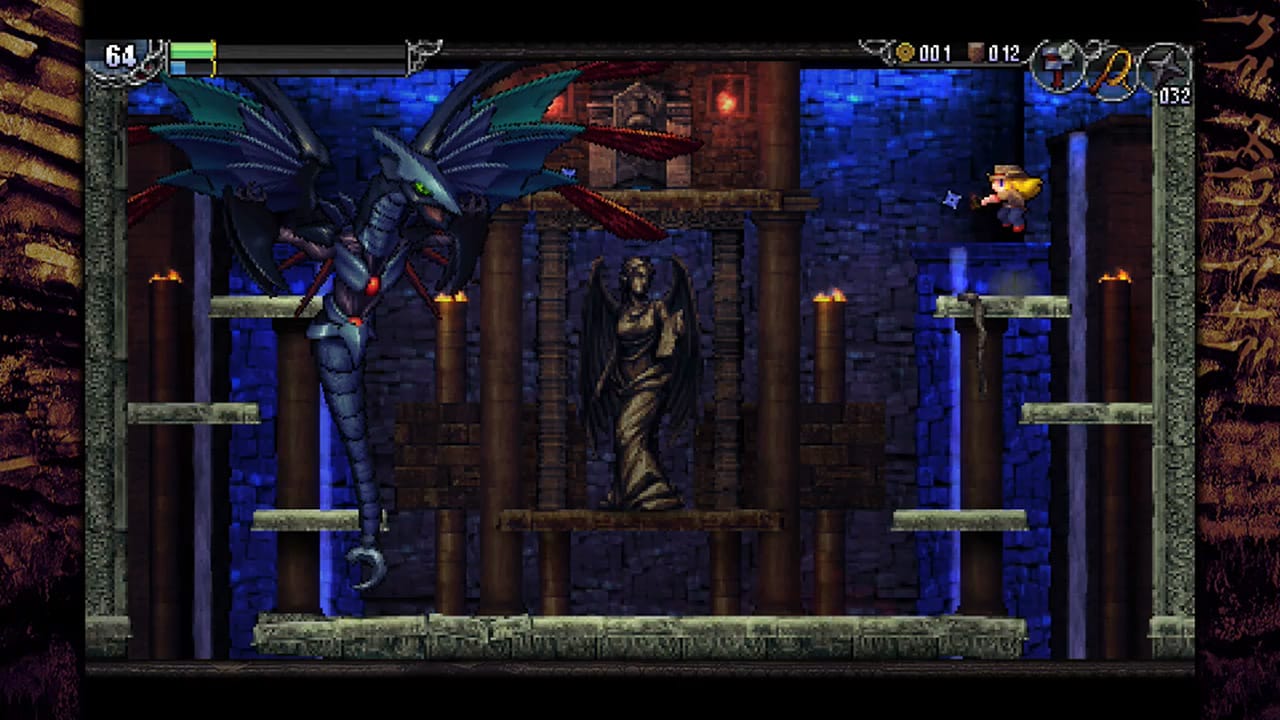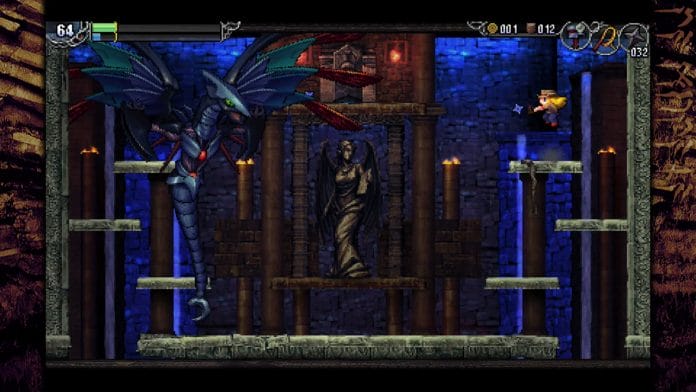 There are two things holding this collection back. The first downside to this collection is the accessibility aspect. Both La Mulana and La Mulana 2 are brilliantly designed games but don't even bother with them unless you're willing to persevere through lots of death, some obtuse puzzles, and precision platforming. The second is the fact that La Mulana included here does not have all the PS Vita extra content.
Both games blend archaeology and mythology very well and offer some excellent boss fights. Just be warned that you will be resorting to trial and error quite a bit unless you actually play the games as intended by taking down notes or screenshots. Both games fit very well in the Nintendo Switch library. Overall, I can't recommend La Mulana 1 & 2 enough if you enjoy challenging platformers, exploration, and puzzle solving.