Ever since I played and fell in love with Yakuza 0, I've tried to put everything aside to make time for the newest games released in the West. Since 2017, I've enjoyed almost every release, but there has always been one game on my shelf that I wished I could've experienced over the years. Yakuza Ishin, released in 2014 only in Japan and Asia, has finally made its way to the West as a remake titled Like a Dragon: Ishin. Until I booted up Like a Dragon: Ishin in the beginning of this month for review, my experience with the original was about 12 hours played on PS4 to see how the gameplay was, but I didn't understand the story much back then. Having now played Like a Dragon: Ishin, the wait has been worth it for every fan of the series, but it has a few technical issues holding it back.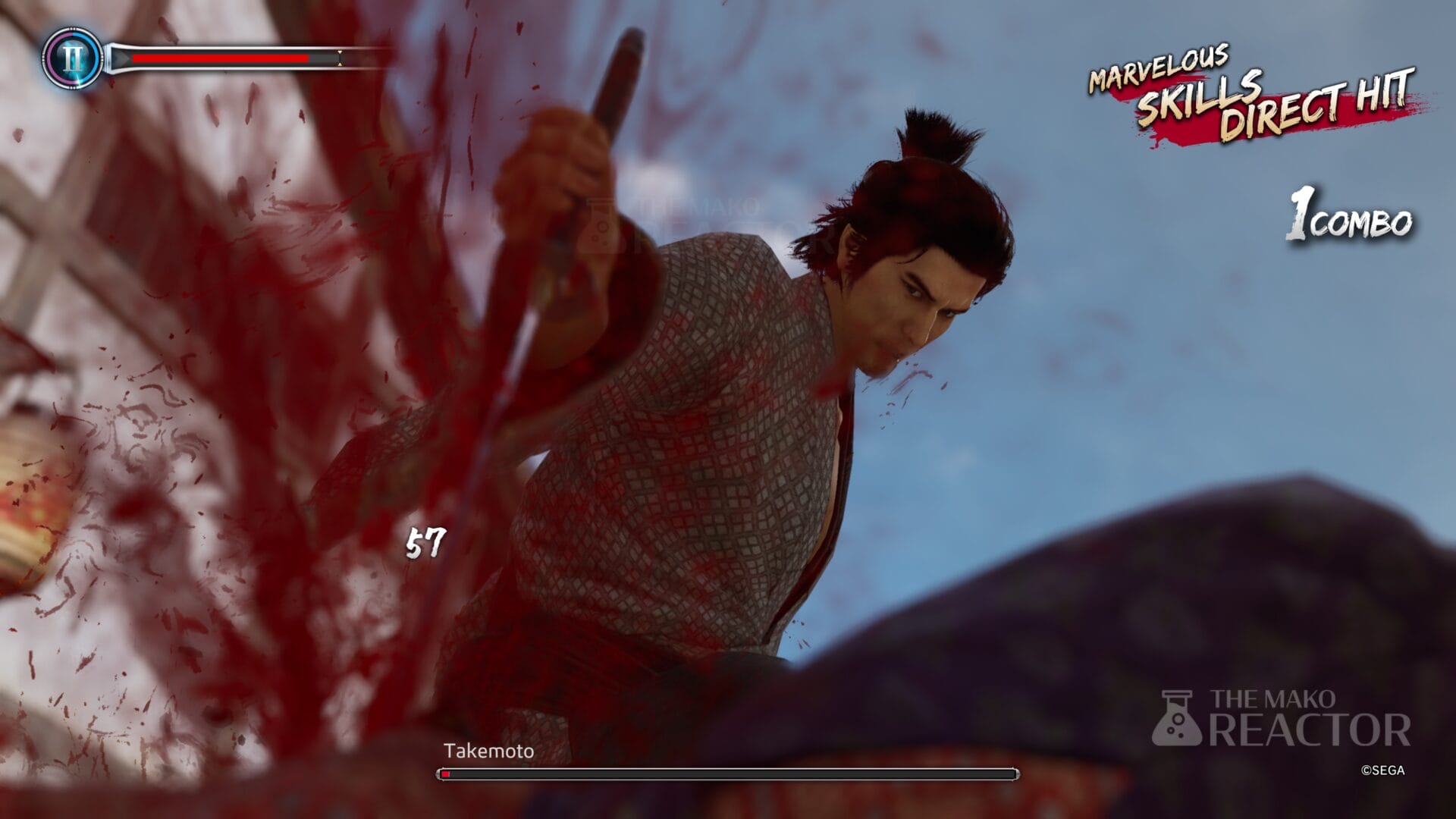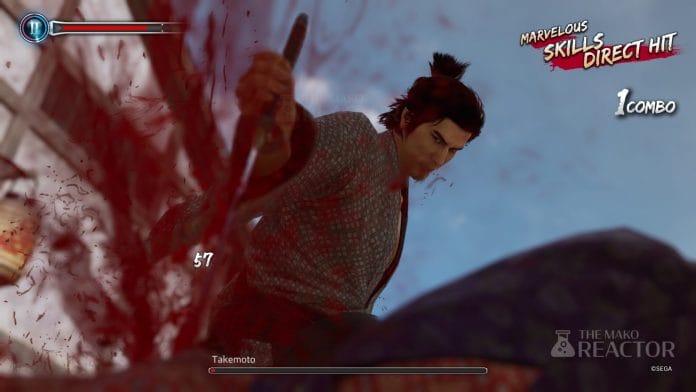 Like a Dragon: Ishin is set in 1860s Japan. It has you taking on the role of Sakamoto Ryoma (featuring Kazuma Kiryu's look and also voiced by the legendary Takaya Kuroda) who is trying to deal with how the class system plays a role in society. After an incident involving a murder, he ends up being framed for murder and is trying to do whatever he can to find the murderer. This results in interacting with various key figures who are represented by famous Yakuza game characters from prior entries in Like a Dragon: Ishin. The story in Like a Dragon: Ishin almost reminds me of Yakuza 0 with how focused it is, and how well it plays out. I won't spoil anything, but barring some technical issues, this is one of my favorite games in the series. I also laughed when I saw some of the returning characters who play different roles act all serious in Like a Dragon: Ishin.
When it comes to the gameplay, Like a Dragon: Ishin is a lot denser than I expected. I'm more a fan of turn-based gameplay, but have always enjoyed Yakuza brawler combat. Like a Dragon: Ishin's different styles, while not balanced, are a lot of fun. Barring combat, there are many mini-games and side activities available in Like a Dragon: Ishin. I spent a lot of time singing, dancing, fishing, and more as a break from the main story in Like a Dragon: Ishin. The map is a lot larger than I expected as well. It also helps that this wasn't just a new game in the same location as we have come to expect from most of the series. The combat is a lot better than I expected as well, but some of the crafting is a bit of a grind. I did enjoy spending time on two specific styles for most of the time. Like a Dragon: Ishin's combat is equal parts flashy and fun as you progress through the story.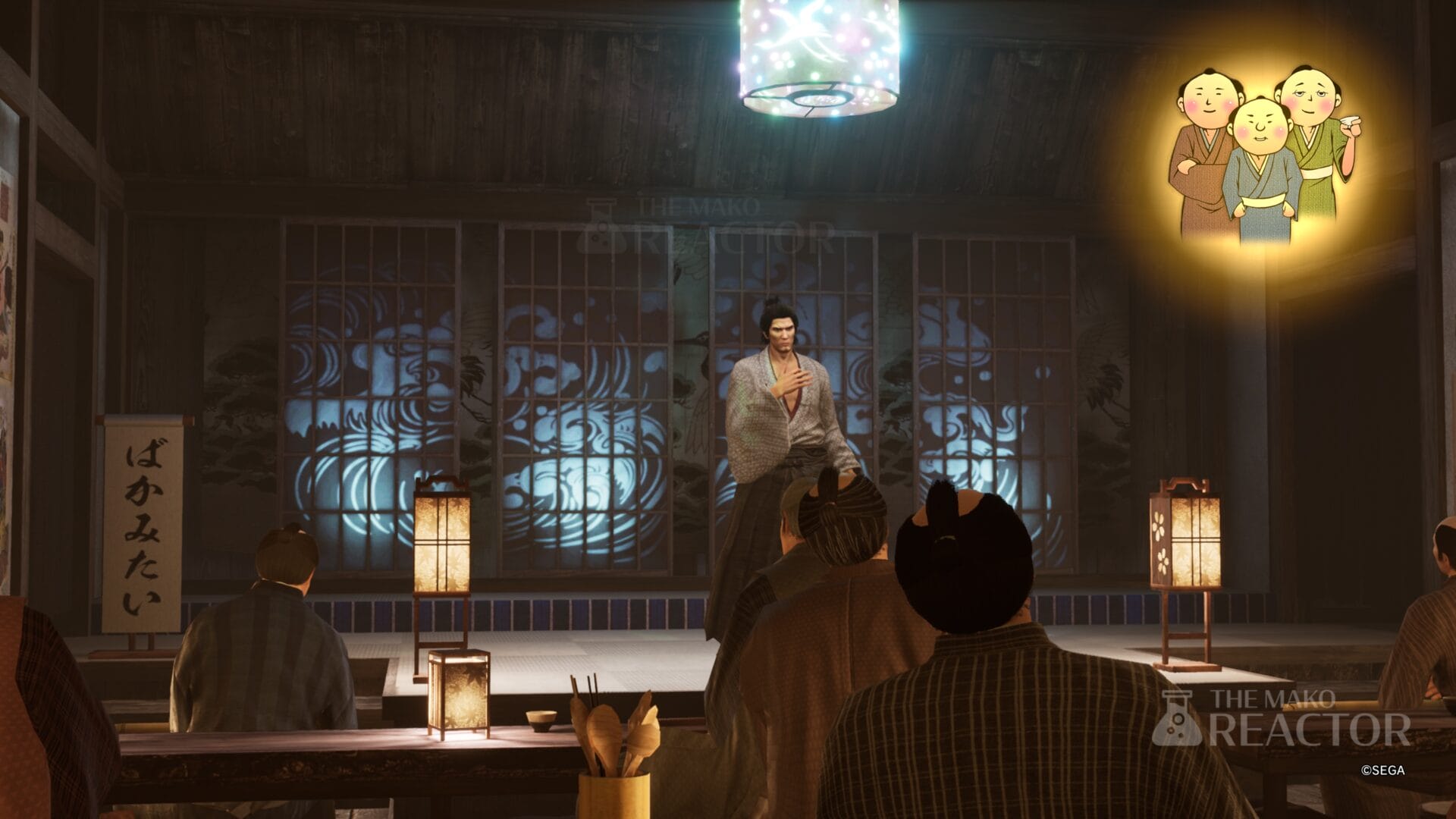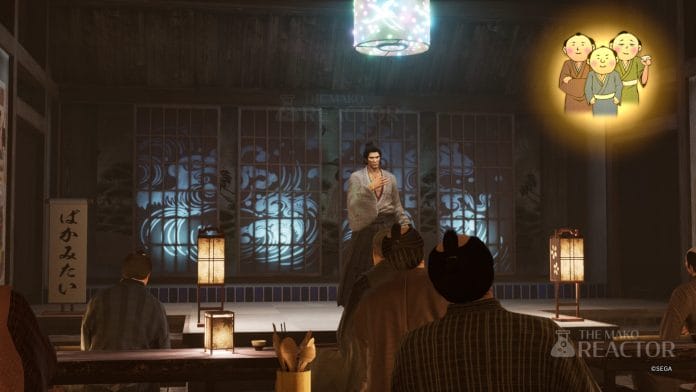 One aspect of the gameplay that is a bit disappointing, is in how it still feels like an early Yakuza game rather than a modern brawler from Ryu Ga Gotoku Studio. It feels like the developers wanted to keep some aspects of it still feeling like the original, rather than making everything modern as in Yakuza Kiwami 2. I know Like a Dragon: Ishin has "Kiwami" in its name for Japan, but this doesn't feel as modern as Yakuza Kiwami and Yakuza Kiwami 2 did when they were released. The addition of many accessibility options is welcome though. This is something I hope becomes the norm going forward for Ryu Ga Gotoku Studio.
One thing to note is that the day one patch for Like a Dragon: Ishin on PS5 improved quite a bit of my experience when it comes to some camera issues, a few animations, and responsiveness. If you're playing Like a Dragon: Ishin from its Digital Deluxe launch, you will already have it, but this is definitely a nicer and more polished experience with the day one patch. There are still some visual issues though. This patch also fixed an issue where Ryoma's expressions wouldn't change in the photo mode settings. Speaking of photo mode, I'm pleased with the implementation.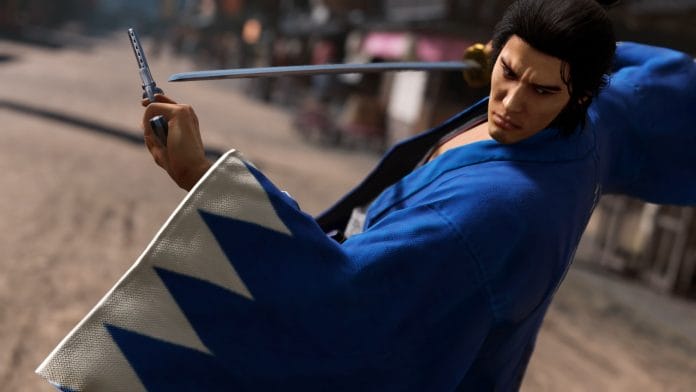 The original Yakuza Ishin was released on PS3 and PS4 originally, while Like a Dragon: Ishin sees the game remade in Unreal Engine and released on PS5, Xbox Series X|S, PS4, Xbox One, and PC platforms simultaneously worldwide. This engine change has resulted in some amazing visuals, but also many lackluster ones in some situations with a few glitches like flickering shadows. The pre-rendered cut-scenes look excellent, but many of the in-engine ones are lacking thanks to the NPC faces not looking great. A lot of the shops, characters roaming around the streets, and also the indoor locations look very nice, but the visuals are inconsistent in parts. It feels unpolished in these areas compared to what I'm used to from Ryu Ga Gotoku Studio.
I've had no performance issues on PS5, but it is worth noting that Like a Dragon: Ishin doesn't offer any graphics modes on PS5 like prior games did. It runs at 60fps with some noticeable drops in specific cut-scenes. There also seems to be an intentional pause making some menus feel sluggish. I played on my 1440p monitor, and had no issues with the image quality. It looks a lot cleaner than the PS4 Pro version on the same display and the load times are very fast. I'm interested to see how the Xbox Series X version is, and will be playing it when my pre-order arrives on launch day.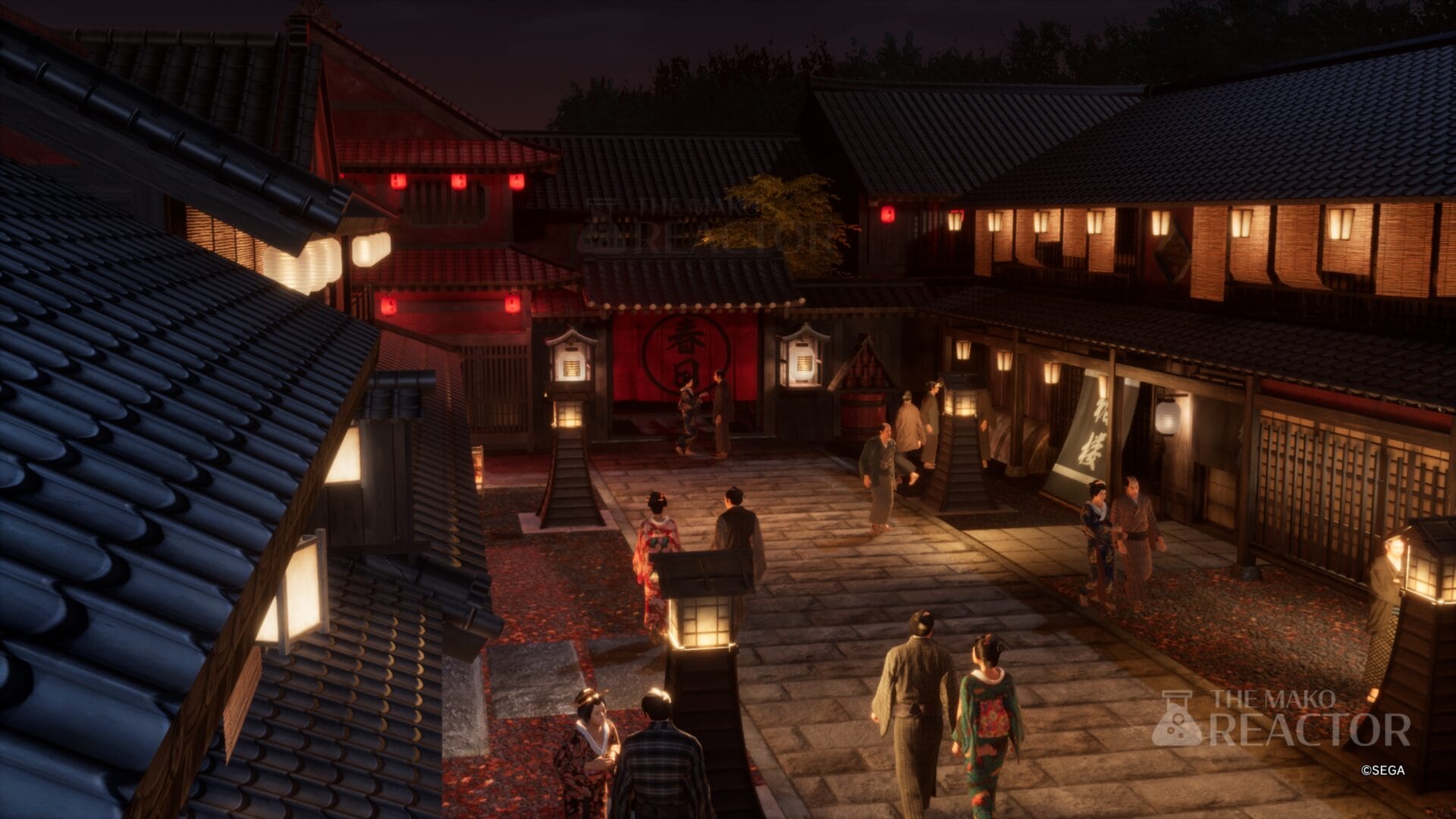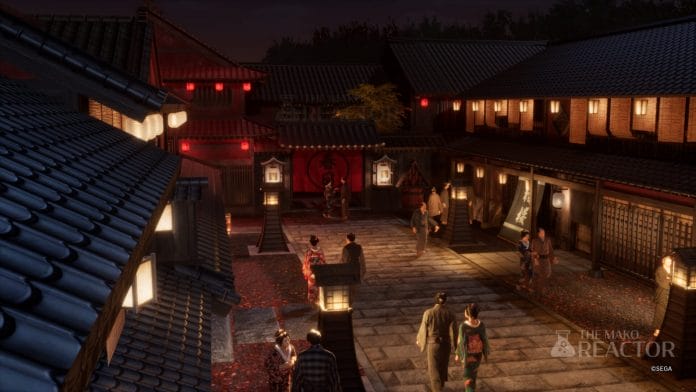 On the audio side, I have no complaints, and a lot of praise for Like a Dragon: Ishin. The voice acting is superlative, but it is only available in Japanese. If you were used to the English dub option in games like Judgment or Yakuza: Like a Dragon, it isn't present here. Thankfully, there are many subtitle options and the returning voice actors did a fantastic job here. The music is also very good.
Lost Judgment had DualSense features on PS5 and also support for the system's Activity Cards. As of this writing, the day one patch added the latter, but there are no DualSense features included right now. It has generic rumble. While this may not be a dealbreaker, it is disappointing to see a regression on this front after Lost Judgment. I ended up using the Activity Card to load into my save quite a bit after the patch arrived. It is implemented quite well.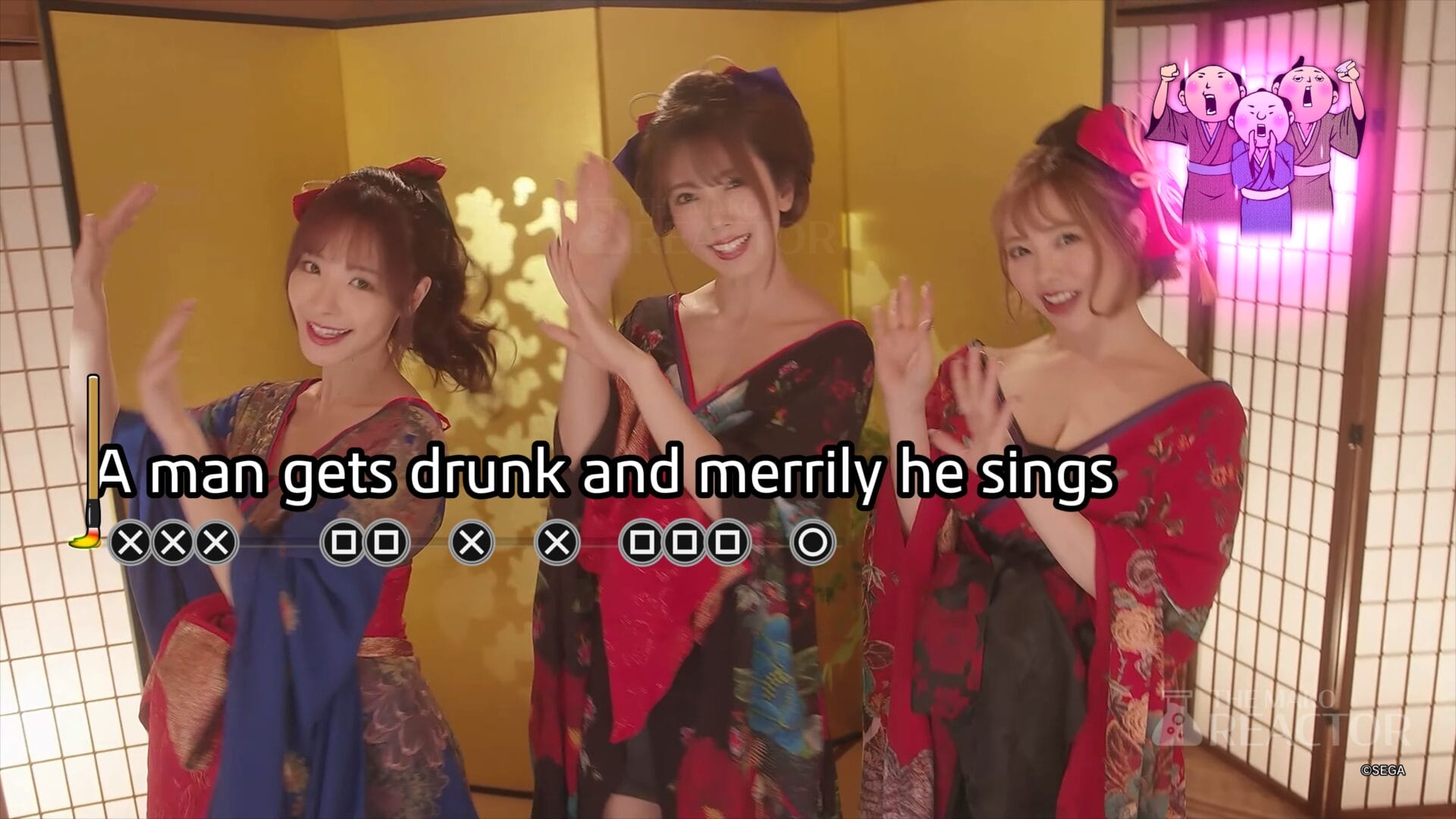 My main problems with Like a Dragon: Ishin in its current state are twofold. The first is with the developers seemingly trying to stay true to the original's structure to the point of it feeling like a PS3-era Yakuza game remastered rather than how good the Judgment series feels on current systems. This involves a few dated character animations and some quality of life improvements I'd have hoped to see to make it feel modern in a gameplay sense. The day one patch addressed some of the technical issues, but not everything. I hope it gets more updates over time to address lip sync-related issues in some scenes and some of the flickering shadows. Despite the evening and night time moments looking gorgeous, some daytime segments alongside many NPCs make it look quite inconsistent.
I was initially mixed on Like a Dragon: Ishin through the first two chapters when it came to the visuals. Like a Dragon: Ishin can look gorgeous, and the story ended up impressing me more than many of the Yakuza games. Like a Dragon: Ishin is special, and worth the long wait we had to endure for this to hit the West. Hopefully the next time Sega brings back an older game as a remake, we also get an English dub option given it has become the norm for the series following Judgment. It still feels surreal that Yakuza Ishin not only is available in the West, but it has simultaneously hit multiple consoles and PC platforms at the same time.