Every new console generation sees ports, remasters, and remakes. The PS5 generation began with a Demon's Souls remake and many games getting patches or enhancements for Sony's newest system in addition to cross-generation games. One thing I didn't expect was a new version of the original Neptunia game that has already been released multiple times across different platforms since its initial debut on PS3 considering Compile Heart's first PS4 release was Omega Quintet with an interesting blend of gameplay mechanics.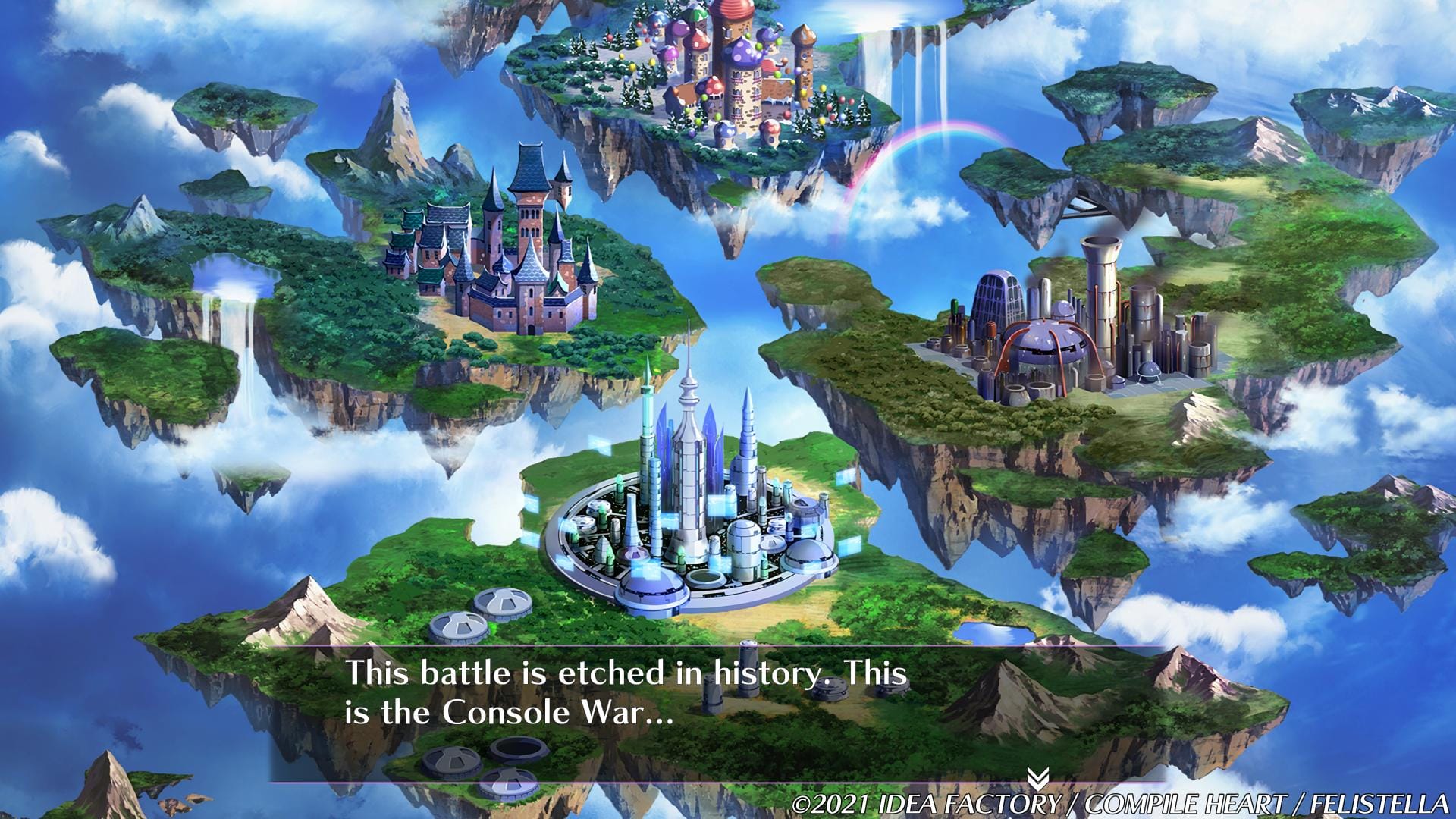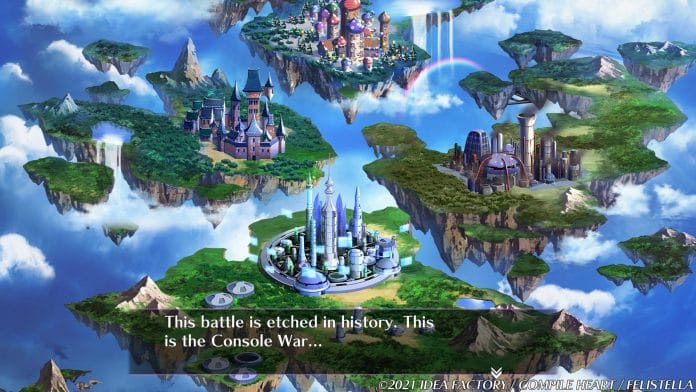 When Compile Heart announced a brand new Neptunia game,  everyone including myself was hoping for a new mainline entry in the series after many spin-offs, remakes, and ports. The news that Compile Heart's first PS5 release is a definitive edition of the first game in the series which already had a remake on PS Vita in the form of Hyperdimension Neptunia Re;Birth 1 disappointed many. The PS Vita remake is one of the few Neptunia games I enjoyed a lot so I was interested to see how I would feel about it years later with enhancements and added content in the form of Neptunia ReVerse.
Neptunia ReVerse is a hybrid between a remaster and a remake of Hyperdimension Neptunia Re;Birth 1. To make things more confusing, Re;Birth 1 on PS Vita and PC saw an enhanced Japan-only PS4 release as well. For PS5, Compile Heart has released what it claims is the definitive version with new modes, enhanced visuals, upgraded battles, and more and it delivers in a lot of those areas.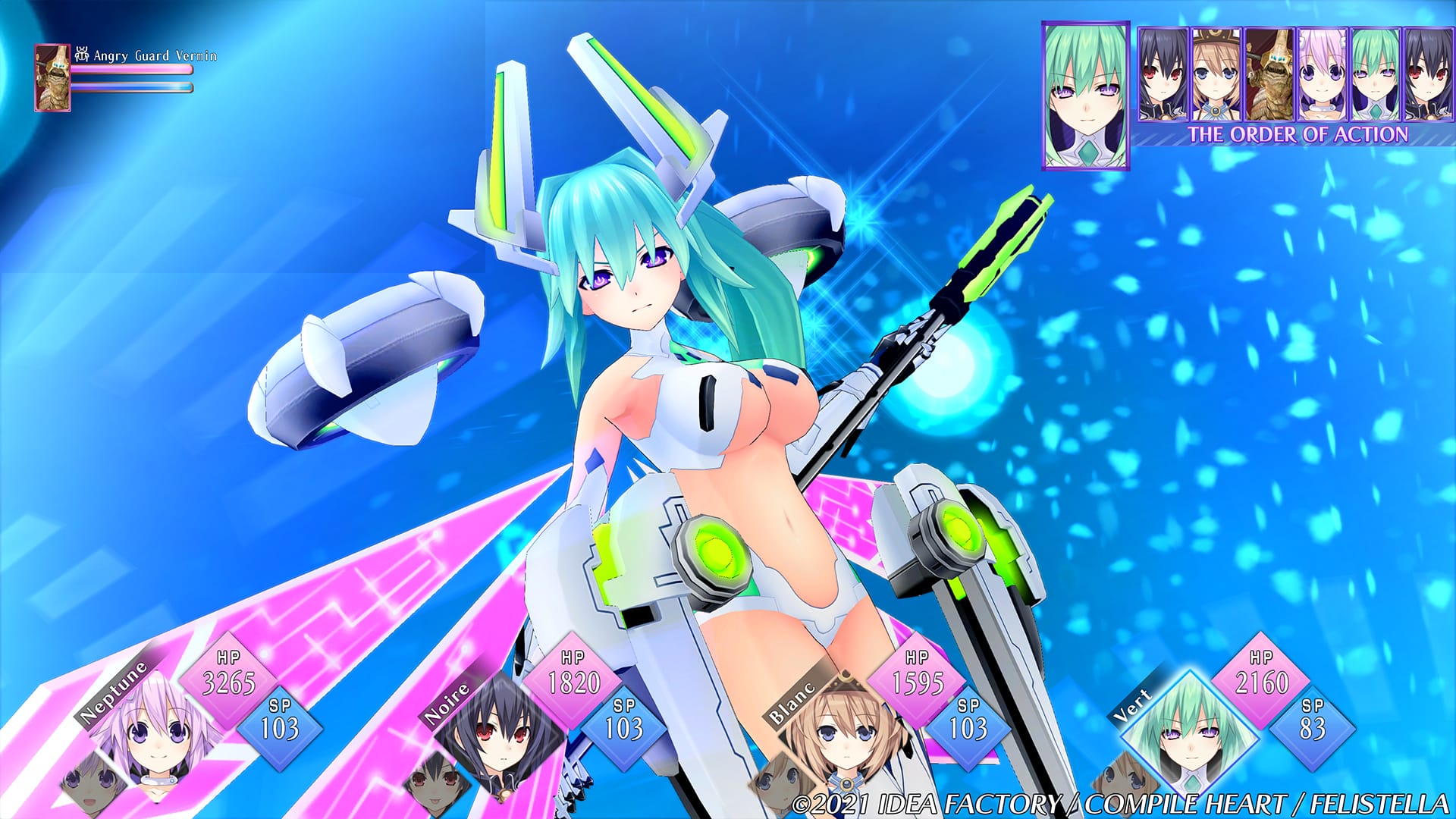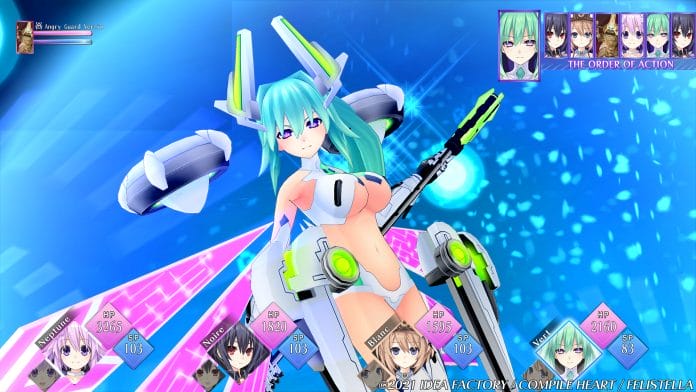 If you've never played a Neptunia game before, your first game in the series will be a memorable experience. The Neptunia games have hilarious stories involving goddesses in a "Console War". A lot of the writing is self aware and there are a lot of fourth (and even fifth) wall breaks. It is set in the world of Gamindustri. You play as Neptune who rules over Planeptune which is one of the four nations. The others are Lastation ruled by Noire, Lowee ruled by Blanc, and Leanbox ruled by Vert. In the beginning of the story of Neptunia ReVerse, a battle that sees the three take on Neptune who loses the battle and this is where the story begins. Expect a lot of fanservice (which is the norm in Neptunia games), humour, and more. The story isn't anything deep but you will likely have fun experiencing it through the banter and cut-scenes.
You can experience Neptunia ReVerse in classic mode which is a traditional take on the story and game progression or play the new 'Arrange Mode' that unlocks all the characters from the start and gives you access to various late game things early on. The progression is very different and the game feels more chaotic here. I wouldn't recommend this for newcomers because it isn't balanced at all and will confuse players when it comes to the story and character appearances. This is a nice addition for veterans though.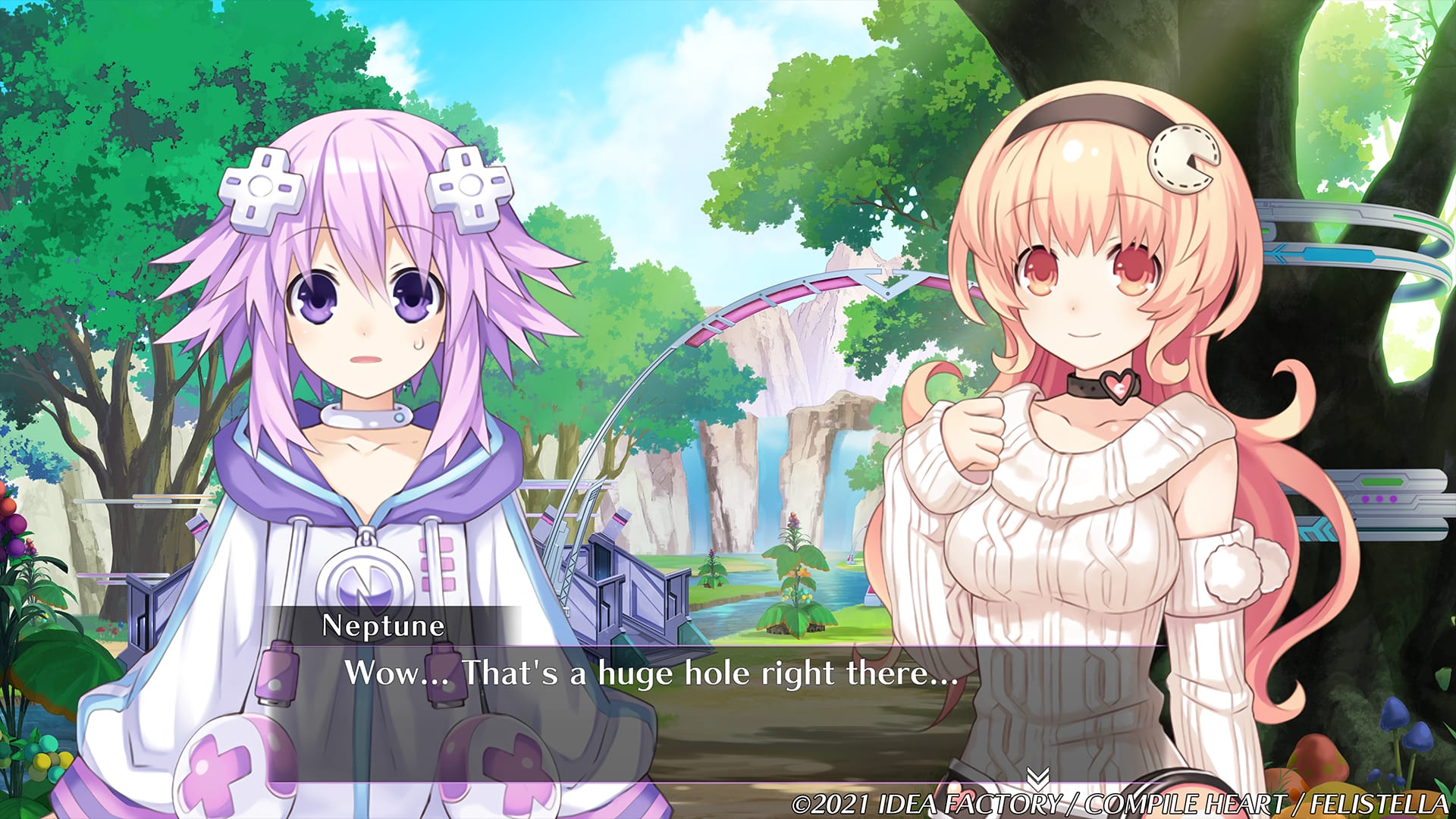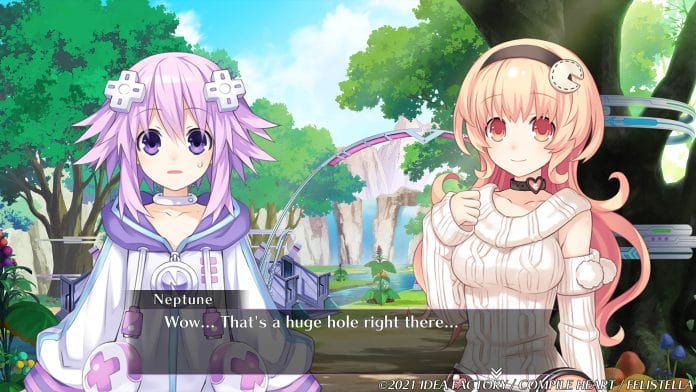 Combat in Neptunia ReVerse is nearly the same as the original game. It is turn-based with free movement within a circular radius. Each character has their own area of effect for skills and abilities. You need to make the most of each turn by attacking as many enemies as possible through positioning well. Neptunia ReVerse lets you use four characters in a battle instead of three as in prior iterations. Overall, the core gameplay holds up well and if you aren't a fan of the story portions for whatever reason, you can skip things instantly and get right into the dungeons here.
One of the brand new additions here is the fishing mode that has been added to Neptunia ReVerse. This mode lets you fish for various things on the overworld map like weapons and you might even run into monsters if you fail the mini-game. This mode makes use of the PS5 DualSense adaptive triggers and to some extent, the haptics. The haptics don't feel well utilised here but the triggers are a nice touch.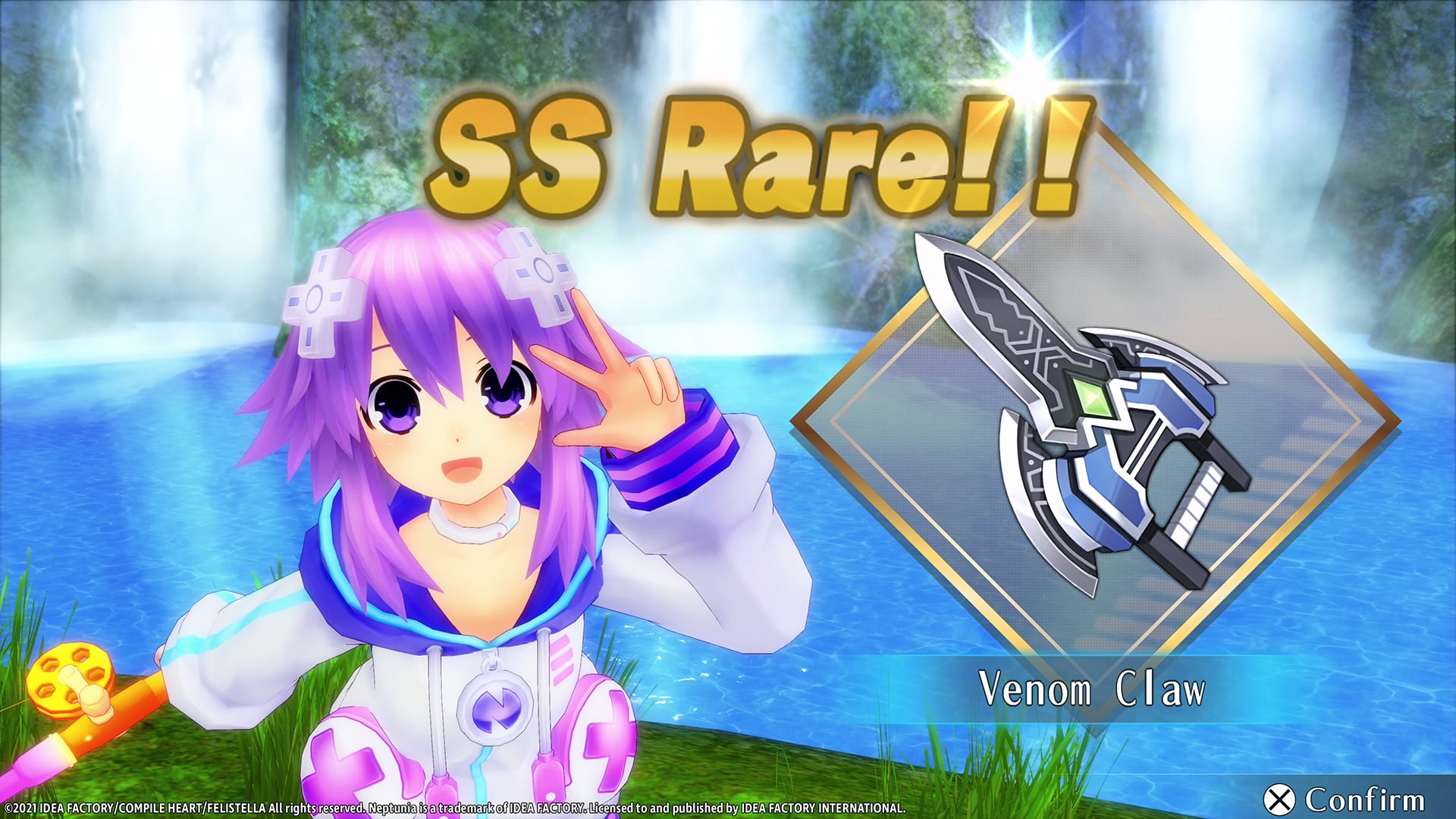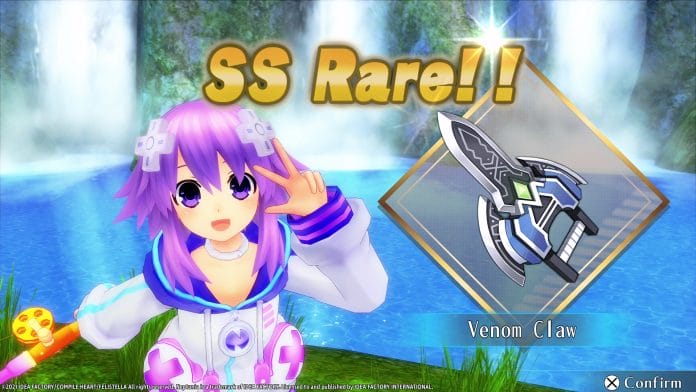 Visually, Neptunia ReVerse is a very inconsistent game. The character models are vibrant and the 2D portraits and story moments with dialogue boxes all look excellent as you'd expect with Tsunako's art. The dungeons and open areas however will take you back to the PS3 days albeit at a higher resolution. One nice visual improvement I noticed is reflections in water which are higher resolution than I expected. Barring those, the interface also looks good on the big screen with its changes in this release. Performance is rock solid with its 60fps target and the load times are very quick in Neptunia ReVerse. Idea Factory International has always done good with dubs in its games and Neptunia ReVerse includes dual audio support. While the music isn't anything to write home about, I enjoyed it in-game. 
Idea Factory International released Neptunia Shooter on PC via Steam a little while ago and it has been released for free as DLC for Neptunia ReVerse on PS5. I'm not sure how much it will cost after August 10 but it is a nice little freebie for those who own Neptunia ReVerse on PS5 right now. Neptunia Shooter includes a retro soundtrack and six levels with bullet hell gameplay. I only played a bit of this on PC but it is a nice free addition to the PS5 version of Neptunia ReVerse.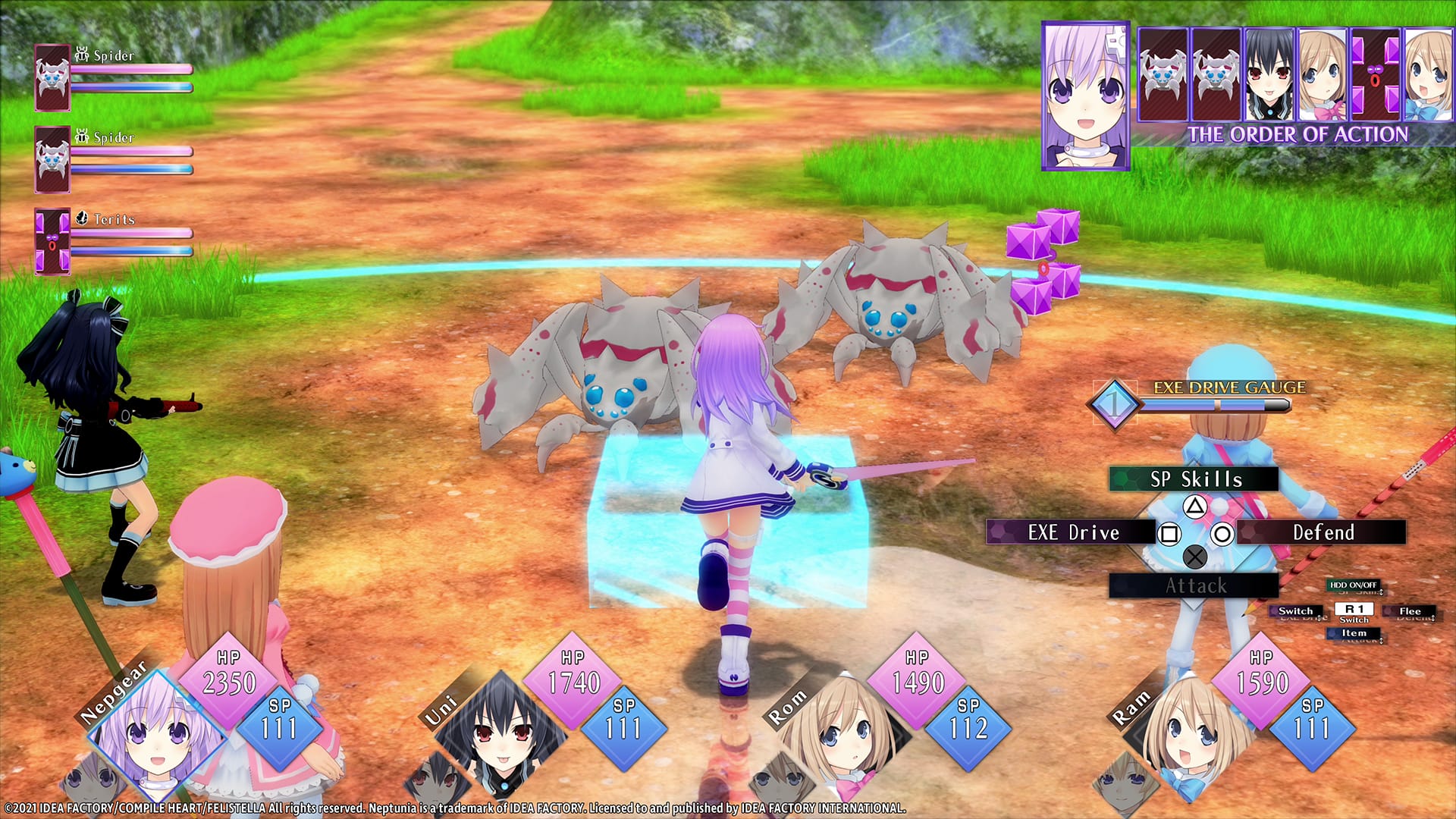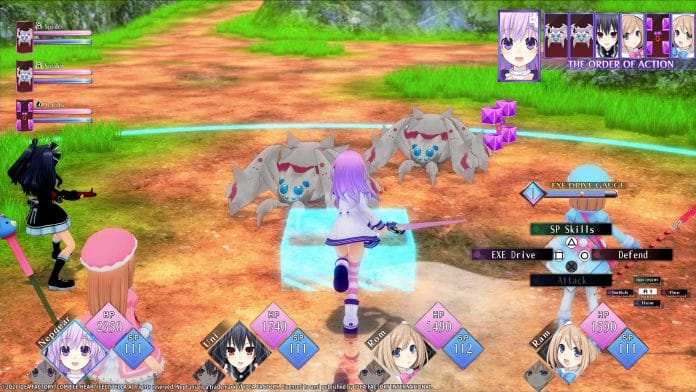 While I'm not sure who this release is for since there are so many ways to get into the Neptunia series for newcomers and veterans have already experienced this story a few times, hopefully it leads to Compile Heart bringing Mary Skelter to PS5 in a collection. Mary Skelter and Mary Skelter 2 are easily the best Compile Heart games. 
If you have already played any version of Hyperdimension Neptunia Re;Birth 1, you should wait for a sale before getting Neptunia ReVerse. While the arrange mode is an interesting alternate way to experience this game and the fishing mode is a neat way to take a break from the story, these aren't enough to justify buying the game again at full price. The visuals also leave a lot to be desired in dungeons where the developers should've definitely redone the visuals completely. For newcomers to the Neptunia universe, Neptunia ReVerse is a good package despite it being cheaper to experience this story on other platforms. If it went beyond staying true to its roots, we might've had a much better and more streamlined experience that would be better at bringing newcomers into the world of Neptunia.