Just like with Persona 5 Strikers, Atlus has released the sequel to a mainline Persona game on Nintendo Switch without the original being available on the platform in the form of Persona 4 Arena Ultimax. I've been playing Persona 4 Arena Ultimax on both Nintendo Switch and PS4 over the last week, and it has been interesting seeing how it has aged all these years later, and also how Arc System Works has brought this fighter to Nintendo's hybrid system. This review will focus on the Nintendo Switch port of Persona 4 Arena Ultimax.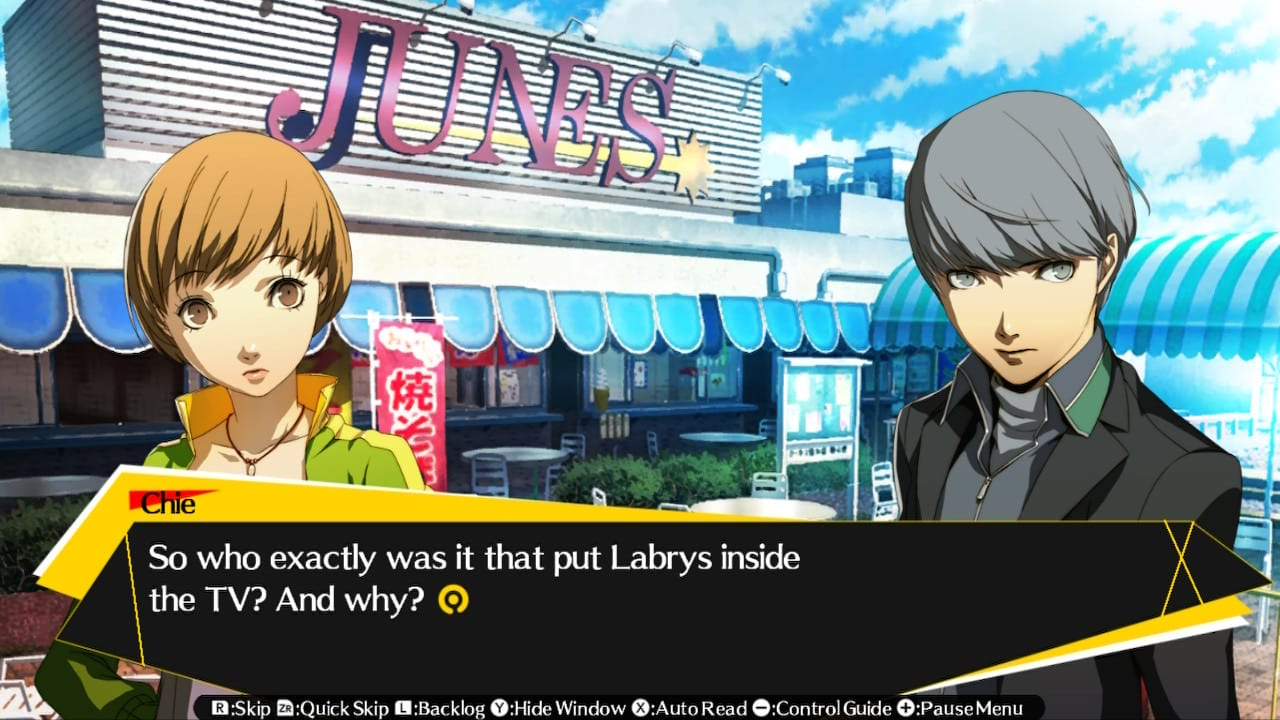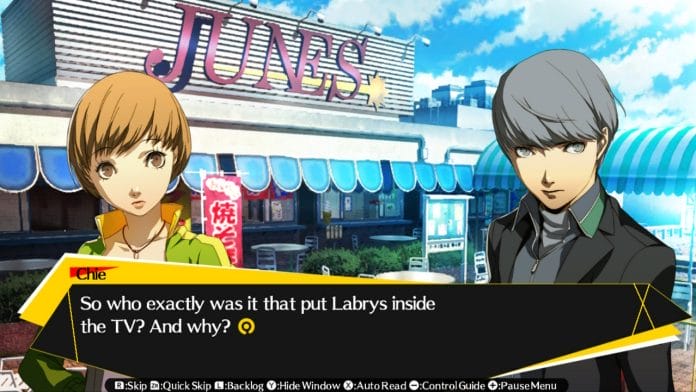 In terms of content, Persona 4 Arena Ultimax on Nintendo Switch includes almost everything the PS4 version has right now. The chibi character lobby system is absent on Switch. You can create or search for rooms and join others though. After confirming the Nintendo Switch version will not get rollback netcode, this is a disappointing omission. I know many people didn't care for this lobby system and just wanted to get into games quickly, but I always liked how these look with the character models walking around.
Barring that, Persona 4 Arena Ultimax on Nintendo Switch has all the DLC included which means the original Persona 4 Arena story mode, Adachi DLC story mode, characters, music, navigator voices, glasses, colors, and more. All of this is available from the start barring some story content that will unlock as you play through the story mode. All characters including shadow versions are included here and this is an amazing value package for the asking price of $29.99.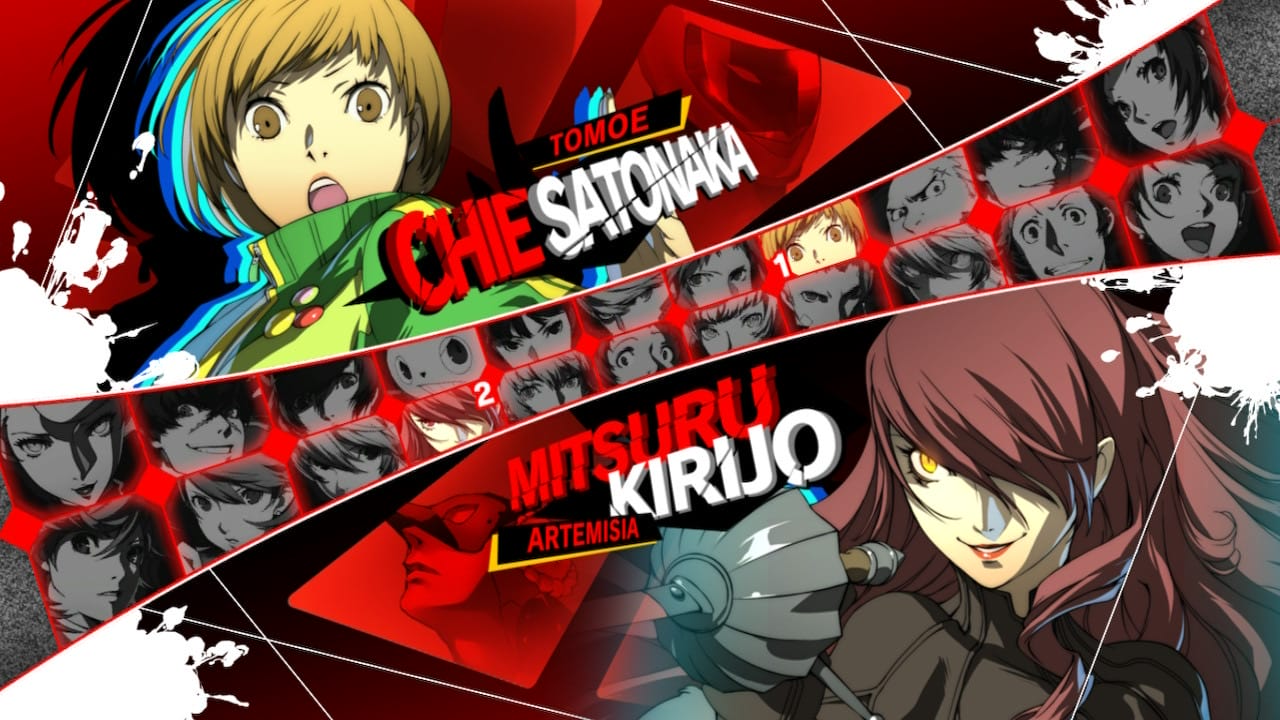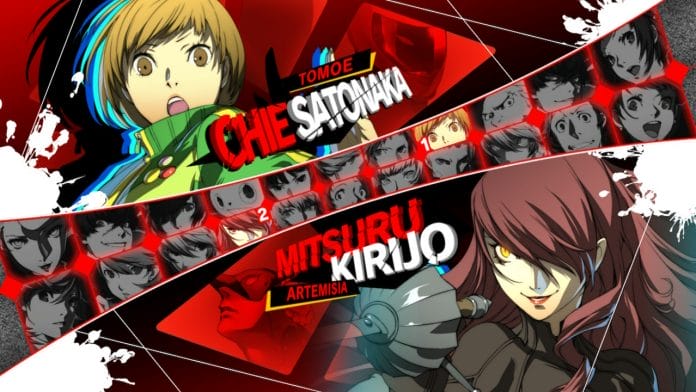 If you already played Persona 4 Arena Ultimax on PS3 or Xbox 360, this version is based on the new arcade version that was never released outside Japan until this enhanced version of Persona 4 Arena Ultimax. It features gameplay and balance changes to the fighting, Golden Arena Mode, and more. Persona 4 Arena Ultimax also features dual audio right from the get go.
Visually, Persona 4 Arena Ultimax on Nintendo Switch looks great in handheld mode. I've played a good amount of it on my Nintendo Switch OLED model and it looks excellent. When going docked, the softer image is more noticeable compared to the PS4 version. Some of the UI elements also look a bit too soft. I wish the interface was more crisp when playing docked. Performance has been good for me so far as well. The visual novel-style story mode definitely feels right at home on Nintendo Switch when played handheld.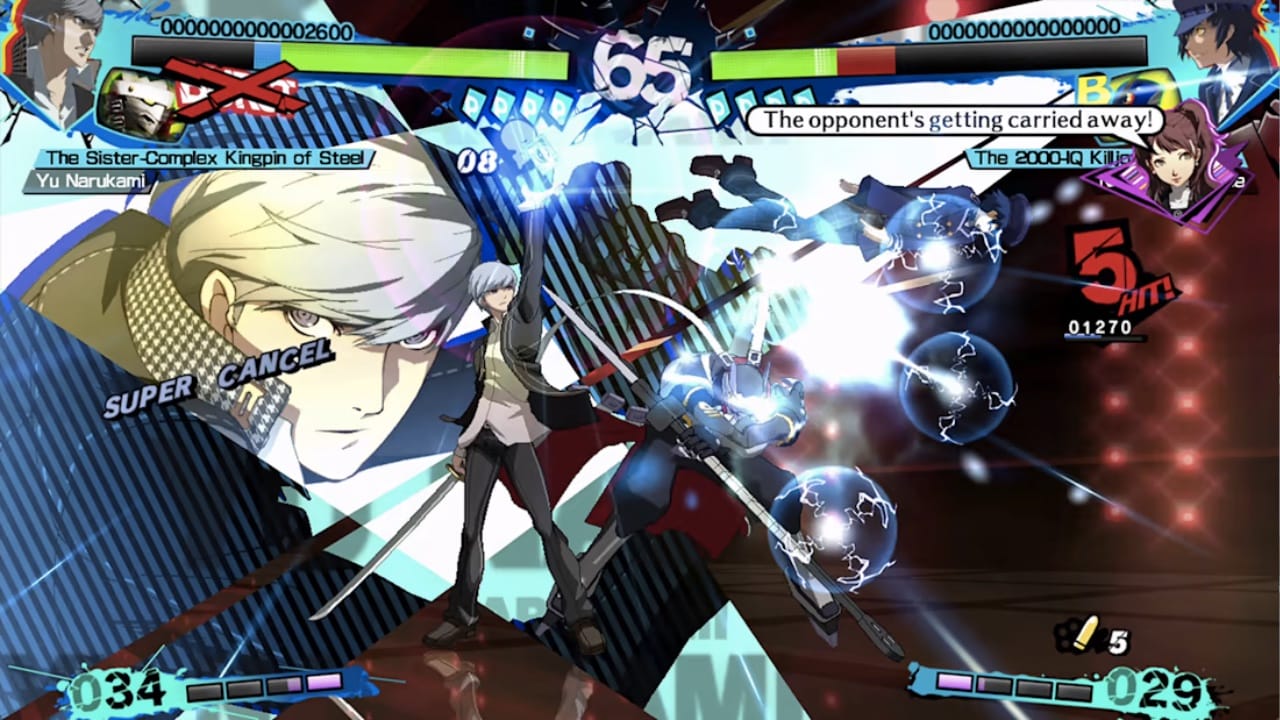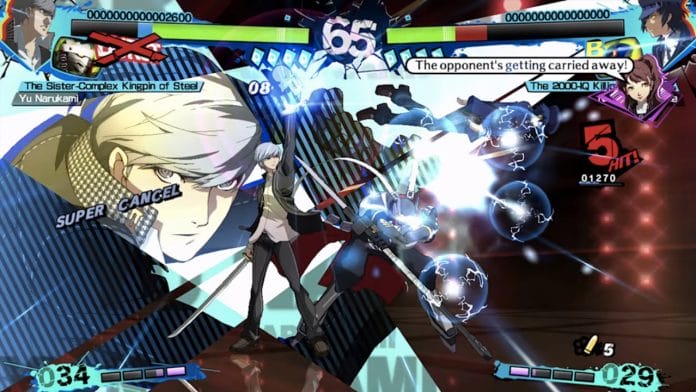 Considering rollback netcode isn't coming to Nintendo Switch, I wanted to test out the online stability in its current state for this review. Over the last few days, I've managed to get about 10 games in with friends abroad. Persona 4 Arena Ultimax has some syncing issues if you skip the intro just like BlazBlue Cross Tag Battle did on Nintendo Switch. Barring that, the online held up as I expected in my testing both wired and wireless on Nintendo Switch. I did have two instances of the game disconnecting during the intros if a player tried to skip them.
While rollback netcode isn't coming to Nintendo Switch, I hope Arc System Works and Atlus can fix the few network issues present. Persona 4 Arena Ultimax feels great to play handheld. It is noticeably softer than the PS4 version when played docked though. If you were considering Persona 4 Arena Ultimax on Nintendo Switch to play offline on the go, it is one of the best fighters available on Switch. 
Switch port review: This review focusses on the Nintendo Switch version and port quality of a game that was either previously released on other platforms or one that simultaneously launched on Nintendo Switch and other platforms.