Sakuna: Of Rice and Ruin from Edelweiss was announced for a localisation by Xseed Games a few years ago. The action RPG farming simulation hybrid developed by a two-person team has been looking better with each showing and it finally has arrived worldwide on PS4, Nintendo Switch, and PC via Steam. While there's no shortage of side-scrolling or farming games across platforms now, Edelweiss' Sakuna: Of Rice and Ruin blends multiple gameplay styles together for a unique experience and it is essential for Nintendo Switch owners.
Sakuna is a spoiled princess living in the lofty realm among gods and spirits. One day, humans end up in the lofty realm and an unfortunate accident involving rice leads to Sakuna being banished to the Isle of Demons with the humans. This is where Sakuna: Of Rice and Ruin begins. As Sakuna, you grow through harvesting rice, fighting demons, and helping your new companions in your new life. While the initial flow of the actual story is a bit slow (just like the farming), Sakuna: Of Rice and Ruin has a lovely payoff that is worth the time and effort.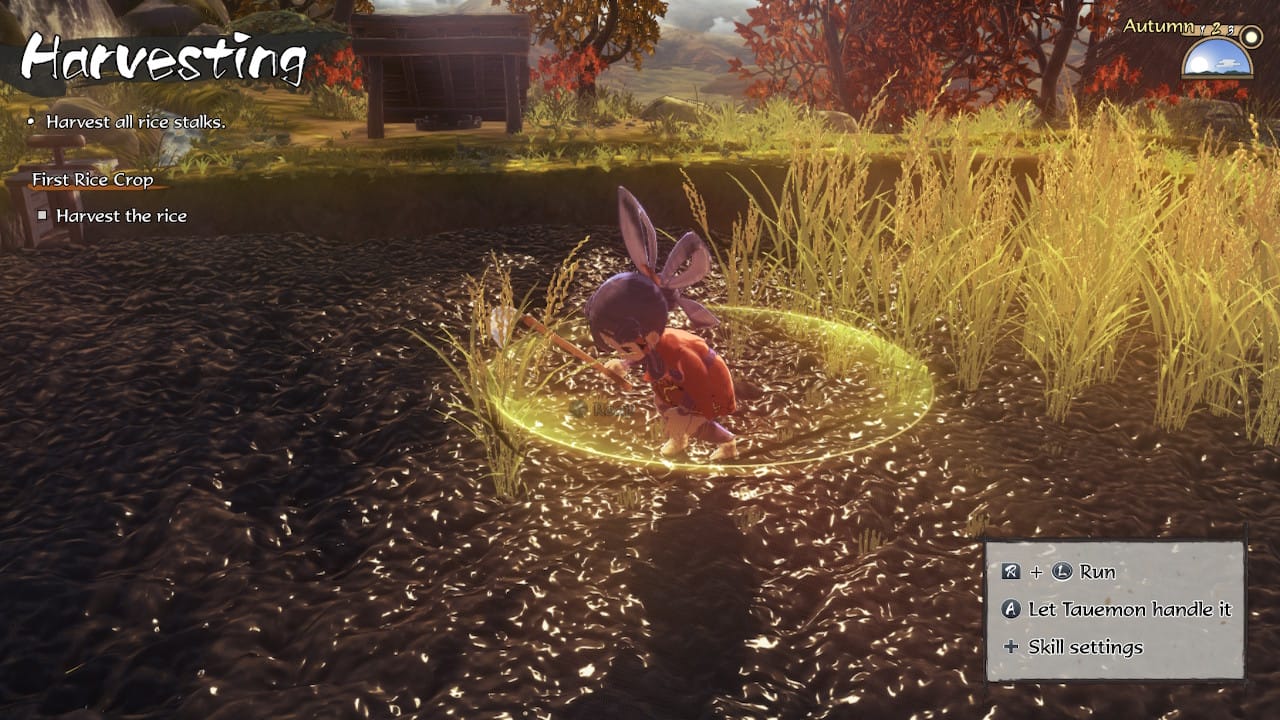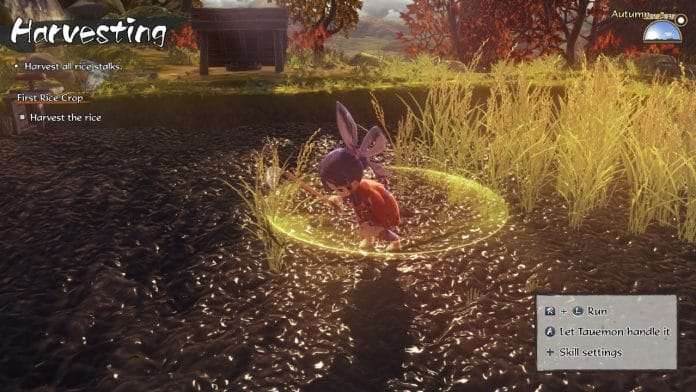 Gameplay here is split up into a few different things that all work together to become greater than the sum of the parts. The rice farming portion of Sakuna: Of Rice and Ruin makes you cultivate and harvest rice with detailed gameplay mechanics. This helps you out in combat because the rice influences Sakuna's stats and helps you eat better before setting out to explore. The combat and exploration portions let you slay enemies and gather materials. Drops from enemies and materials help you with fertilizers and get better equipment.
Combat in Sakuna: Of Rice and Ruin takes place in a side-scrolling manner as you explore and try and navigate the various new areas you unlock near the farm. Each area has its own missions you need to complete to raise your own exploration rank and unlock more areas. These areas are full of enemies, mining nodes, gathering spots, bosses, and more. The team did a fantastic job at making these locations feel varied and make traversal interesting. Sakuna has a light and heavy attack in addition to special skills unlocked over time. Sakuna's divine raiment which is a scarf, also helps with grappling and pulling enemies while also serving as a boon for traversal. Combat is very responsive and it feels excellent to pull off lengthy combos and air moves thanks to the divine raiment.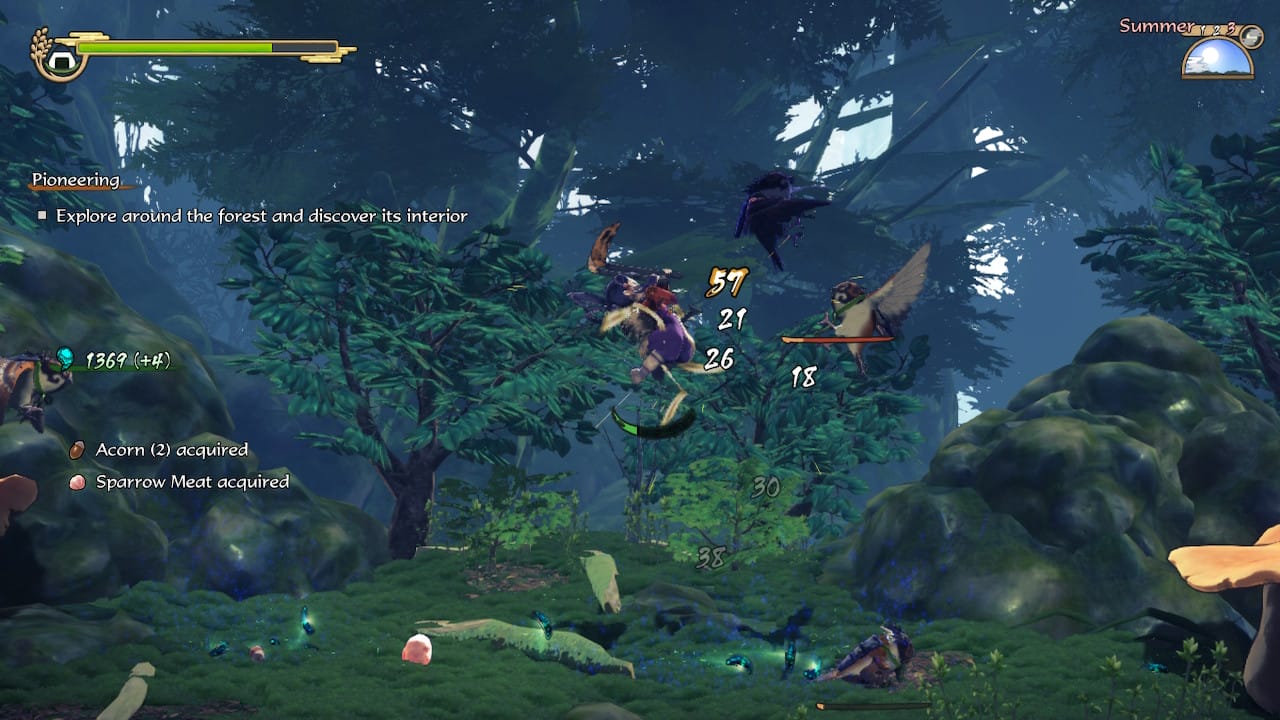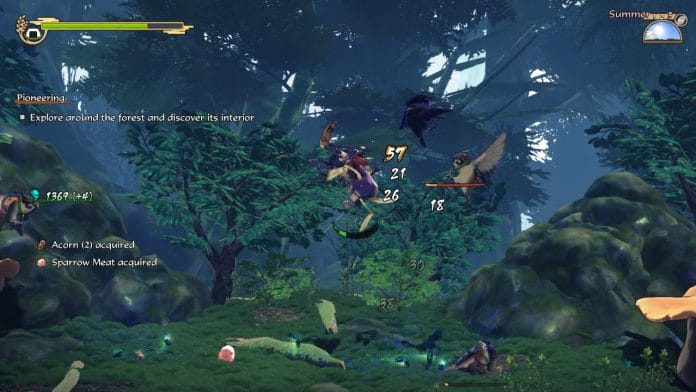 Outside of combat and exploration, as Sakuna, you can freely move around your farm in 3D and interact with NPCs, plant rice, upgrade or craft equipment, and more. The farm is where you initially plant rice, wait for it to grow, harvest it, let it dry, polish, and more. The way you treat the rice also affects how Sakuna grows in-game. Initially, the game didn't explain a lot of things well but I figured things out after the second harvest and then got into a good routine of managing combat and farming sections in Sakuna: Of Rice and Ruin.
Visually, Sakuna: Of Rice and Ruin is a gorgeous game that sometimes pushes above its weight on Nintendo Switch. The side-scrolling portions target 60fps on Nintendo Switch but it isn't locked. It doesn't feel bad to play like Hyrule Warriors: Age of Calamity thankfully. I'm very impressed by how detailed the designs in Sakuna: Of Rice and Ruin are and how much effort has been put into the rice farming parts. Environments are mostly well designed but some locations look a bit bland. The art style is a love letter to Japanese mythology and this is complemented well by a gorgeous interface.
One of the most surprising aspects of Sakuna: Of Rice and Ruin is how it has dual audio with quite a bit of voice acting. The voice acting in both languages is great. I've been playing it on different platforms in English and Japanese over the last few weeks. The English localisation as well is very well done. Given the Japanese mythology focus for the game, I was a bit concerned about the music but the score is memorable and varied enough across different parts of the game.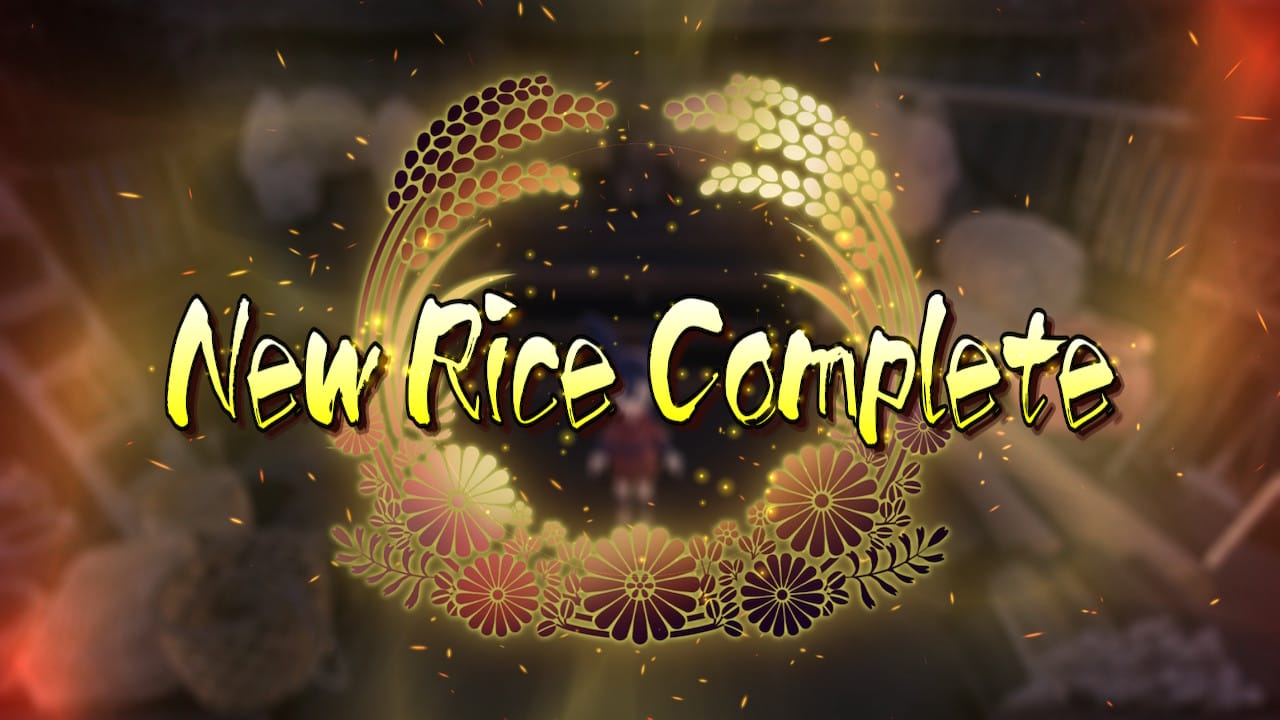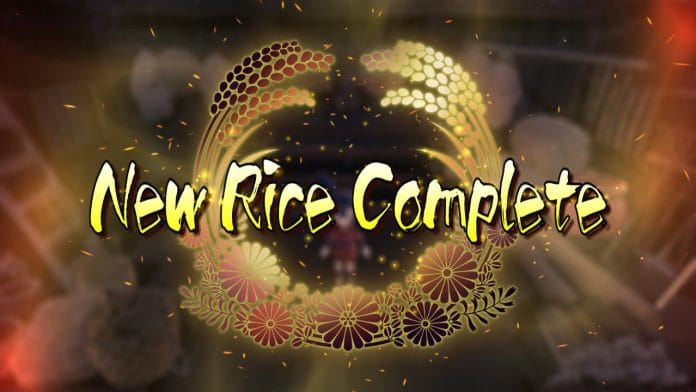 Barring some technical issues on Nintendo Switch, the rice part of Sakuna: Of Rice and Ruin might not be for everyone. If you come into this expecting farming similar to other simulation games like Story of Seasons: Friends of Mineral Town, you will be disappointed. Edelweiss has gone all the way here and you will definitely learn a lot about growing rice in Sakuna: Of Rice and Ruin. The process might seem tedious to players only coming into Sakuna: Of Rice and Ruin because of the combat videos. Both aspects worked perfectly for me though but I wish the game had a better tutorial for some early moments rather than relying on players using trial and error.
Overall, Sakuna: Of Rice and Ruin is easily one of the best games you can play on Nintendo Switch this year. While the rice farming aspect might be a turn off for some and feel like a chore, I loved it as a breather in between combat sections. With multiple delays across the years, the wait for Sakuna: Of Rice and Ruin has been more than worth it.