When SD Gundam Battle Alliance from Bandai Namco Entertainment was announced, I was very surprised because it was getting a worldwide simultaneous release on all consoles and PC. Recent Gundam games of note have either been region-locked or exclusive to a single platform. This was a big step forward, and as someone who got into both Super Robot Wars and the SD Gundam games through PS Vita imports years ago, this was also a perfect chance for me to try out an SD Gundam action RPG on more than one platform for review. For my SD Gundam Battle Alliance Switch review, I will be covering my thoughts on the game, the Switch port, and some comparisons with the PC version I bought to play on Steam Deck.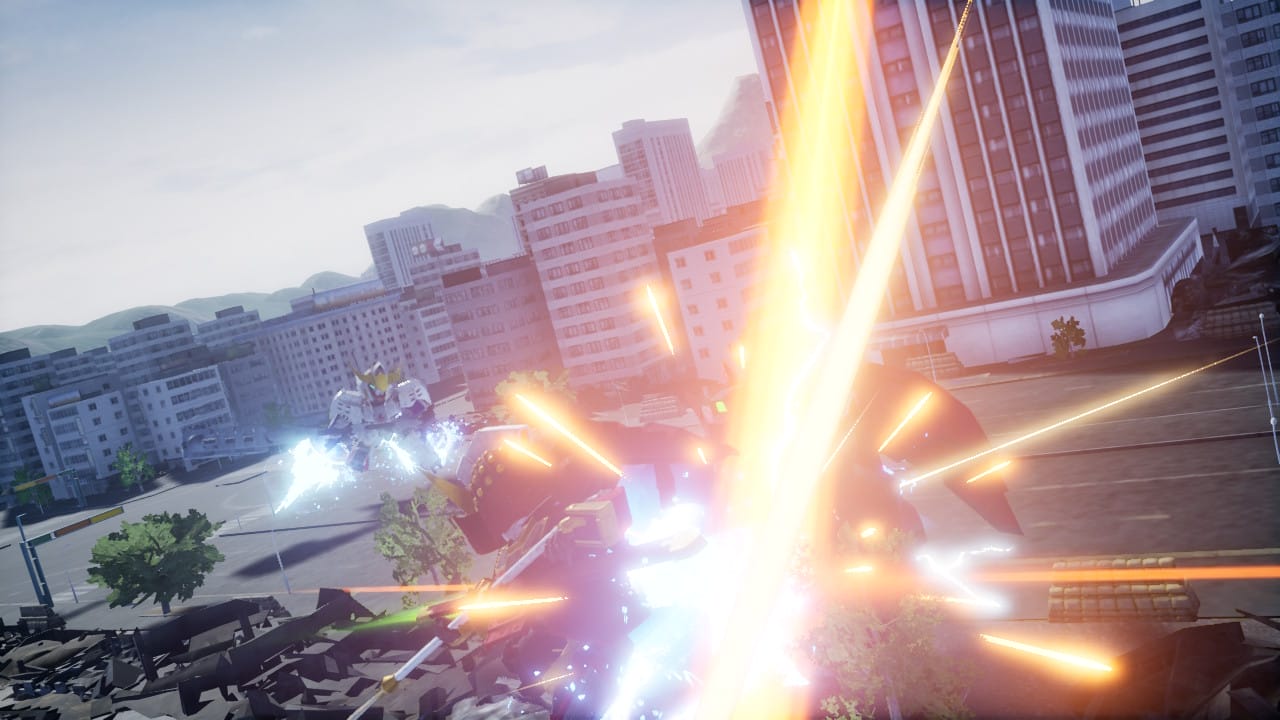 If you aren't familiar with SD Gundam in general or even Gundam in general, SD Gundam Battle Alliance is an action RPG featuring chibi (super deformed) versions of Mobile Suits across the history of the Gundam series. If you're new to Gundam, this will serve as a good albeit slightly confusing entry point for some. I actually got into Gundam through the PS Vita games, and ended up watching the movies and slowly trying to catch up the the anime since. What surprised me the most about SD Gundam Battle Alliance, is in how interesting the combat and parts of the structure are.
Each Mobile Suit has a role. These are Infighter, All-Rounder, and Sharpshooter. The three have their own strengths and weaknesses ranging from great melee with bad ranged to the opposite and the All-Rounder being a safe pick in most situations. Missions are split up into a few types that can retread on the older levels with changes to the enemies or rewards. What surprised me about the combat is how specific fighting game mechanics have been brought in during combos and attacks. If you thought this would be a Warriors-style experience, it isn't even close to that.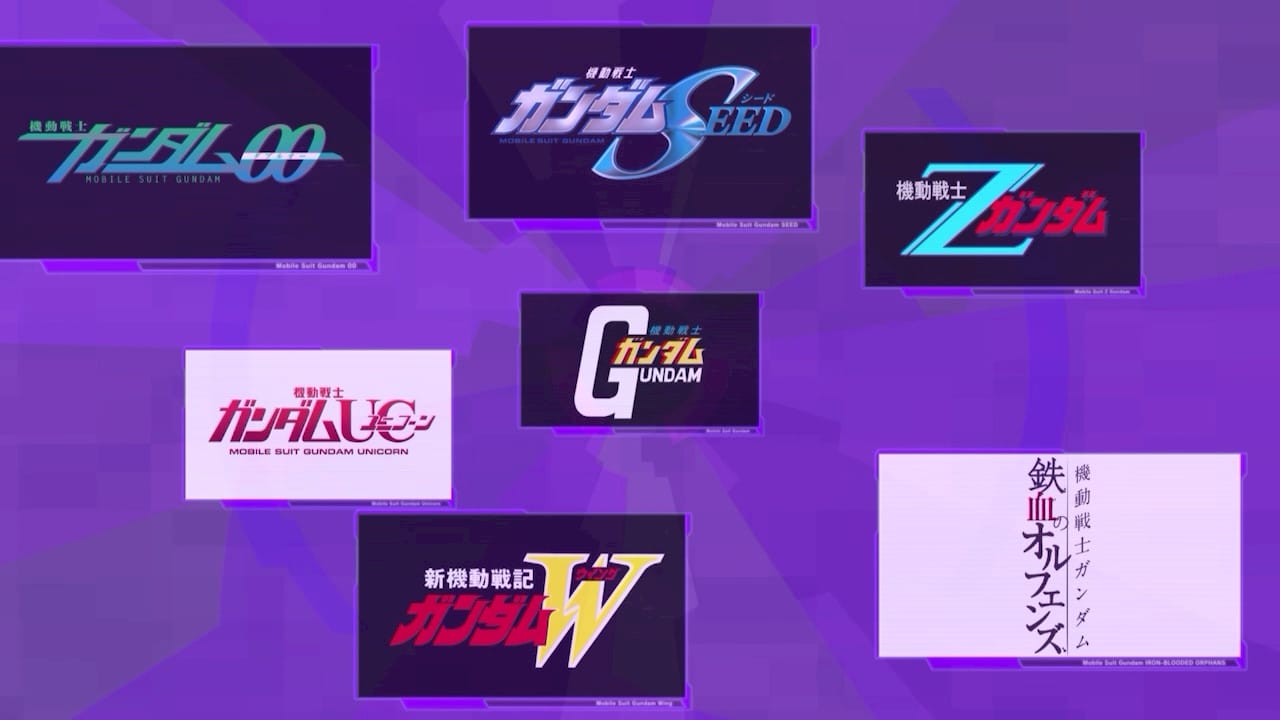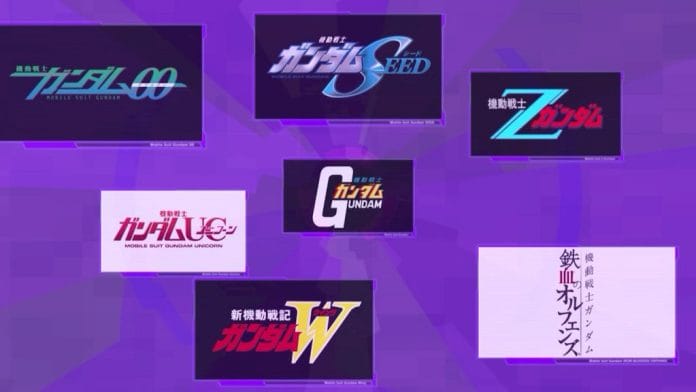 The Mobile Suits, sub-weapons, skills, upgrades, and allies all add up to bring in more strategy with planning and loadouts for missions. The tutorial here is very good at introducing the basics, but I'd recommend doing the early missions with any new Mobile Suit you unlock through blueprints or DLC to get the hang of any new abilities and mechanics before you invest your currency to upgrade them. This is another area where SD Gundam Battle Alliance feels a little geared towards grinding or replayability. Don't expect to keep swapping to new Mobile Suits and breezing through the story. You need to upgrade to stand a chance in later levels, and upgrading isn't cheap. This might push you to focusing on a few for the entirety of the story.
We haven't had a new Earth Defense Force game in the West since World Brothers, and as of now, SD Gundam Battle Alliance is satiating that itch for me quite a bit. If you still aren't convinced whether this is for you or not, I'd definitely recommend trying the free demo on consoles to see how you feel online and offline alongside seeing how it runs on your platform of choice.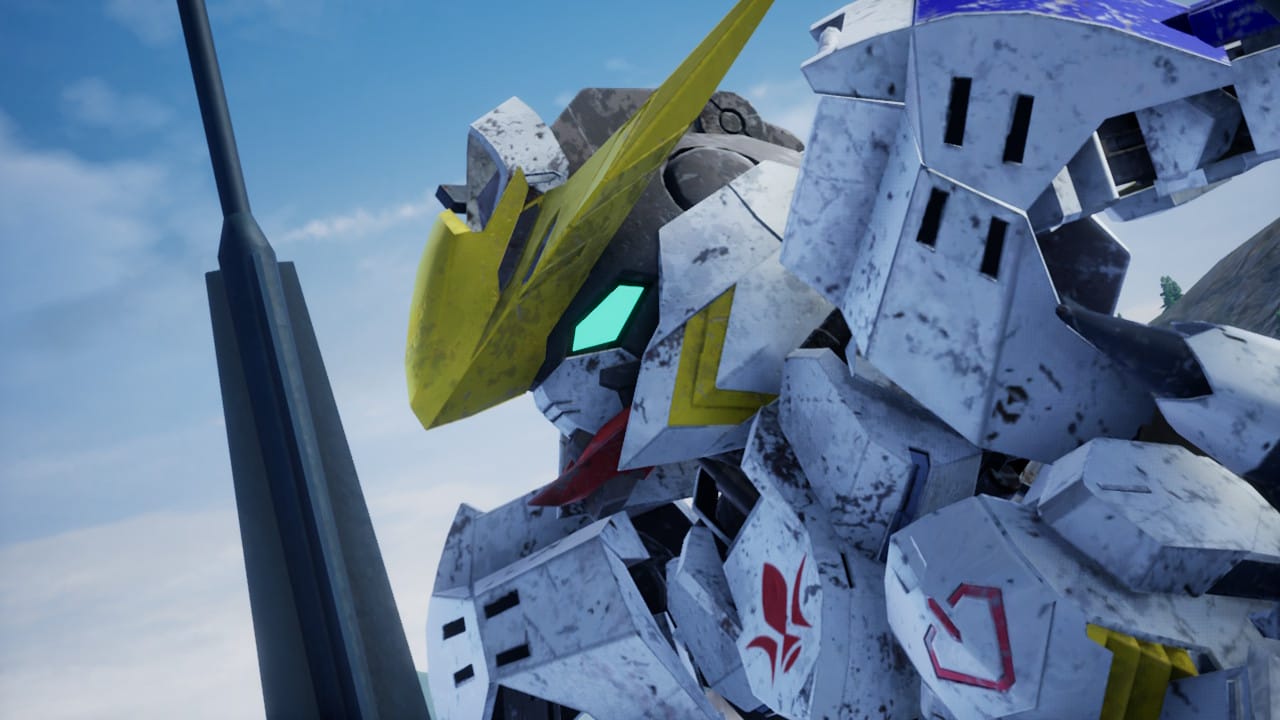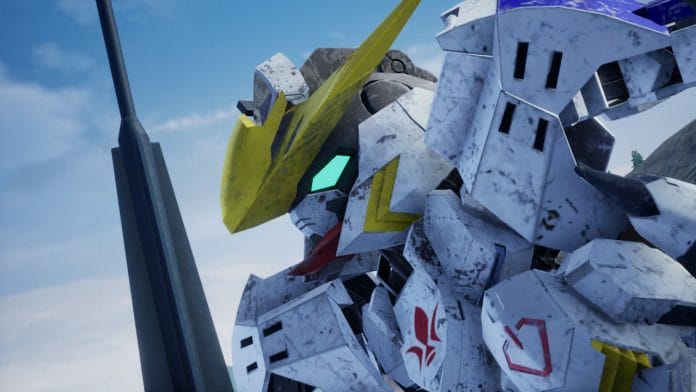 SD Gundam Battle Alliance Switch features
While there is a noticeable downgrade on Switch compared to the game on Xbox Series X where I've also been playing it on the console side, the developers have added a local wireless mode that is only in the Switch version. This is worth highlighting because the game doesn't have splitscreen local play at all on any platform. Barring that, the Nintendo Switch version also has well-implemented HD Rumble during gameplay.
Visually, SD Gundam Battle Alliance can be a mixed bag on Switch. The 2D elements and interface are all high resolution, but the gameplay seems to adapt resolution to some degree on the fly to maintain a 30fps target. The game itself looks really good and Artdink have done a lovely job of recreating all these Mobile Suits and characters from across the history of the franchise. The particle effects and environments are also better than I expected despite the latter being a bit too simplistic in parts. Performance is also good, but if you do care about 60fps above all in action game, get this on PC, PS5, or Xbox Series X where I've tested out the full game and in the case of PS5, the demo.
SD Gundam Battle Alliance has Japanese voice acting only as expected, and the music is very good across the songs from prior entries and the new ones for this game. The only area of the music that is disappointing on Switch, is in the lack of custom music support like some other platforms. This wouldn't be a problem if the Premium Sound and Data Pack DLC was sold in the West, but as of now, it is only available in Asia and Japan.
SD Gundam Battle Alliance Switch vs Steam Deck
Considering I play a lot on both my Switch and Steam Deck, I wasn't going to pass up a chance to compare the game on both systems. While I've had the Switch version for review for about a week now, I pre-ordered the PC version so had it from launch day only. On Steam Deck, I've capped the screen to 40hz to play it with the best possible visuals at that frame rate, and it feels great. The Switch version, while not as good looking, is a much better conversion than I expected given how Pac-Man World Re-Pac and Klonoa run on Switch as recent multi-platform releases from the publisher. If you have a Switch and Steam Deck, I'd recommend going where you have friends to play with for SD Gundam Battle Alliance. Both versions are great experiences out of the box with almost no tweaking needed barring some in-game camera options.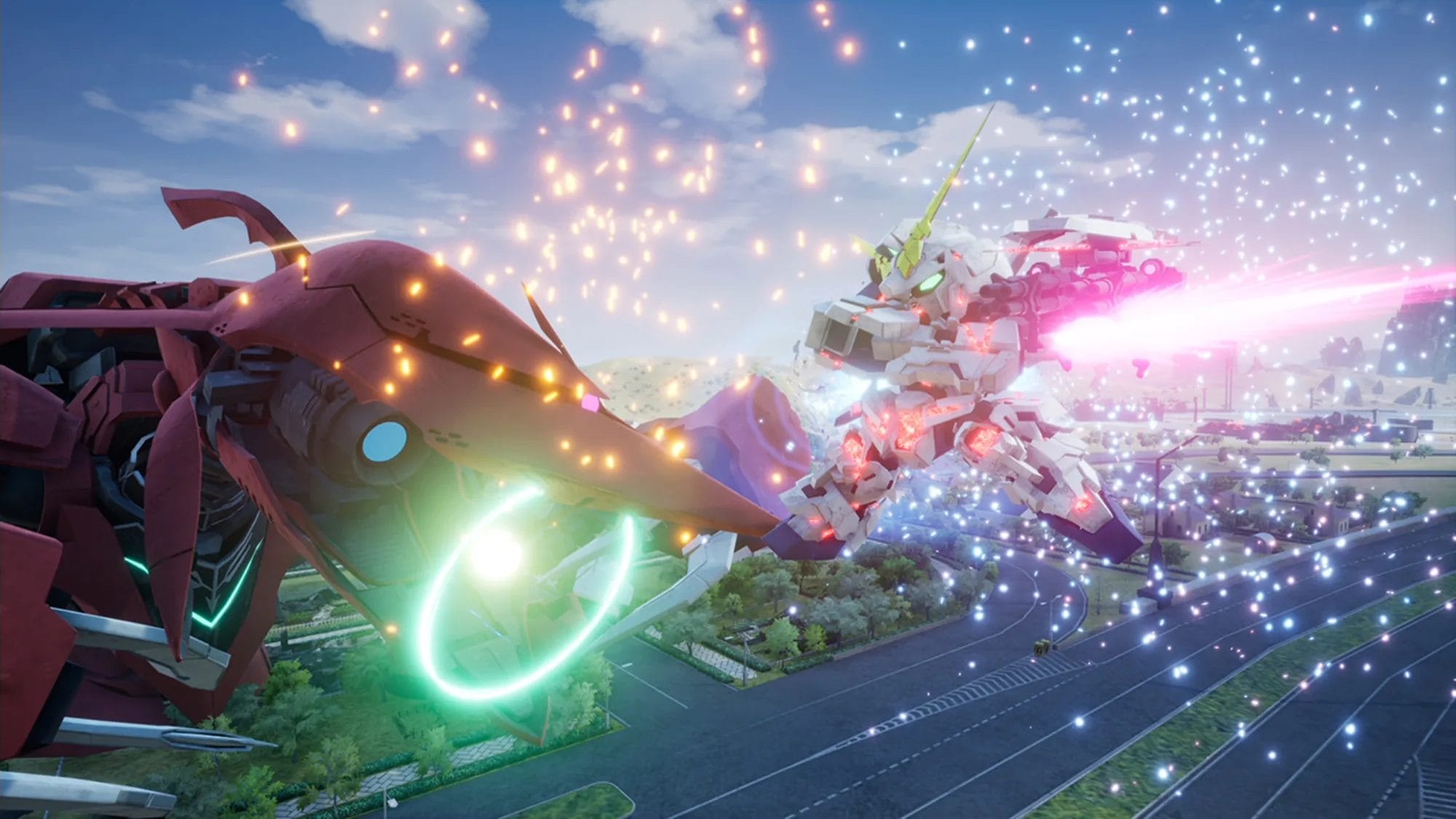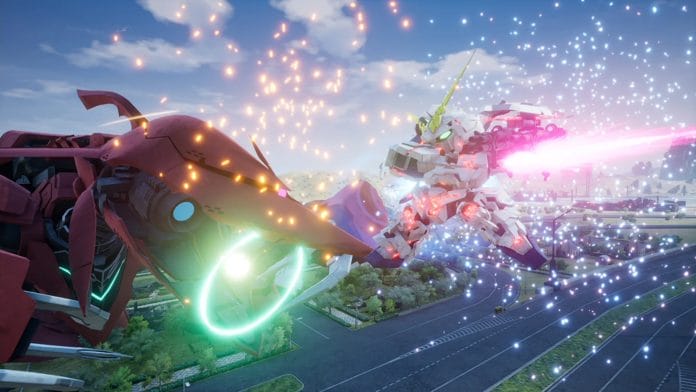 In its current state, I have a few problems with SD Gundam Battle Alliance. If you aren't up for an experience that can get repetitive solo, this isn't for you. I've been treating it as a great podcast game over the last week on Switch, but it does have some balancing issues later on if you play alone. Playing with friends drastically makes things better, but I hope Artdink can work on making it a better solo experience. I also am not a fan of how you can't pause if you're playing solo. I understand that not being possible while online, but this is an annoying omission for solo players.
Hopefully future patches can work on these issues, but the one hope I have for all platforms is for Bandai Namco Entertainment to release the Premium Sound and Data Pack in the West for platforms that don't support custom music.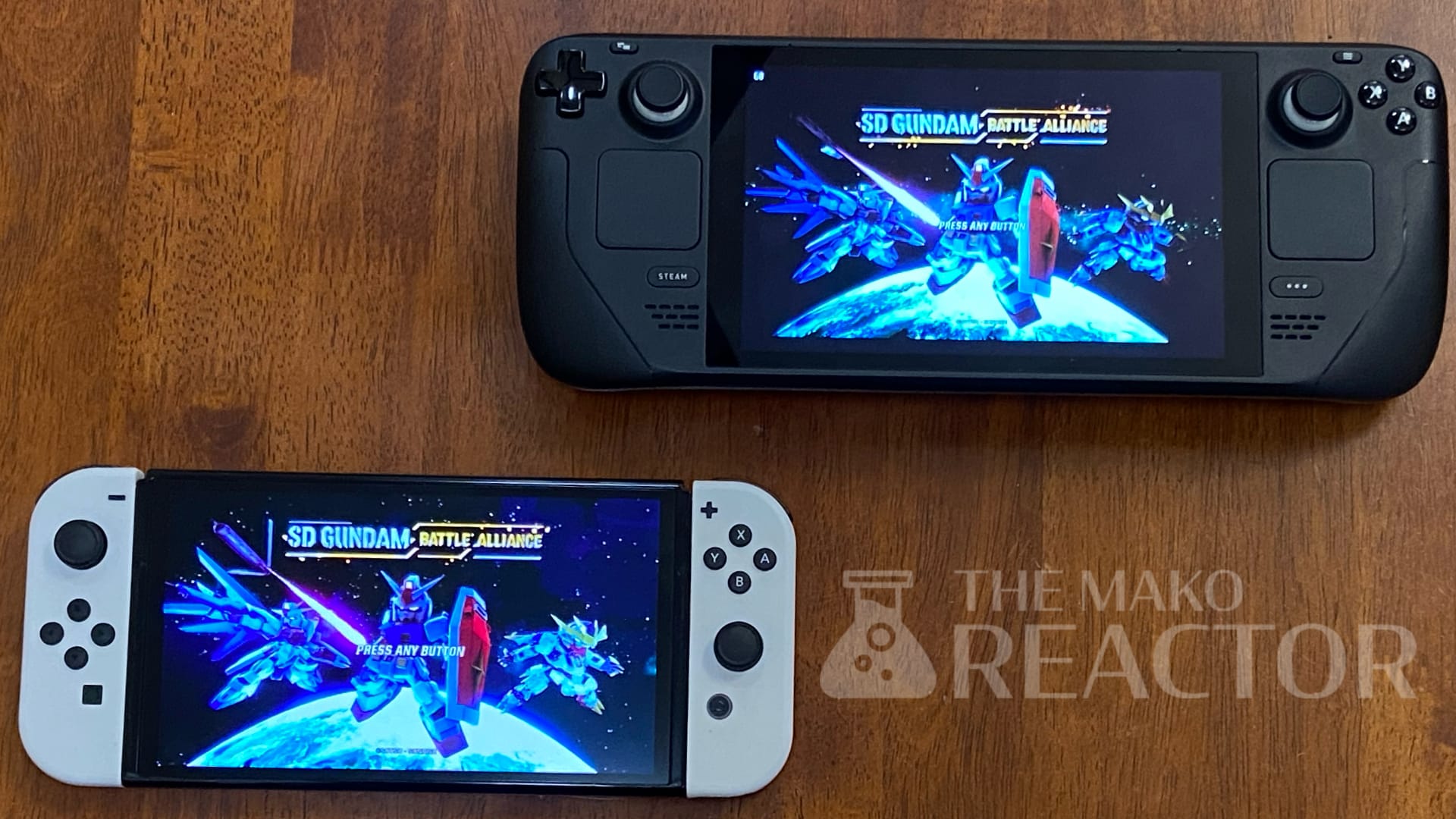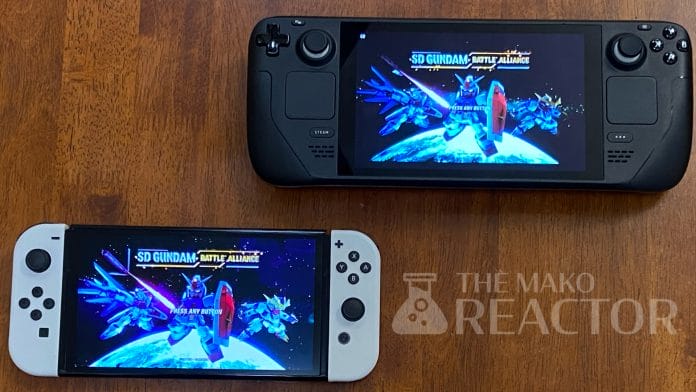 Hopefully my SD Gundam Battle Alliance Switch review helped you decide if it was worth investing into the newest SD Gundam game on Nintendo's hybrid system. When the official website revealed the technical specifications of the game on Switch, I wasn't sure I should get it here, but the demo sold me on it being a great pick up and play game for playing on the go. While the game itself could use better balancing for solo play, it is an absolute joy to play with friends, and I can't wait to see what is added with future patches and season pass DLC.