Last week at E3 2019, Nintendo showcased Collection of Mana from Square Enix which finally released on the eShop for Nintendo Switch. This is a collection of 3 Mana games including Trials of Mana which never saw an English release until this collection. Square Enix also announced a full remake of Trials of Mana. Read about that here. Collection of Mana is available digitally right now but it is getting a limited physical release (likely a single print run) on Nintendo Switch going by listings on Amazon.co.uk and Game UK. It includes a reversible cover. Watch the trailer for it below:
If you're interested in the physical release, it releases physically on August 28, 2019. Check out the physical edition details below: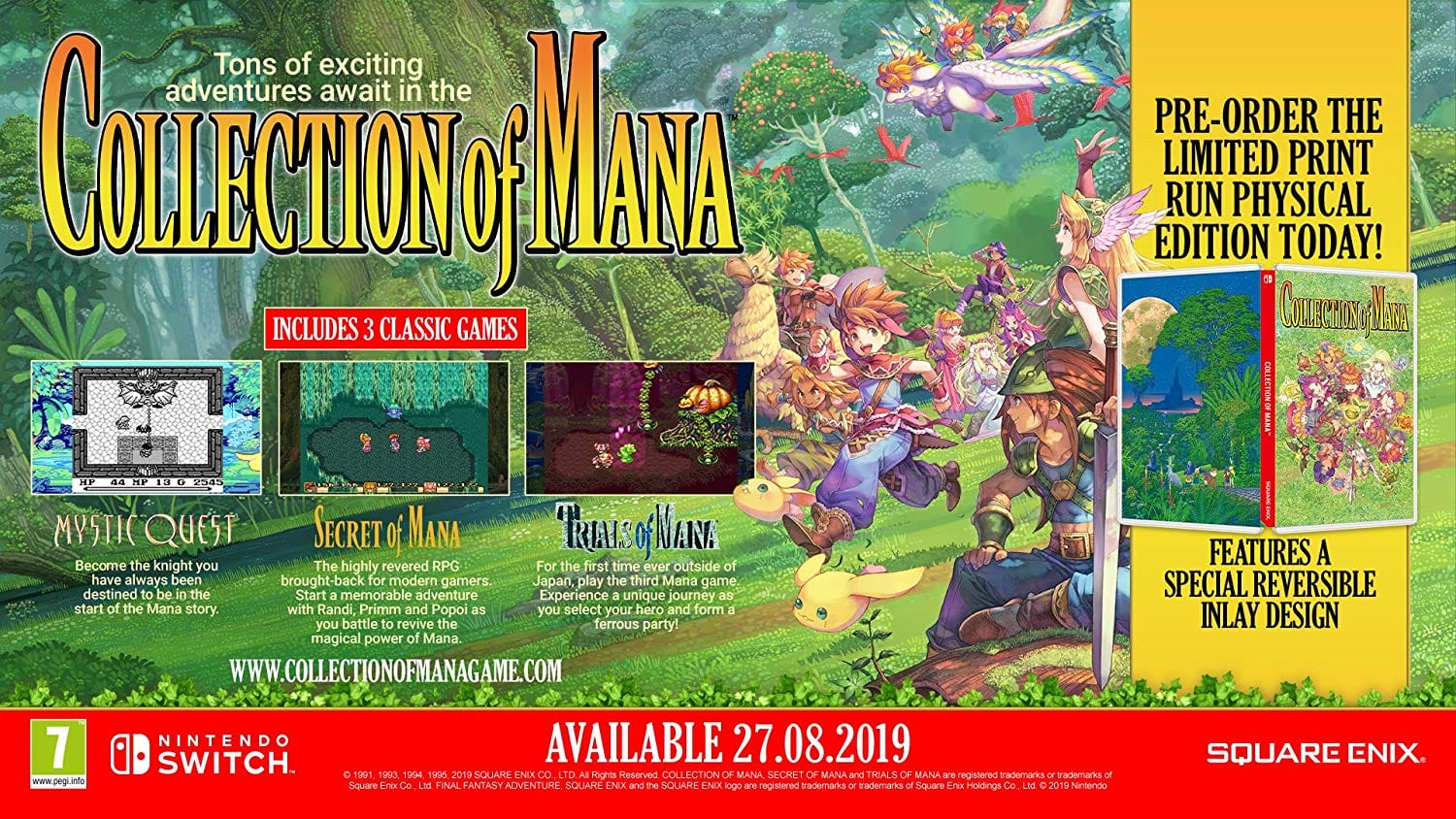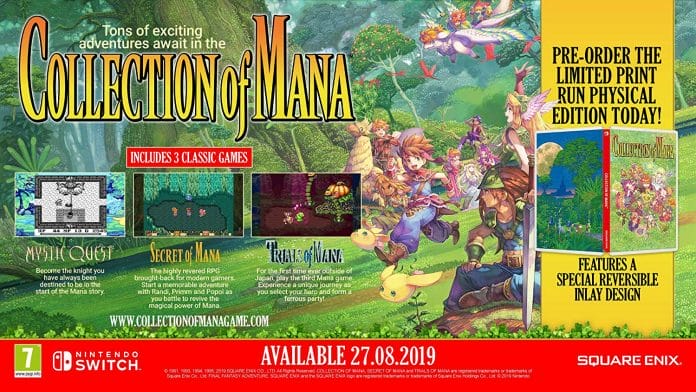 Collection of Mana is now available digitally on Nintendo Switch for £34.99 or $39.99 depending on your eShop region. The physical release is priced the same. Given Square Enix's past Switch retail releases like Lost Sphear and both Final Fantasy release were officially released here, it is possible this one sees an India release as well. I have asked e-xpress Interactive about an India release and will update this story when they give me an update. Expect a review of the collection this week.