Danganronpa 1,2, and V3 are coming to Nintendo Switch alongside a new game Danganronpa S: Ultimate Summer Camp later this year. The four games in one bundle is titled Danganronpa Decadence as revealed in the Nintendo Direct. This will be the first time Danganronpa is on a Nintendo platform and the games seem based on the mobile versions going by the Anniversary Edition branding on the eShop. Watch the Danganronpa Nintendo Switch trailer below:
Danganronpa Decadence Nintendo Switch physical release
The physical release will have all four games on a single card. They will be sold separately on the eShop. In Europe, Numskull Games is handling the release while Spike Chunsoft is doing it in North America.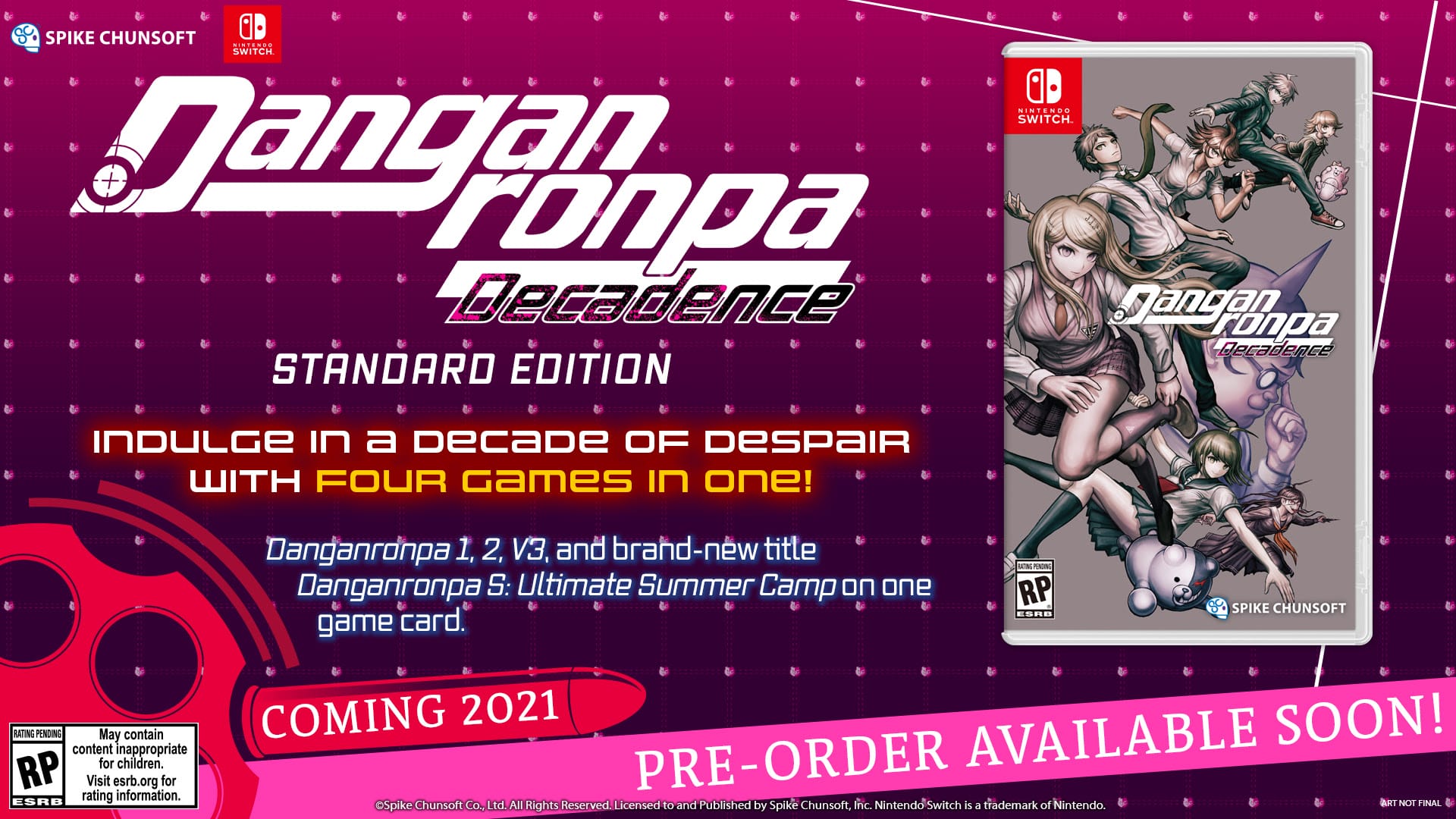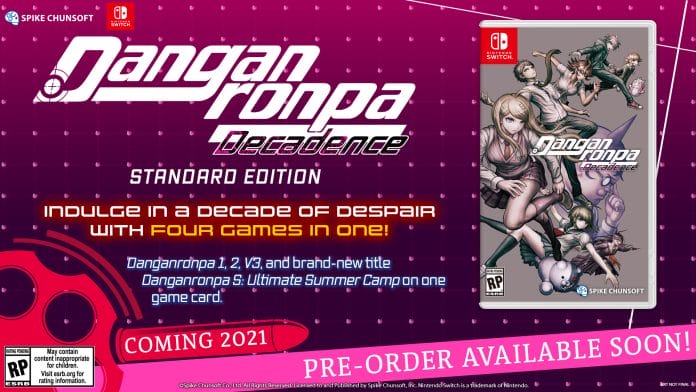 Danganronpa Decadence Nintendo Switch Collector's Edition
Danganronpa Decadence
10th anniversary poster
Remix OST with 10 tracks
Lenticular print set with 3 prints with cover art and more
Collector's outer box with metal cover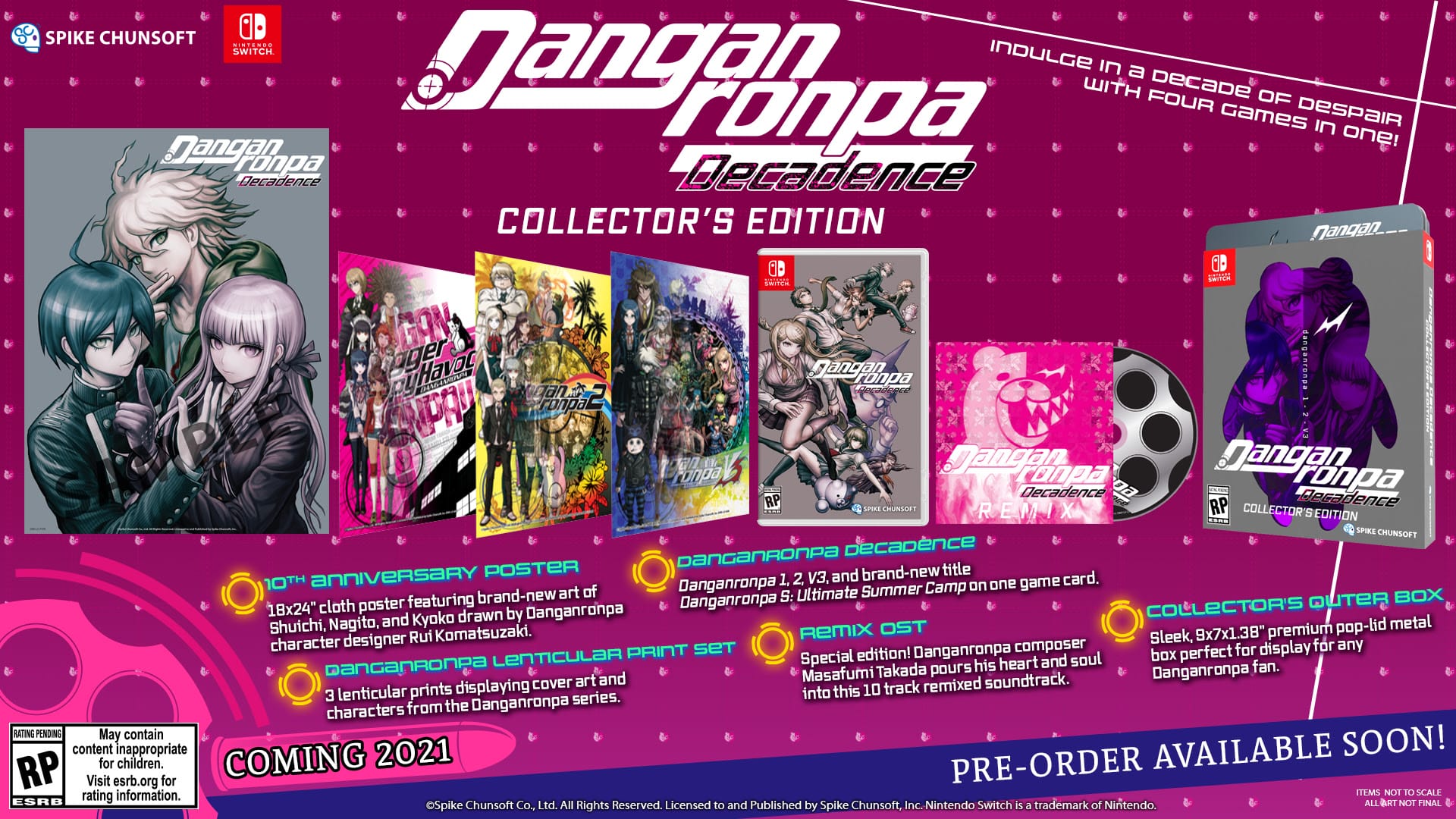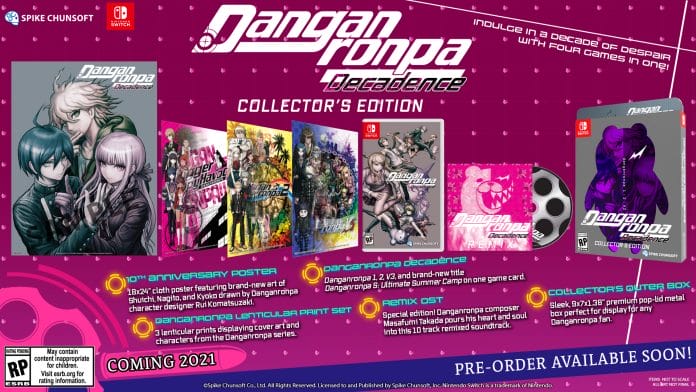 Danganronpa Decadence releases later this year on Nintendo Switch.