Disgaea 7 Vows of the Virtueless from NIS and NIS America has finally arrived in the West on PS5, PS4, Nintendo Switch, and PC via Steam following its console debut in Japan earlier this year. Disgaea 7 in a lot of ways feels like a big step in the right direction that builds on the base laid by Disgaea 6. I liked Disgaea 6, but didn't love it as much as prior games. I was hopeful for Disgaea 7, and it has delivered based on my time with it on PS5, Switch, and Steam Deck. In my Disgaea 7 Vows of the Virtueless review, I'm going to focus on the game and how it plays on Steam Deck, but also cover the Switch and PS5 versions to help you decide where you should grab the game.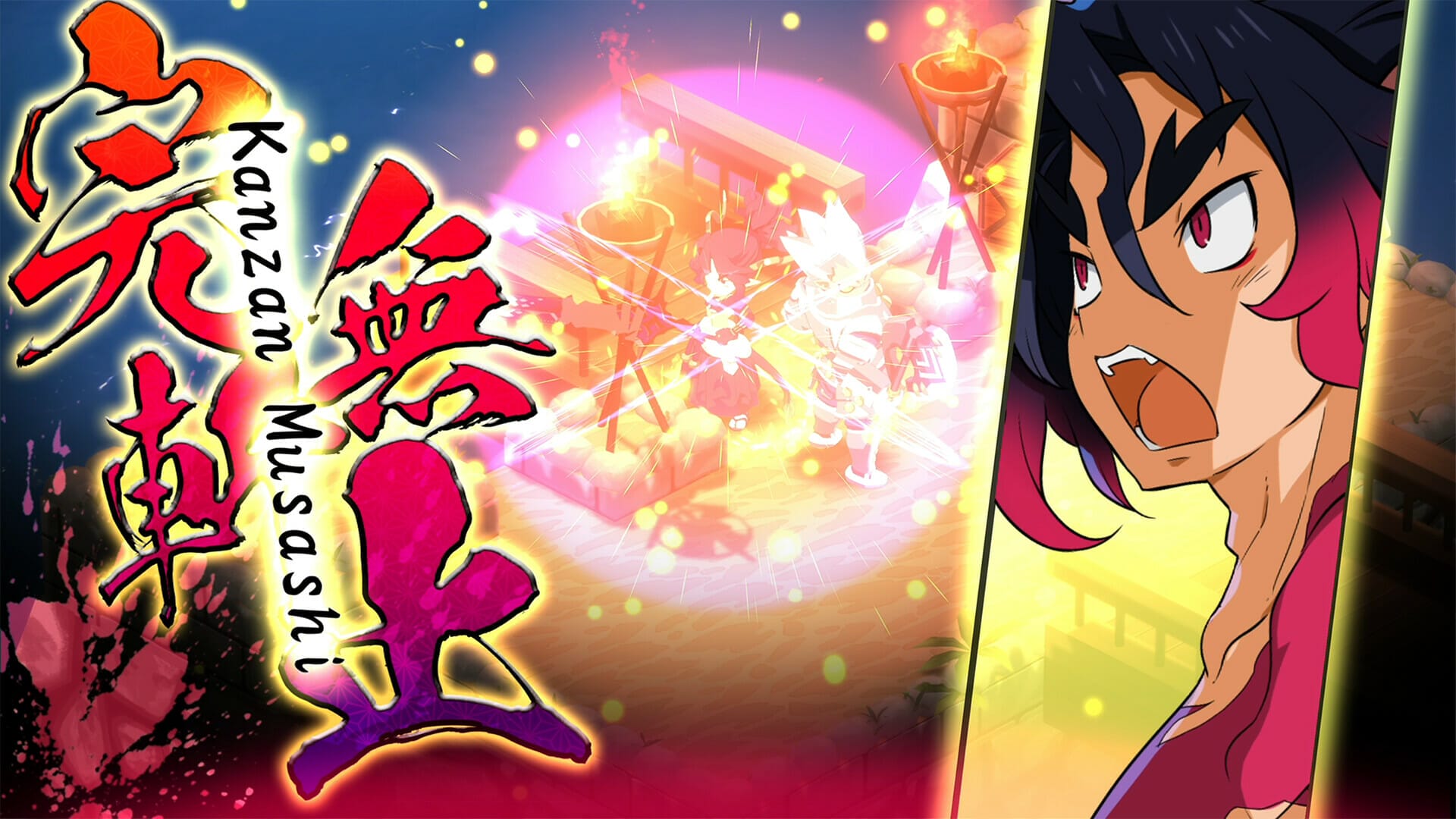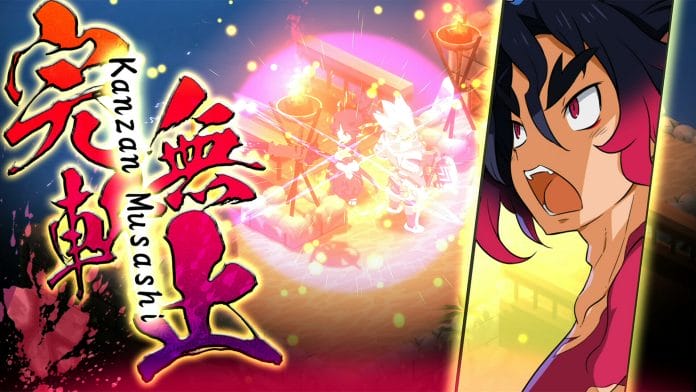 Disgaea 7 PC system requirements
The Disgaea 7 PC requirements are below:
Disgaea 7 PC minimum requirements
Requires a 64-bit processor and operating system
OS: Windows 10/11
Processor: Intel Core i3-10100
Memory: 4GB RAM
Graphics: GeForce GT 1030
DirectX: Version 11
Storage: 11GB available space
Disgaea 7 PC recommended requirements
Requires a 64-bit processor and operating system
OS: Windows 10/11
Processor: Intel Core i5-12400
Memory: 8GB RAM
Graphics: GeForce GTX 1650
DirectX: Version 11
Storage: 11GB available space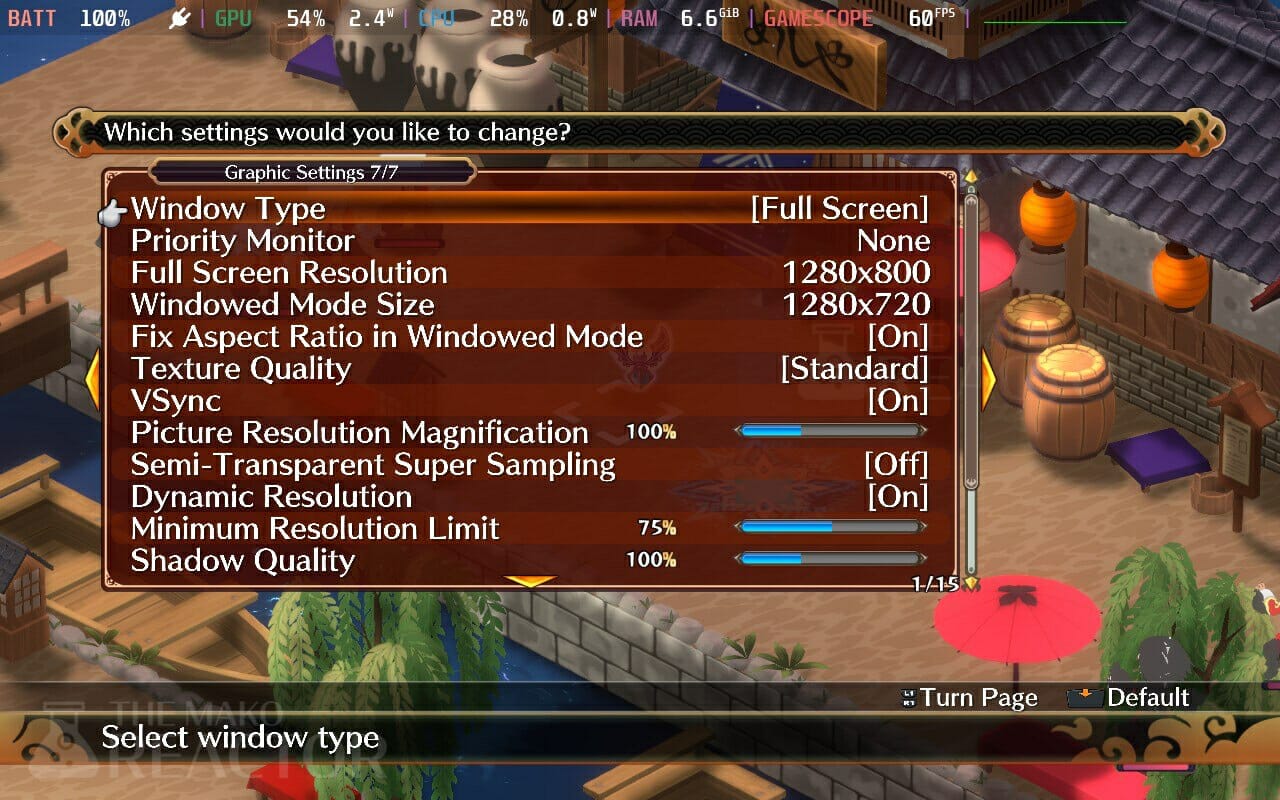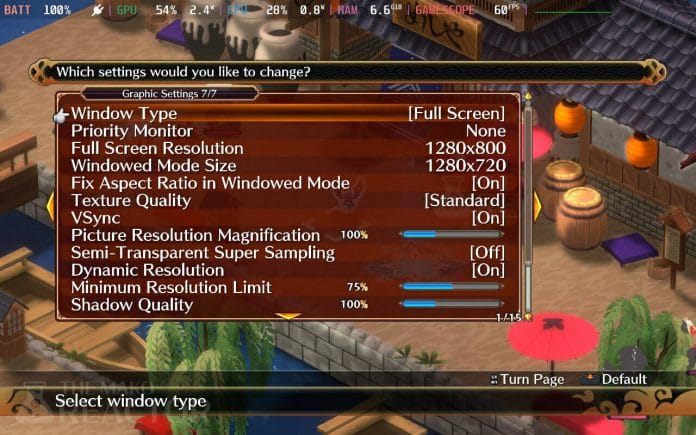 Disgaea 7 PC graphics options
When I wrote about the Disgaea 6 Complete PC port, I commented on how Disgaea 5 Complete was a bare-bones port that even cut out the online component, but Disgaea 6 Complete was one of NIS America's better PC ports. That holds true for Disgaea 7 on PC as well. In addition to window mode and resolution (4K down to 864×486 on my 16:9 monitor and 800p down to 320×200 on the Steam Deck itself at 16:10 without forcing any other higher resolution), you have the ability to fix aspect ratio for windowed mode, and adjust frame rate limit. There are caps of 30, 60, and capped to your display's frame rate.
For graphics options, you can adjust texture quality (standard to low and lowest), toggle v-sync on or off, adjust the render scale for 3D elements from 50% to 200%, enable super sampling for semi-transparent pictures, enable dynamic resolution with a minimum resolution limit, adjust shadow quality, toggle anti-aliasing (off, FXAA, TAA, FXAA+TAA), and limit the frame rate for background movement.
All the graphics options are available under tab 8/8 in the settings menu and these can be adjusted in-game at the hub or in battles at almost any time.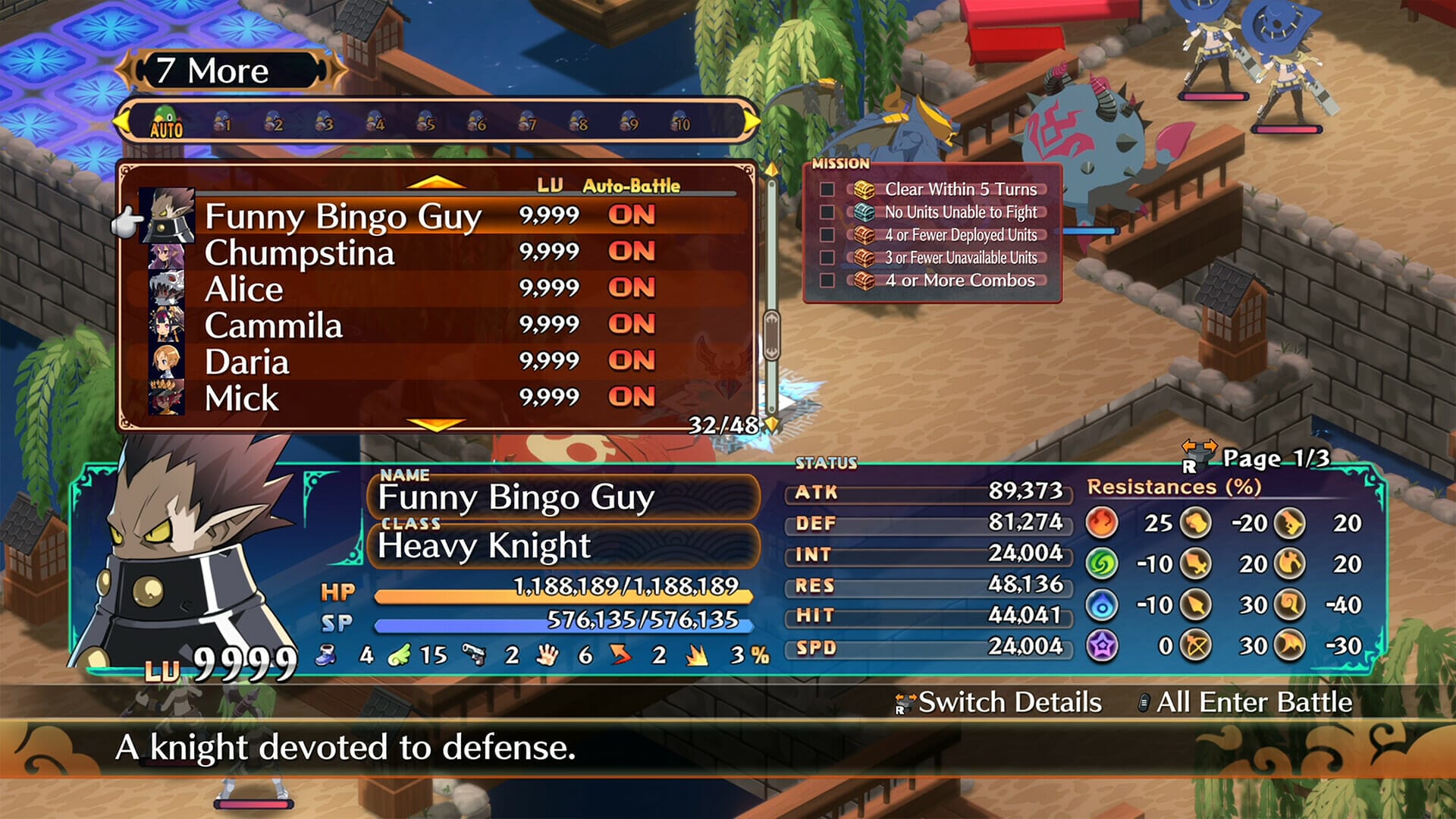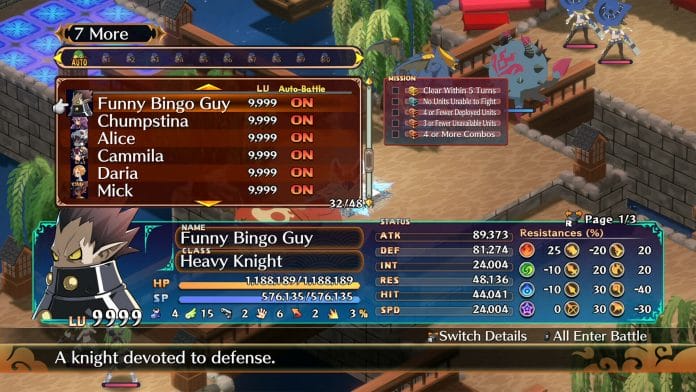 Disgaea 7 PC control options
Disgaea 7 has support for controllers (with multiple button prompt options) or keyboard and mouse input. The latter can be forced as well, but you can also use a cursor while also using a controller through a mouse input option. This mouse input lets you use your Steam Deck touchscreen as well as the traditional controls. On the controller side, you can enable PS5, PS4, Xbox, and Switch prompts. You can also set it to auto select what prompts to display. I ended up using the touch support quite a bit during dialogue and also to see how NIS America implemented mouse controls in the game. You can click and drag to move as well.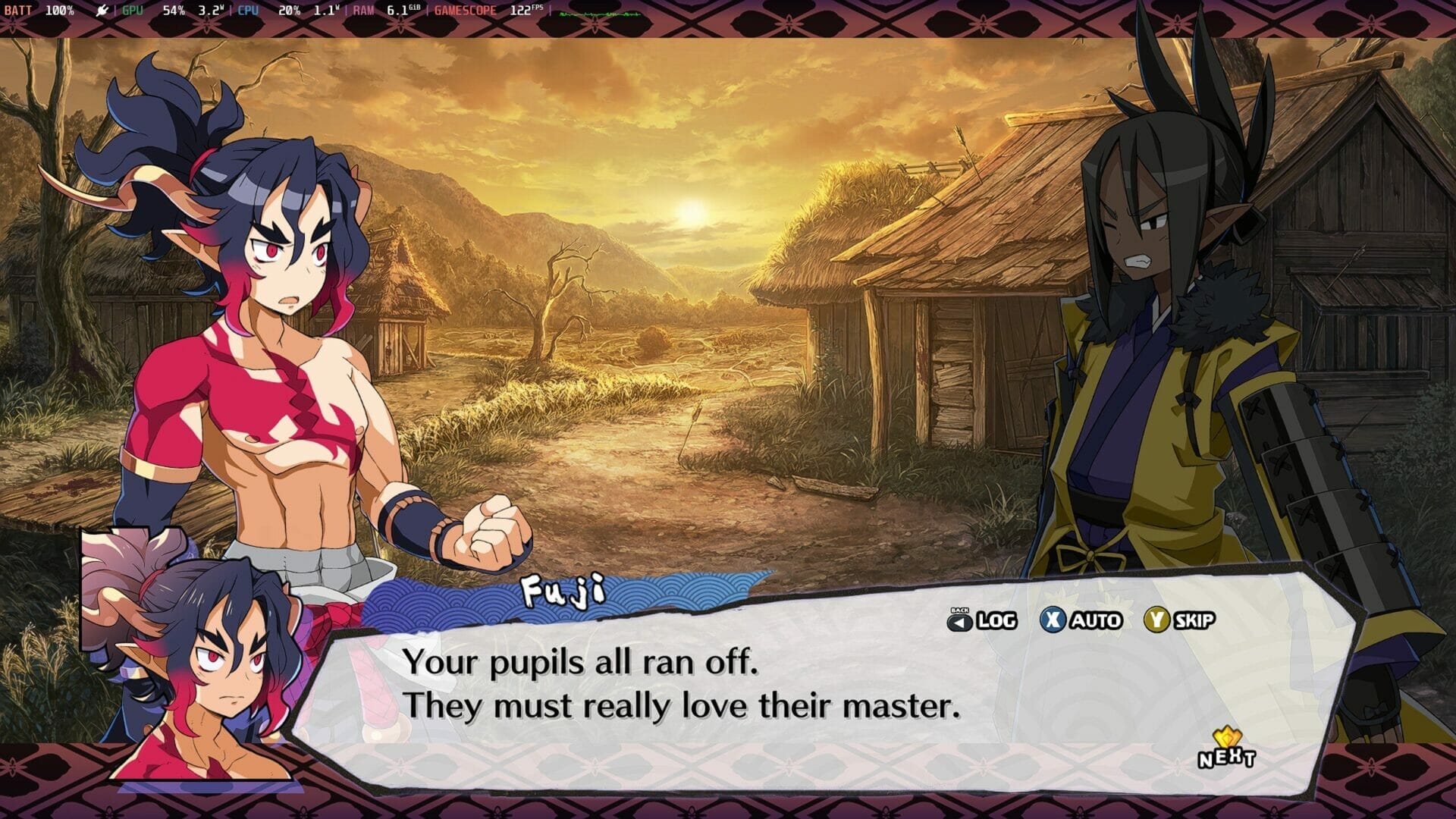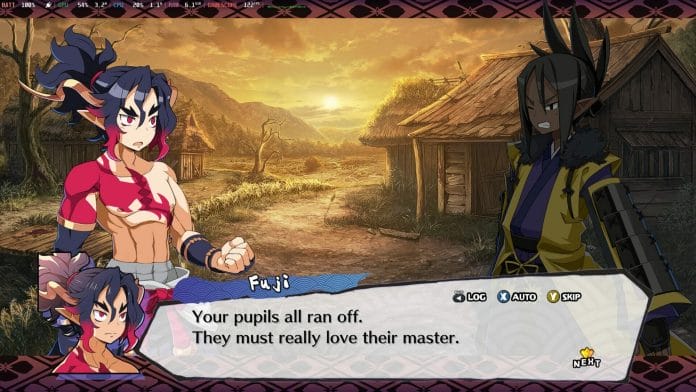 Disgaea 7 PC performance – frame rate and resolution
I had Disgaea 7 on PS5 and Switch quite a bit earlier than the PC version, so I spent the most time on both of those platforms. When I got Disgaea 7 on PC, I was happy to see it was well-optimized, and had a lot of PC-specific features and visual options. Disgaea 7 on PC supports resolutions up to 4K and higher frame rates than the console version. It also scales down and up quite well, while being a joy to play on Steam Deck.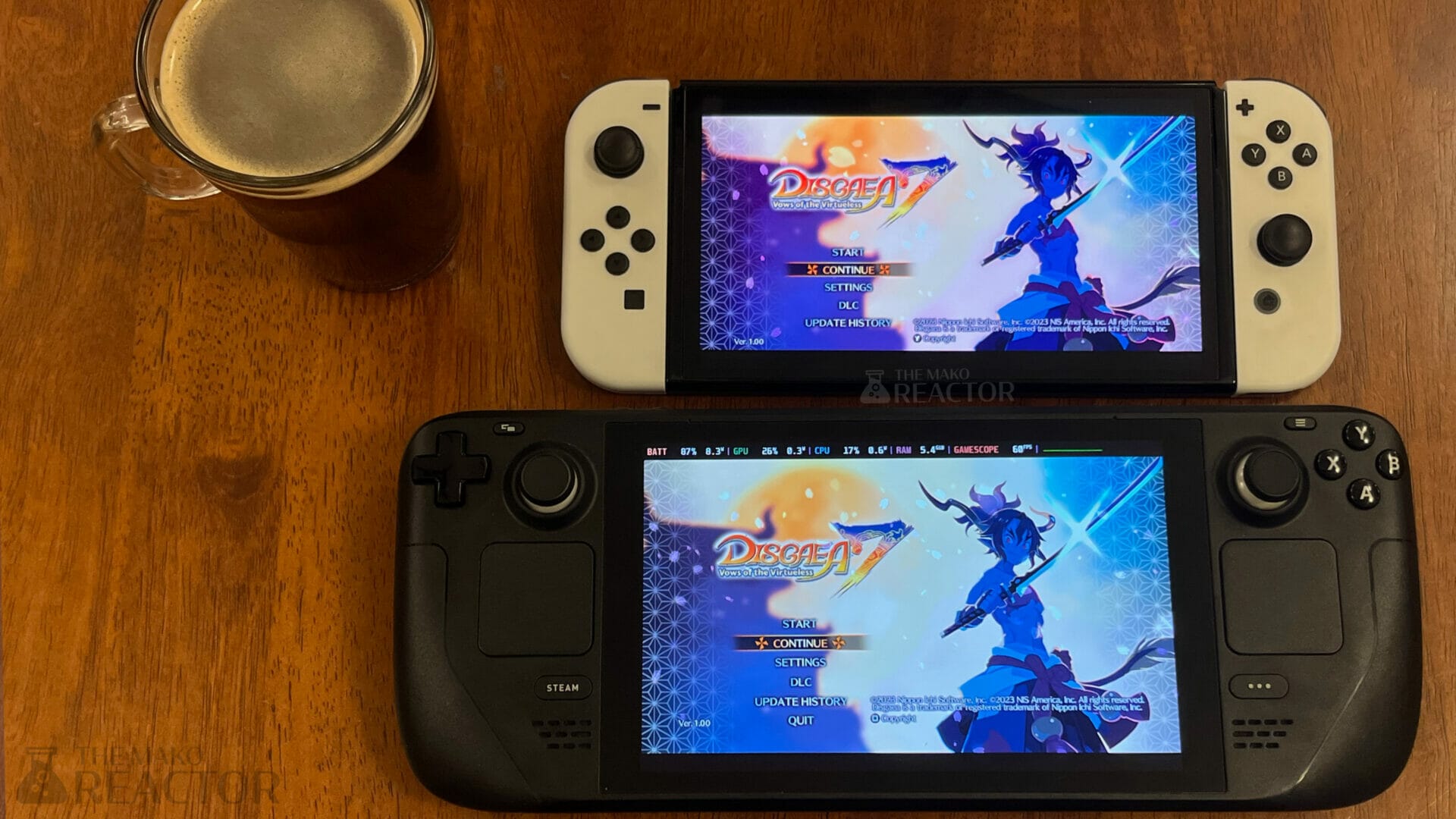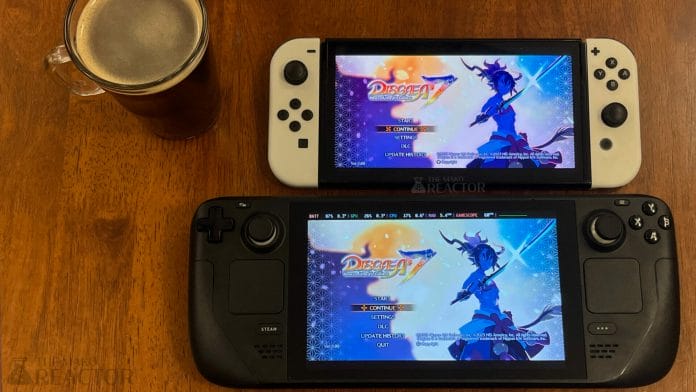 Disgaea 7 on Steam Deck – great from day one
Without changing any compatibility, Disgaea 7 runs brilliantly out of the box on Steam Deck. With 16:10 support in gameplay, 60fps, and crisp visuals, it is easily the best portable version of the game. Having proper touch support only enhances the experience. I'm not sure if NIS America is doing a PC demo like it did with PlayStation and Switch, but this is an easy recommendation on Steam Deck with only one caveat, the text size can be a bit too small in certain parts of the game on the small screen.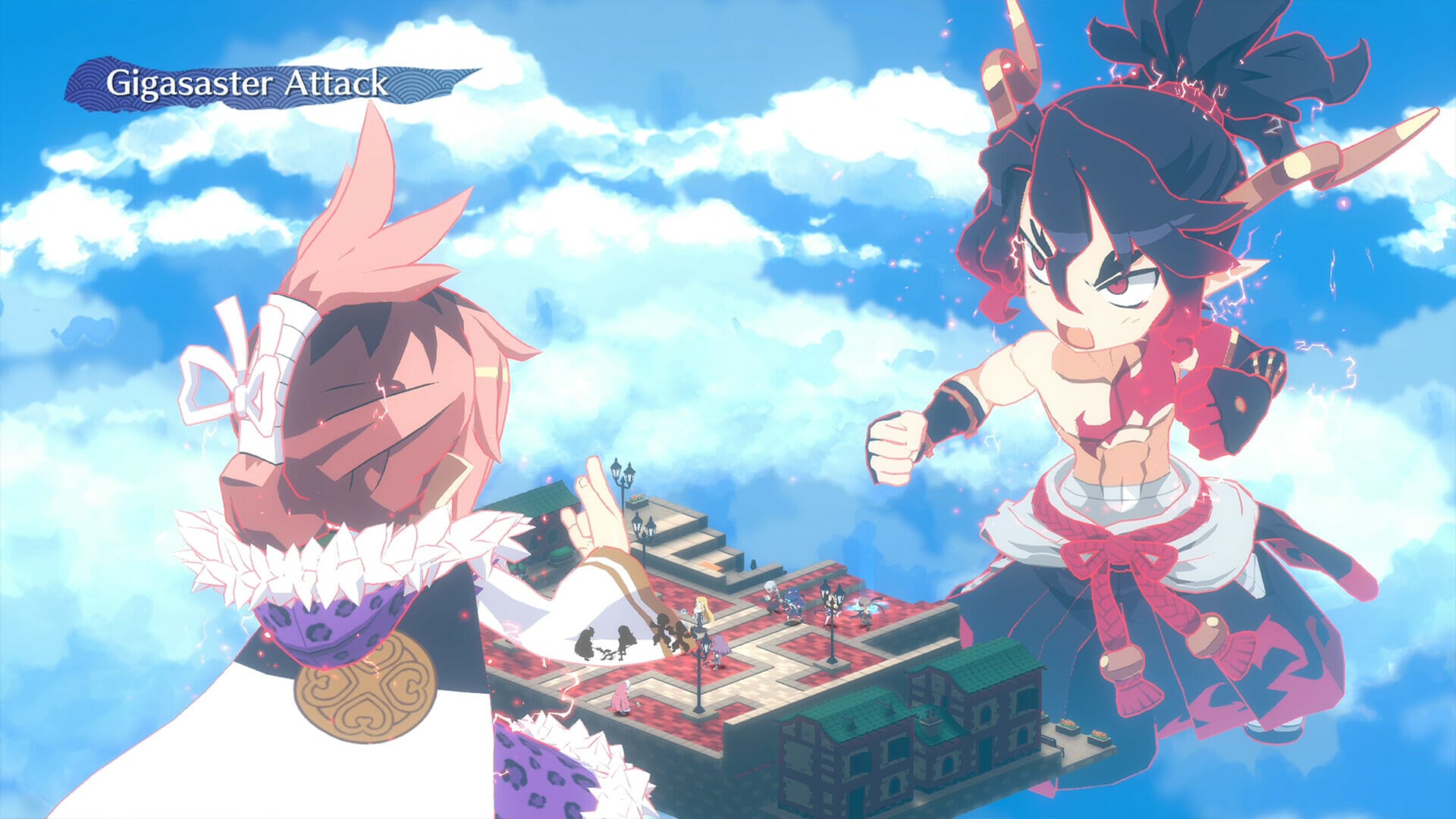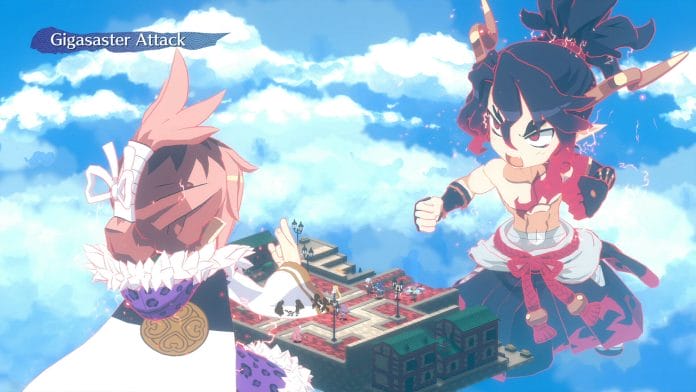 Disgaea 7 PS5 vs Nintendo Switch
Disgaea 6 had a lot of technical issues on Switch when it launched. The performance and visuals were not good in any mode, but I powered through because I liked some aspects of the game a lot. Fast forward to today, Disgaea 7 isn't perfect on Nintendo Switch, but it runs better. If you're only playing handheld and want to get this on console, the Switch version is fine. If you want to play it on your TV, get the PS5 (or PS4) version for sure. The PS5 version is excellent on my 1440p monitor with its solid frame rate in both visual modes.
On Switch, there are two visual modes: prioritize graphic quality or performance. The latter uncaps the frame rate with a lower fidelity, but it isn't a locked 60fps at all. It just has an uncapped frame rate. You can change this option while in-game and see the resolution change in real-time. Neither mode is perfect on Switch so try both and go with what you like more. I stuck to the performance mode despite the lower resolution.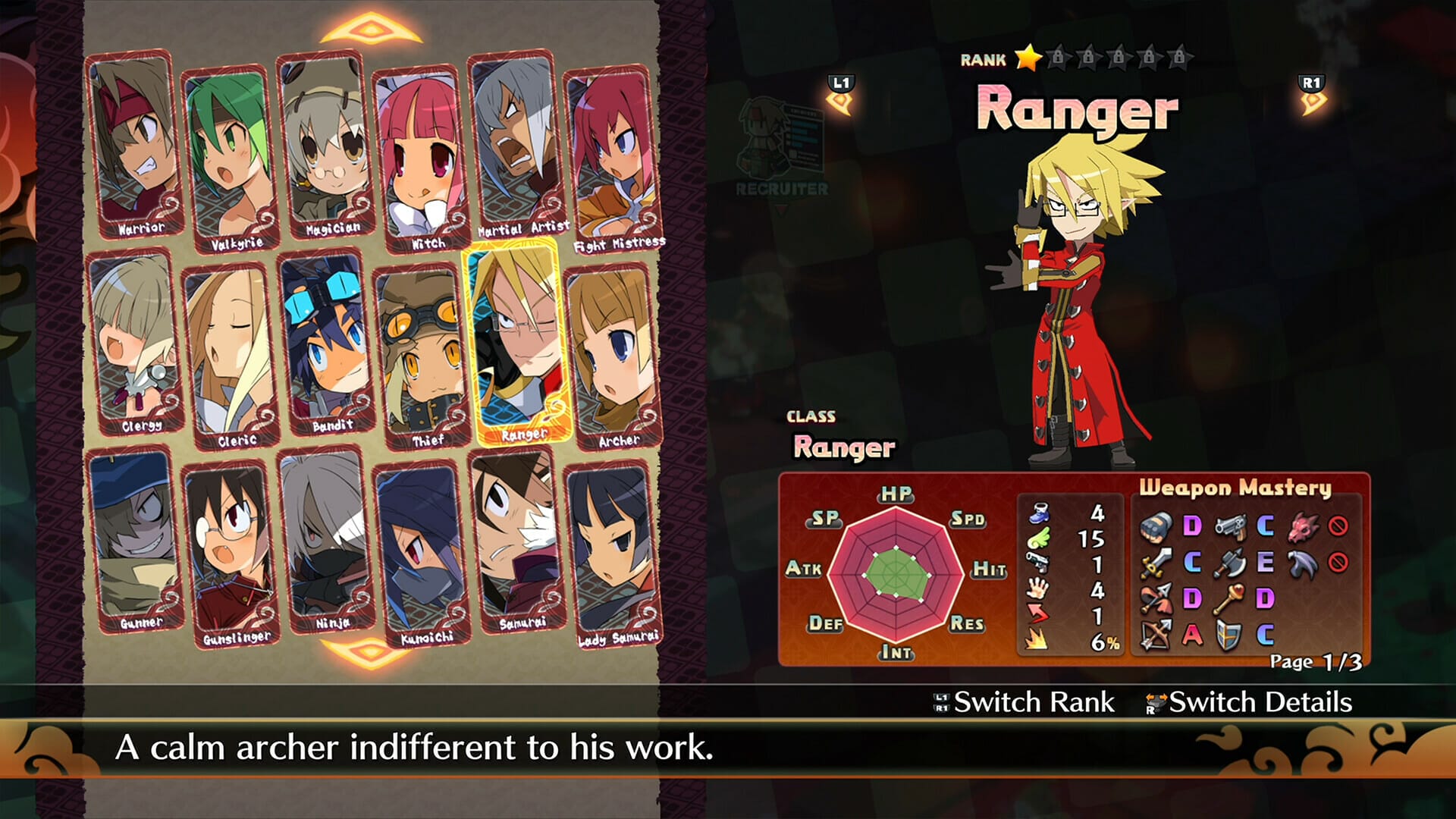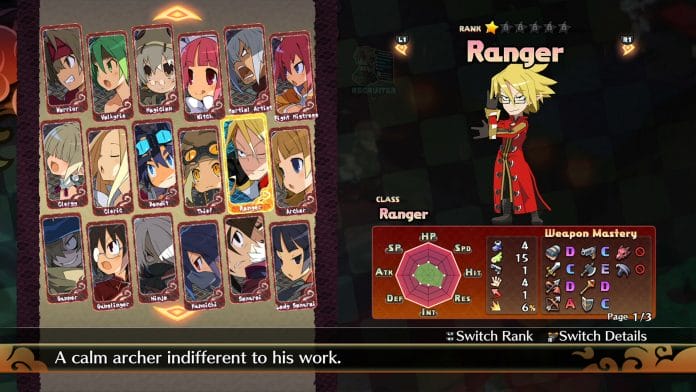 Should you buy Disgaea 7 Vows of the Virtueless?
When I interviewed Disgaea 7 Director Shunsuke Minowa about the game, he mentioned how the team wanted this to be a true successor to Disgaea 5, and also explained how this game aimed to return to its roots. In a lot of ways, the team nailed everything about those ambitions, but I love the new features in Disgaea 7 that give the game its own identity in the series. The Japanese-style isn't just for the world, but also for the designs and music. It all comes together in a cohesive manner we haven't seen from Disgaea in a while.
If you liked prior entries in the series and were let down by Disgaea 6, Disgaea 7 is a return to form, for the most part. I don't think it is as polished as Disgaea 5 Complete was, but Disgaea 7 a huge step forward for the series with its polish and care added on top of the solid base we had with Disgaea 6. If you're new to the world of Disgaea, I definitely recommend trying out Disgaea 7 because it is definitely worth your time. I love the setting, music, new features, and everything else added here. I can see myself playing this for a long time, and it is amazing on Steam Deck.
Disgaea 7's new features elevate the experience further with Jumbification being a massively fun and useful combat mechanic, item reincarnation being the most Disgaea mechanic yet, and the new ranked option for battling also being a great addition to the game.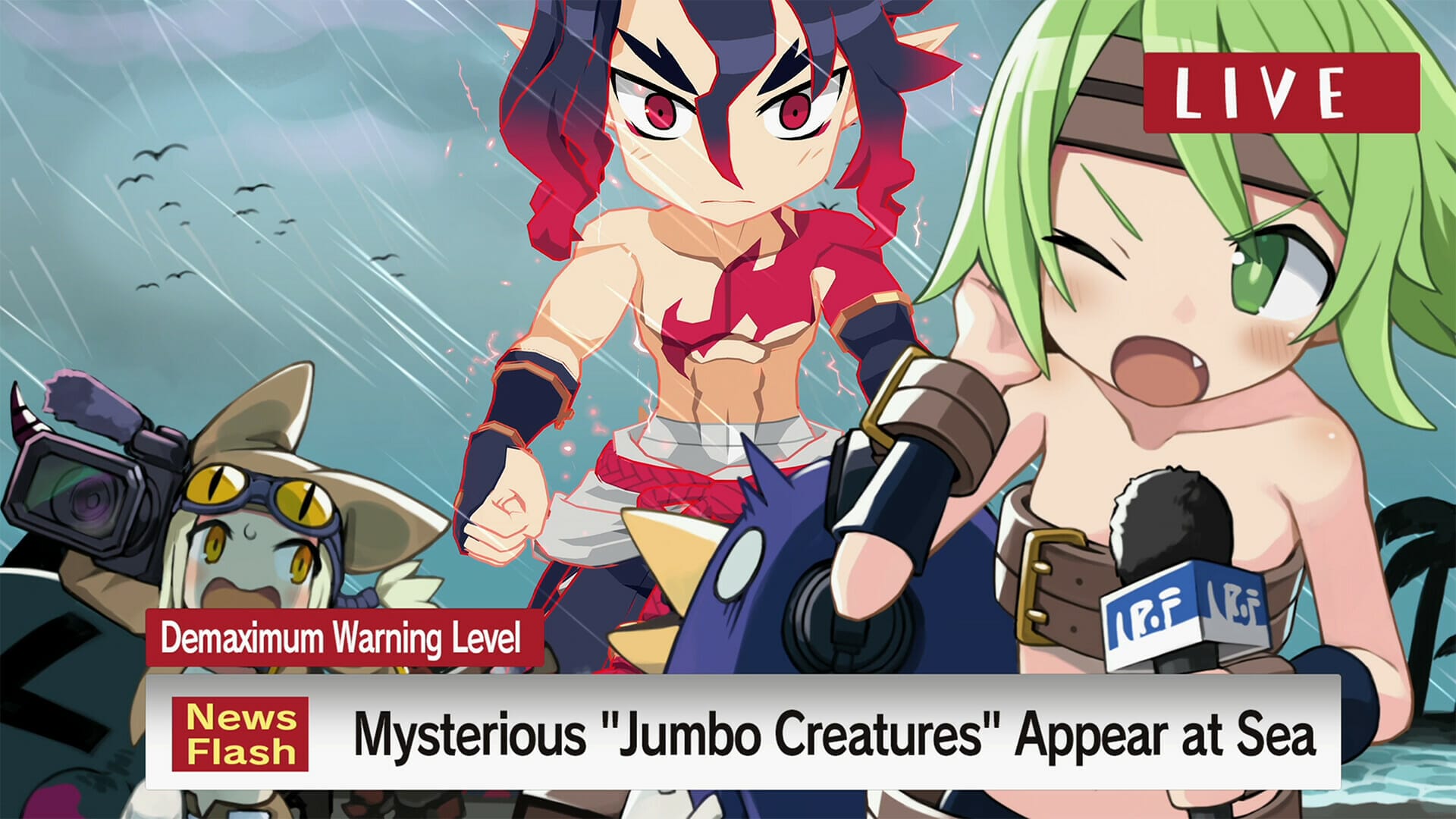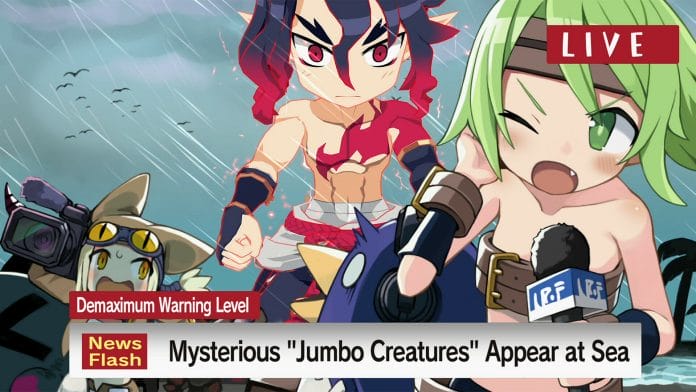 With Disgaea 7, it feels like the series is back to being a statistical playground featuring tons of possibilities, excellent gameplay, a plethora of quality content, and polish after Disgaea 6. This is a strong showing, and I can't wait to see how the DLC stories play out. This time of the year is very busy, but I urge you to at least try the demo for this one.
Disgaea 7 Vows of the Virtueless releases on October 3 in North America, October 6 in Europe, and October 13 in Oceania. Wishlist on Steam here. Download the demo on the eShop here and PS Store for both PS5 and PS4 here.