Square Enix and Luminous Productions' Forspoken was revealed alongside the PS5 console under the Project Athia working title. The upcoming action RPG just went up for pre-order in India at retail confirming that the Forspoken SteelBook pre-order bonus will be available in India and price for the game for PS5. Forspoken is priced at $69.99 internationally. Watch the Forspoken trailer below:
Forspoken SteelBook edition pre-order for PS5 in India
Pre-orders are now live at Games The Shop for Rs. 4,799. This is in line with Square Enix's pricing in India for $69.99 releases like Final Fantasy VII Remake Intergrade. This is the same price as the PC version as well on Steam.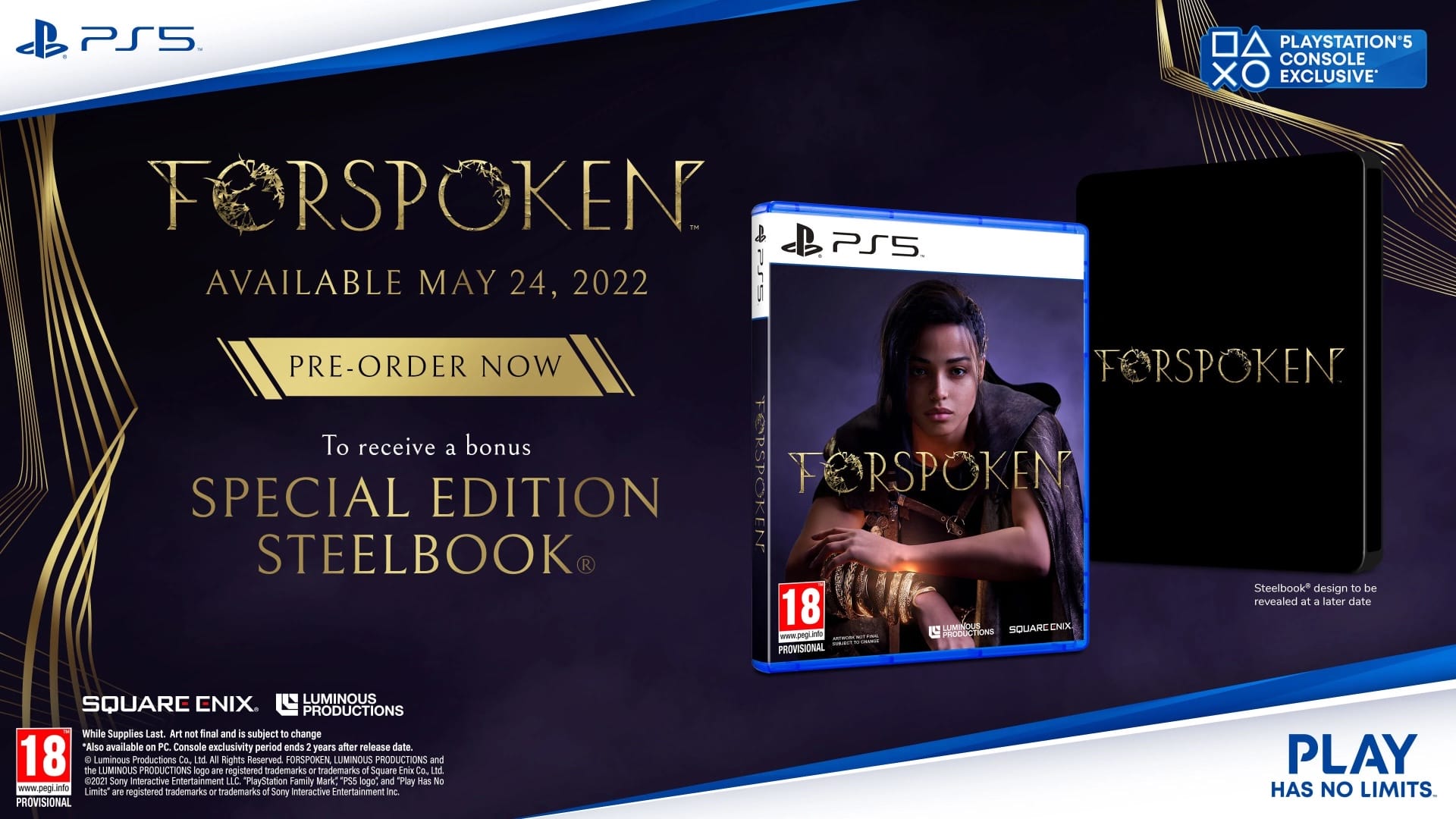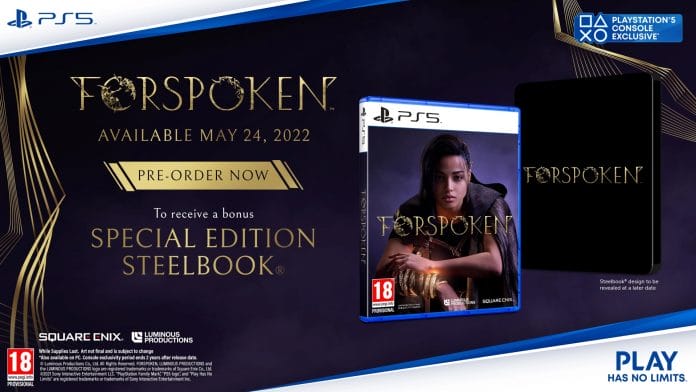 Forspoken Xbox release date
Forspoken is console exclusive to PS5 for 2 years which means the earliest Forspoken Xbox release date possibility is May 24, 2024.
Forspoken releases on May 24 for PS5 and PC.