Xseed Games just announced a localisation of the Honey Parade Games (Senran Kagura) developed Kandagawa Jet Girls. The jet racing game originally debuted on PS4 in Japan and was accompanied by an anime. It is headed to the West on both PS4 and PC via Steam. Kandagawa Jet Girls will be out this Summer in North America (and likely around the same time in Europe). A limited edition has also been revealed for North America including an artbook and soundtrack. Watch the opening movie trailer for Kandagawa Jet Girls below:
Kandagawa Jet Girls PS4 limited edition
The Kandagawa Jet Girls limited edition is titled the Racing Hearts Edition and it includes the following:
Kandagawa Jet Girls on PS4
Kandagawa Jet Girls 64 page artbook
2 CD soundtrack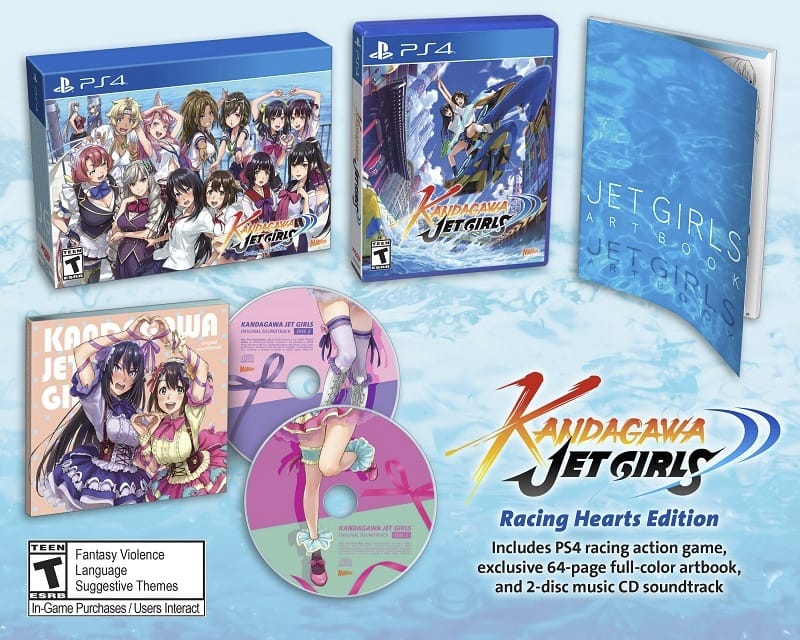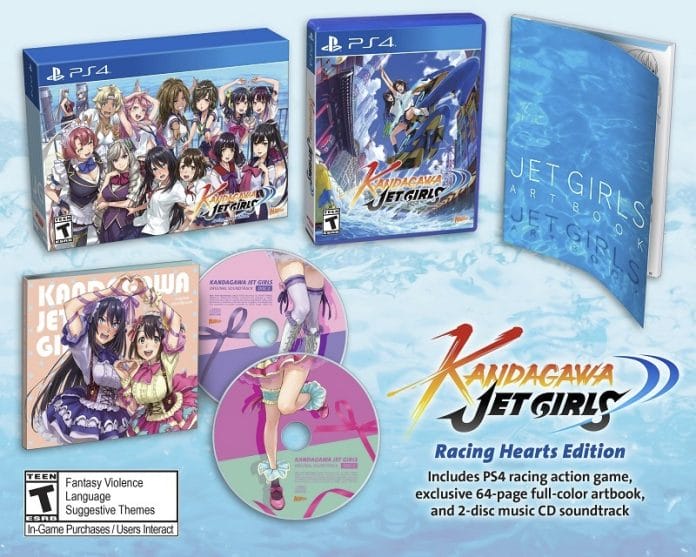 Kandagawa Jet Girls Senran Kagura DLC in the West
Xseed Games confirmed that Ryobi and Ryona are included in the base game for the Western release. Asuka and Yumi will be premium DLC. More details for this will be revealed in the future.
Kandagawa Jet Girls releases this Summer for PS4 and PC via Steam.