Samba de Amigo: Party Central from Sega has been a very weird and interesting game to follow pre-release. I hadn't heard of the franchise until recently, and when a friend of mine linked me to some footage of the Dreamcast game, I thought this Switch entry had the potential to be something special. In its current state, Samba de Amigo: Party Central is very good, but a few issues hold it back from being an essential. In my Samba de Amigo: Party Central review, I'm going to cover the game, how it feels on Switch with both motion and button controls, the song list, and DLC I have access to.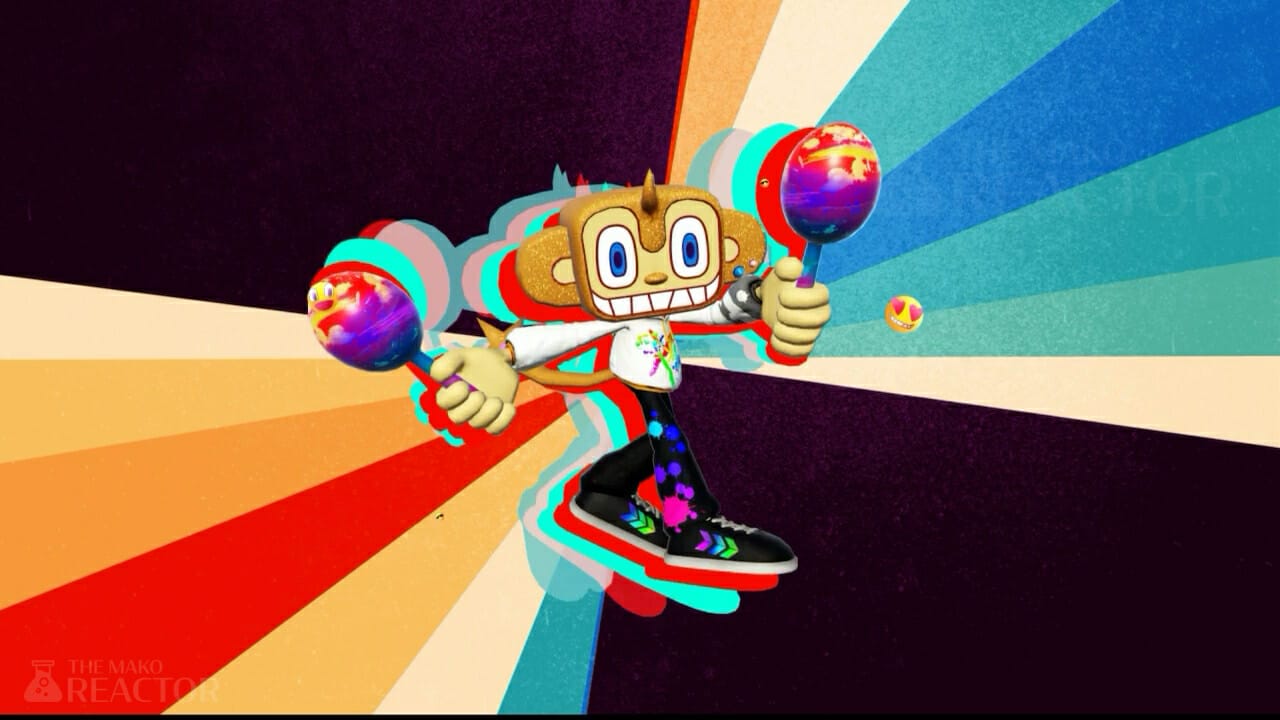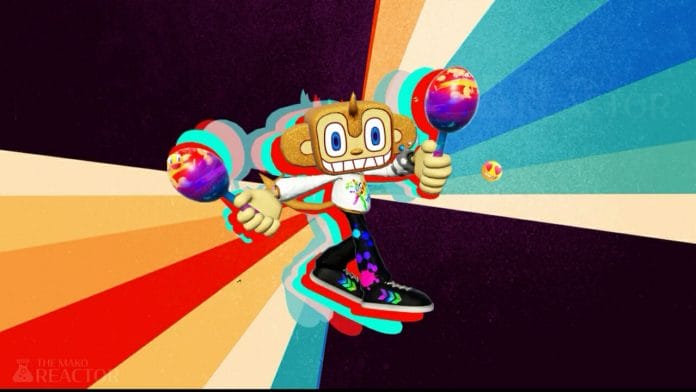 Having missed out on the complete Dreamcast era of games from Sega until playing ports and remasters, I was hoping Samba de Amigo: Party Central felt like that era of Sega. After spending over a week with Samba de Amigo: Party Central, it feels like a blend of Sega's older days and modern rhythm games. I initially thought this release would feel disjointed by failing to cater to completely different audiences, but the developers have nailed almost everything in Samba de Amigo: Party Central.
Samba de Amigo: Party Central includes a standard rhythm game mode that lets you play the base songs and DLC, a World Party mode that is sort of like a blend of Fall Guys elimination party mode with Samba de Amigo, Party for Two which is a mode to play locally with two players, StreamiGo which is Samba de Amigo: Party Central's mission mode to earn in-game currency and more, Online Play to play with up to four people in total online, and gallery. Gallery lets you view the tutorial, play records, customize Amigo, and change options.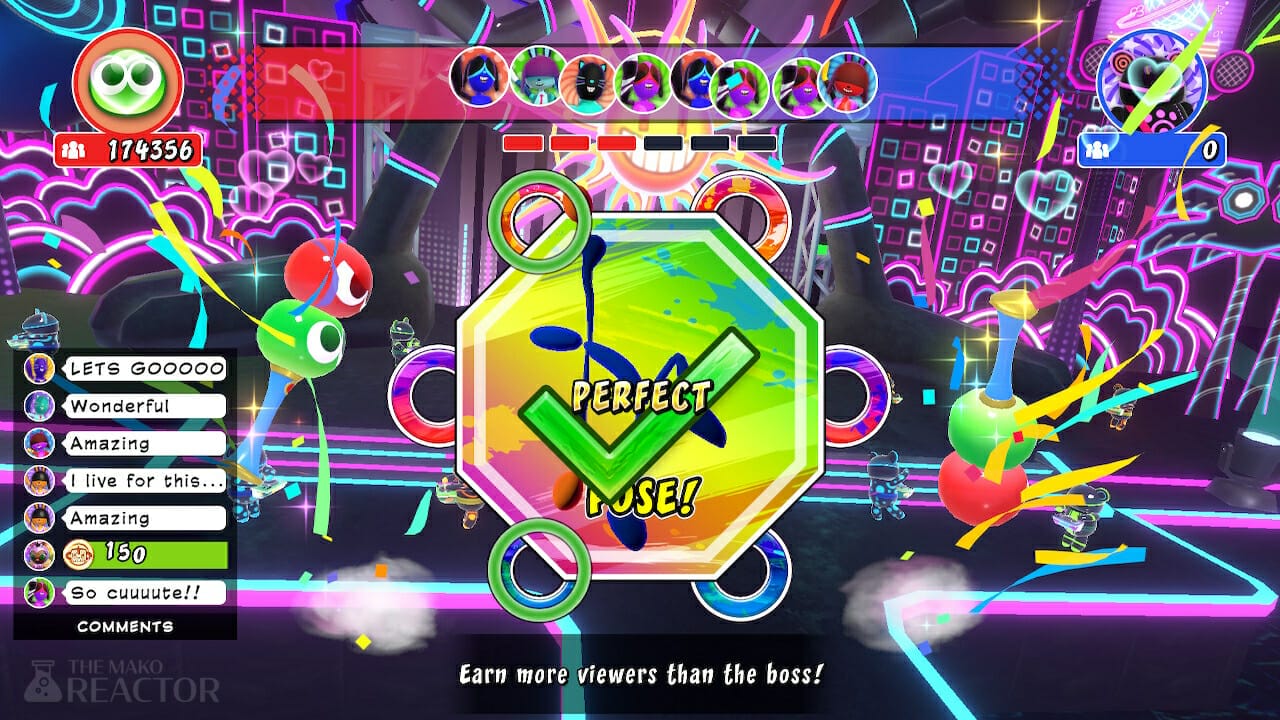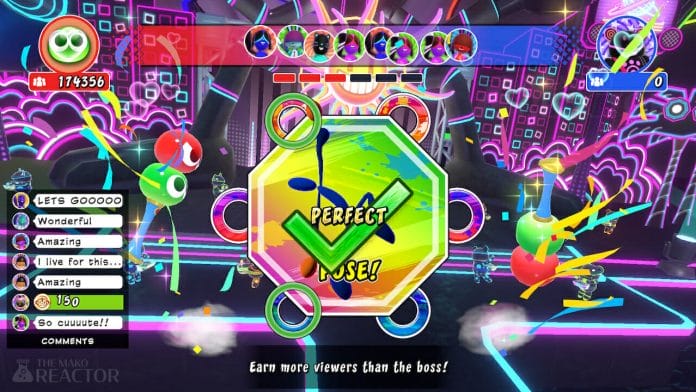 When I first saw the song list, I was disappointed. Looking at the songs featured in prior games, I expected more of that style here, but this release is clearly aiming for a more mainstream audience with its newer pop focused tracks. There are still some classics like The Cup of Life and Sonic songs included in the base game though. I was hoping for more Sega songs given Sega's amazing legacy with game music. That can be fixed with post-launch content updates and DLC though. Speaking of DLC, the review code I was sent included some of the DLC, and I'll never tire of playing Sonic Frontier's "I'm Here" with Puyo Puyo cosmetics.
Samba de Amigo: Party Central offers two control options. The default motion controls option treats the Joy-Cons as maracas. HD Rumble is used decently, but this was Sega's chance to do more with that. 1-2 Switch showcased HD Rumble's capabilities, and Samba de Amigo could've done a better job here. Barring the choice of songs, the Joy-Con motion controls are my only real issue with this release. The DLC roadmap implies this is going to be built upon over time, so things can improve.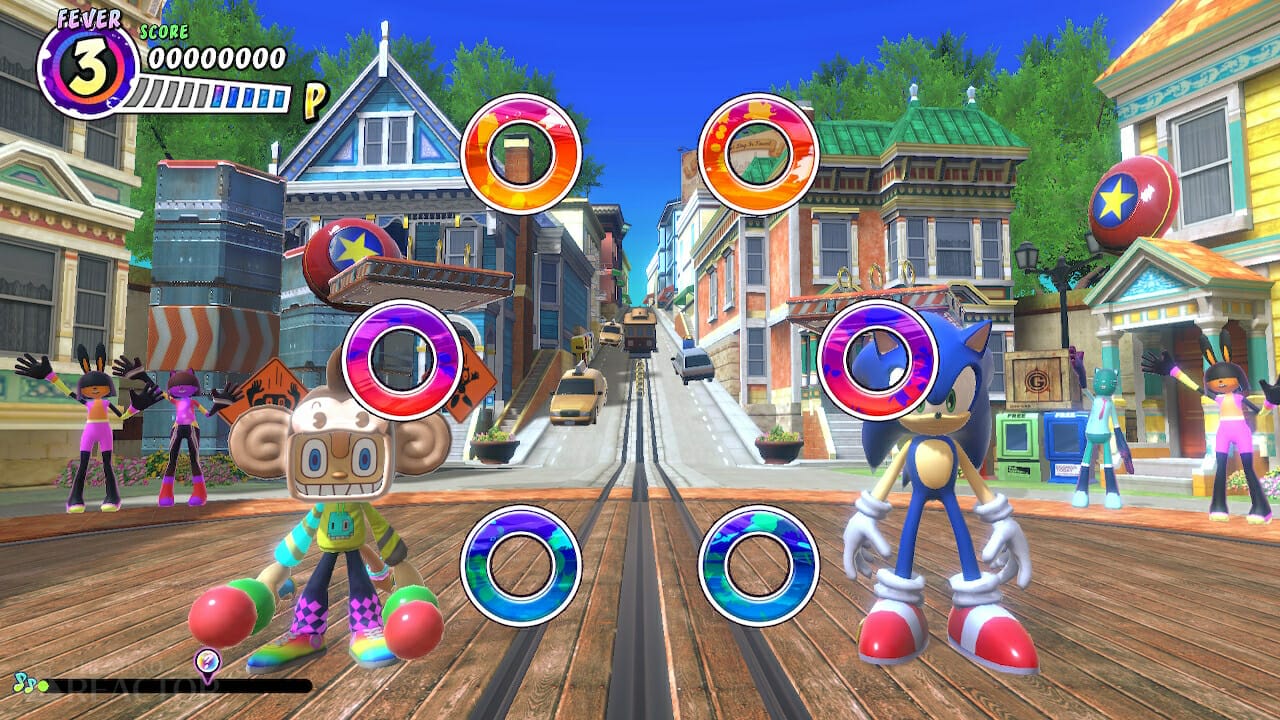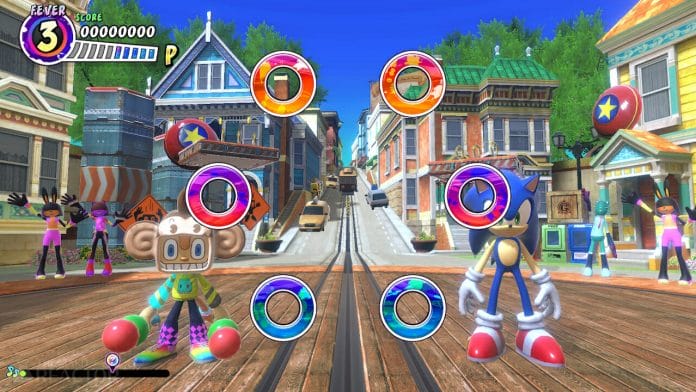 If you want to play handheld, the button controls in Samba de Amigo: Party Central are good. The developers translated things like the poses well, but it feels like cheating playing with buttons. I'm glad the option exists though, because I played quite a bit on Switch and Switch Lite. There is no touchscreen support though so keep that in mind if you're buying it to play handheld only.
I'd definitely recommend downloading the Samba de Amigo: Party Central Nintendo Switch demo here to see how you find the motion controls and button controls. My biggest complaint, barring how the Joy-Cons don't feel accurate with motion tracking, is in the game not letting you choose the control method when you select a song. You need to do this from the main menu. If you're in the song select for Rhythm Game mode, you are locked into whatever control option you selected before. Taiko no Tatsujin handles this well by giving you the option in more places. I hope this can be patched into the game in the near future.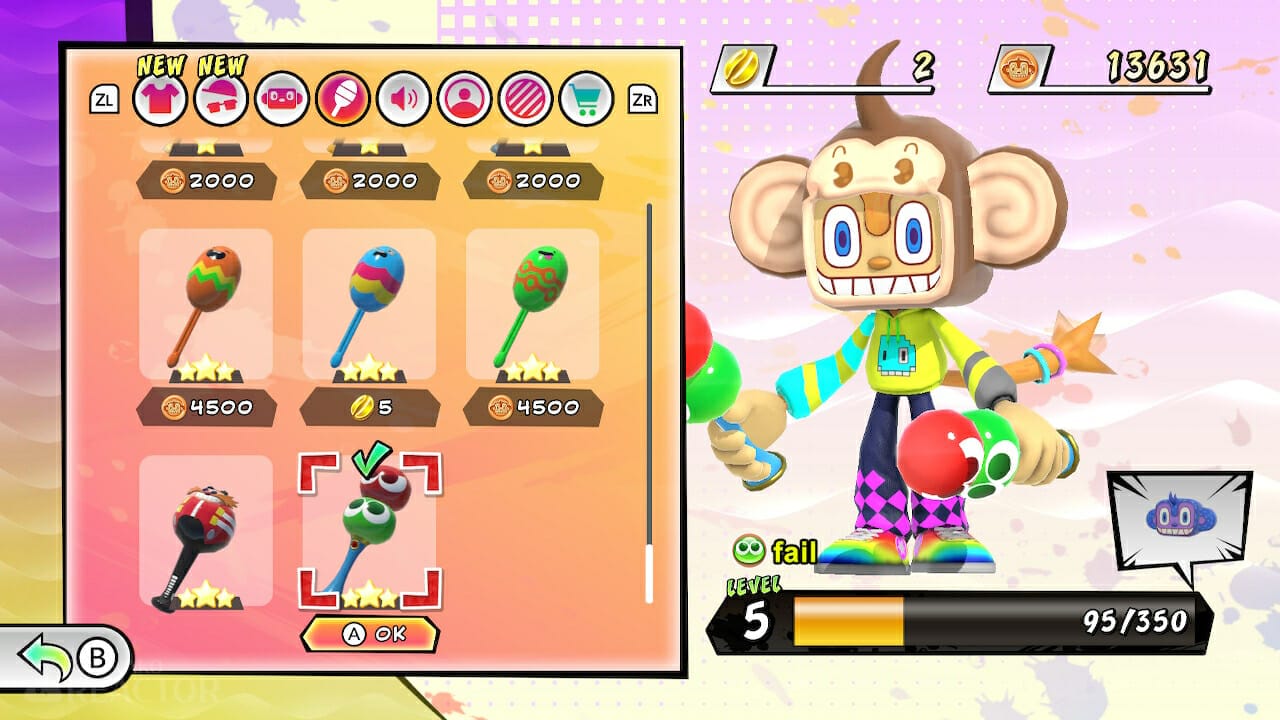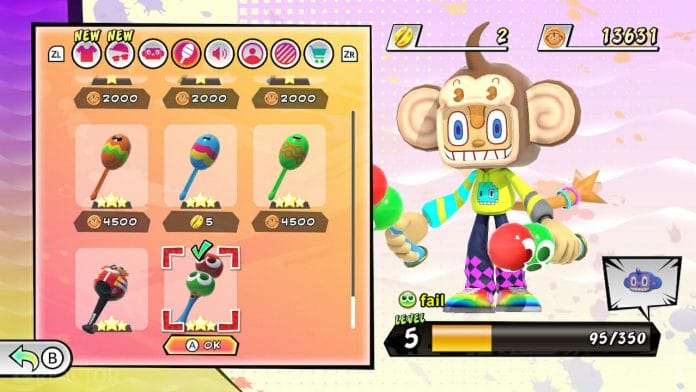 The final aspect of the game I wanted to highlight is the customization. This feels a lot like what we had in Super Monkey Ball Banana Mania. I don't want to sound like a broken record (or maracas), but Sega has so much more it could've done from its legacy of games and characters here. Hopefully these can be improved over time.
Visually, Samba de Amigo: Party Central looks mostly gorgeous. The colors shine on the OLED in handheld, and it looks fine docked. I didn't run into too many performance issues that affected gameplay, but the interfaces can be a bit unresponsive at times in some menus or menu transitions feeling a bit sluggish. The sound effects and songs outside the licensed music are also very good.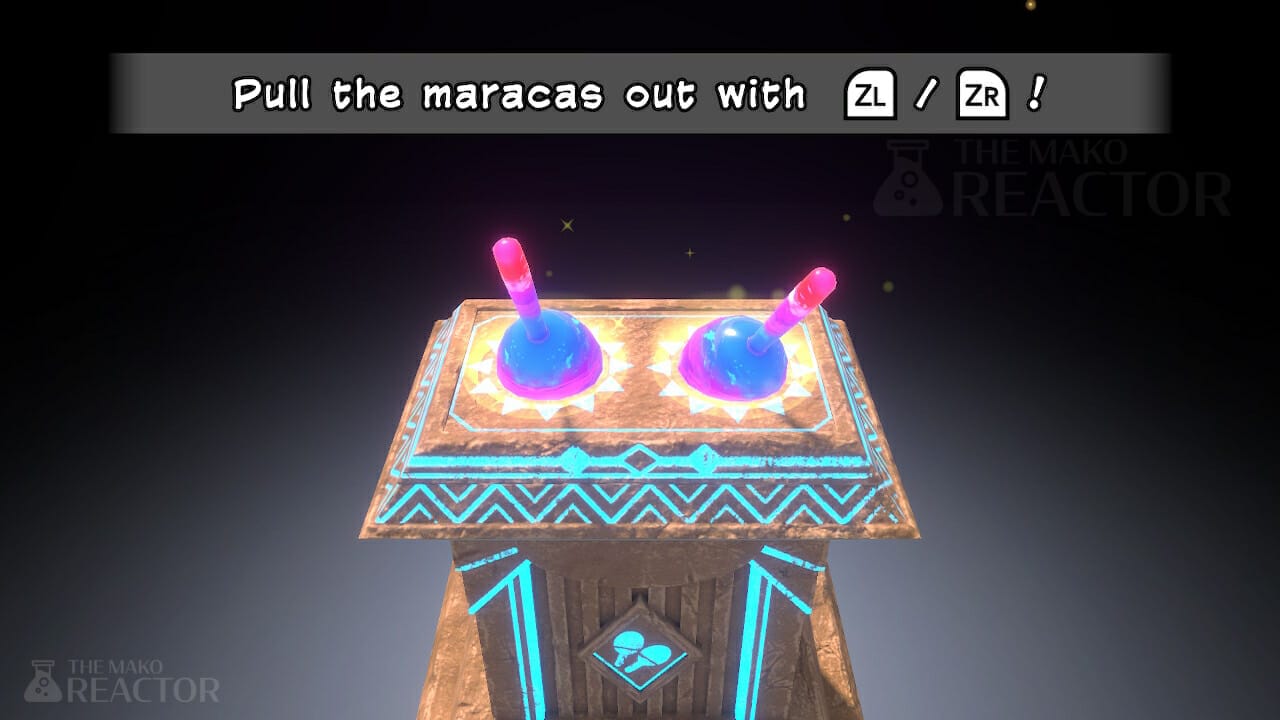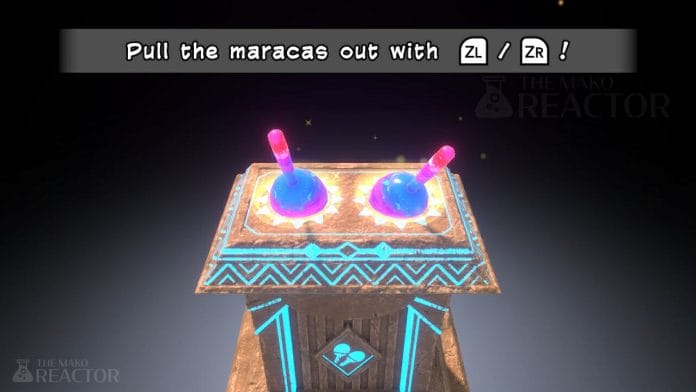 As my first experience with Samba de Amigo, Samba de Amigo: Party Central is excellent, but flawed. The motion control issues will not be a problem at all if you use button controls or adjust to the tracking, but I still recommend trying the demo to see how you feel. A few quality of life improvements and more varied songs being added will elevate Samba de Amigo: Party Central to an essential for everyone. Right now, it is a good base to build on through its roadmap.
Hopefully my Samba de Amigo: Party Central review from a newcomer's perspective helped you decide if Sega's newest revival is worth your time in this busy release season.