Following the launch of Toaplan Arcade Shoot 'Em Up Collection Volume 1, BitWave Games released PC versions of more Toaplan classics. Toaplan Arcade Shoot 'Em Up Collection Volume 2, out now as a bundle or with the games sold separately,includes Hellfire, Fire Shark, Flying Shark, and Slap Fight. I've played three of these before through the M2 ShotTriggers releases on Switch, and I was interested to see whether BitWave would launch this set in a better state than the original. For the first collection, I waited a few weeks before reviewing, but my Toaplan Arcade Shoot 'Em Ups Vol 2 review review arrives a few days after the collection launched on PC platforms worldwide because it is much more polished out of the box. In this review, I'm going to cover the games, features, the collection overall, and more.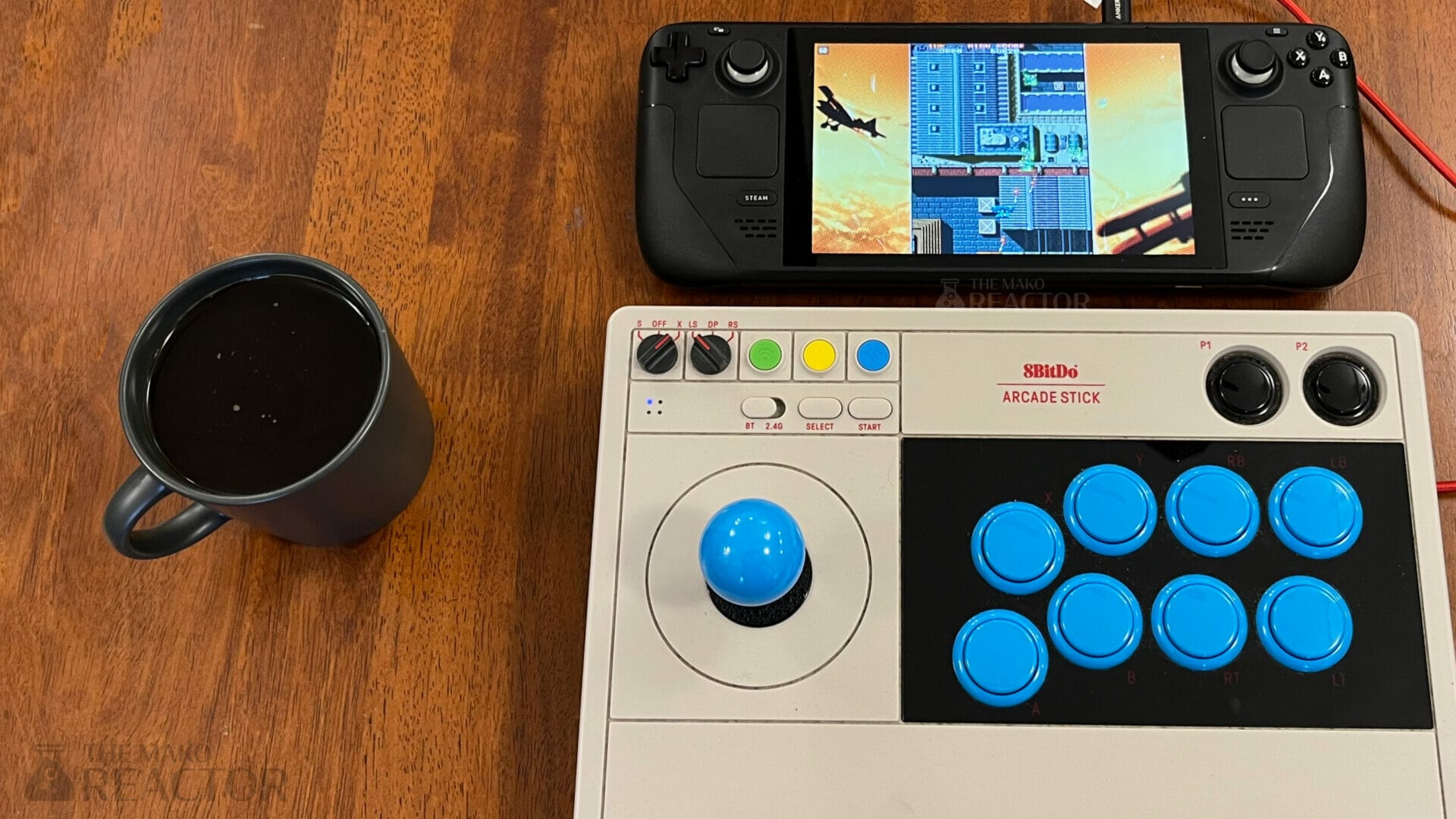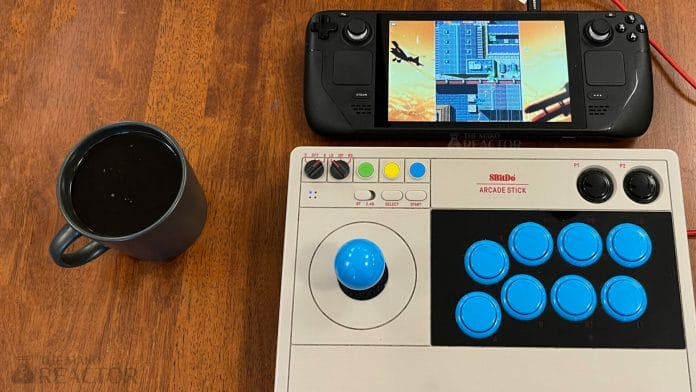 I played all four games on my MacBook Air and Steam Deck. On Steam Deck, I installed all games on an SD card and tested them on the device screen itself, with my 8BitDo Arcade Stick wired, and also on my 1440p monitor through the official Steam Deck Docking Station. I had no issues with the games at all, and feel like they will be Steam Deck Verified very soon.
Before getting into the four games included here, Toaplan Arcade Shoot 'Em Ups Volume 2, like the first collection, is a very responsive and snappy release. The games boot up in seconds, and there is no splash screen to waste your time. You're in-game almost instantly. The only problem I have with the interface is the choice of fonts used. These look quite ugly and ruin an otherwise great package to some degree. The menus let you adjust screen size, scaling, and choose whether to update at 60hz or the original refresh rate. You can also adjust the border, frame, and add some overlay information. Think of these as basic versions of M2's ShotTriggers gadgets.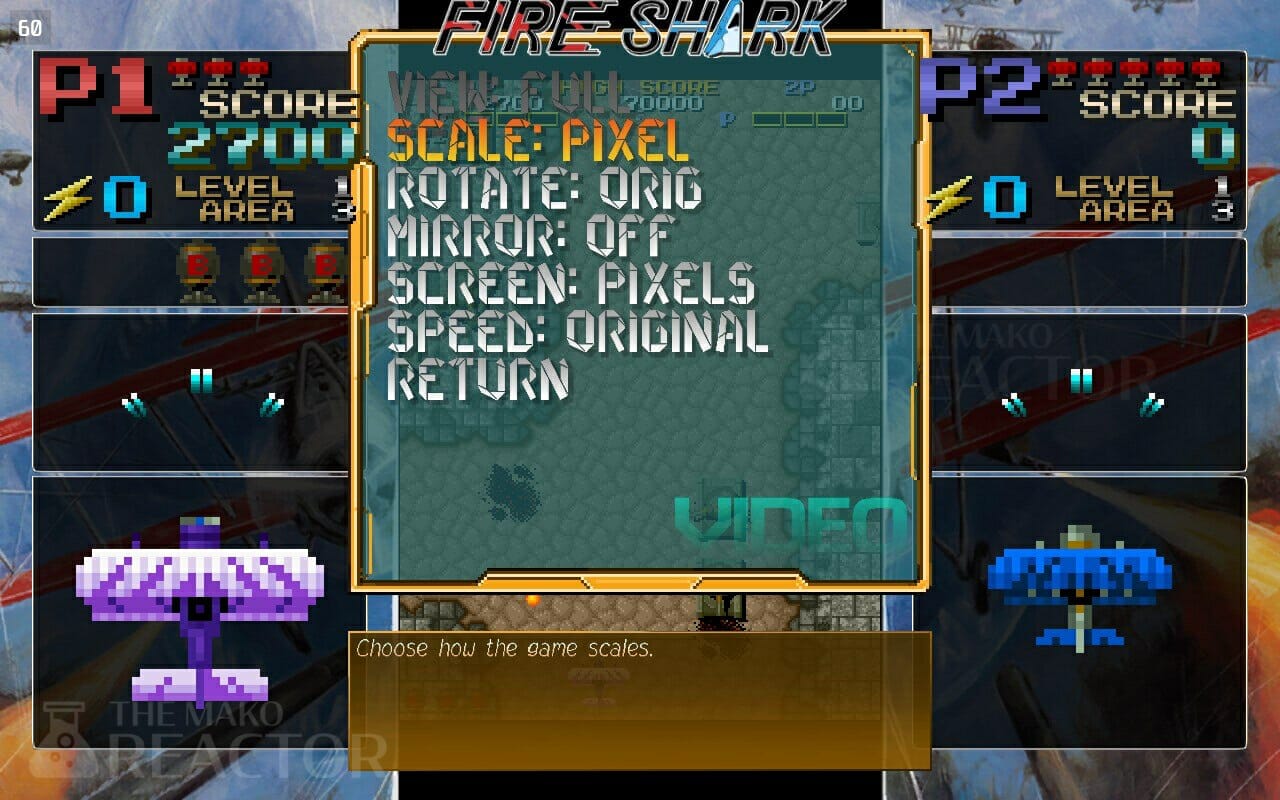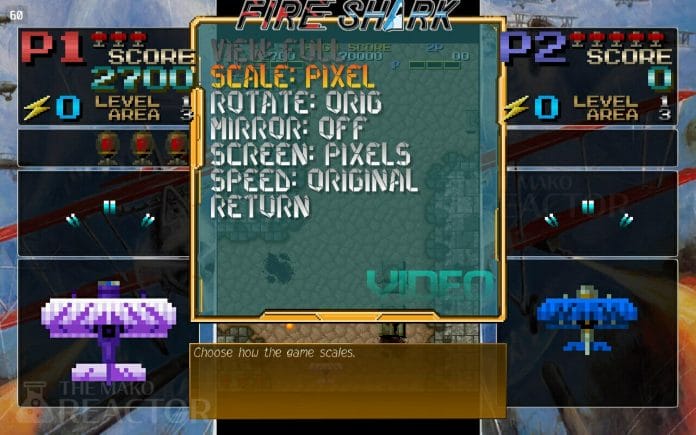 The four games have assist modes, practice options, in-game options, and more. The practice mode is very nicely done, and something I hope BitWave keeps adding to these games going forward. The filters are similar to the first collection, but I want my raw pixels so I turn all of that off. While the same great save system is available here, it still looks too much like something you'd see in an emulator rather than an official release. I hope this does get fixed in a future patch. During gameplay, you can change game speed, rewind, and more making this package a very accessible version of the four games included.
One final thing I want to highlight is the tiny install size of these games. They are all under 10MB each when installed to my Steam Deck's internal SSD. The main downside to this package is the lack of extras. There are no interviews, design documents, or galleries here. I realize that goes against my praise of the small install size, but this is something I'd like to see added for these legendary games. As a package of games focused on delivering responsive gameplay with accessibility options, BitWave Games has delivered with Toaplan Arcade Shoot 'Em Up Collection Volume 2. My only complaint barring the interface and font is the sound which feels a bit off for the games pitch wise.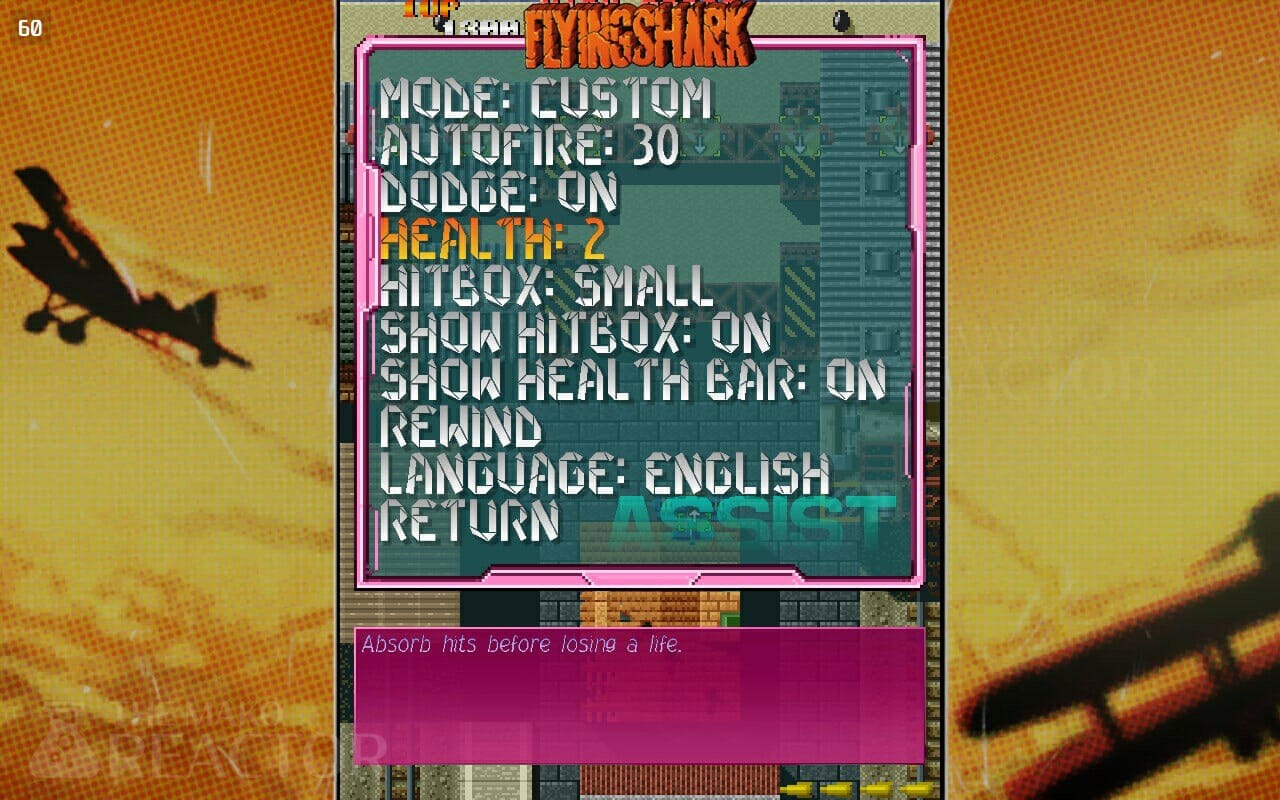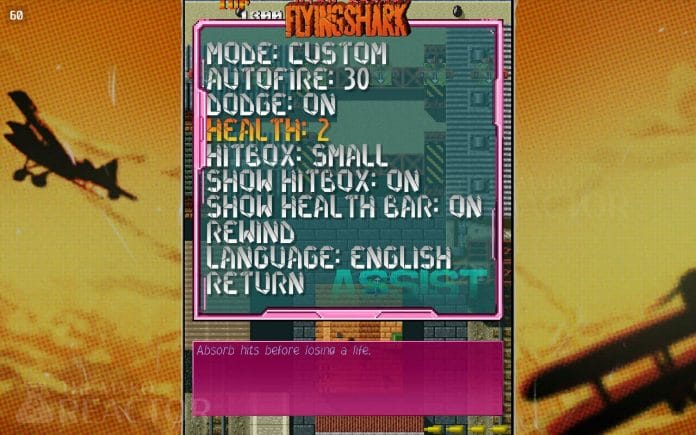 Slap Fight PC review
Slap Fight has been the most interesting game from this collection, because I hadn't played it before in any form. The 1986-released vertical shoot 'em up with its sci-fi setting looks great, but feels sluggish to play compared to what I'm used to in the genre. I like the gameplay mechanics that reminded me of B-Wings, but this game ended up being the weakest of the four in this collection. I still recommend it, but not as much as other games in BitWave's classics series.
Slap Fight PC review score: 7/10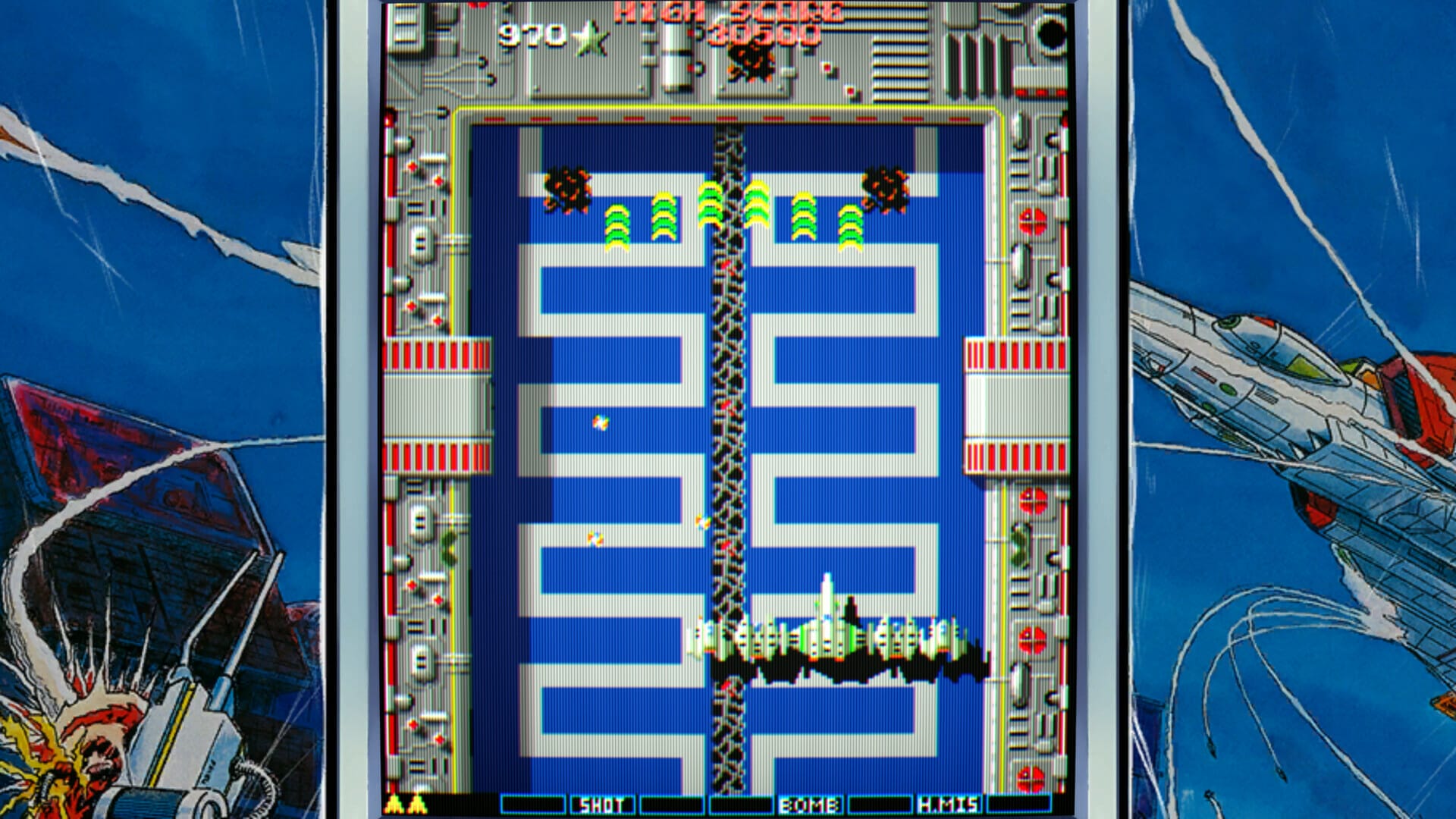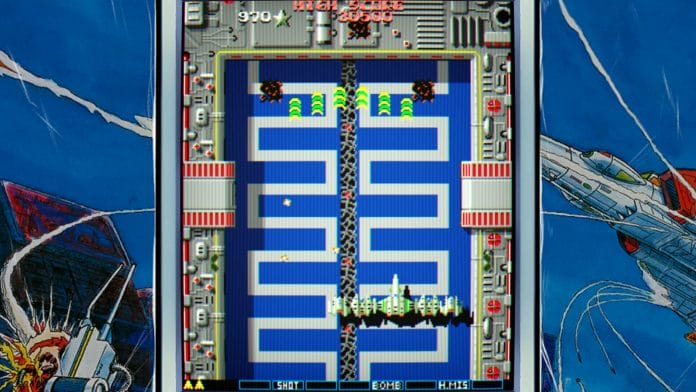 Fire Shark PC review
Fire Shark on the M2 ShotTriggers release was my first experience of the Toaplan classic, and while this PC release doesn't match up overall, I don't really think it is fair to compare them given the price differences and what each release is going for. I'm still not sure whether I like Fire Shark or Flying Shark more, but I can safely say I enjoyed my time with Fire Shark on Steam Deck quite a bit. The responsiveness and super fast boot up time makes me want more classics re-issued through BitWave Games like this one.
Fire Shark PC review score: 8/10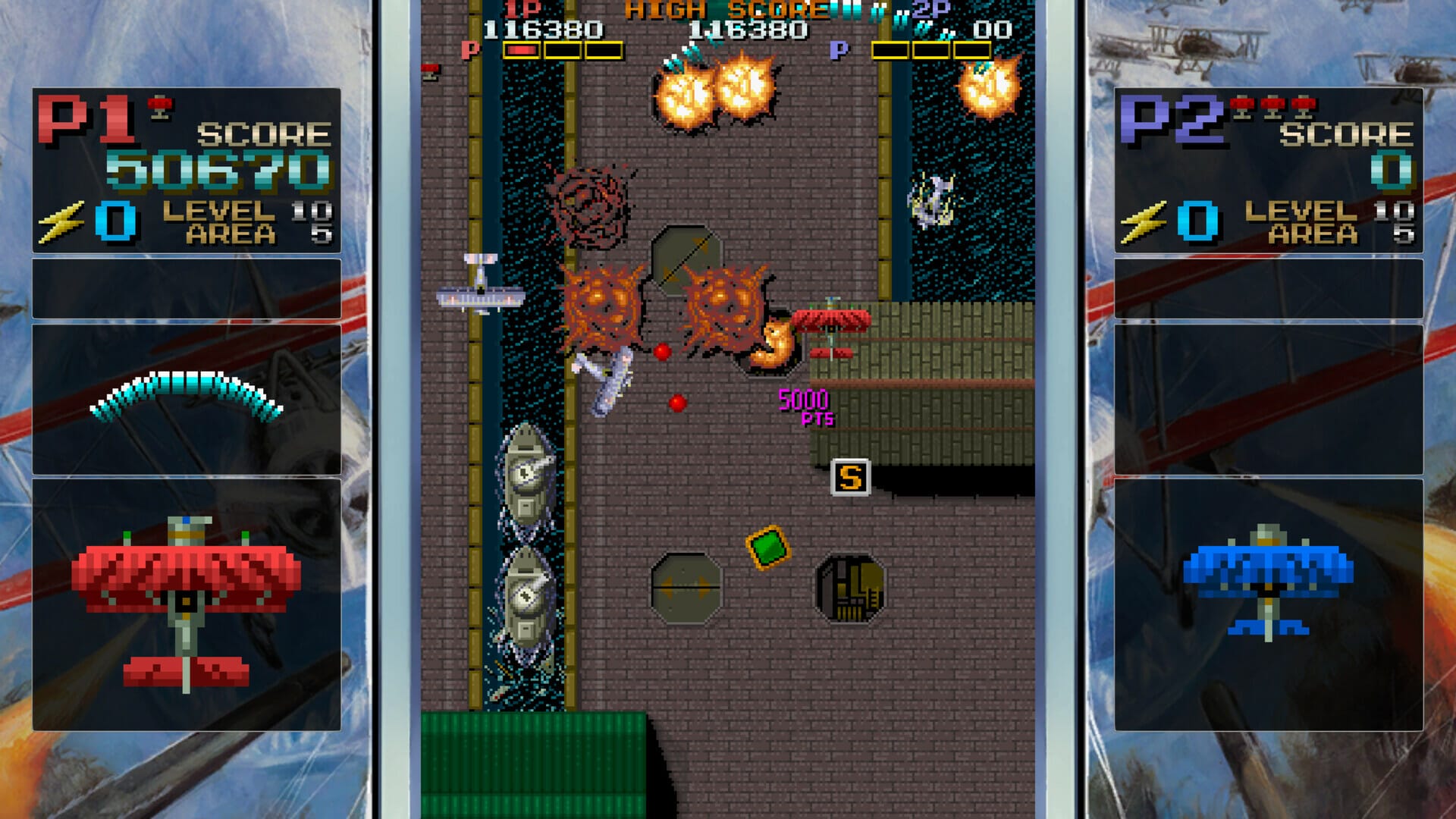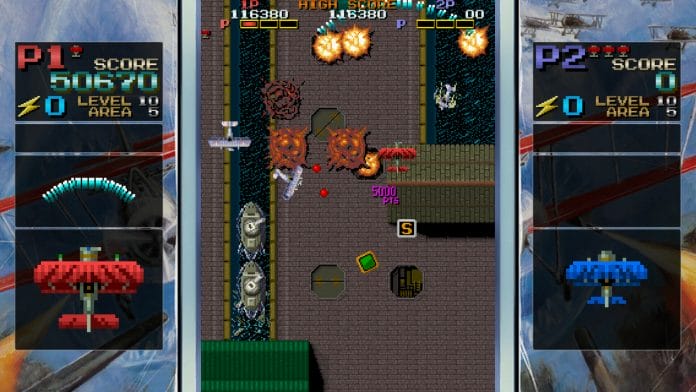 Flying Shark PC review
Flying Shark, like Fire Shark, is a shoot 'em up I already experienced on Nintendo Switch as my first taste of the Toaplan classic. Flying Shark debuted in 1987 and is also known as Sky Shark depending on the region. I already liked Flying Shark a lot, and it has been great revisiting it through this release on Steam Deck and my MacBook Air. I also had a ton of fun with it playing on my arcade stick connected to the Steam Deck. If you haven't played it before, it is quite difficult, but the accessibility and practice options make it worth checking out in its current state.
Flying Shark PC review score: 8/10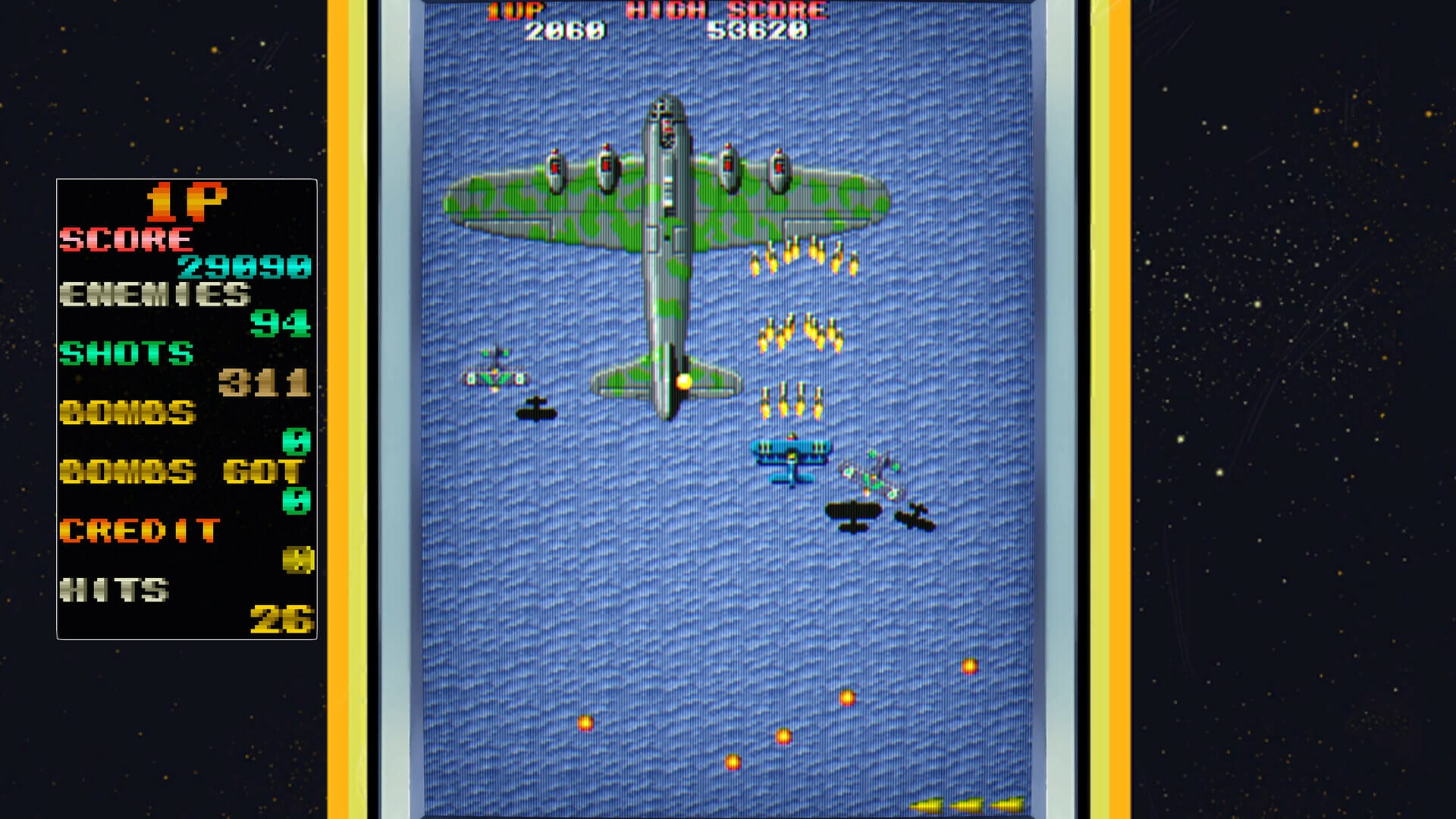 Hellfire PC review
Hellfire is the only horizontal shoot 'em up in this collection. I recently played it through the M2 ShotTriggers release that had Hellfire and Zero Wing bundled, but I'm glad that it has finally come to PC for those who enjoyed Zero Wing from BitWave Games' prior collection. This 1989-released Toaplan classic keeps you on your toes by having you adapt your attack patterns on the fly across very interesting levels and enemies. It is also a very difficult game towards the end, but it is my favorite of this bundle.
Hellfire PC review score: 8.5/10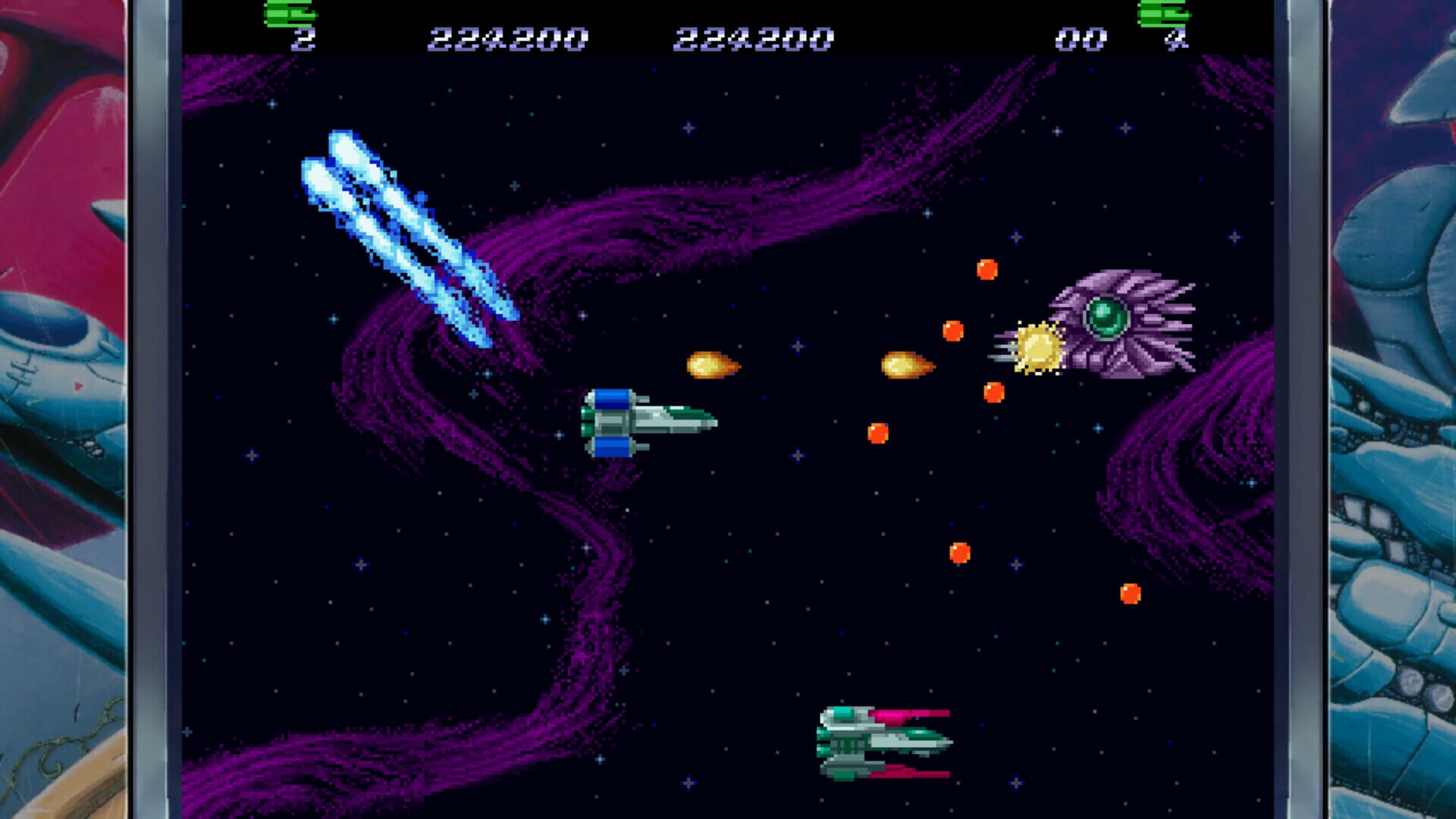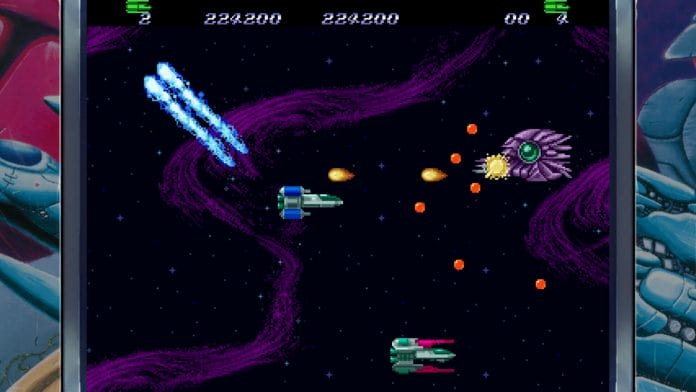 Toaplan Arcade Shoot 'em Ups Vol 2 review
Toaplan Arcade Shoot 'Em Ups 2 brings Hellfire, Slap Fight, Flying Shark, and Fire Shark to PC platforms, and this release arrives in a much better state than Volume 1 did. The games are excellent, and while there are some flaws that also affect prior releases, BitWave Games' work on the responsiveness and feel of these releases makes the collection an easy recommendation at its low asking price with all the accessibility features added. I hope future patches can improve the sound though.