Ghost of Tsushima isn't developer Sucker Punch's first outing. The studio was known for its other franchises such as Sly Cooper and Infamous. And while Ghost of Tsushima is a drastic shift compared to its past efforts, the studio hasn't forgotten its classics. Ghost of Tsushima features Sly Cooper and Infamous Easter eggs. Here's how to acquire them.
Ghost of Tsushima Band of The Second Son location
The Band of The Second Son is a piece vanity gear that's an Easter egg for Infamous Second Son. It's a maroon headband that bears a resemblance to the beanie worn by Infamous Second Son protagonist Deslin. You can find it atop the pagoda of the Omi Monastery in Act 2 of the game.
Ghost of Tsushima Crooked Kama Headband location
While the Crooked Kama Headband isn't what Sly Cooper wore in his games, it features the hook he'd use. You can find it atop the pagoda at Jogaku Temple in Act 3 of the game.
Ghost of Tsushima Sly Tanuki Sword Kit location
This cosmetic item is the most obvious Easter egg of the bunch and not just to the obvious references in its name but because it also looks like a racoon tail akin to Sly Cooper's. You can find it in on a Pillar of Honour on the east coast of Kin accessible in Act 3 of the game.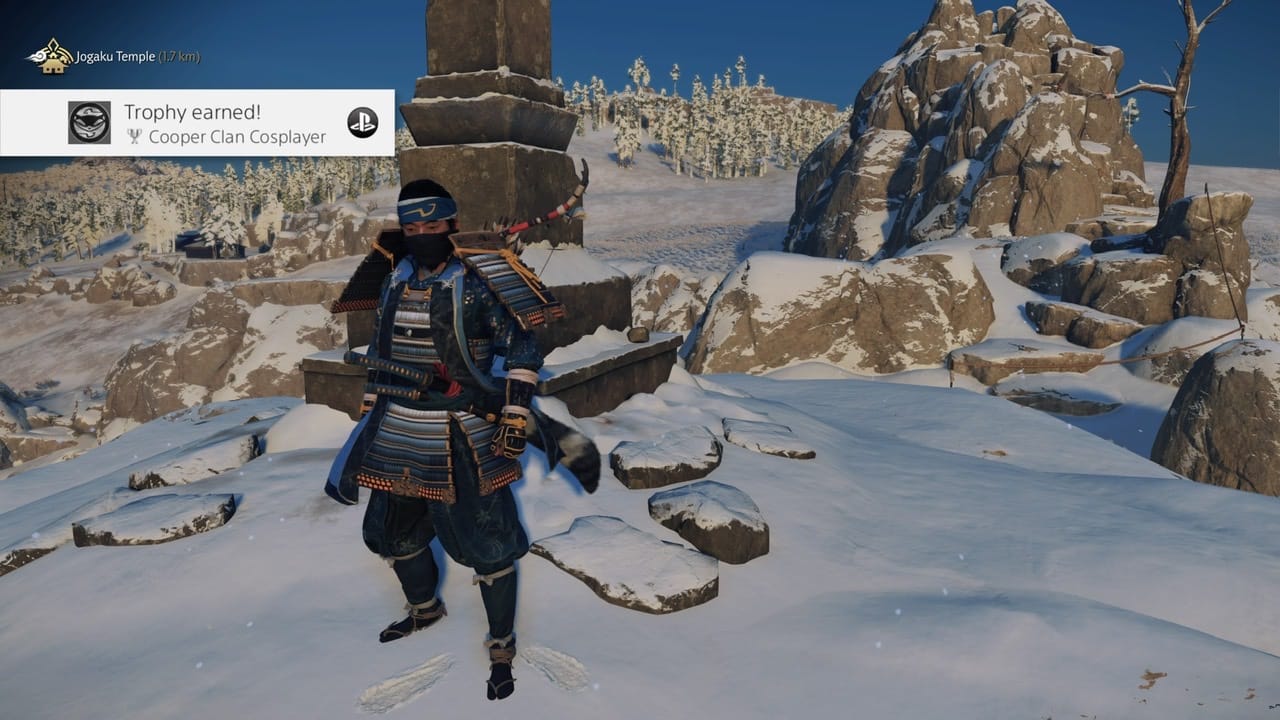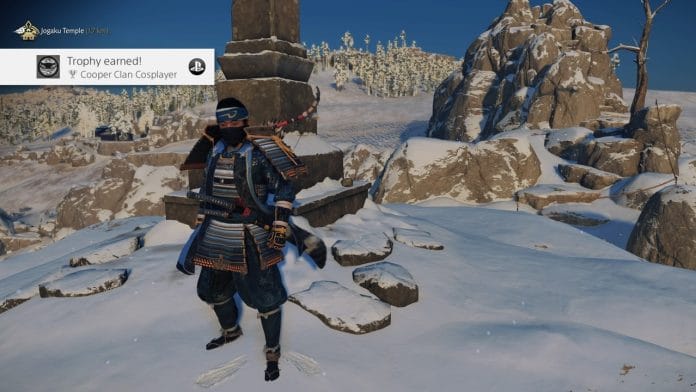 How to unlock Cooper Clan Cosplay trophy
The final Easter egg in Ghost of Tsushima is in the form of a trophy called Cooper Clan Cosplay. You need three items to unlock it as well as an armour dye called Ocean's Guardian that you can purchase from a merchant at Jogaku. To see it pop you'll need:
We found Ghost of Tsushima to be one of the best games from Sony this year with a fantastic photo mode to boot. Check out our Ghost of Tsushima review, buyer's guide, and everything else you know about Sony's PS4 swansong.