Tactics Ogre: Reborn is a release I had been looking forward to playing ever since it was listed on the PS Store prior to its official announcement. Despite loving Square Enix's RPGs and enjoying Final Fantasy Tactics, I never played much of Tactics Ogre. I owned the digital PSP version which I had installed on my PS Vita, but I never got deep into it. Once this new version was announced, I decided to keep the PSP version on my PS Vita ready to play and compare with the new release which I'm treating like a new game. Thanks to early access from Square Enix, I've been playing the game on both Steam Deck and Switch for my Tactics Ogre: Reborn preview which will cover impressions based on the first chapter on both platforms.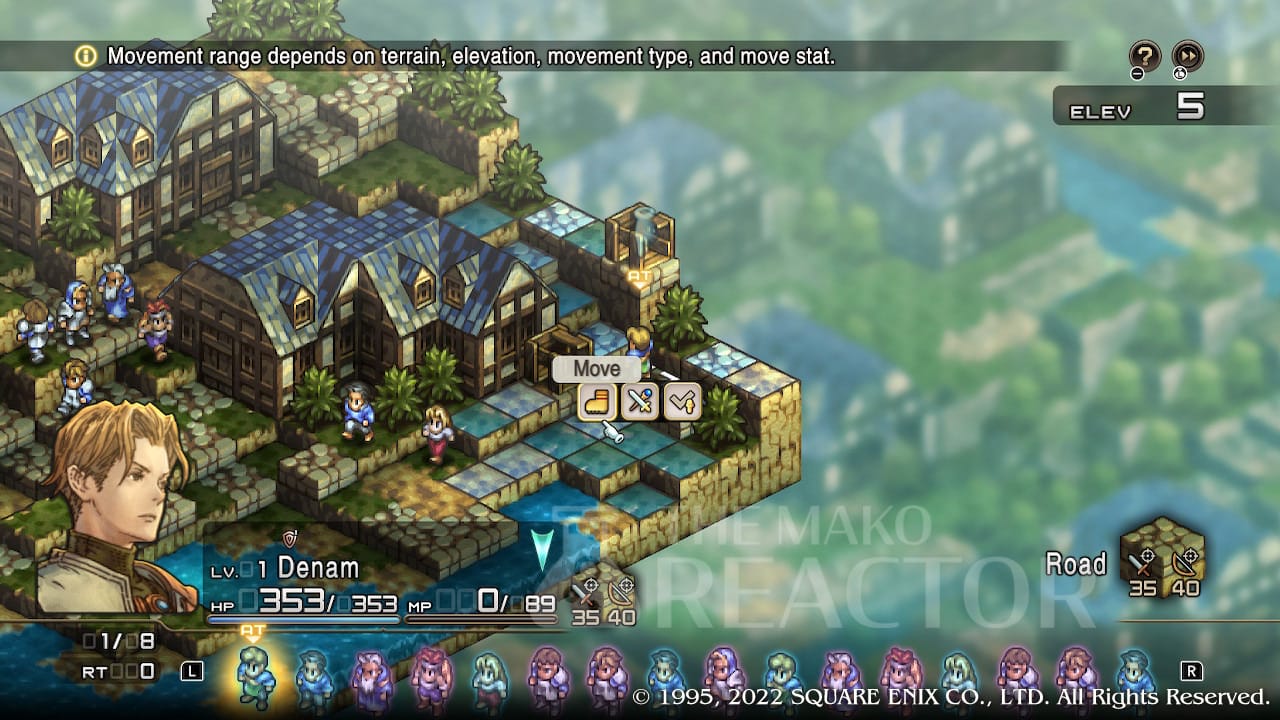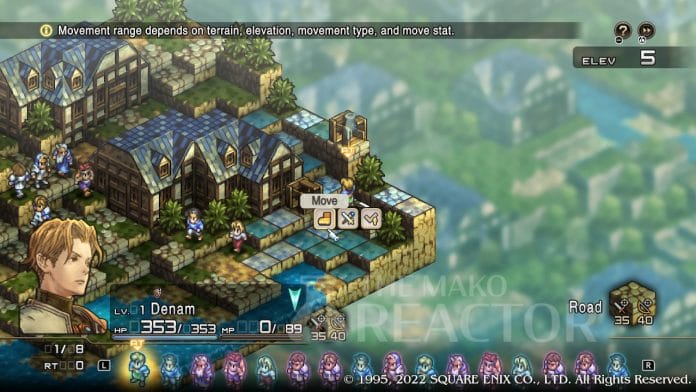 Considering I haven't played much of the original, I can't really compare mechanical changes and balance adjustments. I can also only talk about the first chapter of the game for this preview, so I will focus on how Tactics Ogre: Reborn looks and runs on Nintendo Switch (docked and handheld) and also on Steam Deck with some details about the PC port.
While it is too early to comment on the story, I'm impressed with the Japanese voice acting and the soundtrack the most so far. This might end up being one of my favorite Square Enix soundtracks, and the voice acting is a lovely addition. I've opted to play with Japanese on Steam Deck and English on Nintendo Switch to compare both in my playthroughs. So far, I'd say the Japanese voice track seems more consistently good, but I am enjoying the English voice acting as well. You can swap at anytime, and don't need to reset to a checkpoint or go back to the titlescreen like with some other games featuring dual audio.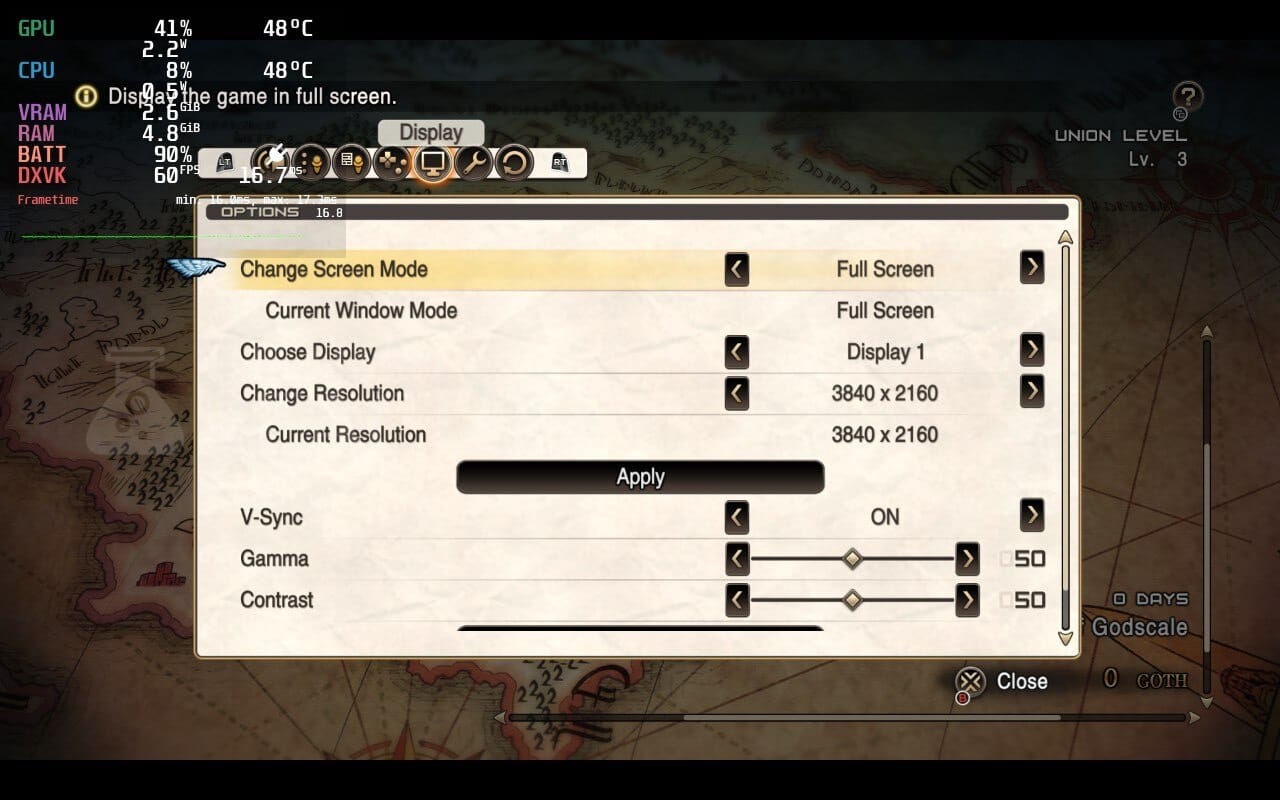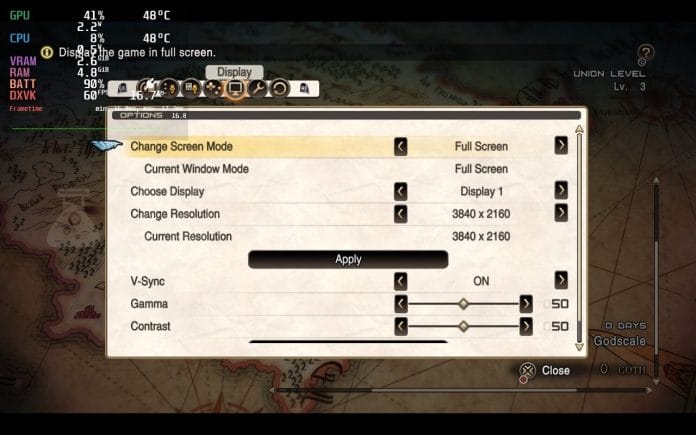 While checking out the PSP version on my PS Vita, the interface improvements are quite noticeable in Tactics Ogre: Reborn. I love how crisp everything looks and how the menus have been changed to suit newer displays. The new zoom options in combat are also nice additions. Despite them looking nice on my 1440p monitor when played over HDMI on Steam Deck, I'm floored at how good Tactics Ogre: Reborn looks on both my OLED Model Switch and the Steam Deck screen. While initially skeptical of the sprites, I've grown to like how Tactics Ogre: Reborn looks. I'll have a full PC-port specific review closer to launch.
Tactics Ogre: Reborn feels perfect on Nintendo Switch
Despite Tactics Ogre: Reborn being an enhanced version of an older game, I was a bit skeptical about the Nintendo Switch version. Many developers ship poorly-optimized Switch ports. Thankfully Tactics Ogre: Reborn is perfect on Switch based on my time spent in the first chapter. It loads quickly, has responsive menus, and the interface looks great in both docked and handheld modes. One aspect about the Switch version that I want to highlight, is the HD Rumble implementation. I love when developers pay attention to this, and it is superbly done in Tactics Ogre: Reborn both when played in handheld mode and on my Pro Controller docked.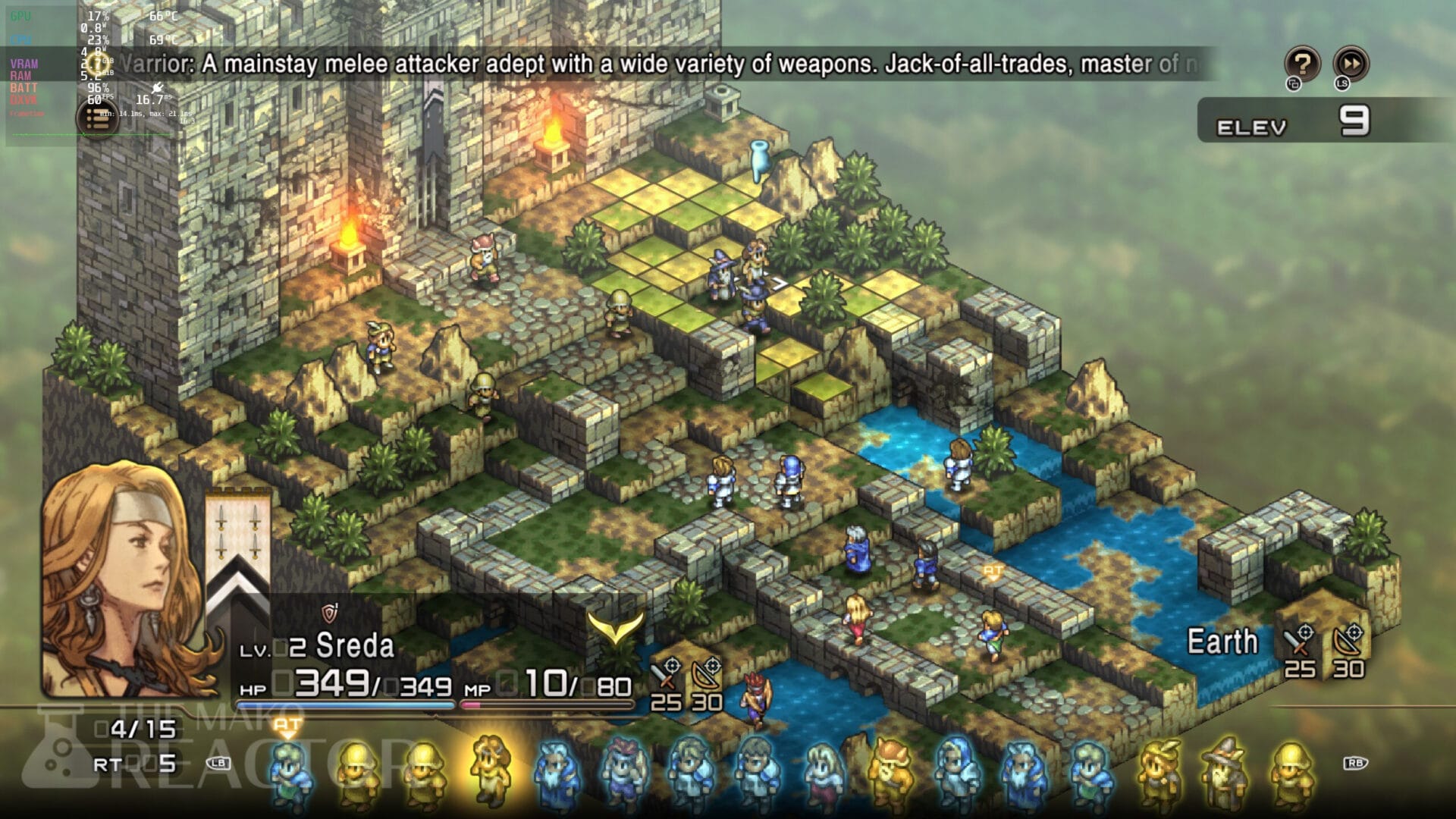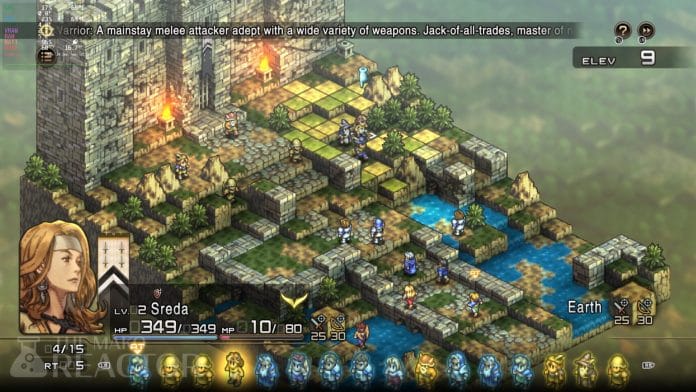 Tactics Ogre: Reborn should be verified on Steam Deck
After spending 30 minutes playing Tactics Ogre: Reborn on Steam Deck for my first play session with the game, I was sold on the PC version for portable play. Not only does it run flawlessly at 60fps on Steam Deck, but it also doesn't consume too much power. The gamescope showed me the game consuming about 9W of power at 60fps and high brightness. It also has touch support for the mouse giving you the best of both worlds with being able to use button controls or tapping to progress dialogue when you want. One very important thing to note is that Tactics Ogre: Reborn supports Steam Cloud already. You don't need to wait weeks like with The DioField Chronicle on PC.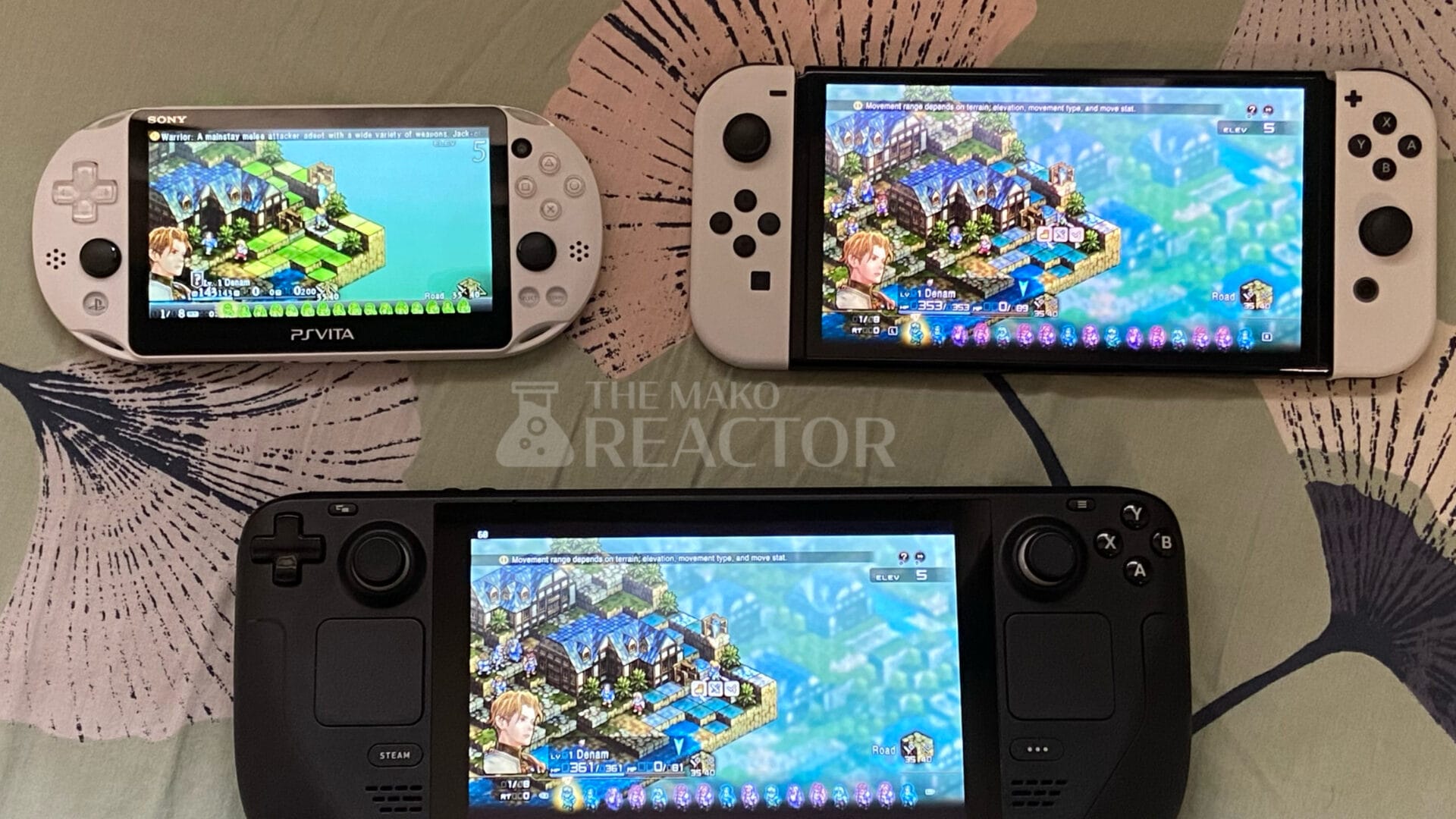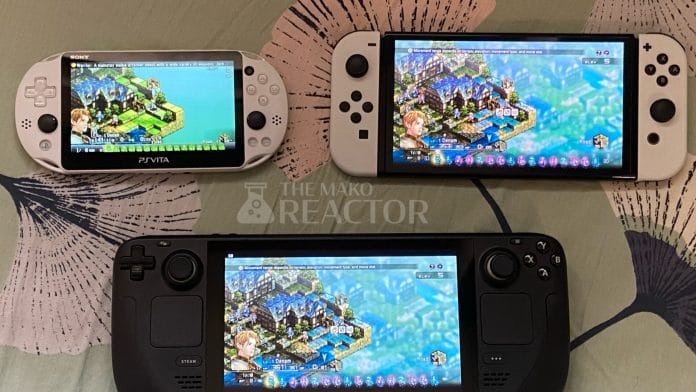 Tactics Ogre: Reborn Steam Deck vs Nintendo Switch
I've enjoyed seeing how PC ports run on Steam Deck and how they compare to the native Nintendo Switch versions over the last few months. Taking into account performance, load times, screen quality, and port quality, this is where I'd usually recommend one version over the other. Tactics Ogre: Reborn is a fantastic experience so far on both systems. I'd recommend the Switch version over playing it on Steam Deck based on the time I've spent with the first chapter given how good it feels on Switch and for the better screen if you have an OLED model. So far, Tactics Ogre: Reborn plays like a dream on both platforms, and it seems like Square Enix has put a lot of care into this release.
Hopefully my Tactics Ogre: Reborn preview impressions on Steam Deck and Nintendo Switch helped if you were curious about how it runs on both platforms. Stay tuned for my full Tactics Ogre: Reborn reviews closer to launch covering the game's full PC conversion and more across Nintendo Switch.