Aksys Games just announced a localization of experience inc's Mon-Yu alongside revealing release windows for four otome games on Nintendo Switch at the new All Aksys online event. The previous All Aksys showcase event featured new looks at previously announced games, special guests, and gameplay. The 2022 edition of the All Aksys Online Event confirmed that Mon-Yu is coming to Switch and Steam in 2023 with a limited edition for Piofiore: Episodio 1926 and more. Watch a trailer from Aksys Games' Piofiore: Episodio 1926 below:
Piofiore: Episodio 1926 Nintendo Switch limited edition
The Piofiore: Episodio 1926 limited edition includes the following:
A copy of the game
68-page full color artbook
3" keychain of the Piofiore men
1" metal pin
16×22 full color cloth poster
collectible box.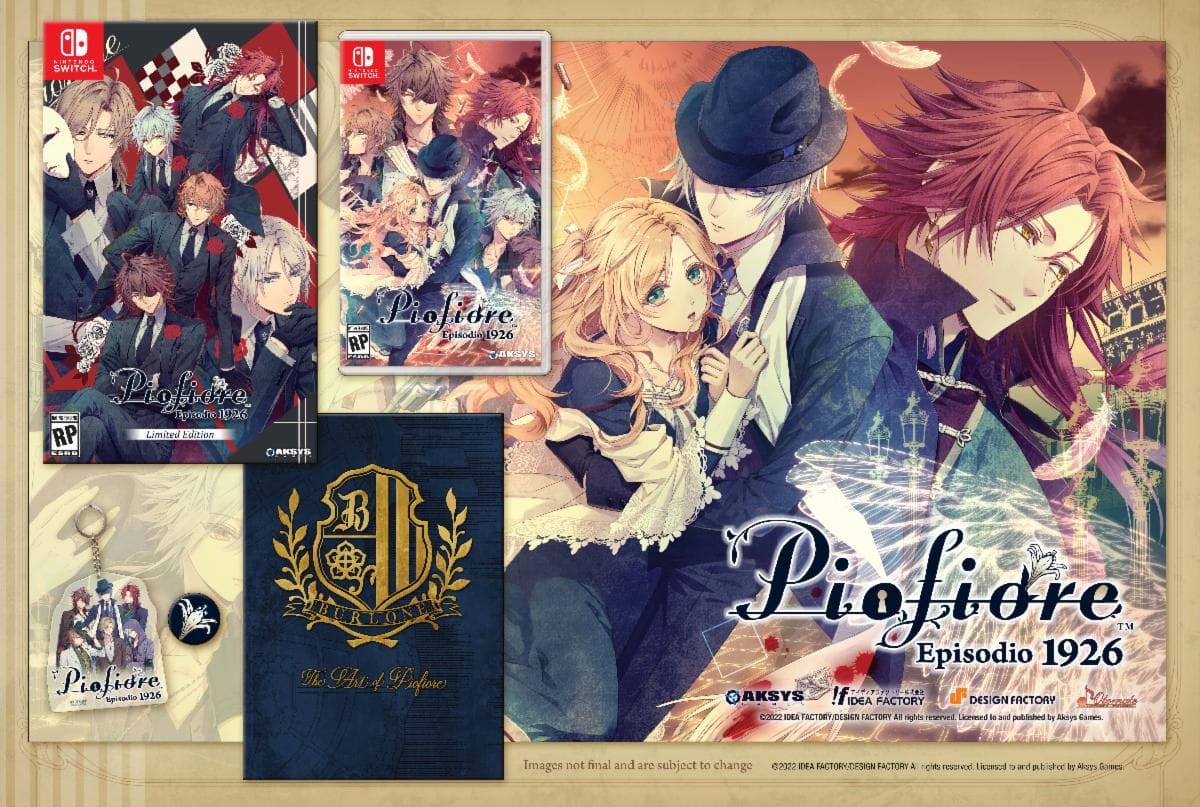 All Aksys 2022 otome game announcements and release dates
Piofiore: Episodio 1926, Lover Pretend, and Paradigm Pardox release in Fall 2022. Pre-orders go live at 9 AM PST tomorrow on February 18. Kimi wa Yukima ni Koinegau (English title TBA) will release next year on Nintendo Switch.
It is going to be interesting to see what goodies Aksys includes in the physical releases for these titles on Nintendo Switch this year.