While Yakuza 3 for PS4 leaked prior to Gamescom 2019, Sega's big surprise for Gamescom 2019 was revealed a bit early by the PSN store. The Yakuza Remastered Collection brings three PS3 Yakuza games to PS4 in the West in a single package that is available in a staggered rollout digitally or in a physical bundle on February 11, 2020. Watch the trailer below:
From the digital bundle, Yakuza 3 is playable right now with Yakuza 4 releasing in October and Yakuza 5 debuting on PS4 in the West alongside the retail release in February 2020. Today, an interview on MCV UK with series producer Daisuke Sato reveals that the games that are only available in a bundle today will be sold separately when the physical release happens.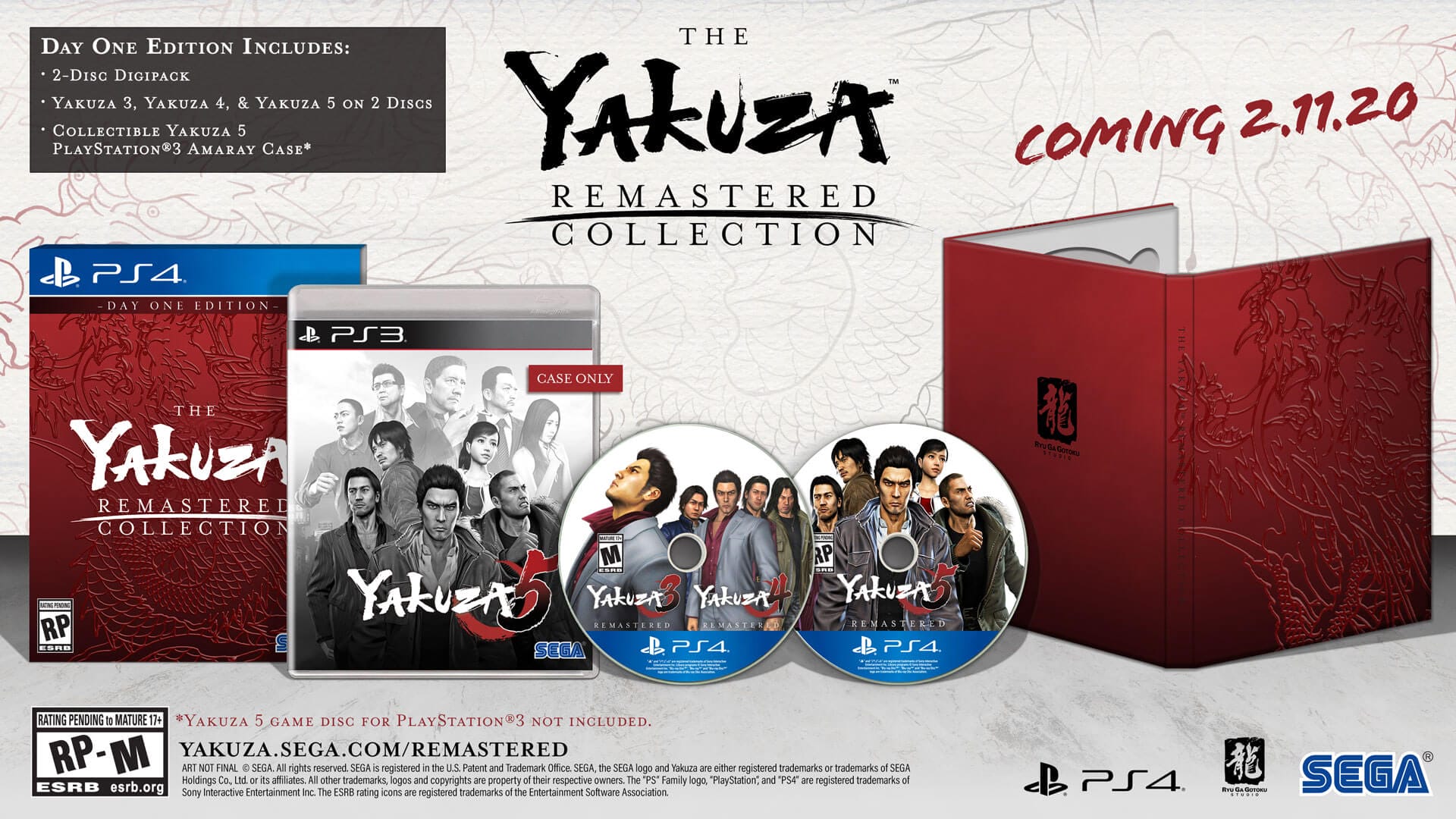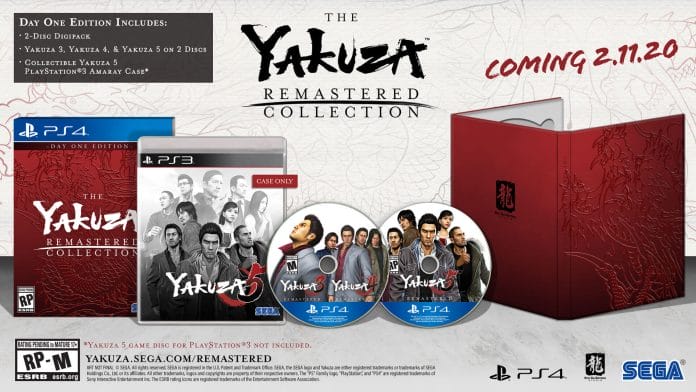 The Yakuza Remastered Collection is available starting with Yakuza 3 digitally on PSN right now for PlayStation 4.