At Idea Factory International's Online Summer Festival, the publisher previously announced a localization of the otome game Cupid Parasite for Nintendo Switch. Cupid Parasite released in Japan last August and it is getting a digital and physical release in the West this Fall alongside a limited edition. Today, Idea Factory International announced the release date and detailed the Cupid Parasite Limited Edition for Nintendo Switch in the WEst. Cupid Parasite revolves around Cupid Corporation's top bridal advisor who is tasked with matchmaking and the fate of Parasite 5. Watch the Cupid Parasite trailer below:
Cupid Parasite Nintendo Switch physical release
Cupid Parasite is getting a physical release on Nintendo Switch priced at $49.99.
Cupid Parasite Nintendo Switch Limited Edition
The Cupid Parasite Nintendo Switch Limited Edition is priced at $94.99 and it will go up for pre-order on October 4 at the IFI Online Stores in North America and Europe. It includes the following:
Nintendo Switch Game (with reversible cover)
Collector's Box
Steel Game Case
"The Parasite's Guide to Los York" Hardcover Art Book
Keychain Set
"Radio Los York Presents: Pillow Talk"
Exclusive Trading Card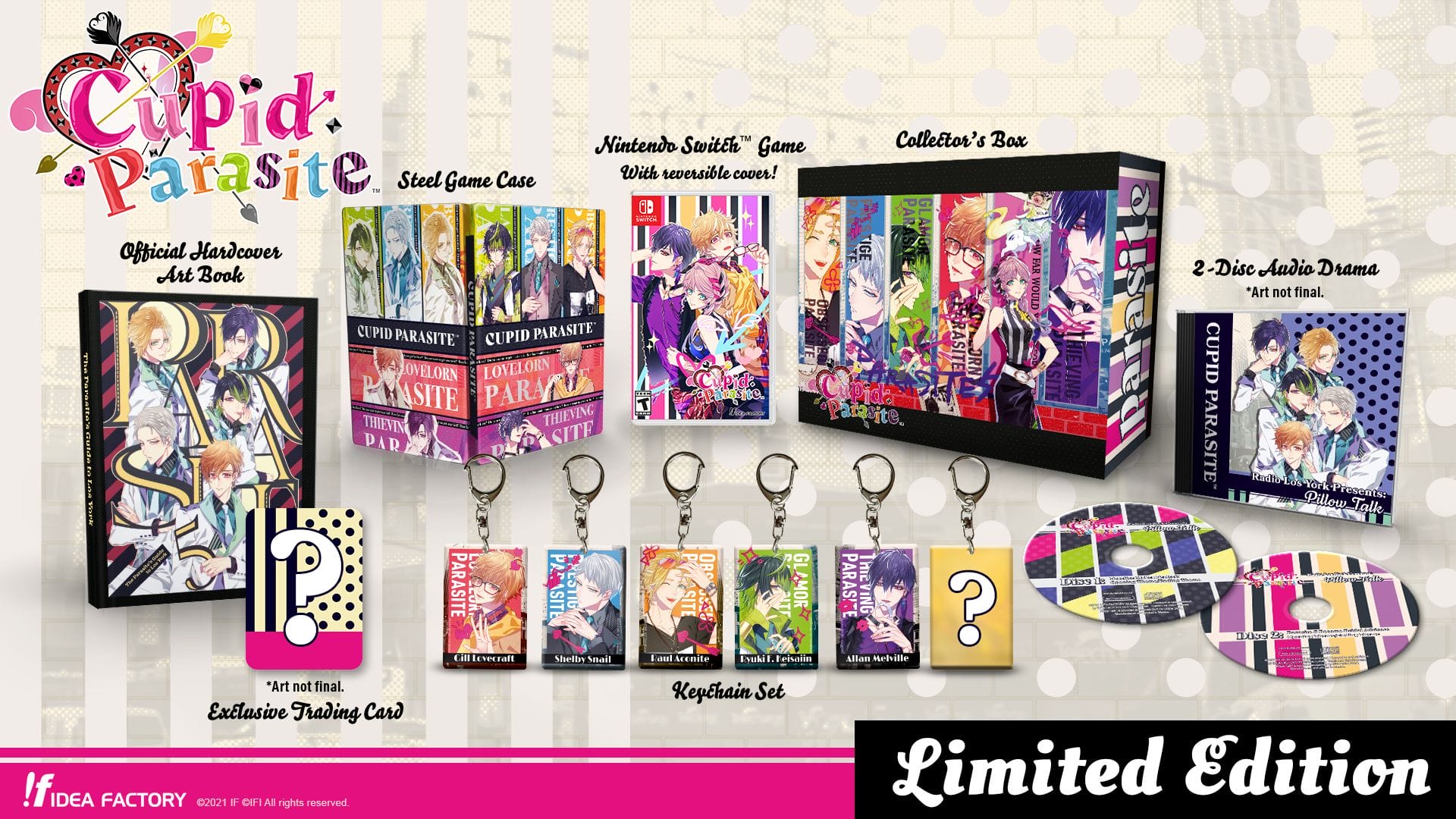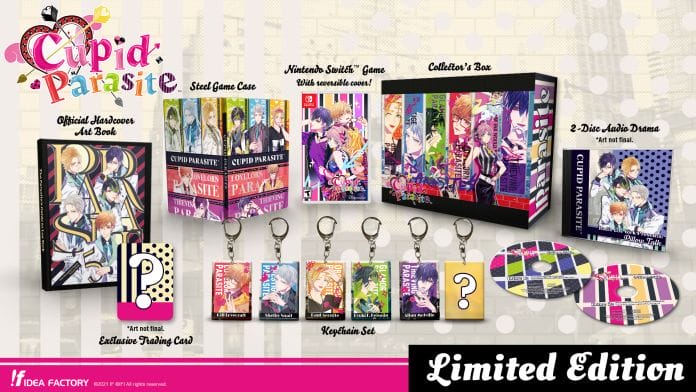 Check out the Cupid Parasite website here and eShop page here.
Cupid Parasite releases on November 2 in North America and November 5 in Europe for Nintendo Switch.