Originally released on PS4, Xbox One, and PC back in January 2020, the action RPG Dragon Ball Z: Kakarot has finally arrived on Nintendo Switch in the form of Dragon Ball Z: Kakarot + A New Power Awakens Set. This release includes both parts of the DLC A New Power Awakens and some Nintendo Switch-exclusive features. As is the case with many Bandai Namco Entertainment games, Dragon Ball Z: Kakarot has also gotten a late Nintendo Switch port at full price packed with some DLC and a few extras. Having originally played the game on Xbox One X and more recently PS4 Pro, I'm quite impressed with this Nintendo Switch conversion despite some technical issues.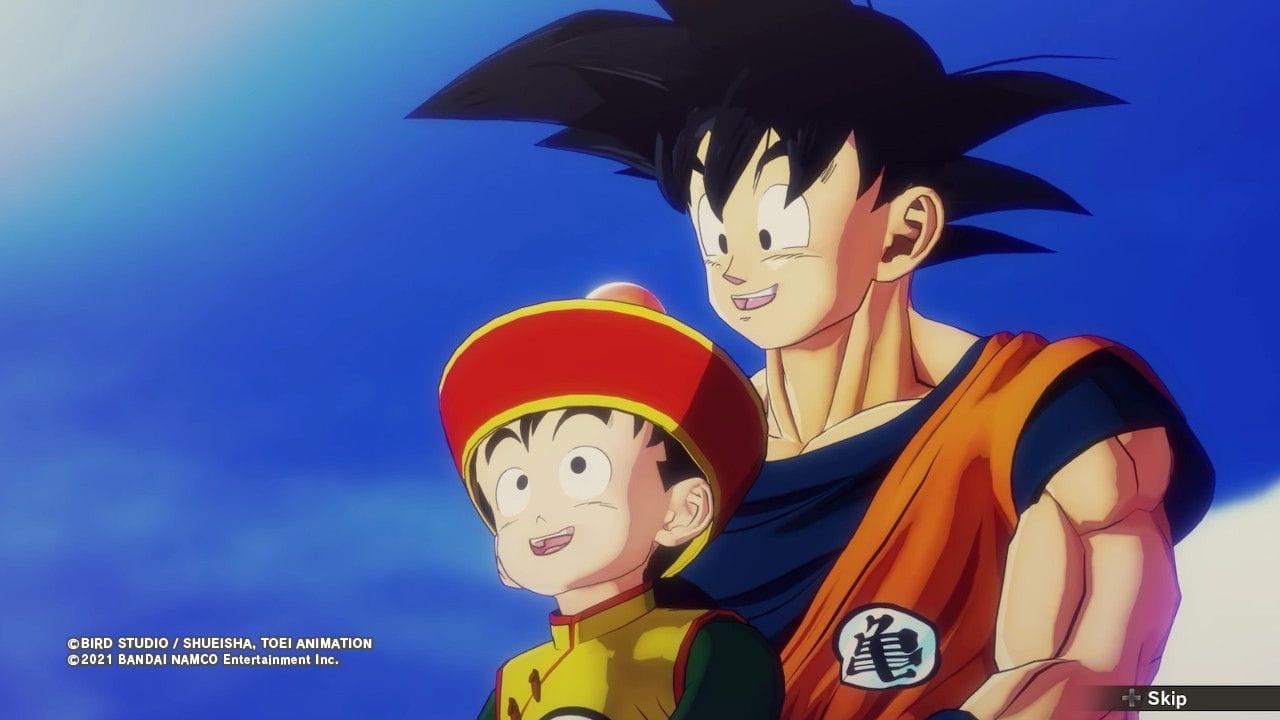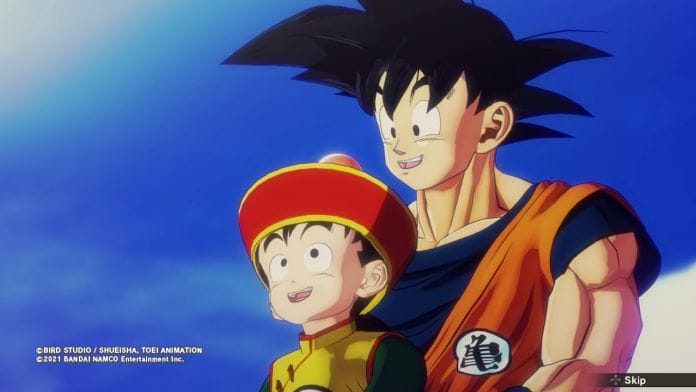 If you've not played Dragon Ball Z: Kakarot on any platform before, the open world RPG lets you relive key moments from the Dragon Ball Z story including the Saiyan Saga, Majin Buu Saga, and more. Additional story content was also added to the game through paid DLC, some of which is included on Nintendo Switch in the base game. While most fans of the series will have experienced this story quite a few times, Dragon Ball Z: Kakarot managed to make it feel like a real adventure. While there are RPG elements as well, some of them felt tacked on and the real draw of this game was character interactions alongside the combat.
Dragon Ball Z: Kakarot on Nintendo Switch includes the main game, A New Power Awakens (Parts 1 and 2), new quality of life features, and some new quests. The original game's difficulty was notoriously easy for many players and with the Nintendo Switch version, you can select easy, normal, or hard. This is a welcome addition to the game making it more accessible or challenging depending on your skill level. The new sub-quests will let other characters become playable. You can access these quests by completing the main game.
Bandai Namco Entertainment has confirmed that these new features and quests will be brought to PS4, Xbox One, and PC but a release window has not been announced. One thing to note is that not all the content available on other platforms is included on Nintendo Switch from day one. Dragon Ball Card Warriors, which was added to the game on other platforms through a free update, will be coming to Nintendo Switch in Autumn.
When I played this on Xbox One X at launch, I was impressed with the visuals but disappointed by the lack of a high frame rate option on all consoles. The 30fps target on more powerful systems made me wonder how a potential Nintendo Switch release would fare and having played it, I'm quite impressed. This ambitious Unreal Engine 4 game scales well both docked and handheld on Nintendo Switch. The image quality is quite good as well despite not being native resolution. There have been cutbacks in a lot of places but art style carries things well. There's definitely a drop in image quality coming from PS4 Pro and Xbox so keep that in mind if you already played it there and wanted to get this on Switch for portable play.
The frame rate target here is 30fps like other consoles, but it has drops in some areas and can fluctuate depending on the visual load in and out of combat. In my testing the frame rate in combat (outside of some particle effects) is more consistent than traversal in larger areas on the ground or closer to more busy areas on the ground. Thankfully, the frame rate never reaches the lows of Ni no Kuni 2 which gave me motion sickness in one area with its erratic performance.
With the new quality of life features and inclusion of DLC (not all) in the base release, Dragon Ball Z: Kakarot + A New Power Awakens Set on Nintendo Switch is good value. The downside is buying the other DLC costs more than it should. Given that this release is more than one and a half years after the game debuted on other platforms, it should've included the core DLC right from the get go with the full price tag. Barring that, the only problems Dragon Ball Z: Kakarot + A New Power Awakens Set suffers from include the lack of Dragon Ball Card Warriors being available from launch, and the issues the main game suffers from on all platforms. Some of the RPG elements of the game itself feel a bit tacked on. While I enjoyed the combat, it might get repetitive for some players. The boss fights remain a great spectacle though.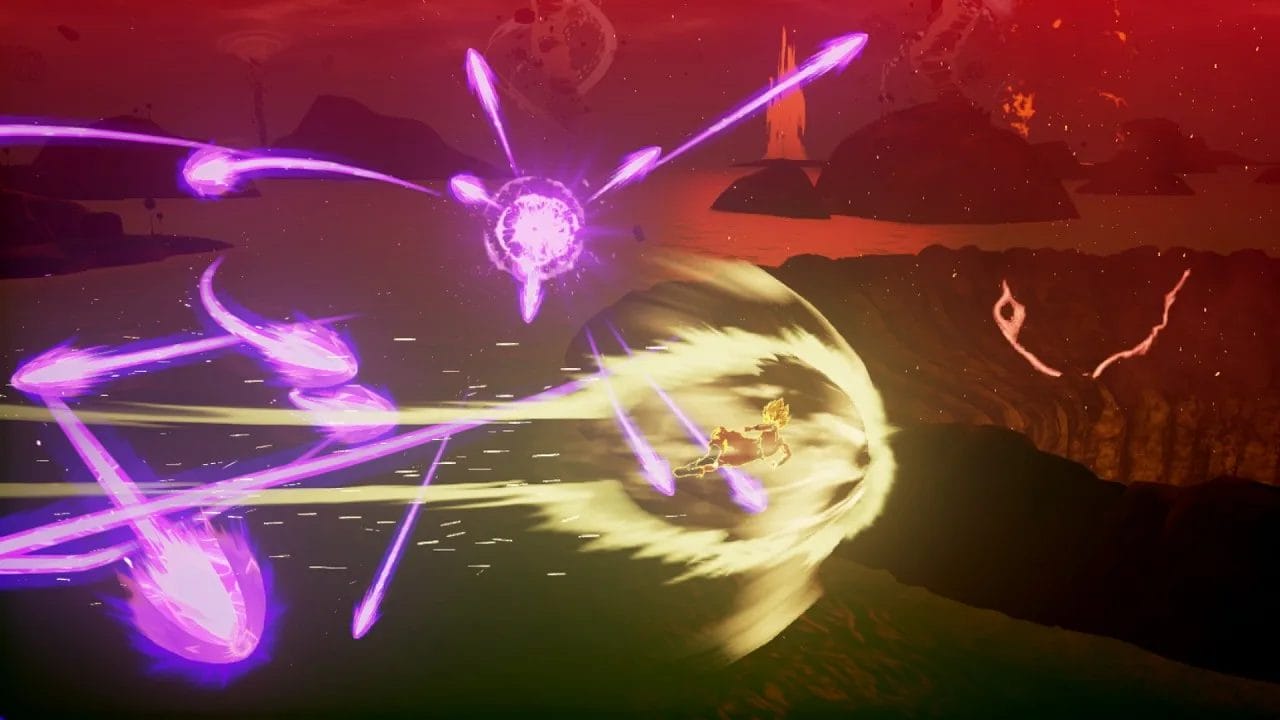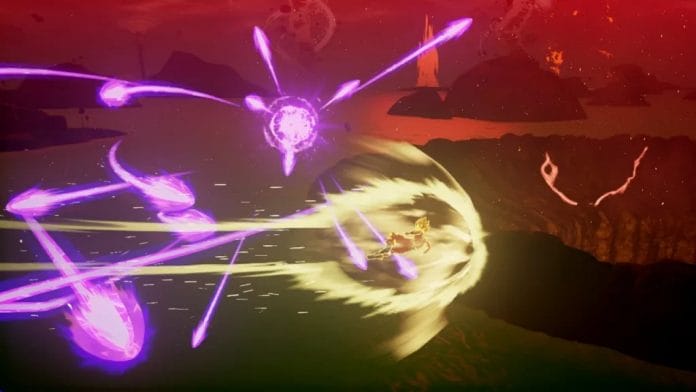 If you skipped the original release in the hopes of a potential Nintendo Switch port, Dragon Ball Z: Kakarot + A New Power Awakens Set is well worth your time if you are a fan of Dragon Ball. It feels like a labor of love in so many ways and the Nintendo Switch port is a lot better than I expected. Hopefully the few issues can be ironed out in future patches. If you did play it on another platform and want to play it once again on the go, this is a fine experience and I enjoyed revisiting the game for the third time. I hope CyberConnect2 and Bandai Namco Entertainment bring some more content to the game because it is that good.
Switch port review: This review focusses on the Nintendo Switch version and port quality of a game that was either previously released on other platforms or one that simultaneously launched on Nintendo Switch and other platforms.