The Dragon Quest Builders 2 demo for the Nintendo Switch and PS4 is out now. You can download the Dragon Quest Builders 2 demo via the PS Store or Nintendo eShop. The Dragon Quest Builders 2 demo download size is 1.39GB on PS4 and 803MB on the Nintendo Switch. With the game having a July 12 release date, it's a good way to get an idea of what to expect before ponying down for a copy.
Dragon Quest Builders 2 is a sequel to the fantastic Dragon Quest Builders. The original blended Minecraft with Dragon Quest and ended up being a ton of fun for fans of RPGs and crafting. While the original debuted on PS4 and PS Vita in the West, the sequel is coming to PS4 and Nintendo Switch.
Is Dragon Quest Builders 2 releasing on Nintendo Switch in India?
As of now, it is only releasing on PS4 in India at retail and digitally. This is because the Nintendo Switch version is being published by Nintendo who is also distributing it. Games like Skyrim and Doom on Switch were distributed by Nintendo so they didn't release here officially despite Bethesda games releasing here officially. If this game does release here on Nintendo Switch officially, expect a much higher price point like Super Mario Maker 2.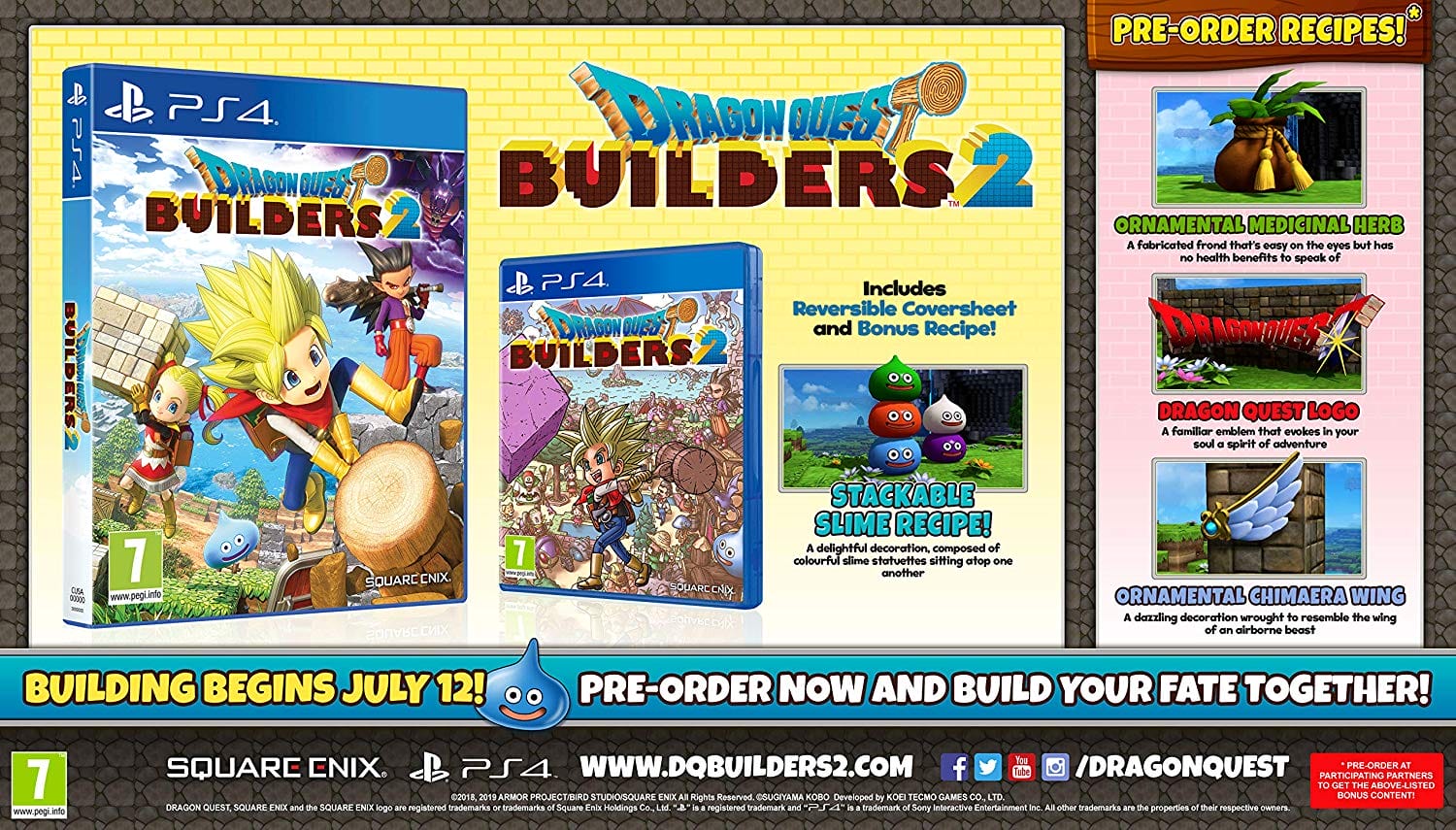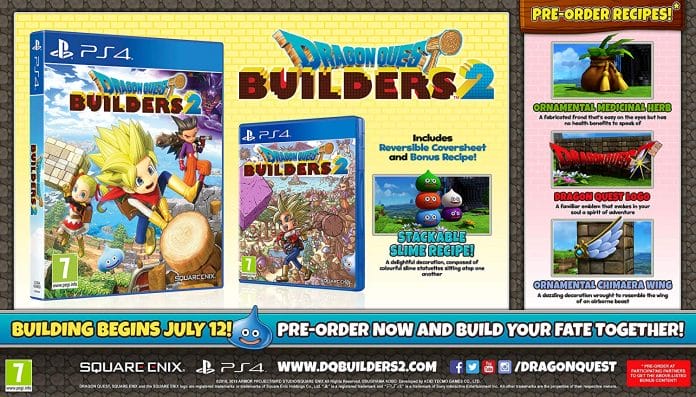 The edition pictured above is what will be released here at retail assuming the digital content is included as a code in the retail box and not through a code sent from retailers.
Dragon Quest Builders 2 releases on July 12 for PlayStation 4. The physical release costs Rs. 2999 (Listed only on Games The Shop as of this writing) which is Rs. 500 less than the digital price on PSN. There is also a deluxe edition for Rs. 4799 digitally which includes a Season Pass and more digital content.