Originally scheduled to release this Friday, Dragon Quest Builders 2 for PS4 has been delayed by a few days in India. Pre-orders went live with a very nice price at Rs. 2999 on Games The Shop a little while ago. Today, Games The Shop's listing for the game has seen a release date change to July 16. As of this writing, the reason for the delay is unknown but this only affects retail copies with the game releasing on PSN digitally this Friday. The Mako Reactor has got in touch with e-xpress for comment and will update this story if we hear from the company.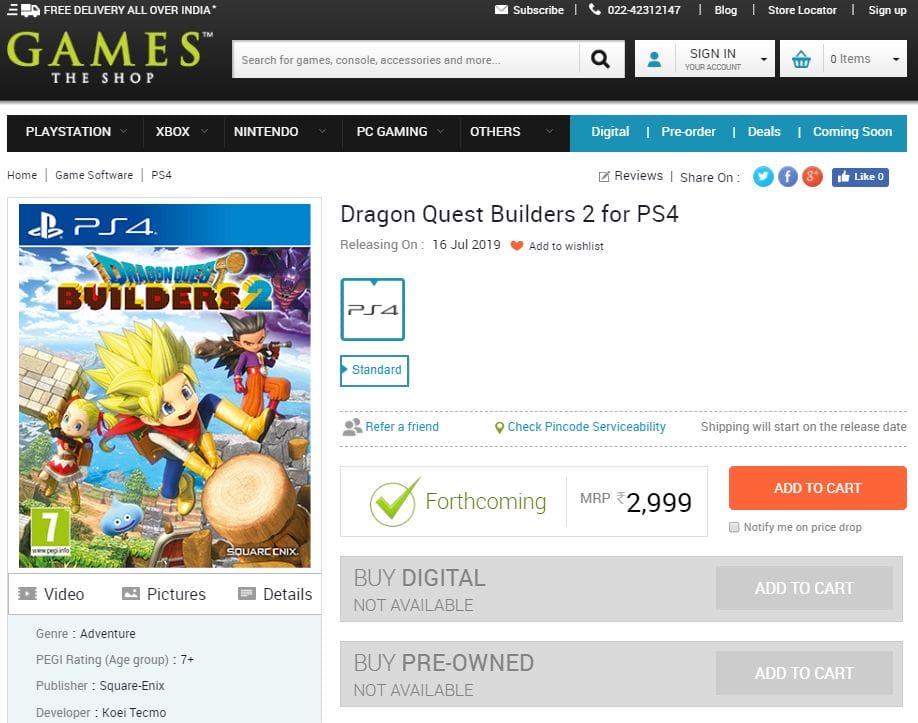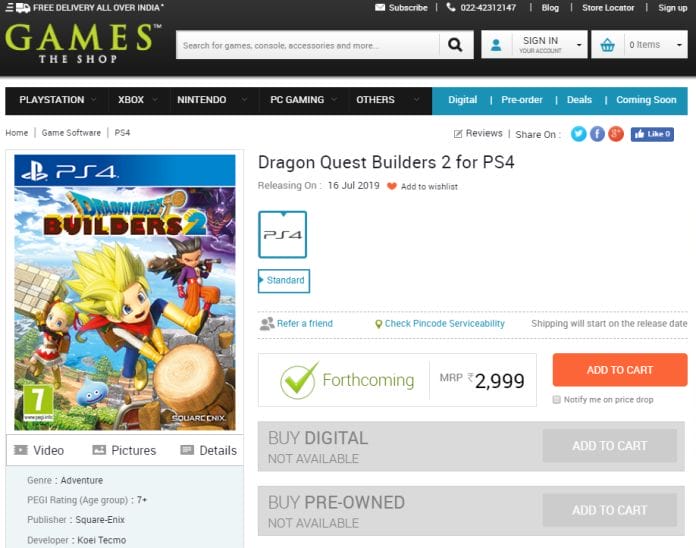 Is Dragon Quest Builders 2 releasing on Nintendo Switch in India?
As of now, it is only releasing on PS4 in India at retail and digitally. This is because the Nintendo Switch version is being published by Nintendo who is also distributing it. Games like Skyrim and DOOM on Switch were distributed by Nintendo so they didn't release here officially despite Bethesda games releasing here officially. If this game does release here on Nintendo Switch officially, expect a much higher price point like Super Mario Maker 2.
Dragon Quest Builders 2 releases digitally on Nintendo Switch and PS4 on July 12. Read our impressions of the demo on both platforms here. We will have a full review of it soon.