Capcom recently released Exoprimal worldwide on Xbox Game Pass, Xbox Series X, Xbox One, PS5, PS4, and Steam. I enjoyed my time with it quite a bit despite the issues and slow opening. Read my Exoprimal PS5 review here. Today, Capcom released the Exoprimal Soundtrack on Spotify and Apple Music worldwide. This soundtrack features 79 tracks including Exohuman and much more. Music in this soundtrack has been composed by Casey Edwards & Jeff Rona (Devil May Cry 5), Shusaku Uchiyama (Resident Evil series), and more. Watch the Exoprimal launch trailer below:
Exoprimal Soundtrack on Spotify and Apple Music
Check out the 79 track Exoprimal soundtrack on Spotify here and Apple Music here.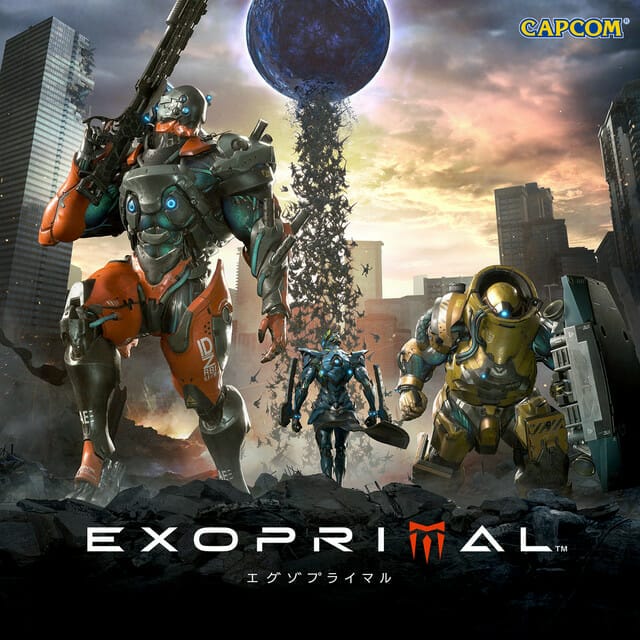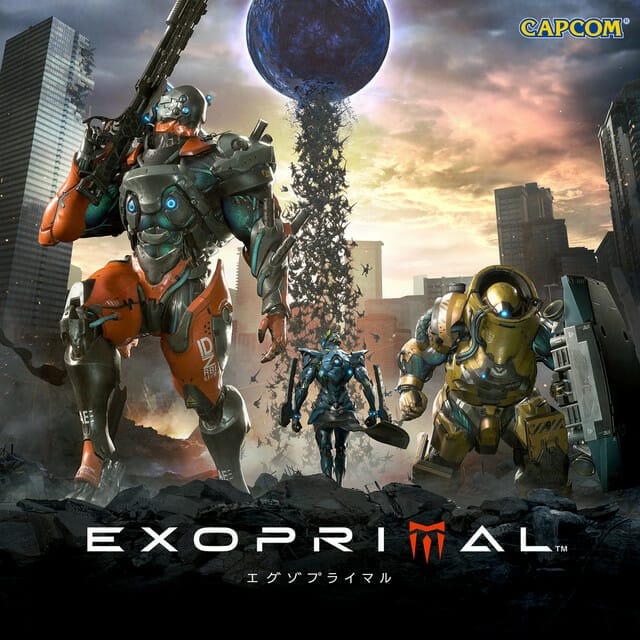 Exoprimal Steam Deck Playable
While it isn't Steam Deck Verified, Exoprimal is marked as Playable because it sometimes shows non Steam Deck controller icons and has some text that is difficult to read on the small screen. Hopefully Capcom can sort these so it can be Steam Deck Verified like Street Fighter 6 and Resident Evil 4 soon.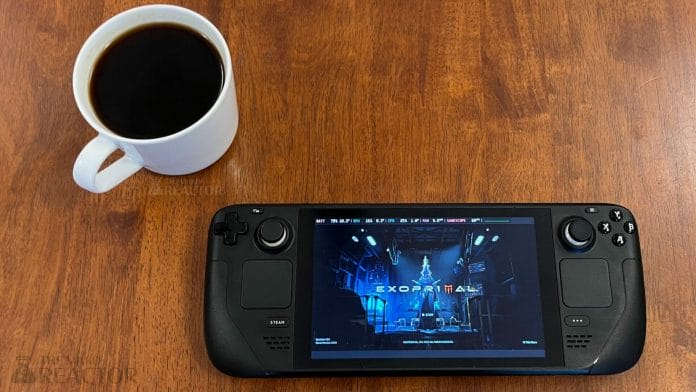 Exoprimal post launch roadmap
The post launch roadmap is below: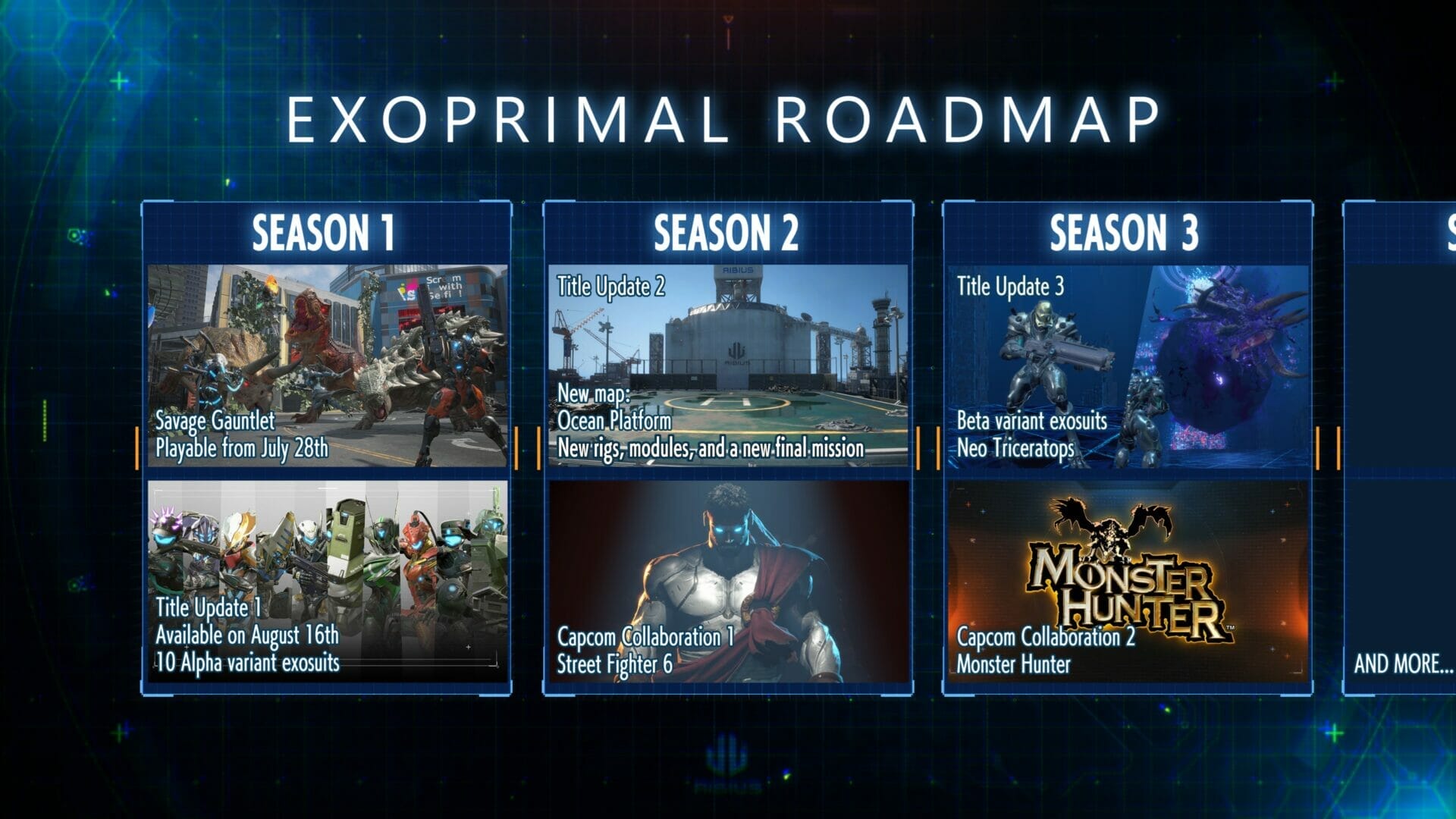 Exoprimal Season 2 date and Street Fighter 6 collaboration
Exoprimal Season 2 kicks off in mid-October 2023 and will feature the next title update, which brings in the Street Fighter 6 collaboration. This season also adds in a new map and Final Mission, plus more rigs and modules.
Exoprimal Season 3 date and Monster Hunter collaboration
In January 2024, Exoprimal Season 3 will see Beta variant Exosuits added. This season will also add a new foe to battle, the Neo Triceratops. A Monster Hunter collaboration will be included in Season 3.
Exoprimal is out now wolrdwide for PS5, Xbox Series X|S, PS4, Xbox One, and PC platforms. It is also in Xbox Game Pass from day one. Check it out on Steam here.