Square Enix just launched the Final Fantasy XIV 10th Anniversary celebration website. Final Fantasy XIV A Realm Reborn launched in August 2013, and has since seen multiple expansions, content updates, collaborations, and loads of brilliant music arrive. The most recent update for the game is patch 6.41 following the major 6.4 update bringing in the new Raid Dungeon – Pandæmonium: Anabaseios, new story quests: The Dark Throne, a new trial, a new dungeon, and a lot more. This new website will be updated with events, news, and more while keeping track of recent events, collaborations, and more relating to Final Fantasy XIV.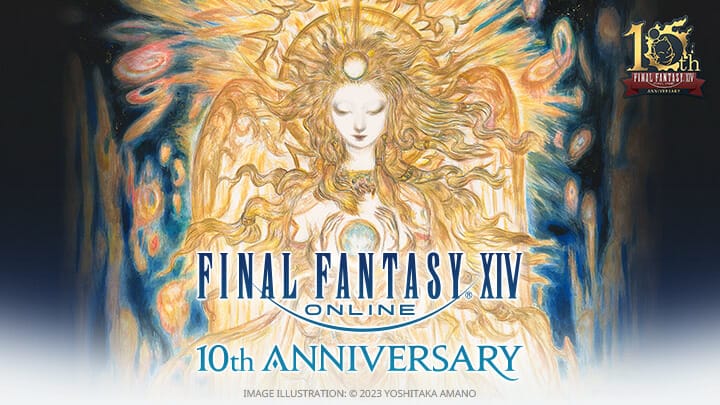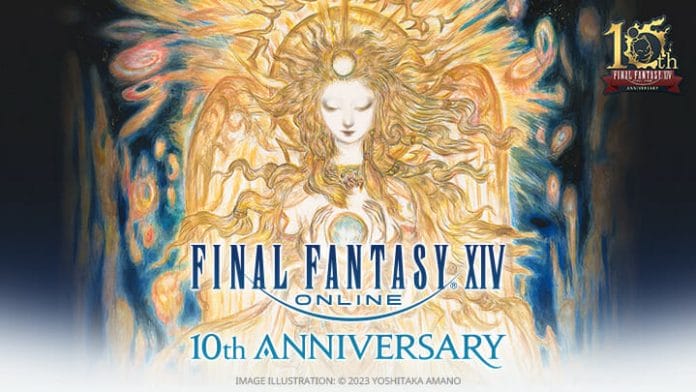 Final Fantasy XIV 10th anniversary announcements
The current website has events leading into 2024 already listed including the European Fan Fest, Eorzean Symphony concert, and a lot more. It does mention that there will be more updates coming.
I'm interested to see what Square Enix does to celebrate A Realm Reborn's launch and whether it pays some tribute to 1.0 in the current version of Final Fantasy XIV. I'm looking forward to getting back into Final Fantasy XIV next month having just beaten and loved Final Fantasy XVI on PS5.
Final Fantasy XIV is out now on PS5, PS4, and PC platforms worldwide.