Koei Tecmo and Gust's Atelier Ryza 3: Alchemist of the End and the Secret Key recently released on PS5, PS4, Switch, and Steam worldwide following a delay. Read my console review here and PC review here. Just like the publisher did two years ago to celebrate a million sales of the Atelier Ryza series, celebration DLC will be released for Atelier Ryza 2, Blue Reflection Second Light, and Project Zero / Fatal Frame: Maiden of Black Water to celebrate over two million units shipped worldwide for the Atelier Ryza series. This includes costumes that were early purchase bonuses, collector's edition bonuses, and more. The DLC will be made available on July 21 worldwide.
Atelier Ryza 2 million units shipped celebration DLC
The costumes are below:
Atelier Ryza 2 – "Nostalgic Straw Hat" Accessory for Ryza, Summer Fashion Costume Set, Ryza Exclusive Costume "Sonnet of Dawn", "Beware of Puni!" and "Blue Puni Costume" T-Shirts for Ryza.
Blue Reflection: Second Light – "Ryza Style" Costume for Ao
Project Zero: Maiden of Black Water – Yuri Exclusive Costume "Ryza Outfit", "Ryza Hat"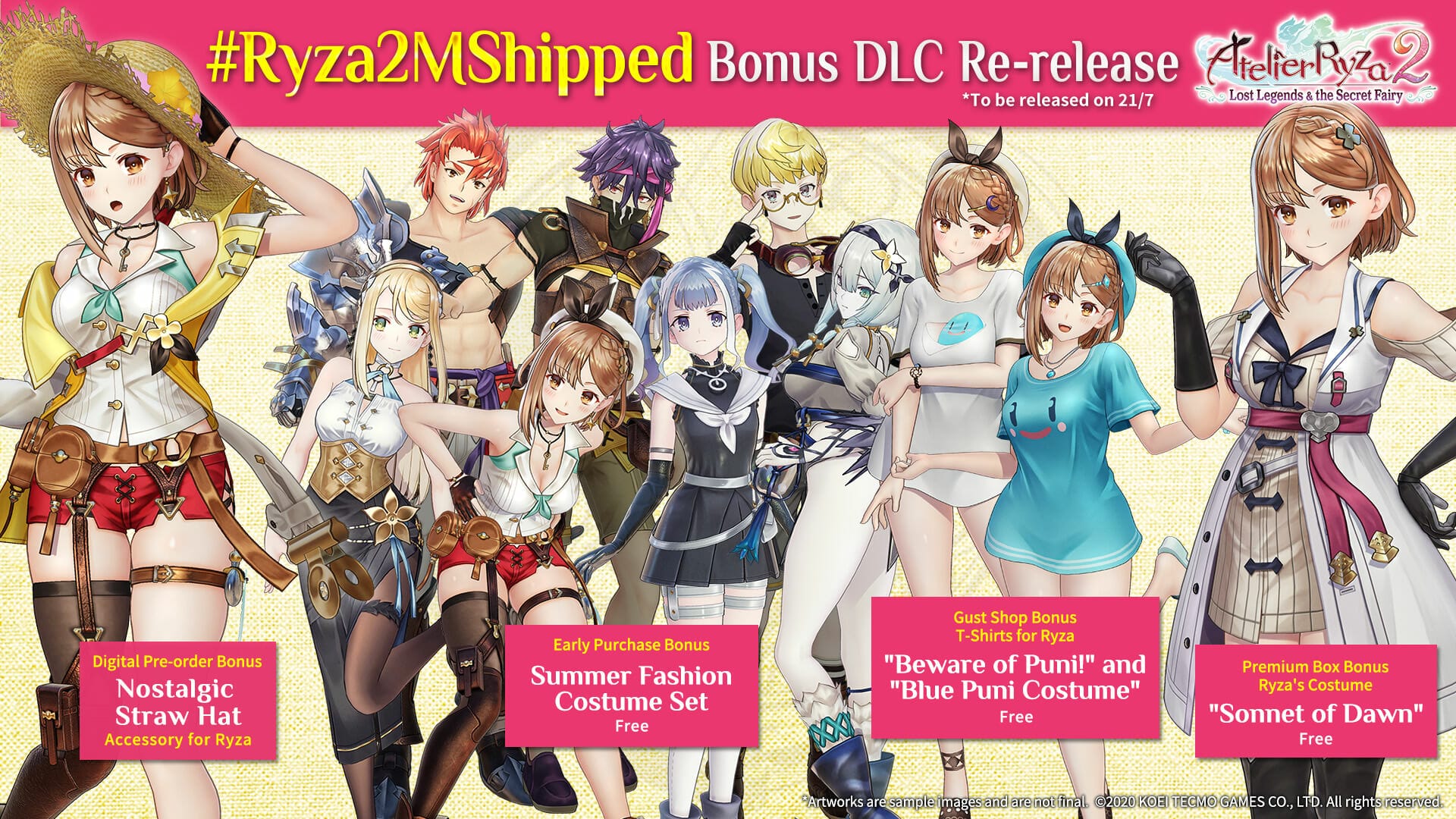 These DLC costumes and packs will be available on all platforms the existing games were released on.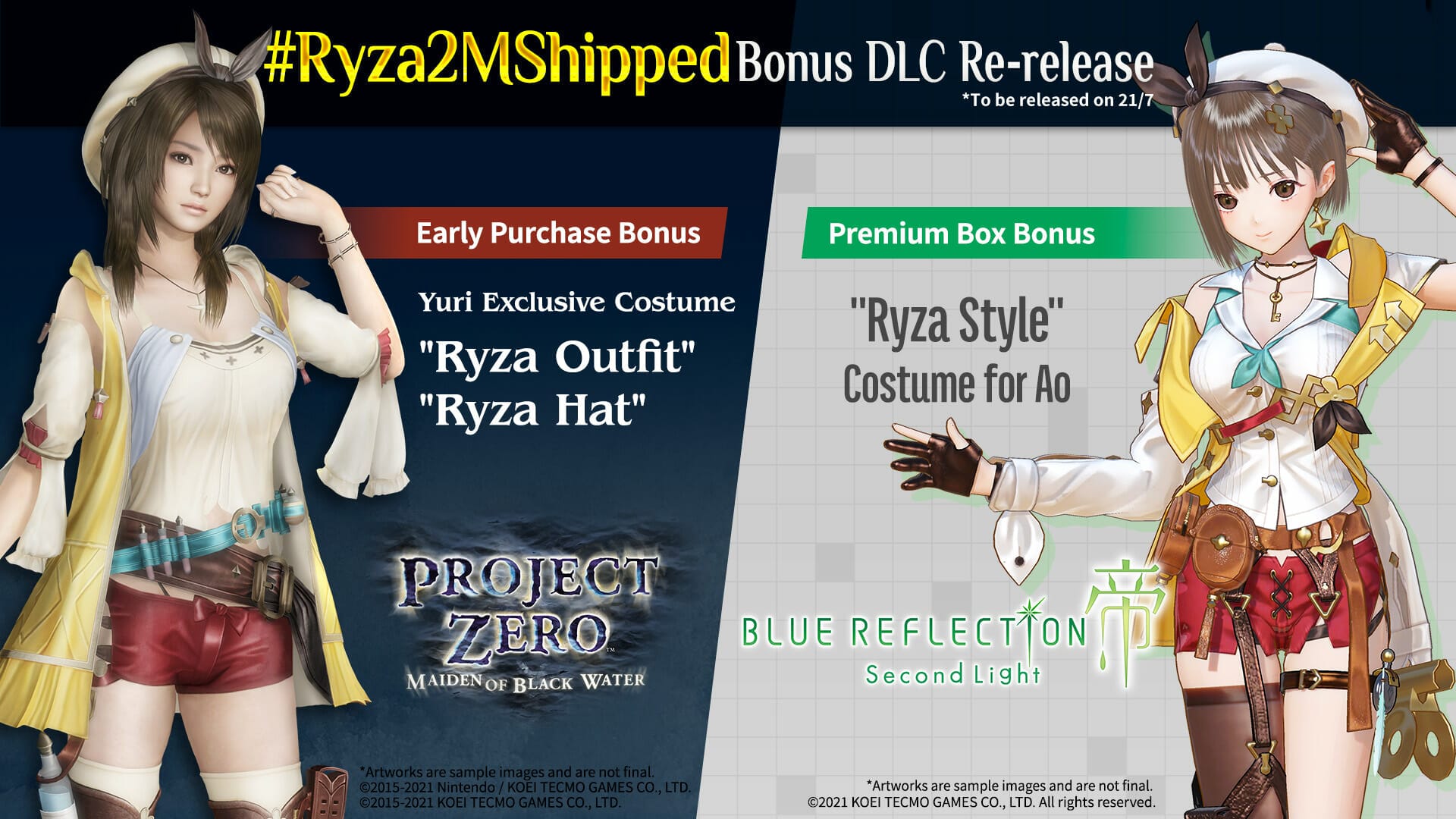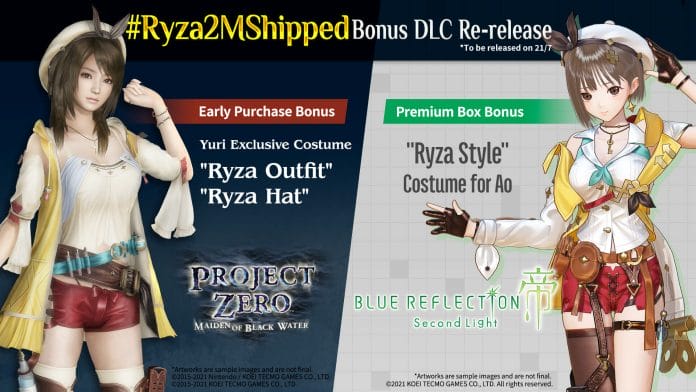 If you're curious about Atelier Ryza 3, check out all my coverage of it here including previews, reviews, guides, and more.
I also interviewed Gust Head Junzo Hosoi about Ryza 3, the future, and a lot more. Read my interview here. I'm glad to see Gust go from potential late releases to now doing worldwide multiplatform simultaneous launches. If you've still not gotten into the series, now is the best time to get into it. Here's my guide on getting into Atelier covering all games on modern platforms.
The newest entry, Atelier Ryza 3: Alchemist of the End and the Secret Key, is out now on PS5, PS4, Nintendo Switch, and PC via Steam.