Over the years, many Nintendo Wii U exclusives have made their way to Nintendo Switch and in some cases, other platforms as well. LEGO City Undercover and The Wonderful 101 were both brought to multiple systems, while Nintendo's own first-party games have gotten enhanced remasters or ports to Nintendo Switch. Fatal Frame: Maiden of Black Water (Project Zero: Maiden of Black Water outside North America) is a game that had a lot of things working against it for its initial release with the biggest offender being the digital-only release in North America and the limited physical release in Europe. Thankfully, Koei Tecmo is giving the game another shot with a remaster on just about every current and prior generation system.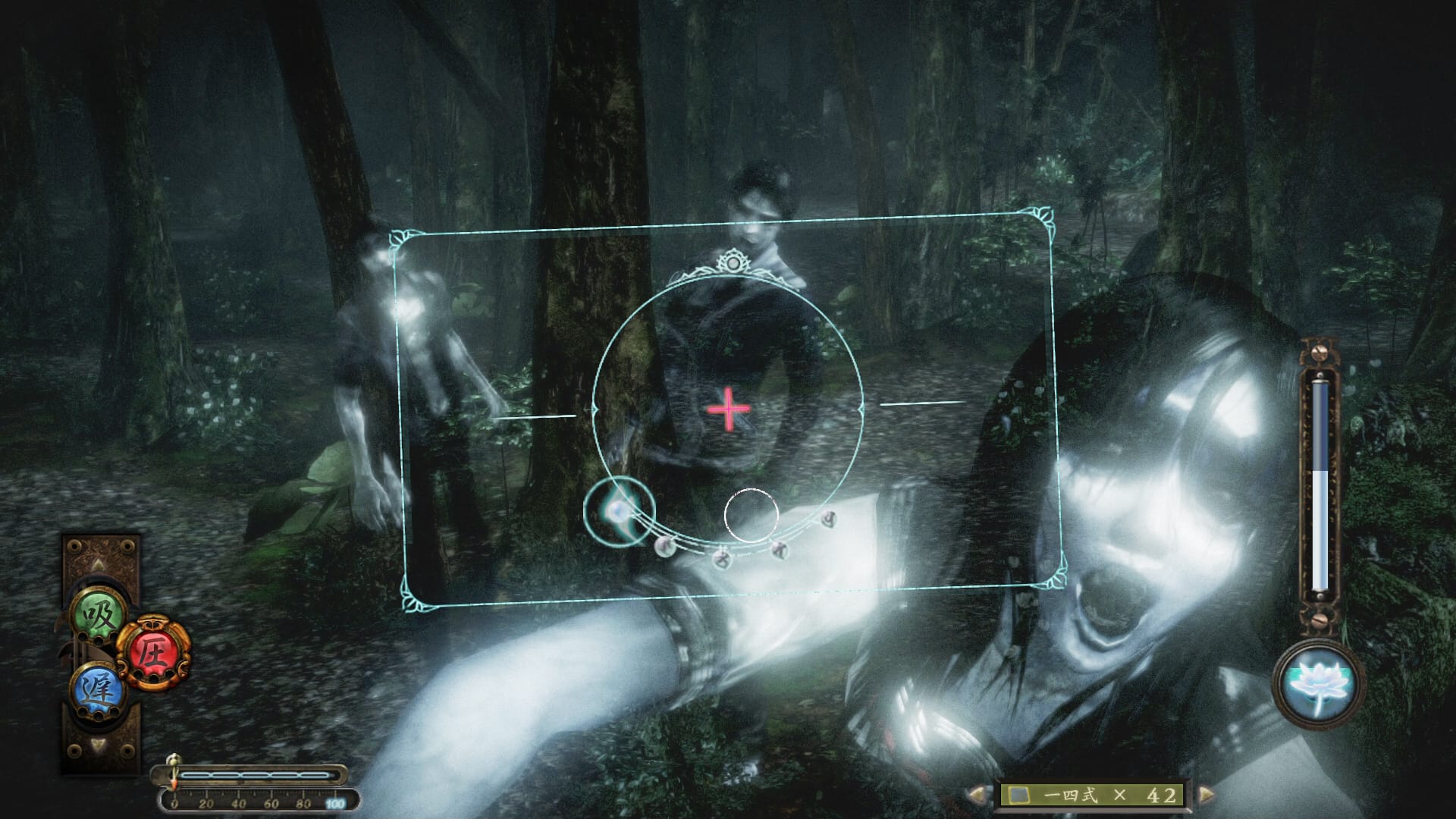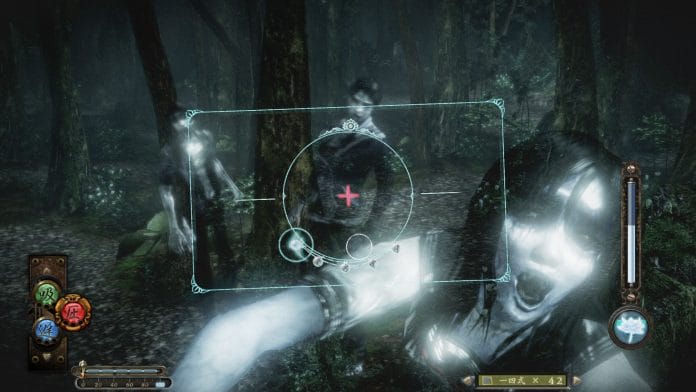 The remaster of Fatal Frame: Maiden of Black Water, simply titled Fatal Frame: Maiden of Black Water (or Project Zero: Maiden of Black Water) features the original localized Wii U game content, new cosmetics, a photo mode, and improved controls in addition to a slight visual and performance upgrade. Having now played it on PS5, PS4 Pro, and Nintendo Switch, it has been interesting seeing what platform-specific differences there are when it comes to performance and use of platform-specific features which I will get to in a bit.
Fatal Frame: Maiden of Black Water is my first experience with the series, and it has only made me sad that I never managed to buy a physical edition of the Wii U game for my collection. When it comes to horror games, my favourites in recent years are NIS' Yomawari games and the Corpse Party series. Fatal Frame: Maiden of Black Water joins those two to become a horror game I can recommend to most people looking for a mechanically-unique horror experience.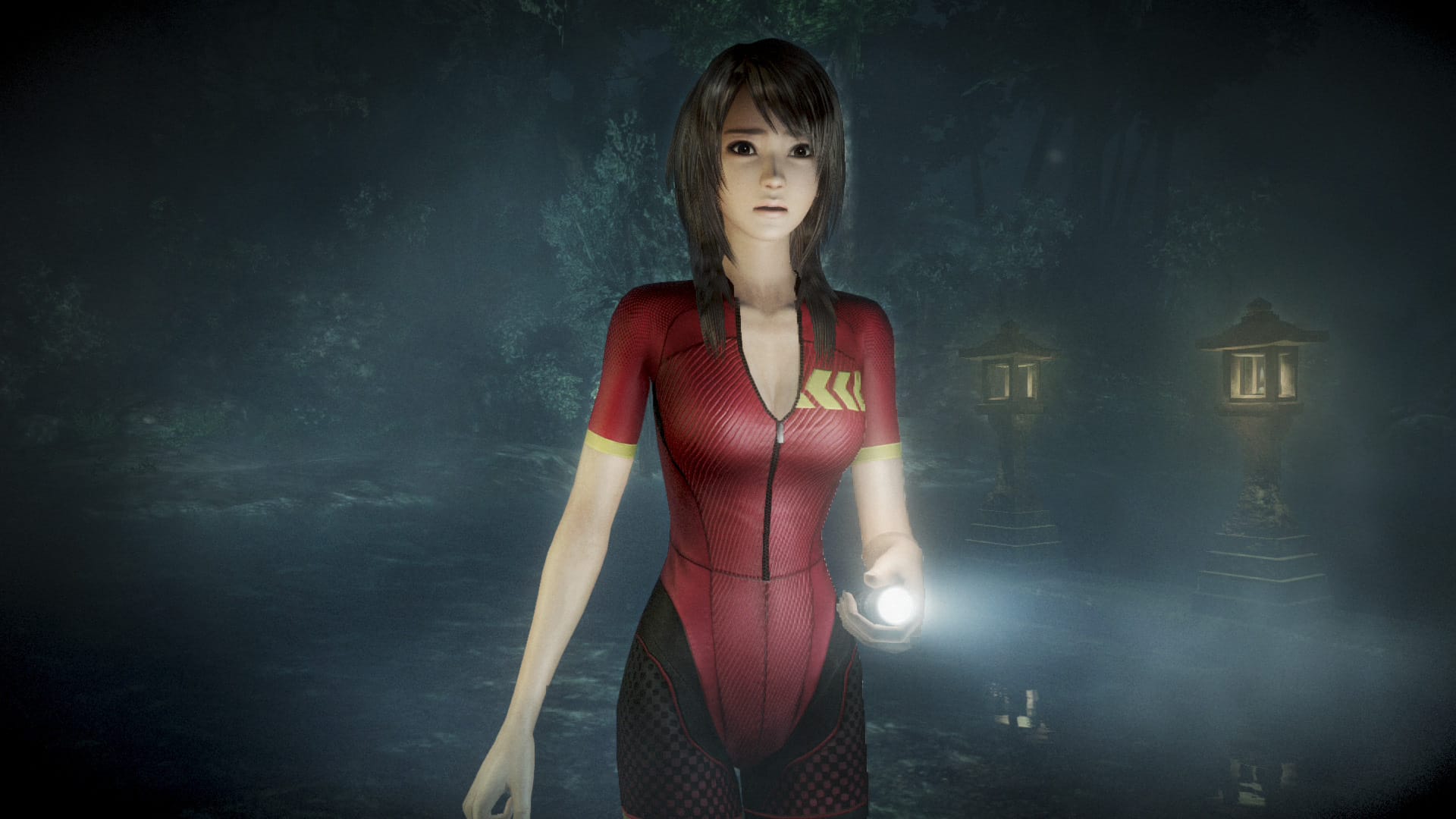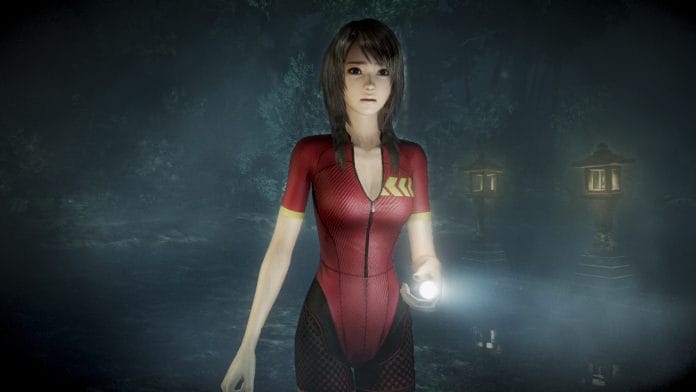 The story here begins on Mt. Hikami. Once considered a spiritual place, it is now the place people visit to end their lives. Fatal Frame: Maiden of Black Water features Yuri Kozukata, Miu Hinasaki, and Ren Hojo as three protagonists exploring Mt. Hikami for various reasons. With the help of Shadow Reading, the Camera Obscura, and other abilities, your aim is to survive and explore as you try to find everything hidden at Mt. Hikami. Barring a few instances of jump scares while interacting with something, I found them well timed and generally feel like the developers did a great job with the atmosphere and tension in Fatal Frame: Maiden of Black Water. Despite the relatively linear nature of the game's structure, it never felt monotonous and always had me curious to see where things go.
I haven't played the original on Nintendo Wii U, so I don't have a direct frame of reference to compare this remaster to, but Fatal Frame: Maiden of Black Water on PS5 is excellent. The load times are quick and performance is solid with the 60fps target. On PS4 Pro and Nintendo Switch, the frame rate seems to target 30fps. Barring that, both the PS5 and PS4 Pro versions support motion controls for the Camera Obscura. I expected this on Nintendo Switch, but it is good to see the PlayStation versions also support motion controls considering most developers ignore that on the platform.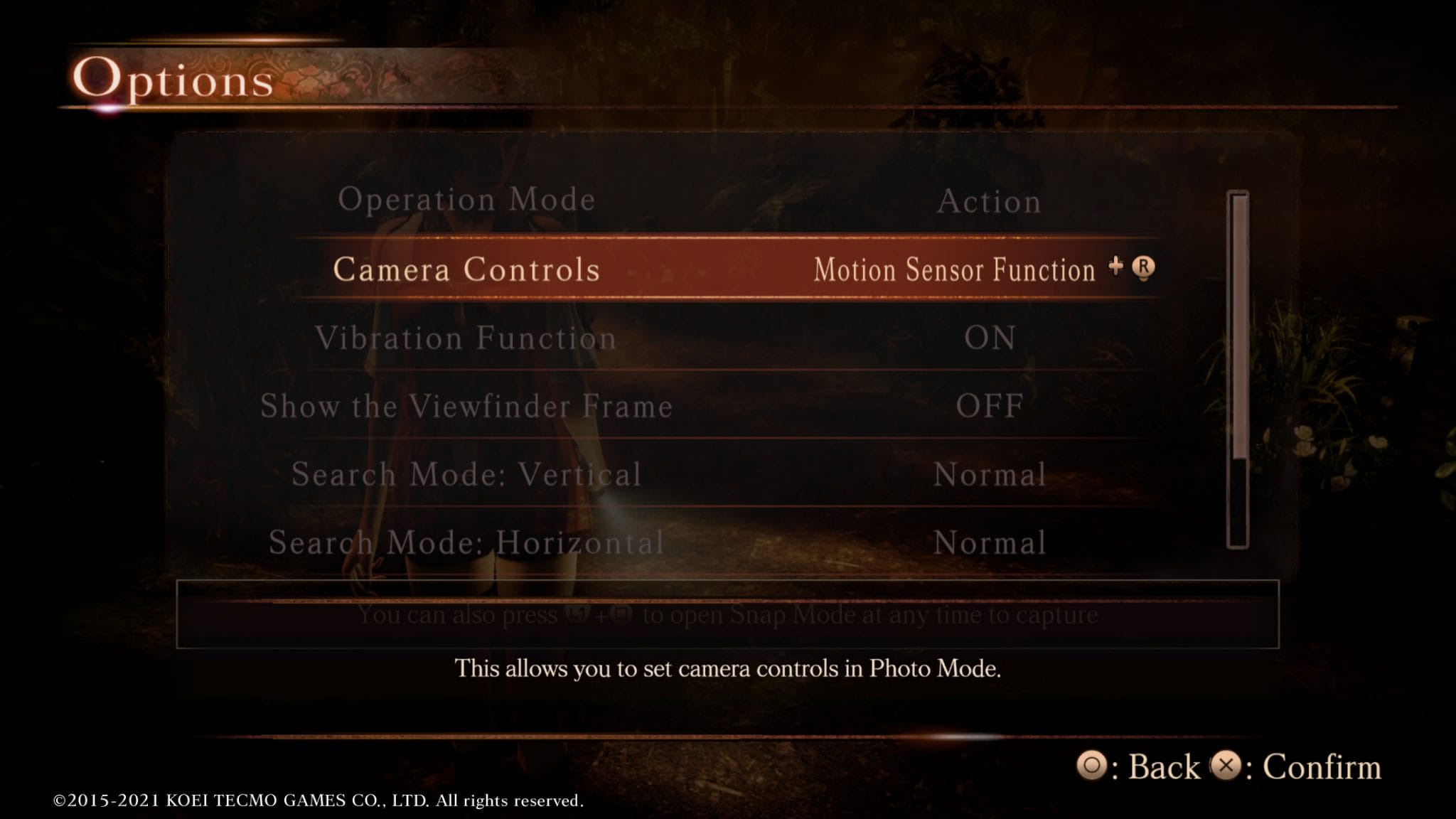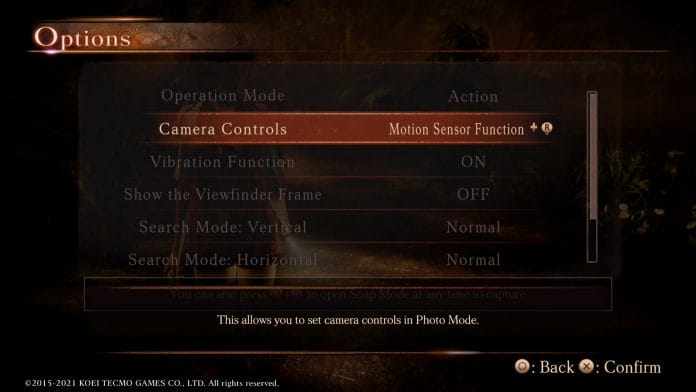 Barring the main story split into its chapters, Fatal Frame: Maiden of Black Water includes the bonus content featuring Ayane from Dead or Alive. This wasn't as fun as I'd hoped, but it was great to see Ayane here. If you go for the Fatal Frame: Maiden of Black Water Digital Deluxe Edition, you get access to a digital artbook accessible from the main menu and a costume set. This costume set features outfits from past protagonists. The digital artbook has both images and music from prior games. Given that Fatal Frame: Maiden of Black Water is a 20th anniversary release, these should've been included in the base game. The lower than expected price of the standard release and multi-platform launch makes me feel like Koei Tecmo wanted to reduce as many barriers to entry as possible.
Visually, Fatal Frame: Maiden of Black Water on PS5 looks better than expected. The character models and many textures are crisp, but some things in the environment look like they have just been upscaled. While this isn't a bare-bones upscale of a last-generation release like we see so often, it could've used a bit more work to make the environments also look better. It doesn't help that the pre-rendered cut-scenes have some of the same visual and performance issues of the original. Barring those visual issues, Fatal Frame: Maiden of Black Water on PS5 is great. It is disappointing that the developers did not take advantage of the DualSense's haptic feedback or triggers for more immersion here.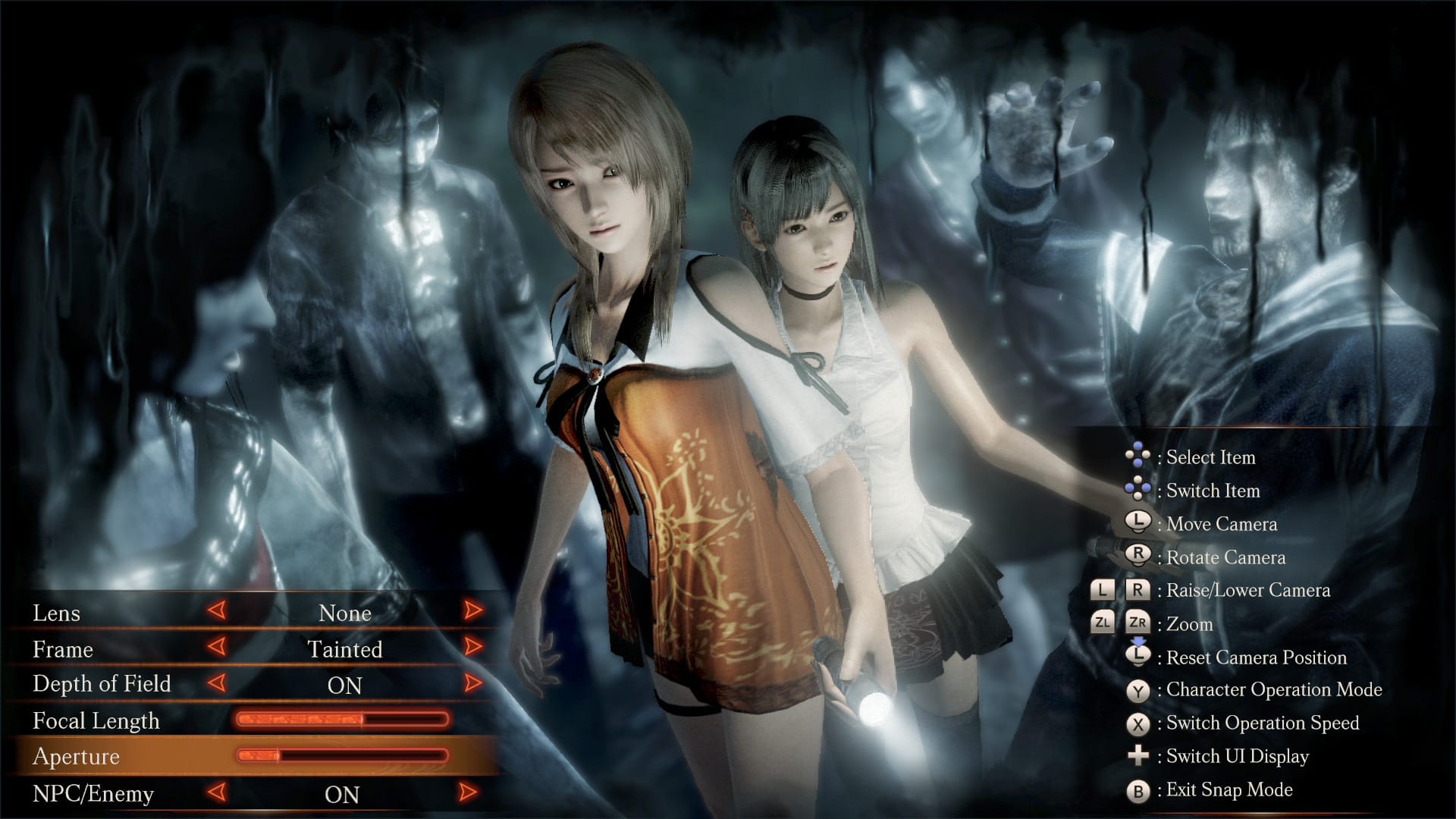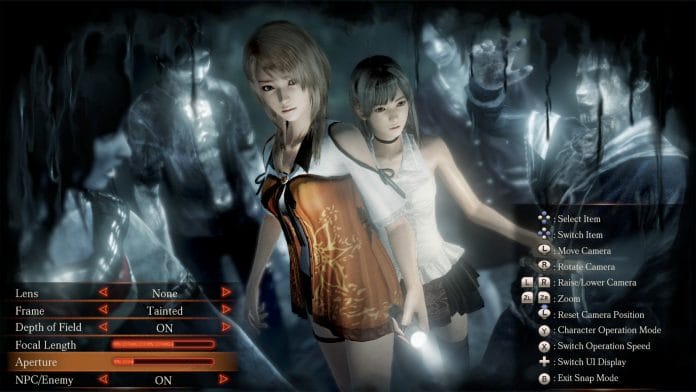 On the audio side of things, Fatal Frame: Maiden of Black Water excels with its atmosphere. While this isn't a soundtrack I'd listen to much outside the game like an Atelier game soundtrack, it fits the aesthetic perfectly. Playing Fatal Frame: Maiden of Black Water with headphones has been quite the experience. There is dual audio support here and you can toggle the voice language from the main menu. Once you load your save, you can't change the voice language though so keep that in mind. I ended up liking the Japanese voices more overall here. It is good to see an English dub option though.
Fatal Frame: Maiden of Black Water has aged well in most places. There are some gameplay annoyances (especially one towards the end) that held an otherwise brilliant horror game back. Barring a few gameplay issues, Fatal Frame: Maiden of Black Water is a fantastic horror adventure that is releasing at the perfect time on consoles and PC. If you've been looking for a new game to play over Halloween, Fatal Frame: Maiden of Black Water is absolutely worth getting. It is just disappointing that it is still not getting a retail release and the Nintendo costumes didn't make it into the Nintendo Switch release at least.