Last year, Tokyo Ghoul creator Sui Ishida's otome game developed by Broccoli, Jack Jeanne, hit Nintendo Switch in Japan. Since then, a localization was confirmed and Aksys Games revealed that it will be localizing Jack Jeanne at New Game Plus Expo 2022. Today, the publisher has revealed that the Jack Jeanne Nintendo Switch release date is set for June 2023 in the West alongside the announcement of three limited editions. Watch the Jack Jeanne trailer below:
Jack Jeanne Limited Edition in the West
There are three limited editions for the game. These are the Bronze, Silver, and Gold editions. Update: Aksys has confirmed that this will be available in Europe and the UK as well, and will be exclusive to the Aksys UK and EU Online Store with pre-orders going live from November 11 at noon GMT.
The Bronze Limited Edition features an 80-page hardcover art book, collectible pins of each Univeil Drama School class, a Univeil school scarf, and an acrylic diorama. Exclusive to the Aksys Online Store, customers can choose to add on a crossbody pack at the Silver level, or both the pack and a t-shirt with the iconic character art at the Gold level.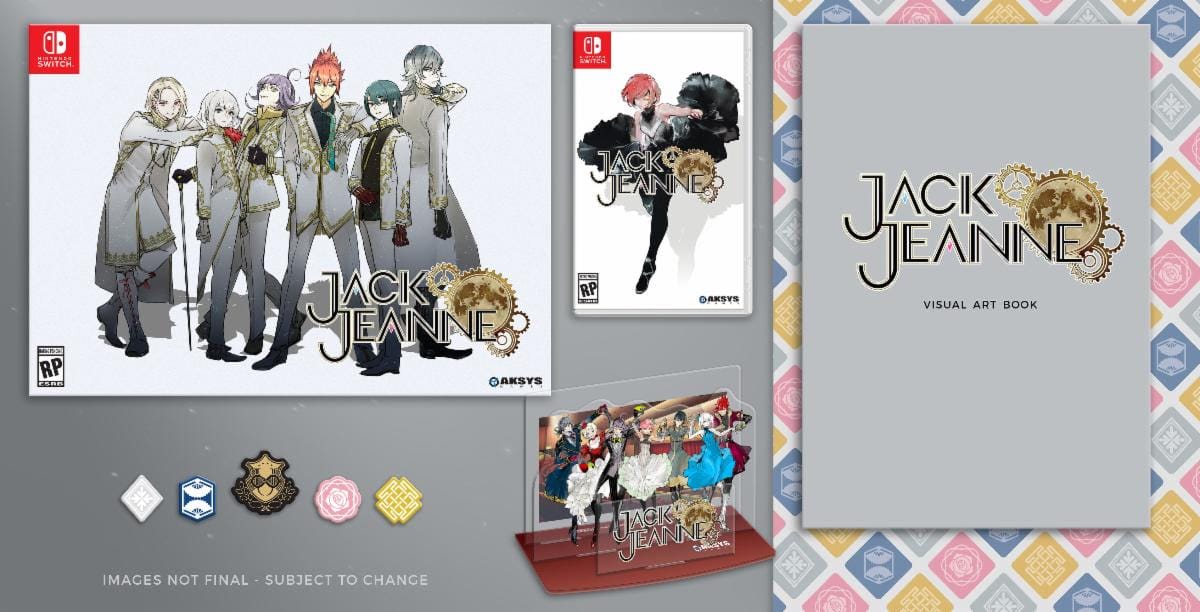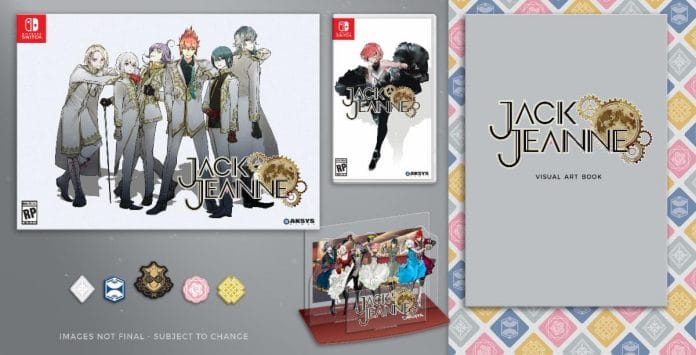 Jack Jeanne physical release in the West
Since Aksys Games did physical releases for other otome games, it is likely going to do a nice limited edition release for Jack Jeanne on Nintendo Switch.
You can check out the official Jack Jeanne website in Japanese here. It is good to see Aksys Games work on an otome title from another developer. Hopefully some of the other games in the genre from Japan can make it over through the publisher in the coming years on Nintendo Switch.
Jack Jeanne is out now on Nintendo Switch in Japan. The Jack Jeanne English release date is set for next year in the West through Aksys Games.