Judgment released on June 21 digitally and today is the release date for the retail version of the game. Sega hadn't announced any details for DLC yet but Judgment's add-ons section has gone live on PSN in North America and Europe including India. This includes a combination of free and paid DLC. You retrieve all DLC from your mailbox in front of your office. This will be updated when more DLC is revealed.
Judgment PS4 DLC Full List:
Judgment: Play Passes x10
Use these 10 Play Passes for a shot to win prizes in VR Paradise's Dice and Cube minigame. This costs $0.99 / Rs. 82
Judgment: Landlady's Gift Basket
A gift from your landlady! Includes 1 Seaweed Onigiri, 1 Tuna Onigiri, 1 Salmon Onigiri, 1 Fresh Lettuce Sandwich, and 1 Tuna & Egg Sandwich. This is free
Judgment: Detective Life Fun Pack
Decorate your shelves or desk with five figurines of Kamurocho's latest pop cultural icons or choose your favorites cats from five litters to lounge around your office. Also includes 18 new filters for your camera app. This costs $7.99 / Rs. 665
Judgment: Play Spot Fun Pack
Hit the drone races with four speedy new drone frames including everyone's favorite mascot Koro-nyan, a decked out style, a UFO, and a life-like pigeon hand-made by Kaito-san. Also includes 10 Play Passes for VR Paradise. This costs $7.99 / Rs. 665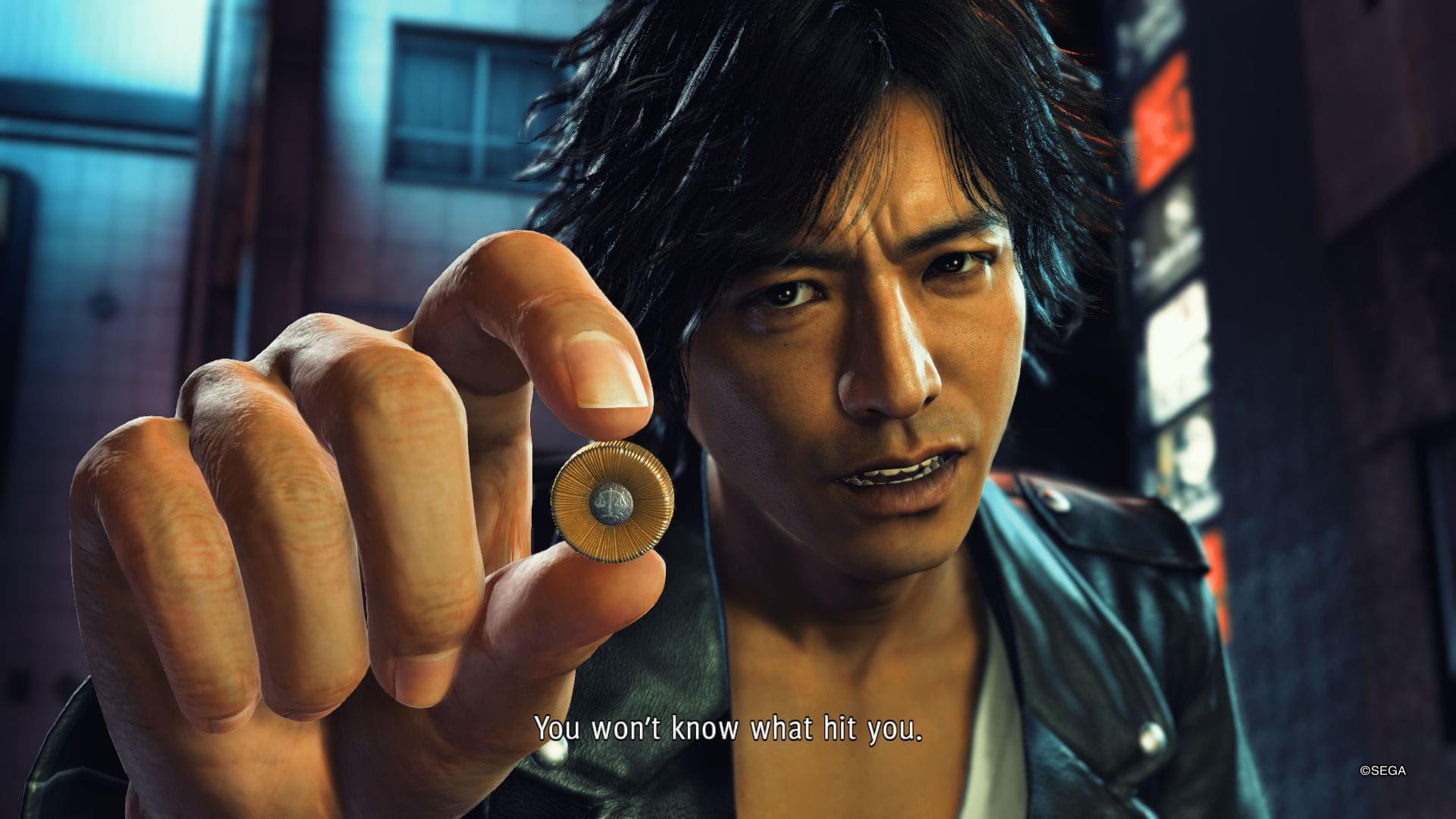 Judgment is now available physically and digitally on PlayStation 4. Read our spoiler-free review here.