Following the recent interviews with Riki Takeuchi and Hitoshi Ozawa, Sega has released a new interview with Hideo Nakano leading up to the launch of Like a Dragon: Ishin. Sega and Ryu Ga Gotoku Studio fully revealed Like a Dragon: Ishin for all consoles and PC platforms with a February 2023 release date. Hideo Nakano played Keiji Shibusawa, who remains one of the most popular characters from Yakuza 0. Hideo Nakano is the voice actor for Takechi Hanpeita in the game. Watch the interview below:
Like a Dragon: Ishin digital pre-order bonus and early access
The digital pre-order bonus is 4 day early access and three weapons detailed below: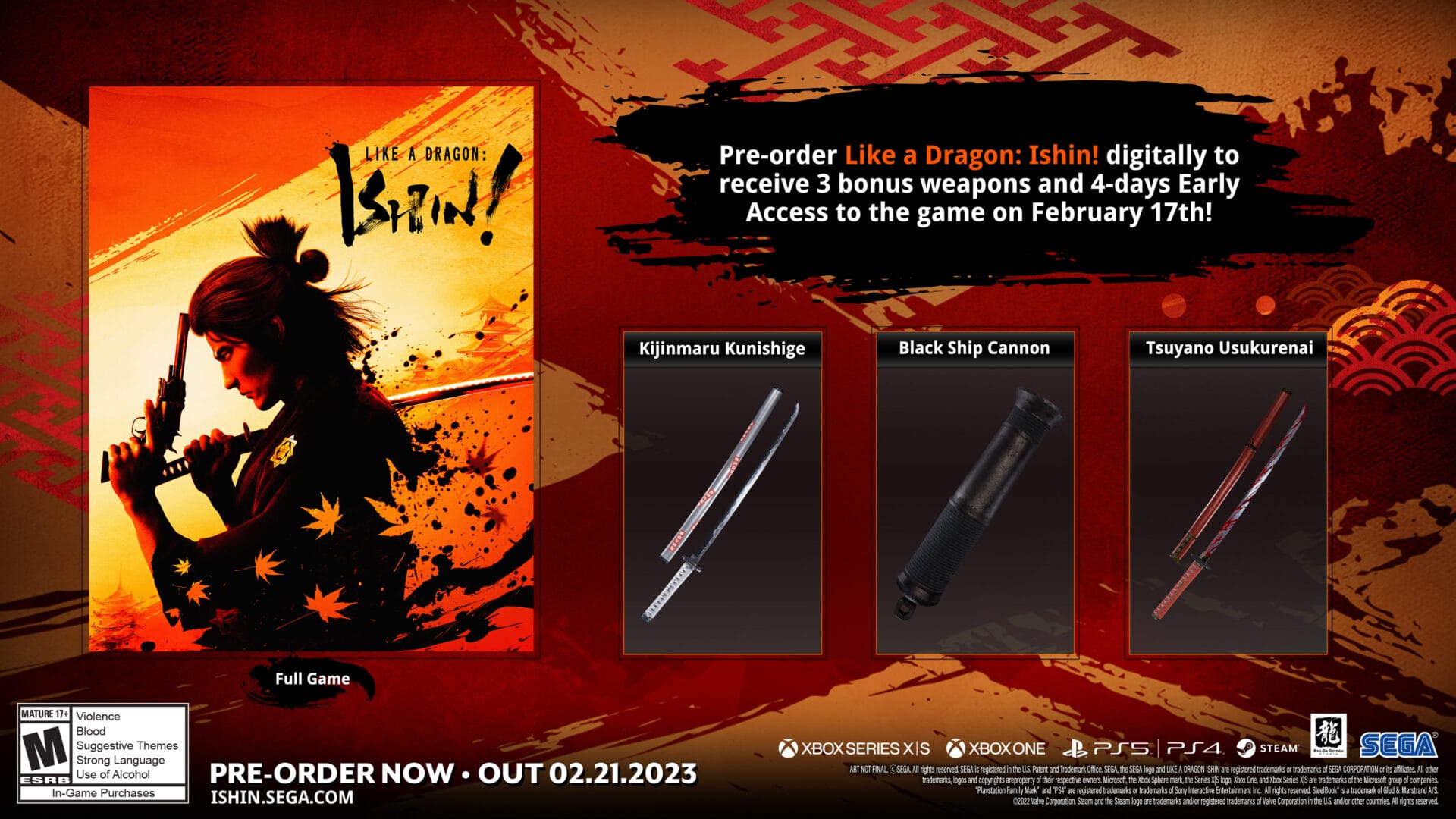 Like a Dragon: Ishin is the first Ryu Ga Gotoku game developed in Unreal Engine. The trailer looks gorgeous as expected from the studio, but I'm most impressed by the voice acting and music. Check out the series website here. Following this Like a Dragon: Ishin interview with Hitoshi Ozawa, I'm interested to see who the team talks to next from the returning cast.
Like a Dragon: Ishin releases on February 21, 2023 for PS5, PS4, Xbox Series X|S, Xbox One, and PC platforms including Steam.