According to an update to the India PlayStation website, the PS5 is slated for a November 19, 2020 release date in India. Multiple readers of The Mako Reactor have tipped us off of this change. While Sony is yet to officially confirm a PS5 release date for India, that hasn't stopped the company from updating its own website with a November 19 release date for the PS5 for India. We have reached out to Sony for comment on the same. This comes two weeks after the company erroneously listed and removed a November 19, 2020 release date for the PS5 in India. For what it's worth several retailers we have spoken to have not been informed of a date or pre-order plans just yet. Then again, Indian retailers were informed of PS5 India prices of Rs. 49,990 for the disc version and Rs. 39,990 for the digital edition hours after they were made public.
However, several sources familiar with Sony's plans have confirmed that the company has asked multiple media outlets in the country if they'd like to review the PS5. Coupled with the India PlayStation Twitter account sharing global ads for the console and we won't be surprised if we see an actual confirmation sooner rather than later. Reason being: no company would bother engaging with the media if it wasn't aligned with its sales objective to actually well, sell the console here around the same time.
We've included a screenshot of the home page below as it was when we initially published this story at 12:42am IST on October 29, 2020. Right now (at 3:42pm IST) it appears to have been removed.This marks the third time in a month when Sony has put out and removed a date for the PS5. It makes us wonder how serious the company is about its India plans in the first place. The level of incompetency on display is shocking.
Hope it's not a prank again #ps5india #ps5 pic.twitter.com/ViUotfZuwC

— Vaibhav Davar m/ (@vaibhavdavar27) October 28, 2020
At the same time, Sony has also confirmed to several stores across the country that quantities will be extremely limited when the PS5 actually goes up for pre-order. Be it the PS5 Digital Edition or the disc variant, finding one officially at launch may be a concern.
"I don't even know why they want retailers to take pre-orders," says one sub-distributor. "From what we've been told, it seems that are going to be very few consoles to sell at launch."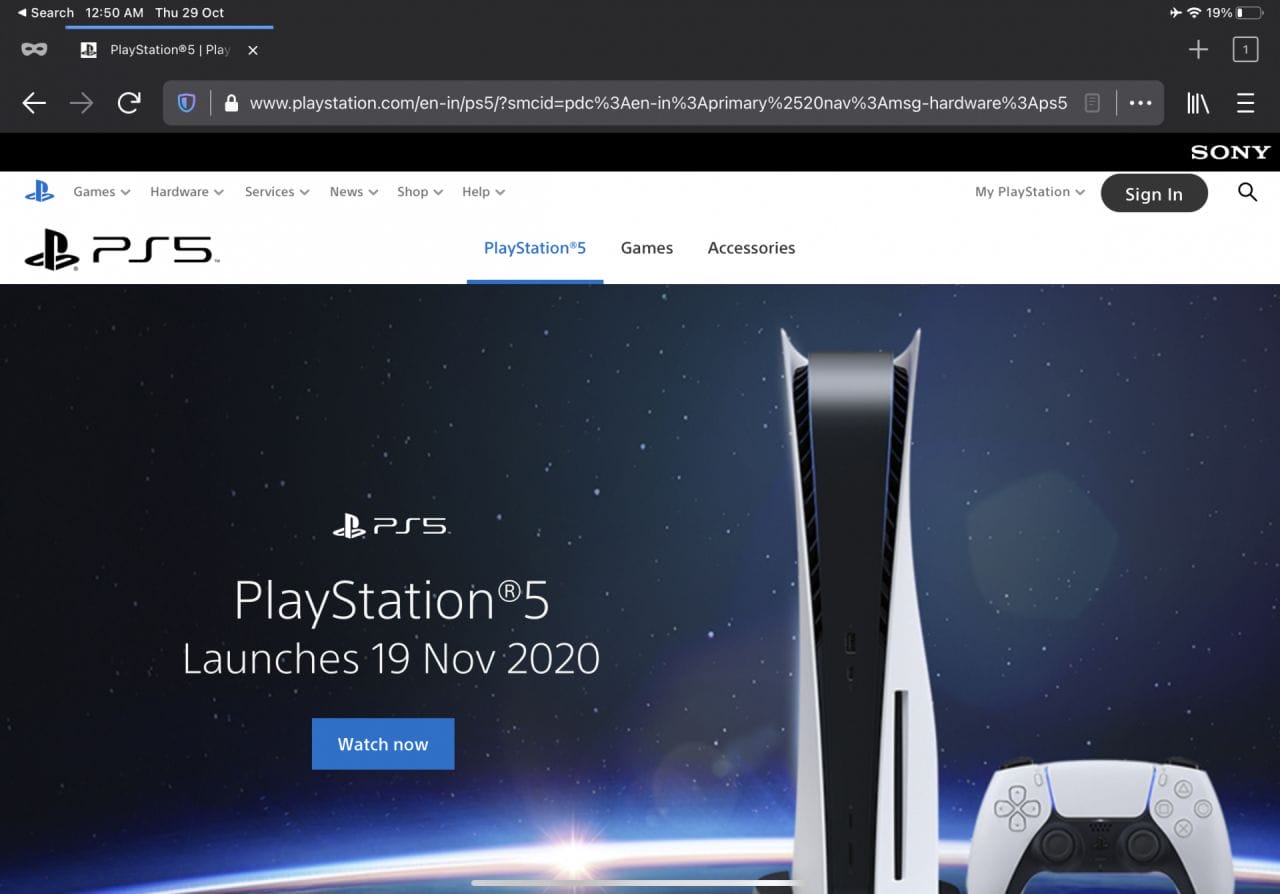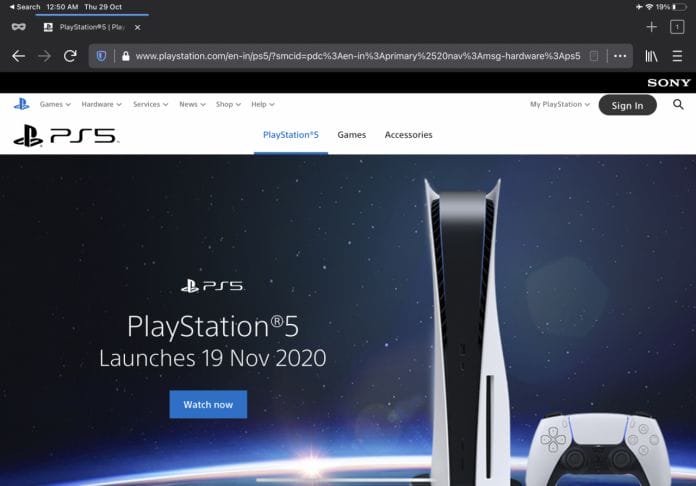 What's more is, sources familiar with Sony's plans tell us that the company had an India release date as well as a clear idea of how many PS5 consoles it plans to get into the country a month ago. Although the lack of an allocation plan or even letting stores know how many units they're getting suggests there won't be enough to go around at launch.
Granted, PS5 supply appears to be limited the world over but it makes us wonder why the company would spend so much time trying to gauge interest to begin with. PS5 pre-registration forms went up at key retailer websites like Amazon, Games The Shop, and Flipkart in July ostensibly to get an idea of how many consoles to bring to the country at launch.
Update at 3:42pm IST on October 29, 2020: story edited to reflect that the PS5 release date has been removed.