Atlus revealed Soul Hackers 2 during its previously teased Soul Hackers stream and countdown website. Soul Hackers 2 is a new JRPG from Atlus coming to many platforms this year and it is getting a global simultaneous release this August. Today, Atlus revealed a new soul hackers 2 gameplay trailer showcasing combat, demons, story moments, interactions, and more. Check out the second main trailer for Soul Hackers 2 with English subtitles below:
Hopefully we get a look at some dubbed Soul Hackers 2 English gameplay in the next trailer. Check out the official Soul Hackers 2 website here. The Japanese website is here with a new character-specific page here.
Soul Hackers 2 dual audio and language options
Atlus confirmed that Soul Hackers 2 will have both English and Japanese voice options with English, Spanish, French, Italian, and German subtitle options. Hopefully we see footage of the English dub soon.
Soul Hackers 2 collector's edition
A Soul Hackers 2 collector's edition was announced for PS4 and PS5 in Japan. Check it out below: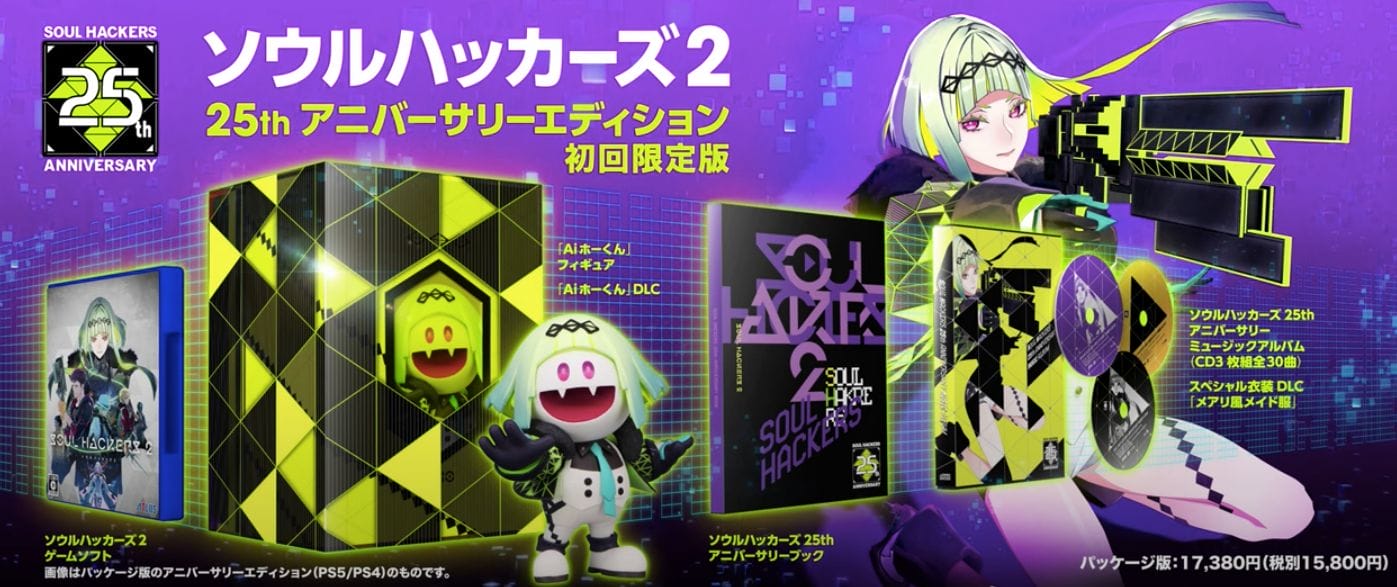 Soul Hackers 2 releases on August 26 for PS5, PS4, Xbox Series X|S, Xbox One, and PC and a day earlier on the same platforms in Japan.