At its shareholder meeting in December last year, Nihon Falcom revealed Ys X: Nordics for PS5, PS4, and Nintendo Switch in Japan. Falcom then announced the Ys X: Nordics release date for Japan with a new teaser trailer and limited edition reveal. Today, Falcom has revealed details for Time Attack and Boss Rush modes that unlock after clearing the main story of Ys X Nordics. Watch the newest Ys X trailer below:
Ys X Time Attack and Bosses gameplay screenshots
Check out the Ys X: Nordics Boss Rush and Time Attack gameplay screenshots as revealed on the PlayStation blog in Japan below:
Ys X gameplay screenshots
Check out the screenshots in the gallery below:
Ys X Western release
This will most certainly be released in the West, but it will take a few years going by the current Trails localization timelines. The Ys X: Nordics Japanese release date is set for later this month right now on PS5, PS4, and Switch. A PC release will likely be added for the West through NIS America. I hope we don't have to wait too long for it, but don't expect it before late 2024 or early 2025 at this rate earliest considering we still don't have any news about Kuro no Kiseki and Kuro no Kiseki II localizations in the West.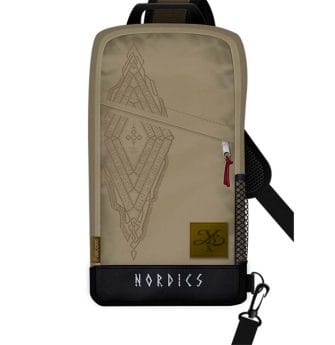 Ys X Limited Edition for Switch, PS5, and PS4
A limited edition, detailed here is also available for all platforms including a sling bag and more.
Check out the new official website here for more information.
Ys X: Nordics releases on September 28 in Japan for PS4, PS5, and Nintendo Switch.