DNF Duel is out now worldwide on Nintendo Switch, PS5, PS4, and Steam. The fighting game from Eighting, Arc System Works, and Nexon will get a major update next week bringing in Brawler as a DLC character. Read my review of the base game on PS5 here, Steam Deck here, and Switch here. The DNF Duel Brawler Character DLC release date is set for September 14 on PS5, PS4, Switch, and Steam as the second DLC character from the season pass. Watch the Brawler gameplay video below:
DNF Duel Brawler character DLC gameplay screenshots
Check out the DNF Duel Brawler gameplay screenshots via Steam below:
DNF Duel update and DLC roadmap
Following this week's launch of Spectre, four more characters are planned.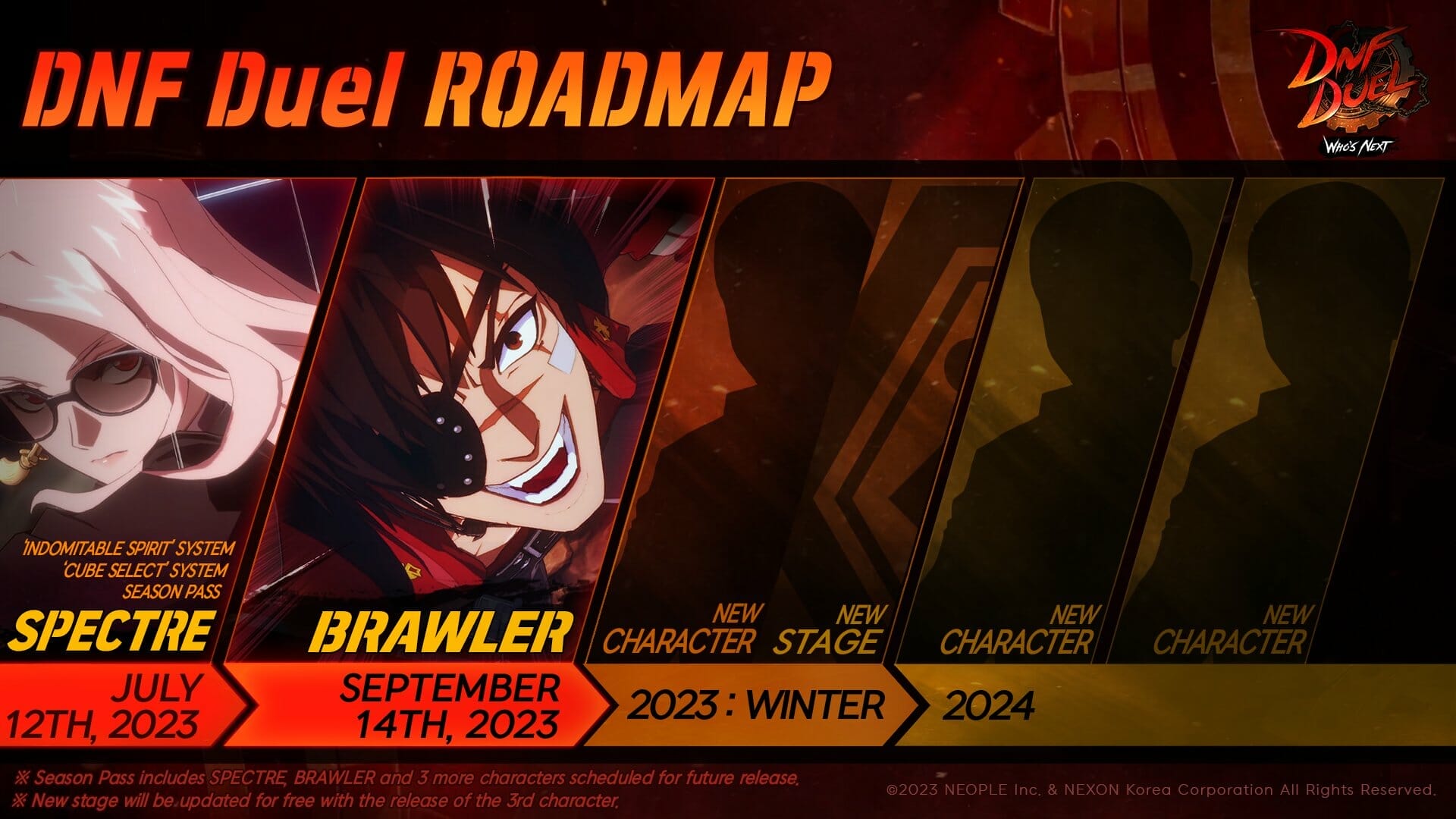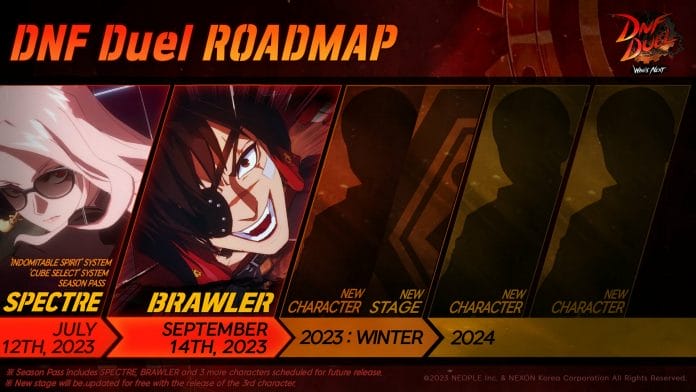 DNF Duel gameplay modes and language support
Online Mode: Ranked Match, Player Match, Ranking
Local Mode: Free Battle, Story Mode, Arcade Mode, Survival Mode
Practice Mode: Training Mode, Tutorial
Collection: Player Profile, Replay Library, Gallery, Glossary
The following languages are supported for text and voices:
System: English, Korean, Japanese, Chinese (Simplified)
Voiceover: Korean, Japanese, Chinese
You can buy the Season Pass here on Steam. Wishlist Brawler on Steam here.
DNF Duel is out now on PS5, PS4, and PC via Steam worldwide.
Updated on September 9 – Added new roadmap image.