Having followed DNF Duel from Eighting, Arc System Works, and Nexon over the last few months, I have been very impressed with how it turned out over the last two weeks. I've been playing it on PC and then on PS5 for review with no prior Dungeon Fighter Online experience. DNF Duel is based on Dungeon Fighter Online, but it does a great job at introducing the characters to you while also being very accessible to newcomers to fighting games. In a lot of ways, DNF Duel feels like it nailed what Granblue Fantasy Versus did better, but has a few of its own problems that I will get to.For my DNF Duel PS5 review, I wanted to cover the game, how it looks and plays on both PS5 and PS4, the online experience, and more.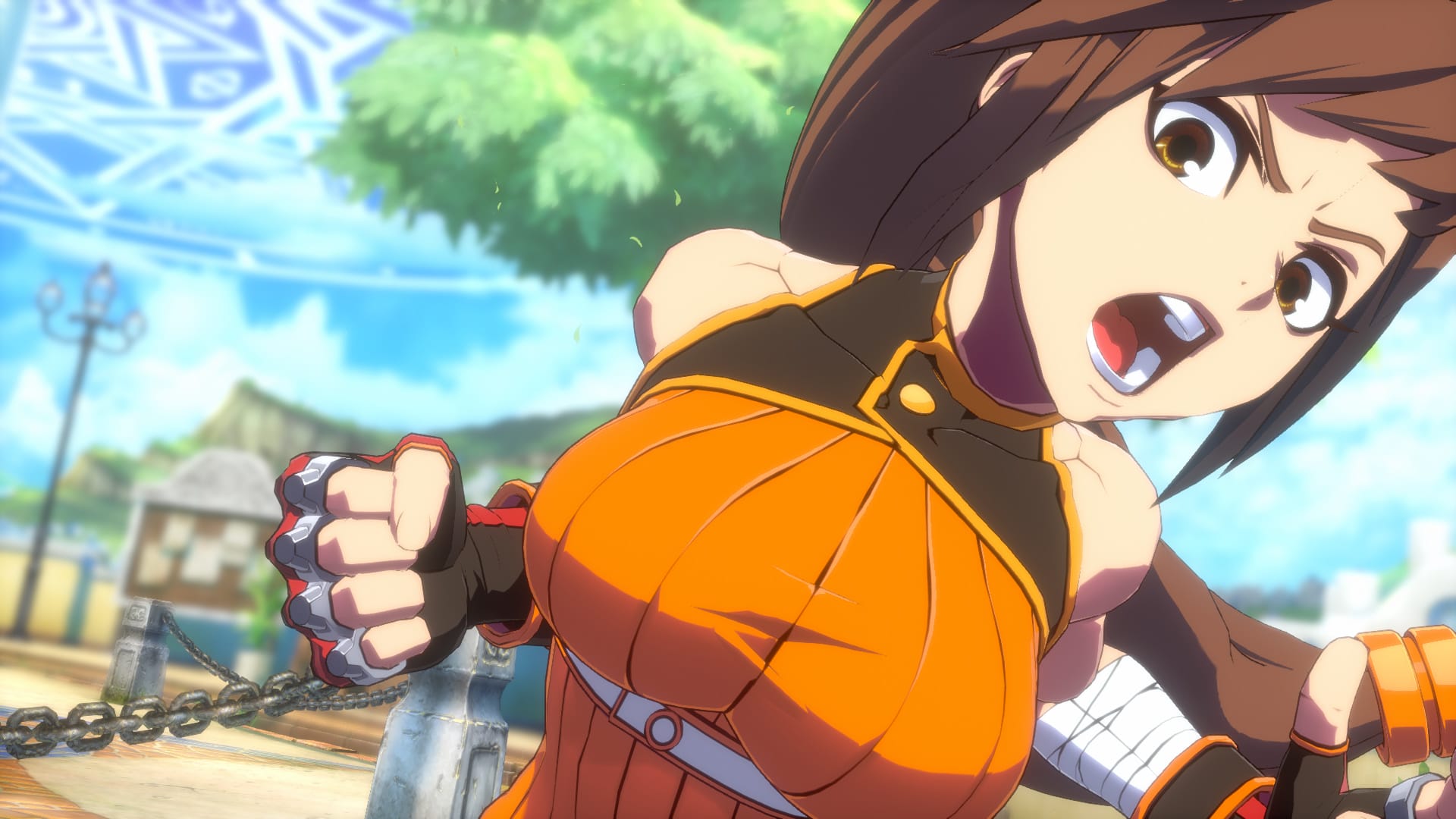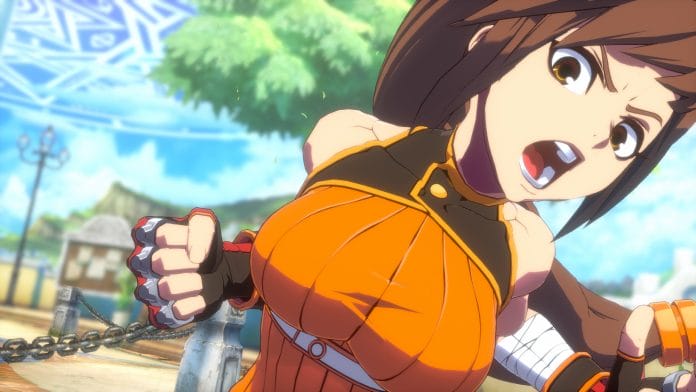 Online servers weren't live until launch day, which is why I didn't have a review last week. This review is based on my time with all the game modes and also playing the online over the last week with friends and randoms across the world. This review will cover the game modes, how approachable it is, and also whether it is worth investing into right now with its lower than expected asking price.
DNF Duel includes 15 characters in its base roster, with Lost Warrior being locked initially. On paper, this might seem low for a fighter aiming for newcomers to fighting games, but the roster is actually varied and brilliant to learn so far. I started with Striker, Dragon Knight, and Trouble Shooter for their designs, but ended up enjoying playing as Launcher and Kunoichi quite a bit more after a few days. All these names were unfamiliar to me as well, but playing through the story mode for each character gave me a decent background for these characters.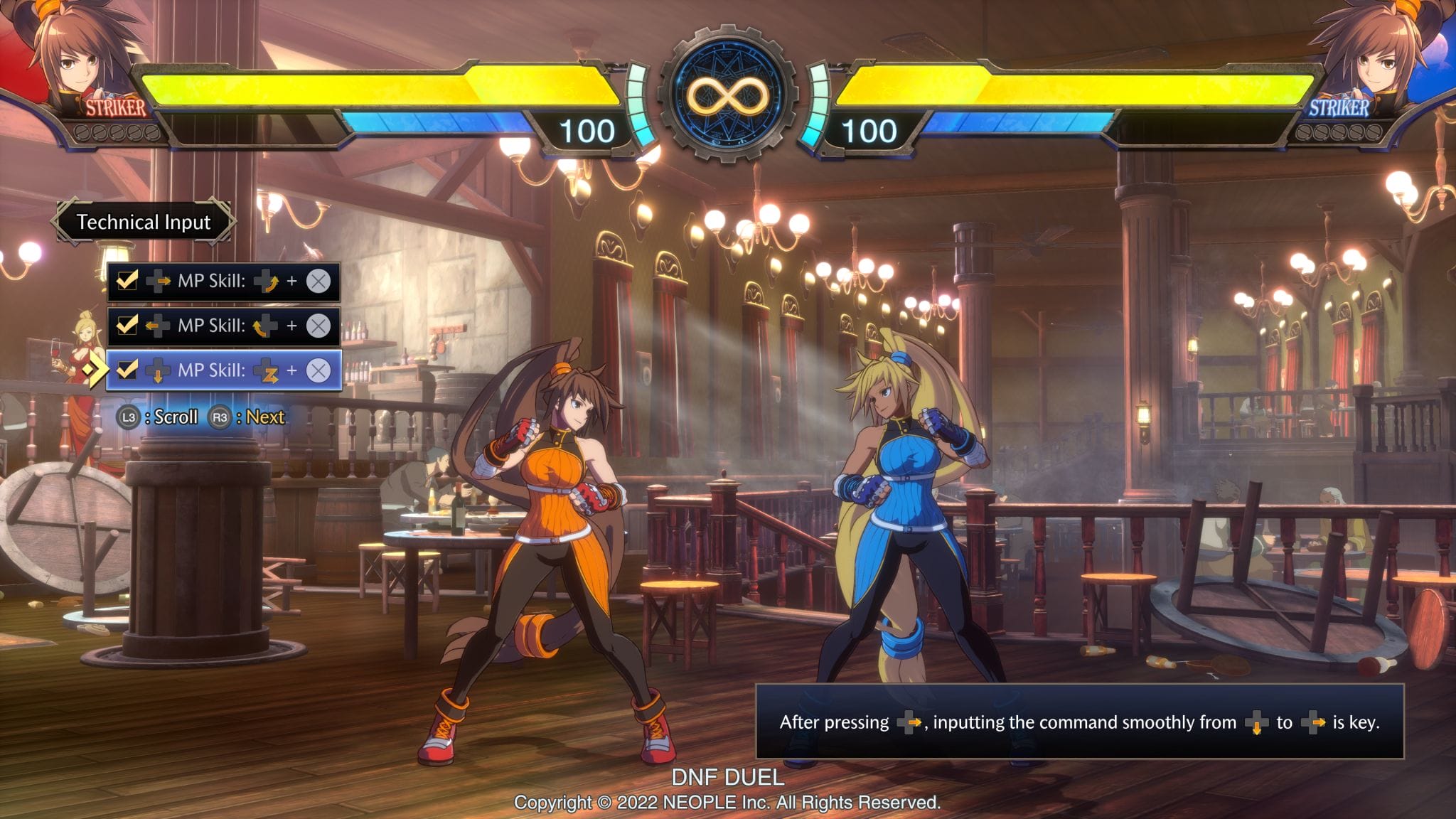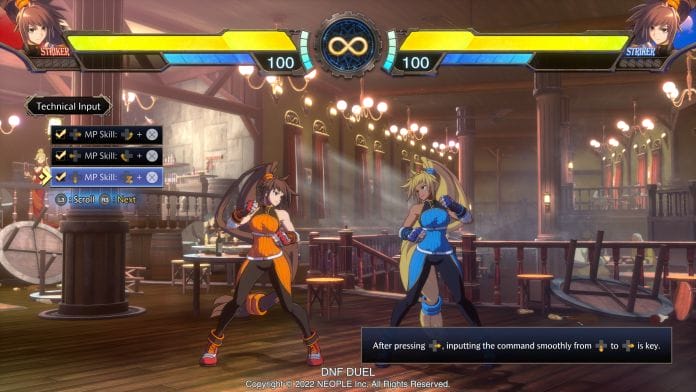 What makes DNF Duel accessible but still deep, is in how the gauge management works. You can use simple inputs to execute special attacks, but are rewarded a bit for using technical inputs. DNF Duel has a few new mechanics relating to guarding, recovering HP, and mana that aren't present in many fighters that people likely play, but the tutorial does a great job at explaining these well with interactive examples. You could also not pay attention to any of this and just enjoy messing around in-game to view the gorgeous animations while playing with friends for fun of course. That is easier to do here compared to many fighters I've played in recent years thanks to the visual spectacle.
The offline modes include free battle against the CPU, the aforementioned story mode, arcade mode, and a survival mode. The latter modes are just for chasing high scores and don't do anything different compared to the same modes in other fighting games where you go up against the CPU a few times with the challenge increasing as you progress through the ranks. The practice mode lets you train as you please or do the very good tutorial. This includes various basic tutorials and explains the mechanics of DNF Duel, but the real star of this mode is the combo and challenge sections. These are excellent, and I'd definitely recommend doing them if you want to properly learn a specific character.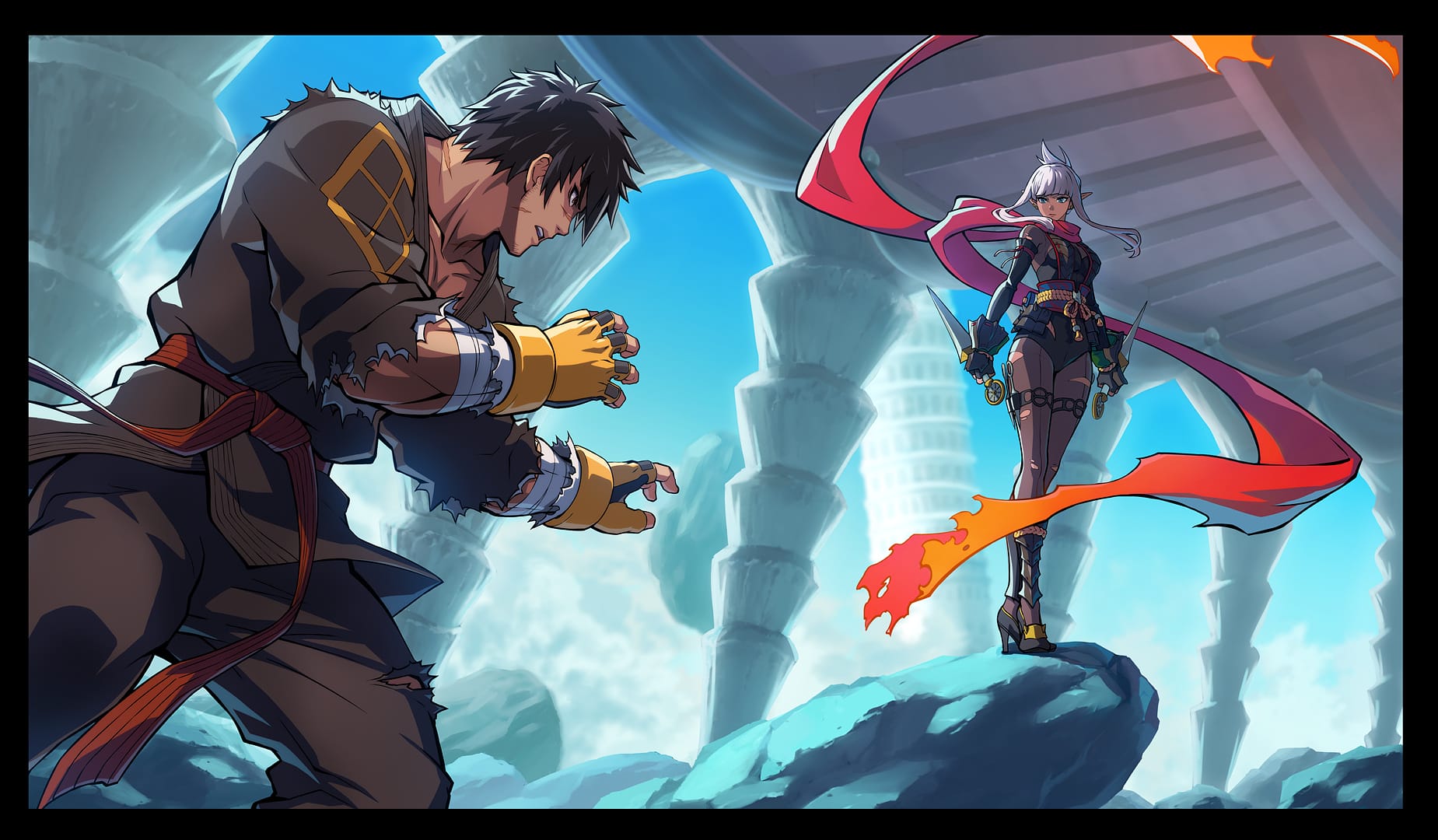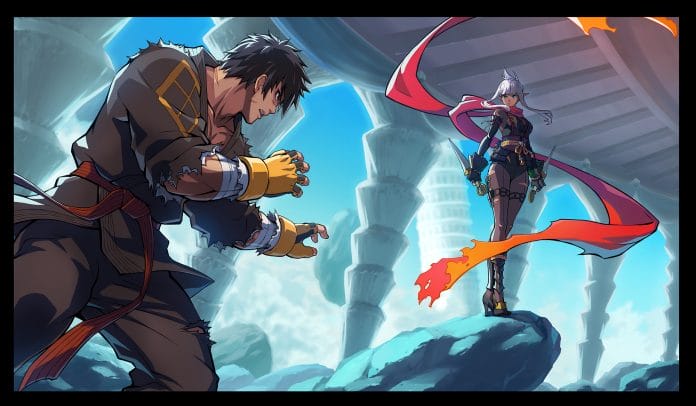 The final mode is the collection. This includes your online replays for watching later, your profile with match history, gallery for using the currency you've earned to unlock art from Dungeon Fighter Online and DNF Duel, movies, music, and more. You can also view the glossary for an explanation on the lore and other in-game terminology.
DNF Duel rollback netcode and online experience
DNF Duel's online mode lets you play ranked matches with matchmaking, player matches where you can search for or create your own lobby, and view rankings. Over the last week, a majority of my online matches have been perfect. I've been playing wired on PS5, and have only had maybe 1 out of 10 games where there were some shenanigans relating to teleporting or instability. I'm very impressed with how well the online has held up, and my only real complaint is how ranked matchmaking at least for me on PS5, is slower than on PC. DNF Duel's online barring that is at part with the best fighters I've played, and I'm glad we are in an era with so many games getting proper rollback netcode support that is well-implemented and not just something mentioning rollback as a bullet point on paper.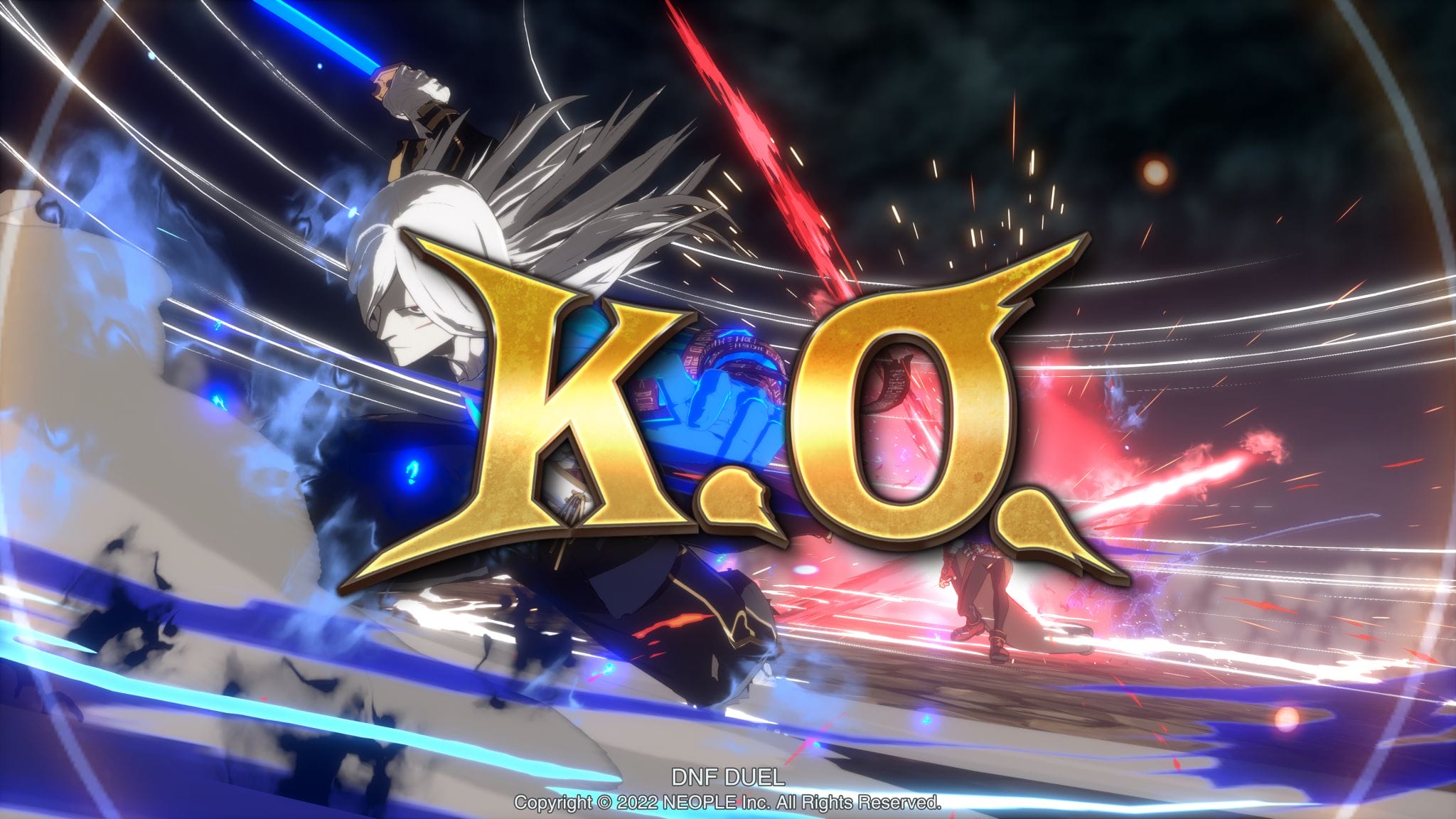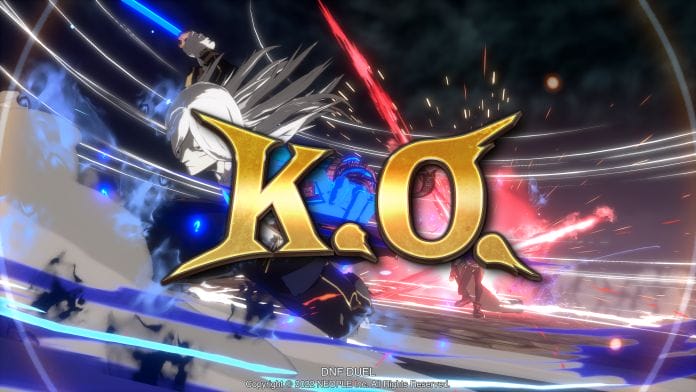 DNF Duel PS4 vs PS5
Just like with Guilty Gear Strive, I wanted to compare the graphics and load times for DNF Duel's PS4 and PS5 versions. These tests were done with the PS5 console outputting to 4K. The load times are noticeably longer for the PS4 version when played on PS5 compared to the PS5 version, but not as long as something like SoulCalibur VI or Tekken 7. Visuals are where things are more obvious. The comparison below shows you how DNF Duel's PS4 and PS5 versions vary in image quality looking at the character models (zoomed in) during a training mode match.
When it comes to what I don't like about DNF Duel, character mobility can be problematic for some of the characters where it made me want to just focus on the faster characters initially. The other problem I ran into on both the Xbox controller on PC and DualSense controller on PS5, is that I feel like trying to use the technical inputs resulted in the game only detecting it as a simple input initially. The story mode, while very nice at introducing the characters to you, almost feels like a missed opportunity gameplay wise, with how it isn't like the story mode in Granblue Fantasy Versus that feels like it could blend in Dungeon Fighter Online-style gameplay perfectly. Those are really my only complaints with this fighter in its current state.
Having now played it both pre-release and during its launch week online and offline, DNF Duel has delivered in almost every way. I was hoping to have another fun fighting game that satiated my Granblue Fantasy Versus itch, and this is exactly that. It is accessible enough for me to get friends who don't play many fighters to check it out, but also robust enough online to play with regulars in my group. The online has held up brilliantly over the last week on both PS5 and Steam Deck, and the game looks gorgeous across the board. I hope the mobility can improve in a future update, but in its current state, I'm having a ton of fun playing DNF Duel and look forward to playing it regularly this year.