Koei Tecmo and Gust are back with yet another Atelier release in the form of the Atelier Mysterious Trilogy Deluxe Pack on PS4, Nintendo Switch, and PC. What makes this release more interesting than the Atelier Arland Trilogy Deluxe Pack and the Atelier Dusk Trilogy Deluxe Pack releases is that PS4 and PC platforms already have all three of the games included while Nintendo Switch has Atelier Lydie & Suelle already available. The Atelier Mysterious Trilogy Deluxe Pack includes DX versions of all three games which brings together a lot of the DLC, some new content, quality of life improvements, and a few extras.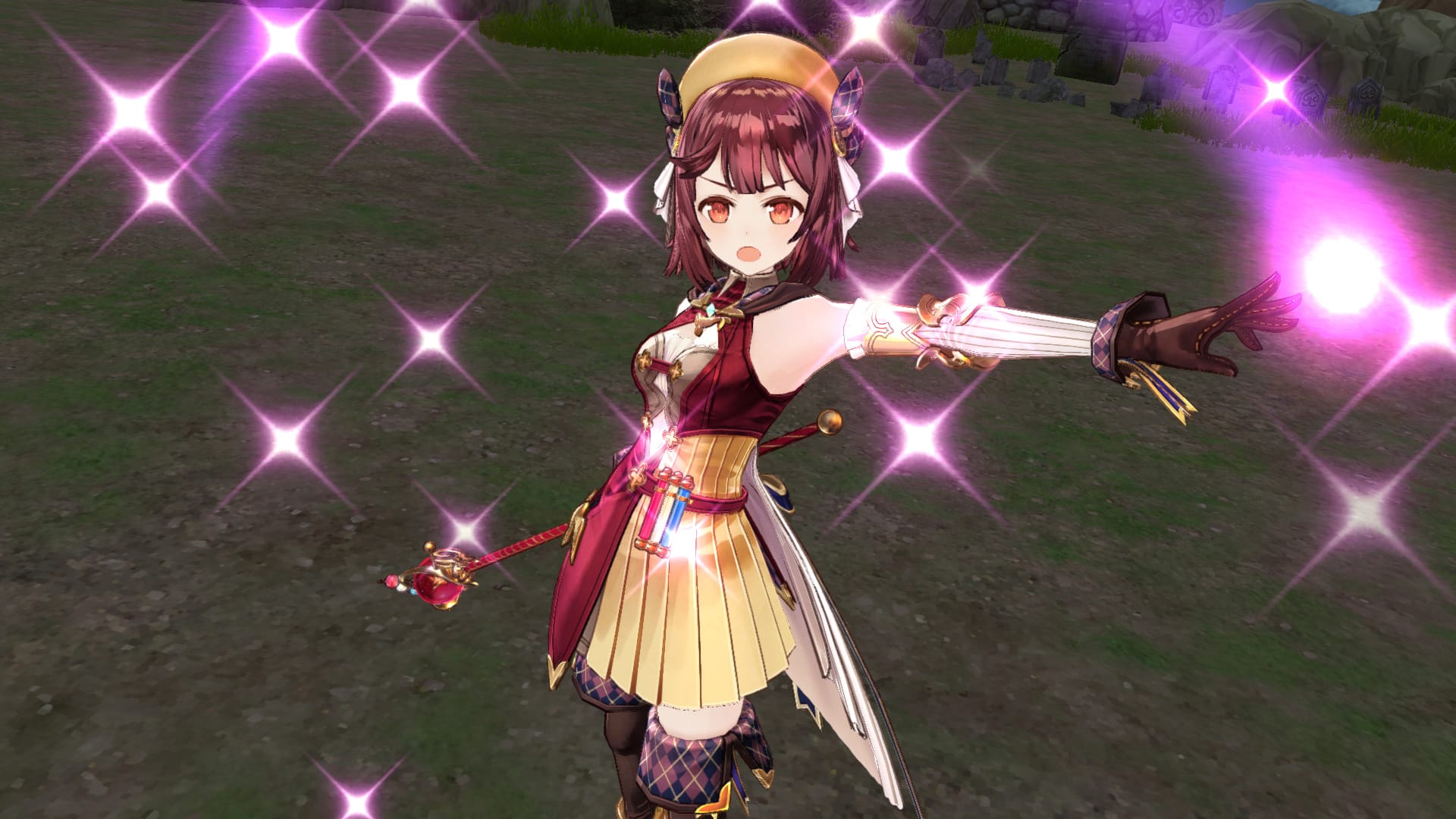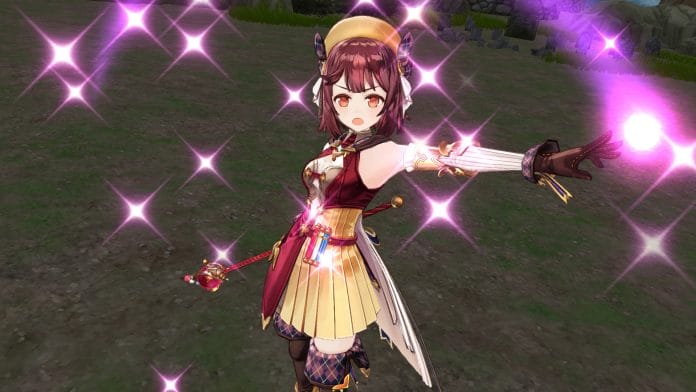 The Atelier Mysterious Trilogy Deluxe Pack can be bought in a discounted bundle with all three games or through individual games. This includes Atelier Sophie: The Alchemist of the Mysterious Book DX, Atelier Firis: The Alchemist and the Mysterious Journey DX, and Atelier Lydie & Suelle: The Alchemists and the Mysterious Paintings DX. In terms of extras, the biggest addition is the inclusion of a lot of DLC from prior games. All the DX or Trilogy Deluxe Pack releases from Koei Tecmo and Gust miss out on a few of the prior DLC for whatever reason but they offer much better value here in these new DX versions compared to the original. For this review, I'm going to focus on the extras, changes from prior releases, and new content in the trio of games included.
All three games included in the Atelier Mysterious Trilogy Deluxe Pack have a new photo mode, additional app with a digital artbook and soundtrack selections, improvements to battles through speed options. The digital artbook apps have the same options for all three games with you being able to play a few songs from each game and go through various bits of art, character designs, and more. One thing to note is that you can't take screenshots or capture videos in these apps and there isn't any zoom feature sadly. Being able to fast forward dialogue is also a great addition here compared to the original games. I'm glad that Koei Tecmo and Gust are embracing photo modes in games with it being either included from the get go or in early updates like with Atelier Ryza.
Atelier Sophie remains the best of the trilogy and it has been a joy to experience it again through the DX release. In terms of visuals and performance, on PS4 Pro, it runs the same as the original with its 60fps target. You might wonder why I'm addressing that since this appears to be just a re-package of the original games with DLC and new content added on. While Atelier Sophie feels the same performance wise, the DX version has some additional post-processing which the original doesn't have. This is most noticeable on the character models and some shadows. The original lacked the anti-aliasing that the DX version has.
Atelier Sophie's new in-game content brings new cauldrons, some new story scenes, and a lot of the DLC including multiple costumes, BGM packs from prior Gust games, item sets, and more. If you skipped Atelier Sophie's original release, the DX version is excellent value and well worth it.
Atelier Firis was always my least favourite game in the Atelier Mysterious Trilogy and my opinion hasn't really changed on it in the Atelier Mysterious Trilogy Deluxe Pack DX release for Atelier Firis. When I originally played Atelier Firis on PS4, I was disappointed by the unstable frame rate compared to Atelier Sophie and also it was evident that the game needed more time. The open world segments were a bit too ambitious for Gust at the time. When I tried it on PS4 Pro, I was glad that most of the performance issues were sorted but Atelier Firis DX is a downgrade here.
On PS4 Pro (with or without boost mode) at 1080p, Atelier Firis DX targets 30fps instead of 60. I replayed the opening hour of both Atelier Firis and Atelier Firis DX to check this. At least when played at 1080p, the visuals are more or less identical across both versions so I'm not sure why the frame rate target was halved in Atelier Firis DX.
Atelier Firis has more added content with new vehicles, quests, and more added over the original in addition to the DLC included that features playable characters Shanon and Heintz, multiple costumes, BGM packs, and two new gathering areas. I never played the DLC in Atelier Firis' original release so it was good to check some of that out here with the Atelier Firis DX release. If you skipped Atelier Firis initially, this DX version is a much better value proposition at least compared to the initial full priced release with added DLC.
Atelier Lydie & Suelle was the first newer Atelier game in the West to drop the English voice option completely and only offer a Japanese voice option. I enjoyed most of my time with Atelier Lydie & Suelle but was hoping this re-release gave the team a chance to improve the visuals on PS4 Pro. From early comparisons, Atelier Lydie & Suelle has some changes to reflections in some areas and some ambient occlusion improvements but is more or less the same otherwise. It was always a nice improvement over Atelier Firis gameplay wise. While it isn't as consistent as Atelier Sophie in structure and quality, Atelier Lydie & Suelle is still worth playing.
Atelier Lydie & Suelle's DX release has the best value given how expensive all the DLC was for the original game. This includes two playable characters, multiple costumes, BGM packs, item sets, recipes, and some other additions. When it comes to new content, Atelier Lydie & Suelle has a new painting to link this release with the 20th anniversary Atelier spin-off game Nelke & the Legendary Alchemists.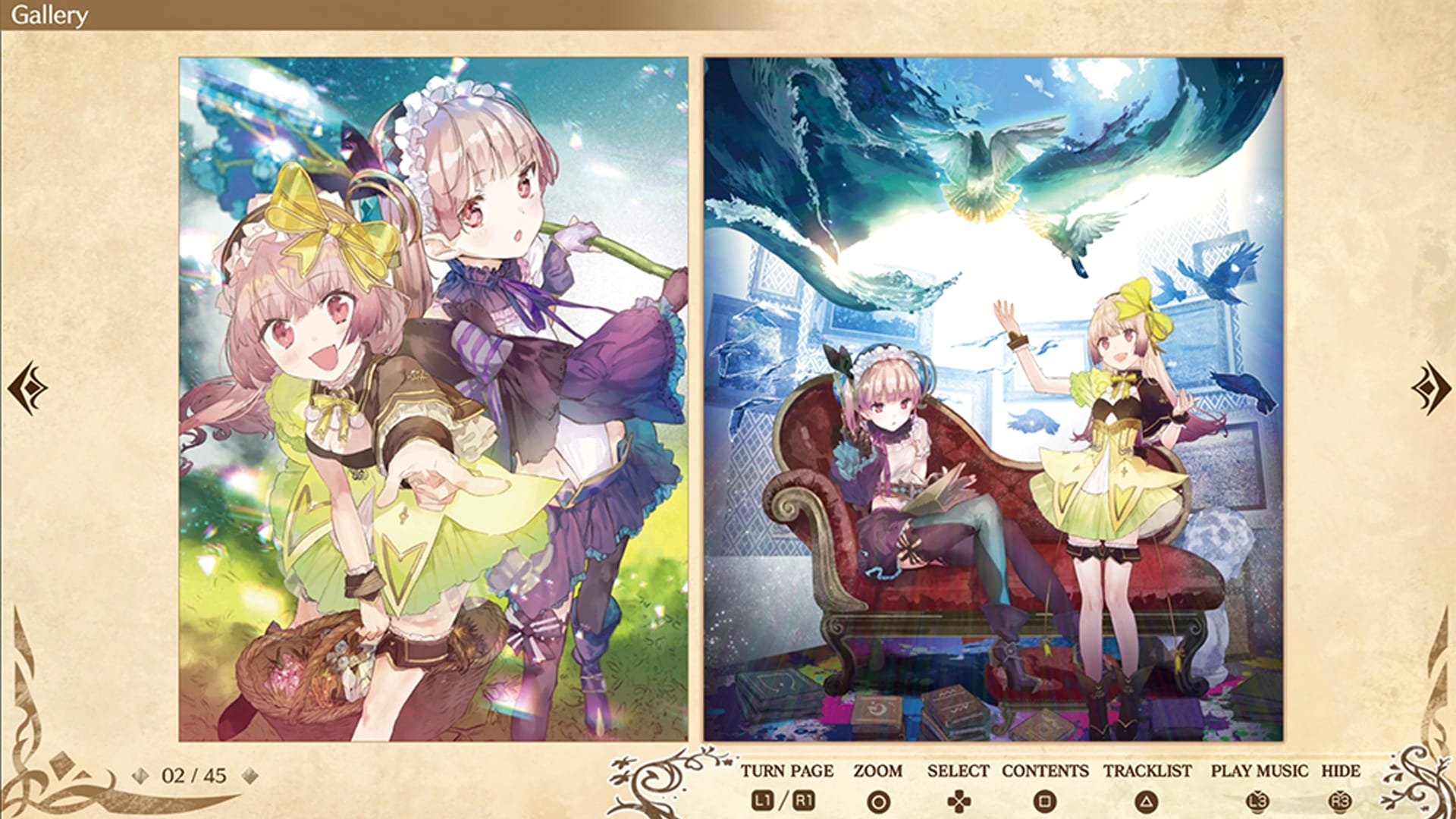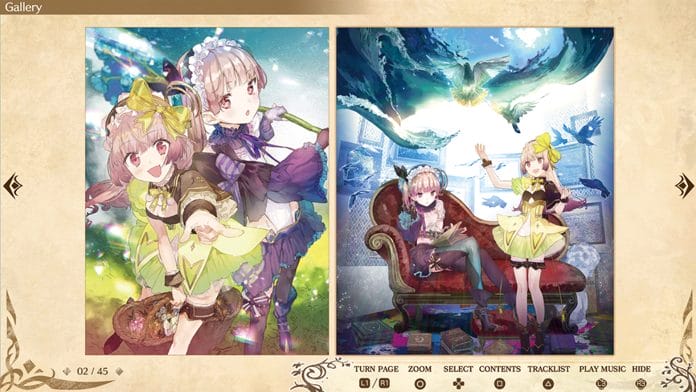 While some including myself were worried that the Atelier Mysterious Trilogy Deluxe Pack would only have Japanese voice acting going by trailers, I'm glad that the English voice option has been retained for Atelier Sophie DX and Atelier Firis DX. Atelier Lydie & Suelle has only a Japanese voice option as expected. Despite my issues with Atelier Firis as a game, the music is excellent and the Atelier Mysterious Trilogy has some excellent music even by Gust standards.
The biggest problem with this release that punishes existing owners barring the price and no upgrade option, is the fact that all three games lack any save transfer from the original PS4 releases to the new DX versions. I've also tested this on Nintendo Switch with Atelier Lydie & Suelle DX and the original with no save transfer. Hopefully Gust and Koei Tecmo consider adding this for those who played a lot of the originals and want to just play the new content and DLC in a single package.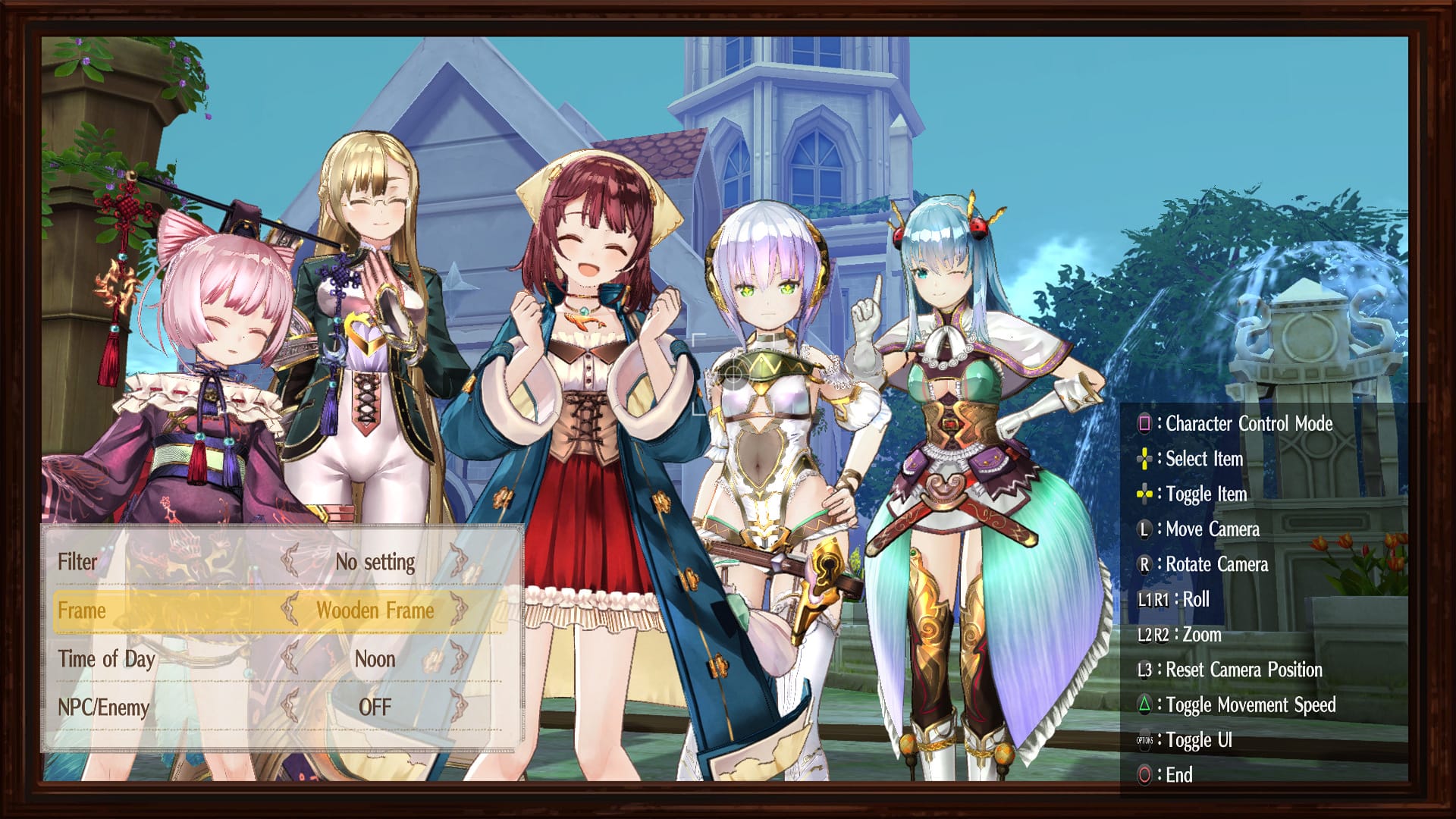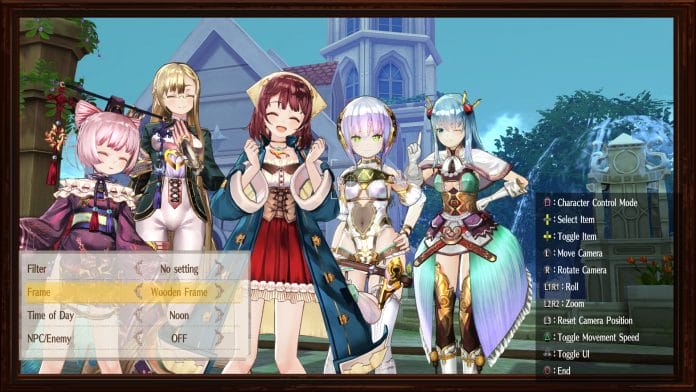 Overall, as with the other re-releases from Gust and Koei Tecmo, buying the full trilogy is great value for money if you haven't played the games before. For those who already played these three games, this collection is only worth it if you skipped DLC before and want to experience the stories again. The lack of save transfer is very disappointing and Atelier Firis' frame rate downgrade on PS4 Pro is yet another annoyance.
Atelier Sophie used to be the game I recommended to newcomers before Atelier Ryza entered the picture but those wanting to try out a more modern trilogy before delving into the Arland and Dusk trilogies will find a lot to love in the Atelier Mysterious Trilogy Deluxe Pack.