Last month, ININ Games released the Mitchell Corp-developed arcade game Osman/ Cannon Dancer on all consoles in the West making it the game's console debut. Cannon Dancer's new version, titled Cannon Dancer Osman, brings with it many visual and quality of life options to make it more accessible on modern devices. Cannon Dancer Osman is a spiritual successor to Capcom's Strider, and this new version has both impressed and disappointed me in different ways. In my Cannon Dancer Osman Switch review, I'm going to cover the game itself from a newcomer's perspective and also whether it is worth buying right now.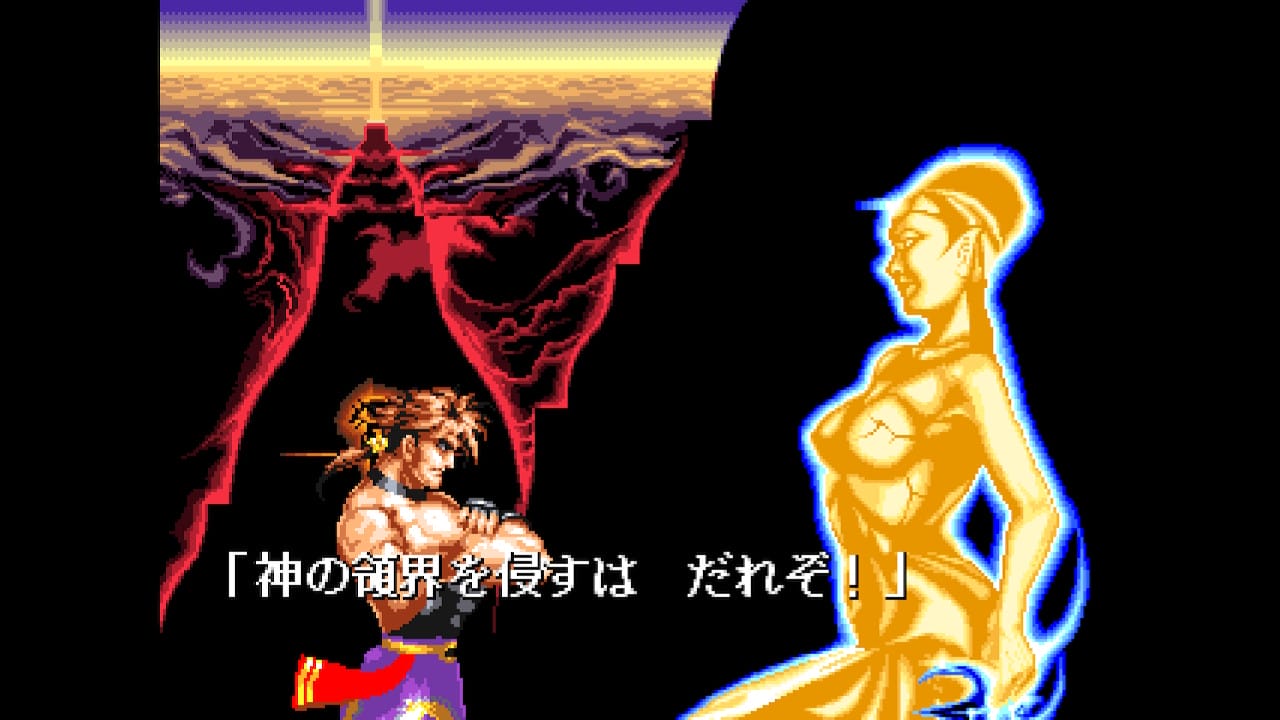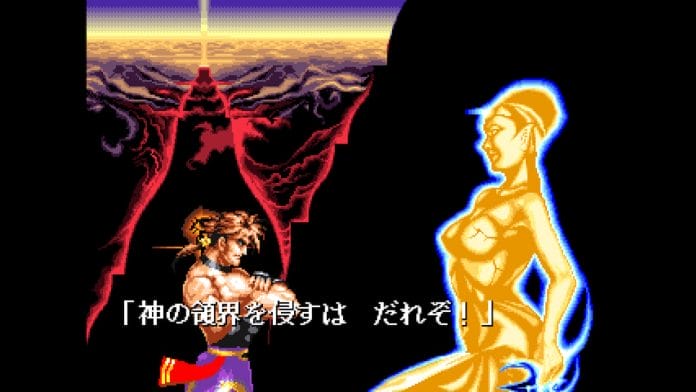 As a linear action platformer, Cannon Dancer Osman is quite gorgeous and fun to play. Despite my issues with some releases from the publisher, ININ Games has been amazing with introducing me to so many great arcade games I never got to experience before. Cannon Dancer Osman with its set pieces, visuals, and character designs is excellent, but this package is lacking in some ways. The biggest issue barring the price, is the wrapper used for the games which is functional, but it is getting tiring seeing the same font and structure for multiple releases like this from ININ Games. There isn't even an effort to make it seem like it is its own thing.
As with prior releases, you're presented with a basic menu that lets you select either Osman or Cannon Dancer after selecting your language after booting up the title. There is no gallery or extras, but you can view the credits as a static image. Selecting either game will take you into a detailed menu letting you start a new game, change options, or load a save state. The options let you adjust controls, video display, toggle enhancements, cheats, or reset the options. The enhancements feel like assist options while the cheats let you go all the way with unlimited HP, freezing time, and more.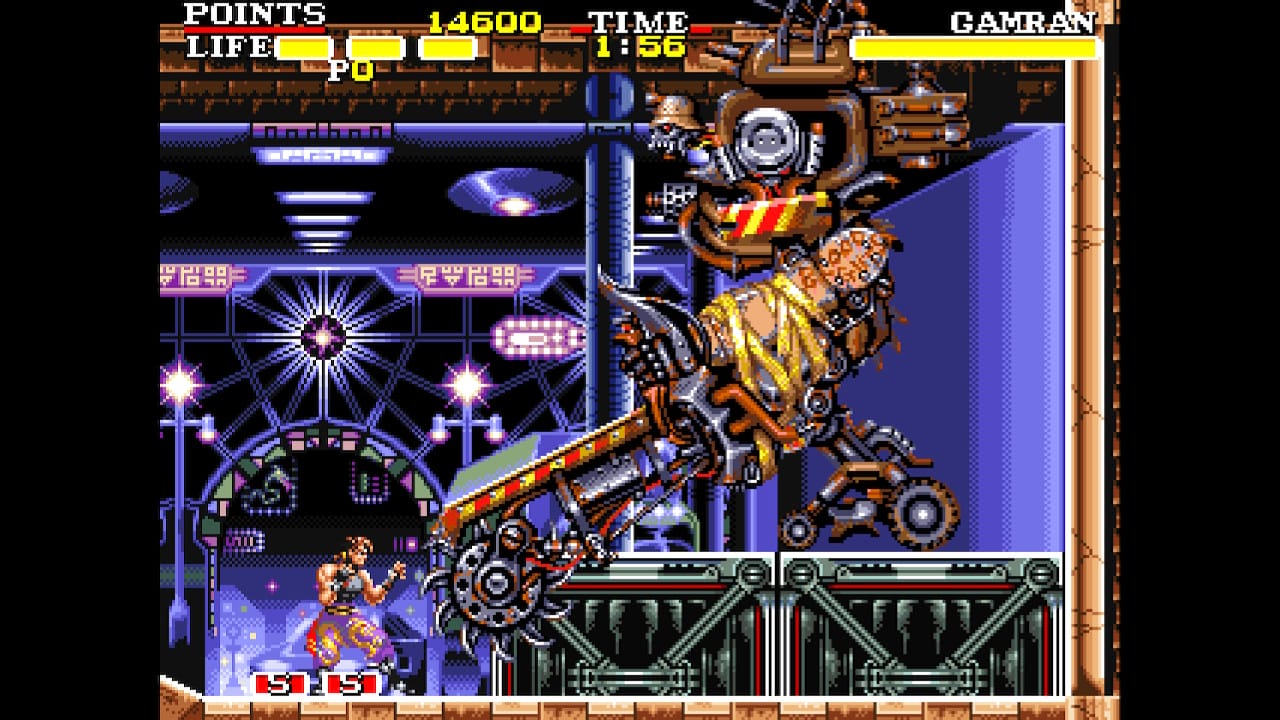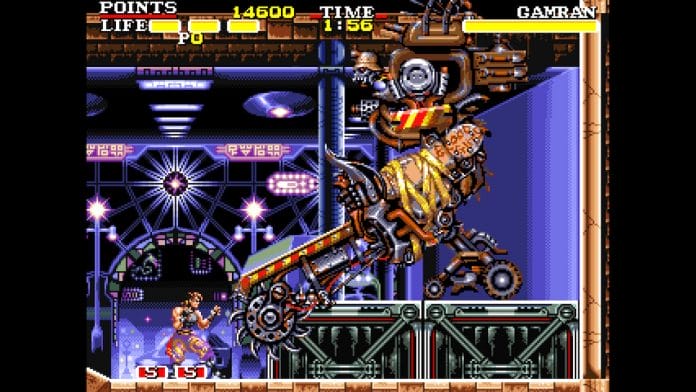 The video options let you adjust display size with a live preview, scaling filter, and also toggle a wallpaper with its own color and brightness options. Just like other Ratalaika releases, you can adjust shaders to emulate a CRT look and more. If you own any collection or game using this emulation, you will be familiar with this menu. These options can be adjusted during gameplay as well.
Barring the options I mentioned, when you start, you can either play in Standard Mode or Challenge Mode. Standard Mode lets you use rewinding, save states, cheats, and enhancements. Challenge Mode is the original arcade experience with the ability to use up to two enhancements, but no cheats.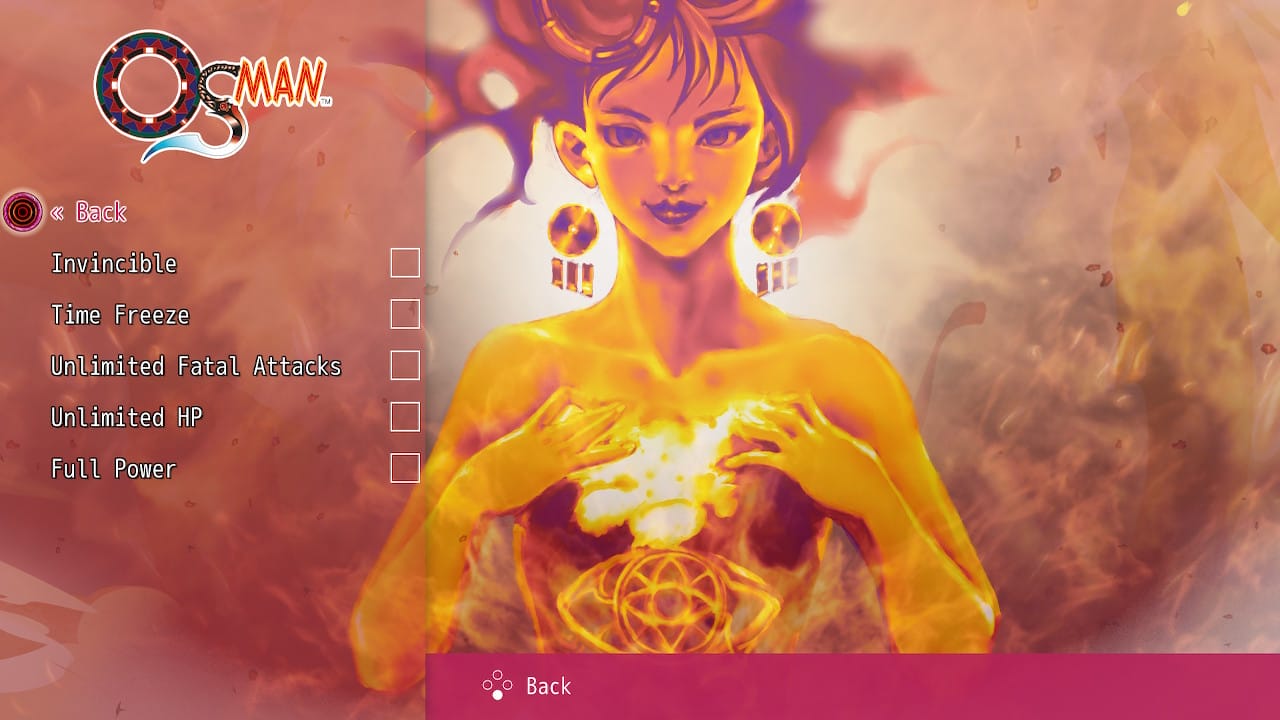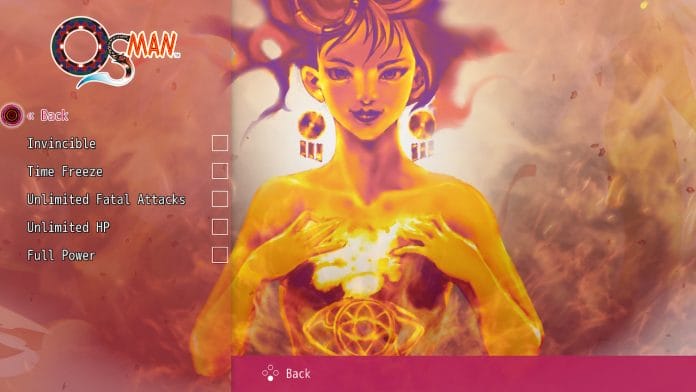 As a newcomer to this game but as someone who played Strider, I ended up liking Cannon Dancer Osman a lot. It is a fun action platformer with great set-pieces, but one that would've been an easier recommendation if it cost half of what it does right now. The lack of any extra content like a gallery or interviews with the team makes it lacking even as a retro re-release. I get the reasoning behind a physical release costing more, but when you charge the same price you do for the superlative G Darius HD here, it is a harder recommendation.