This year has seen a renaissance for the Cotton series in the West with so many releases and more to come in the West. Success' classic series was missing in action for a long time, but things have changed with the excellent Cotton Reboot a few months ago. Following that, the Cotton Guardian Force Saturn Tribute released on PS4 and Nintendo Switch and it suffered from bad input lag. That had me worried about Panorama Cotton and Cotton 100%. Thankfully, Ratalaika Games has done a great job with both releases. These two even have the amazing CRT options from the recent Gleylancer release. Cotton 100% and Panorama Cotton are now both available digitally on the eShop and PS Store or physically through Strictly Limited Games.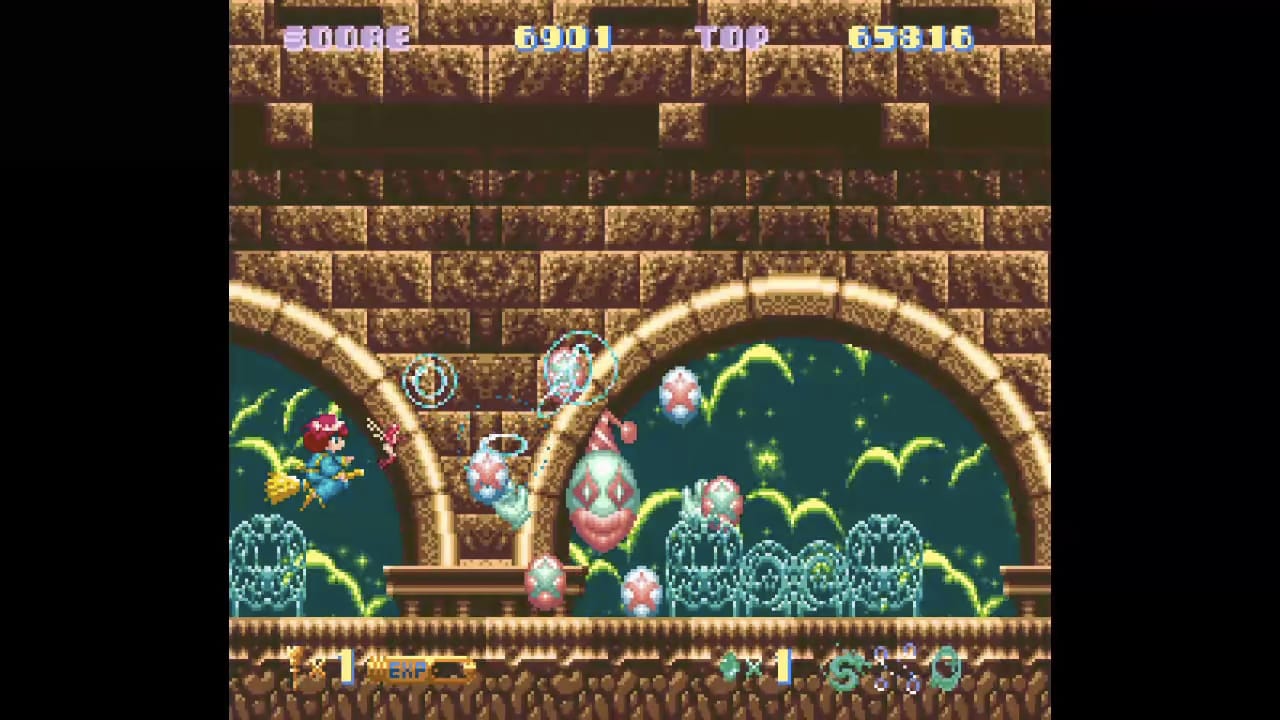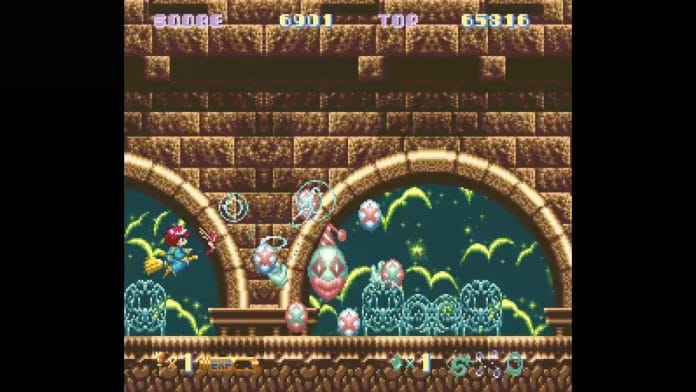 Cotton 100% was originally released on the Super Famicom in Japan back in 1994 and was since ported to the original PlayStation. Since that release, it has never been officially available and as with other Cotton releases, the price on the used game market was a bit too high for most people. ININ Games and Success have brought it back with the help of Ratalaika Games for both PS4 and Nintendo Switch. If you played Cotton Reboot, the gameplay in Cotton 100% will feel familiar. It is a side-scrolling shoot 'em up where you control Cotton with Silk accompanying you across different (and gorgeous) stages with unique bosses, colorful enemies, and many power ups. If you found Cotton Reboot to be a bit complex, Cotton 100% will be easier to get into.
Just like Panorama Cotton, Cotton 100% only has its in-game menu and interface translated into English while the cut-scenes in the story are in Japanese. ININ Games will be patching a full text localization for English, French, German, Italian, Spanish, and Japanese in the coming weeks. The story here has Silk looking for help as the world falls into darkness. Silk meets Cotton the witch who isn't interested in helping until Willows are mentioned. Cotton agrees to help Silk and this is where the adventure begins. For most people, the story in a game like this will not matter, but it is disappointing that the translated subtitles weren't available at launch.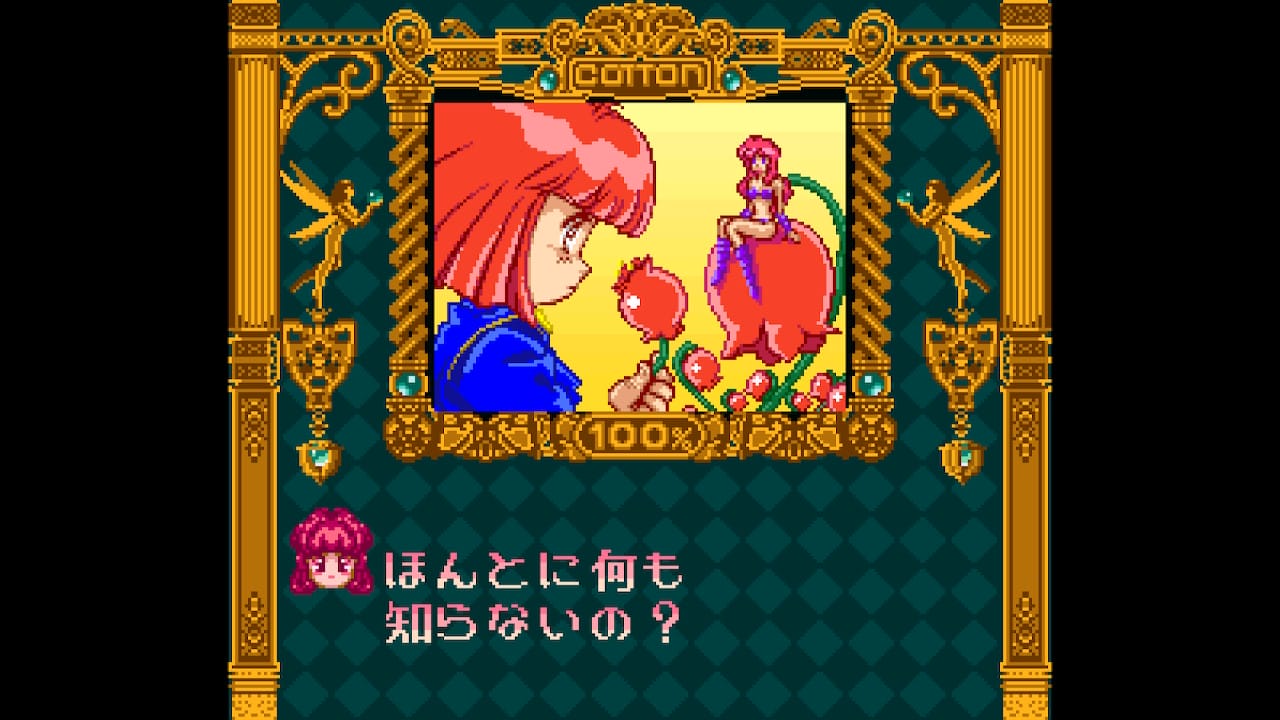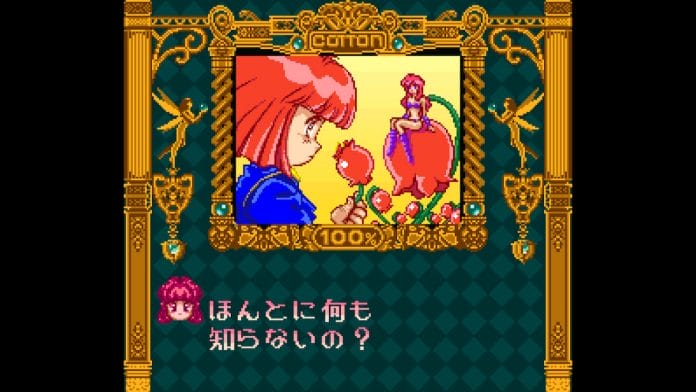 In terms of modern conveniences and assist options, Cotton 100% has a standard mode with support for rewinding, save states, and cheats. Cheats are unfortunately locked behind the challenge mode which is a weird decision. Cotton 100%'s challenge mode is basically the original game without any of the conveniences. Hopefully the upcoming patch allows access to the cheats without completing the challenge mode.
Cotton 100% is a gorgeous game, but it has some clarity issues with the environment. While not as bad as the similar issues I have with Ori and the Will of the Wisps, Cotton 100% will take some time to get used to. The art is lovely, and I love the enemy and boss designs. I love how so many games I hadn't heard of before are being made so easily on modern platforms these days. Cotton 100% is a game I didn't know existed until I was looking into the history of the series with Cotton Reboot. This is one of my favourite Super Famicom game aesthetics for sure.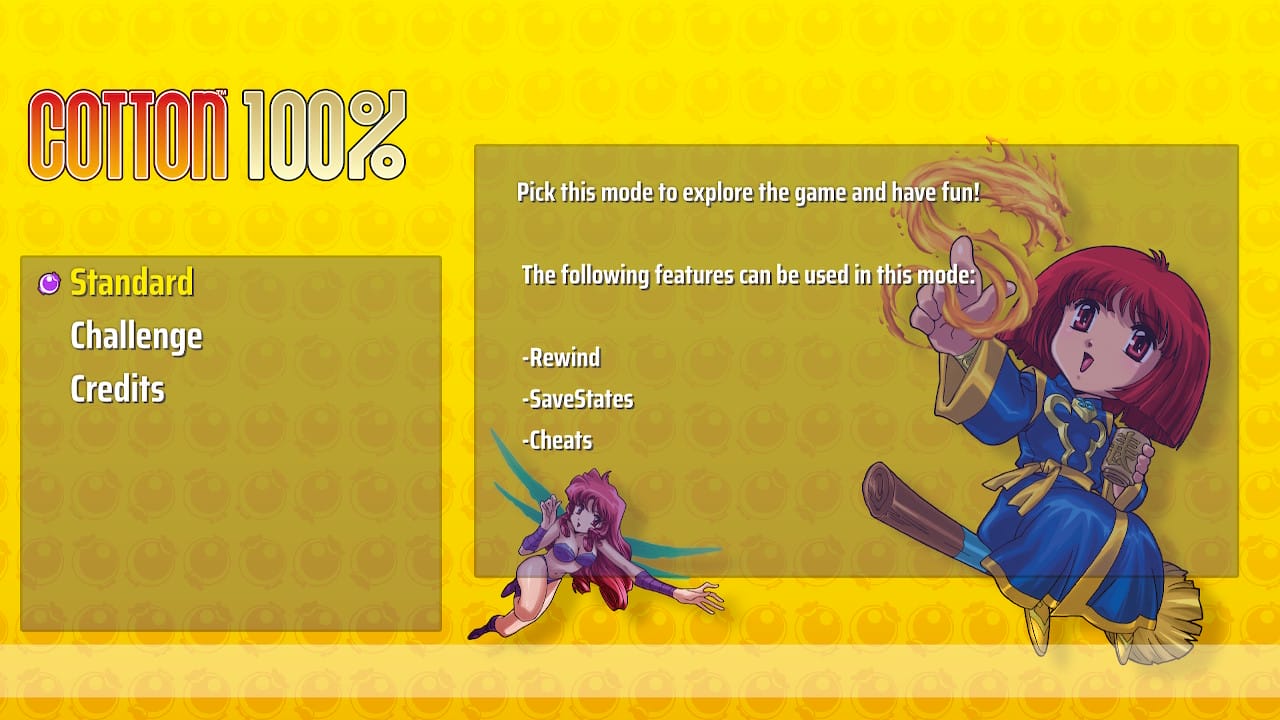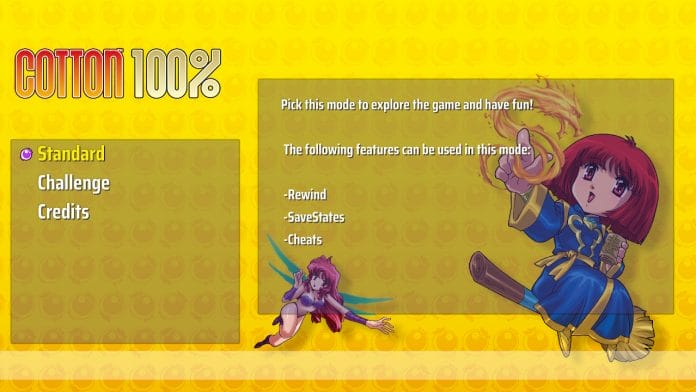 Ratalaika Games' release of Cotton 100% supports fullscreen, 4:3, and pixel perfect display options and has the detailed CRT shader setup. You can adjust scanline intensity, sharpness, curvature, gamma, mask type, and many more options with a live preview to fine tune your experience. While I usually stick to pixel perfect for the most part in all games I play, this is definitely a great addition for those who enjoy CRT filters.
Barring the lack of the localization for the story cut-scenes which will be patched in the coming weeks, Cotton 100% might be a bit too short for many. The low asking price definitely helps, but if you're not already done with Cotton Reboot, I'd recommend finishing that or buying that instead. Once you do get done with it, Cotton 100% is definitely worth your time. It doesn't suffer from the massive input lag in the recent Saturn Cotton game ports, and it retains the classic gameplay unlike Panorama Cotton.