City Connection has been bringing out many classics to console platforms over the years with some even getting repackaged for bundle releases like the Psikyo ones on Nintendo Switch. When the publisher announced Deathsmiles I & II, I was hoping it would be the best version of the games included especially with it being on Steam, given how much I enjoyed playing Deathsmiles on iOS. I had never played Deathsmiles II before this release, and it is a nice addition to the package, albeit not as good as the first game. For my Deathsmiles I & II PC review, I'm covering how the games look and feel, run on Steam Deck, and whether this bundle is worth it.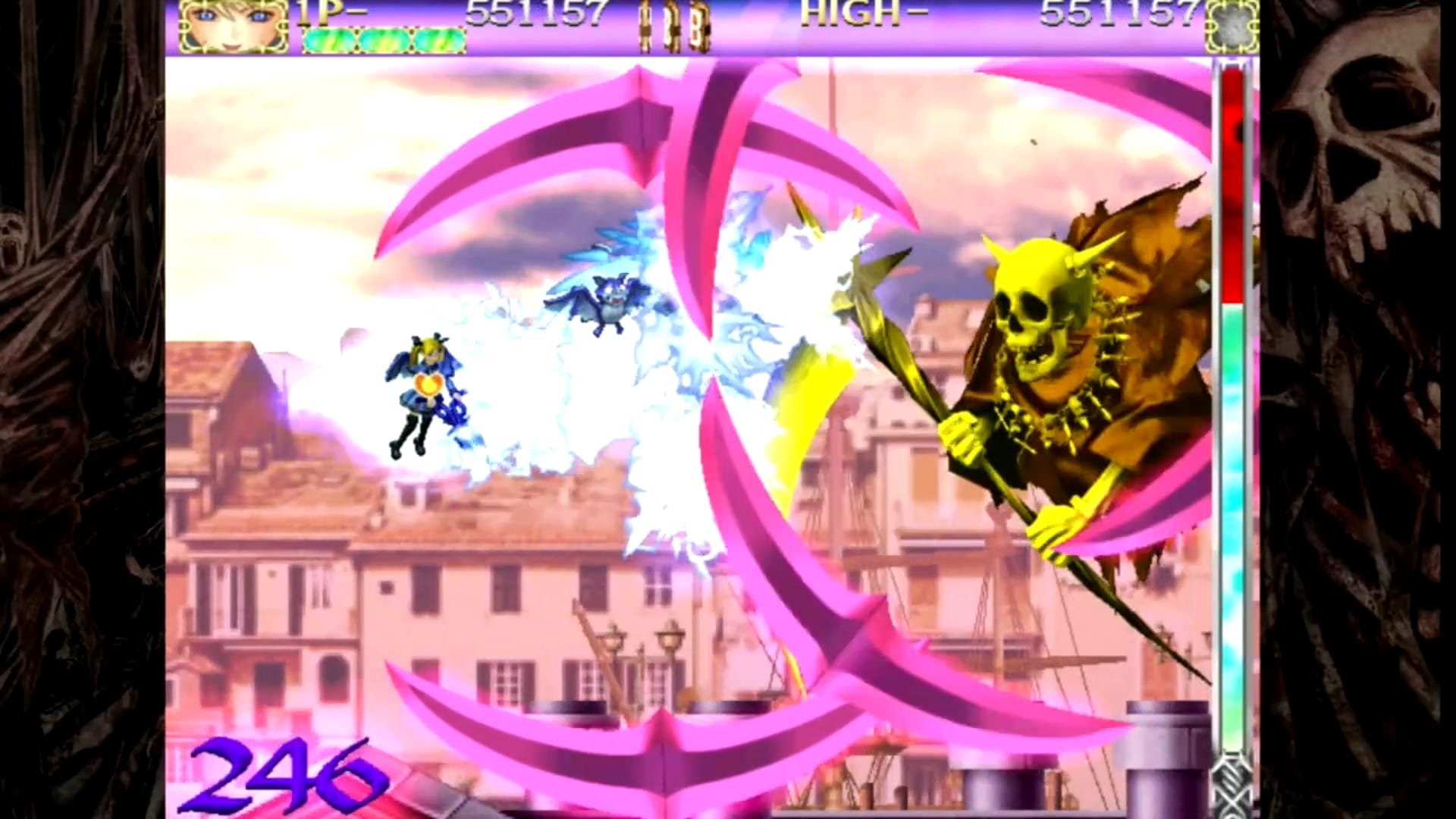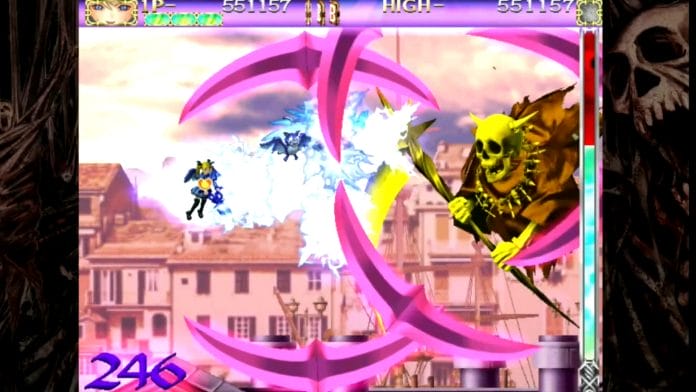 Deathsmiles I & II PC requirements
The Deathsmiles I & II PC requirements are a bit higher than I expected given the age of the games, but considering how they run near-perfectly on Steam Deck, I wouldn't worry about this playing well on your PC.
Requires a 64-bit processor and operating system
OS: Windows 10 64-bit
Processor: Core i5-6500
Memory: 8GB RAM
Graphics: NVIDIA GeForce GT 1030
DirectX: Version 11
Storage: 5GB available space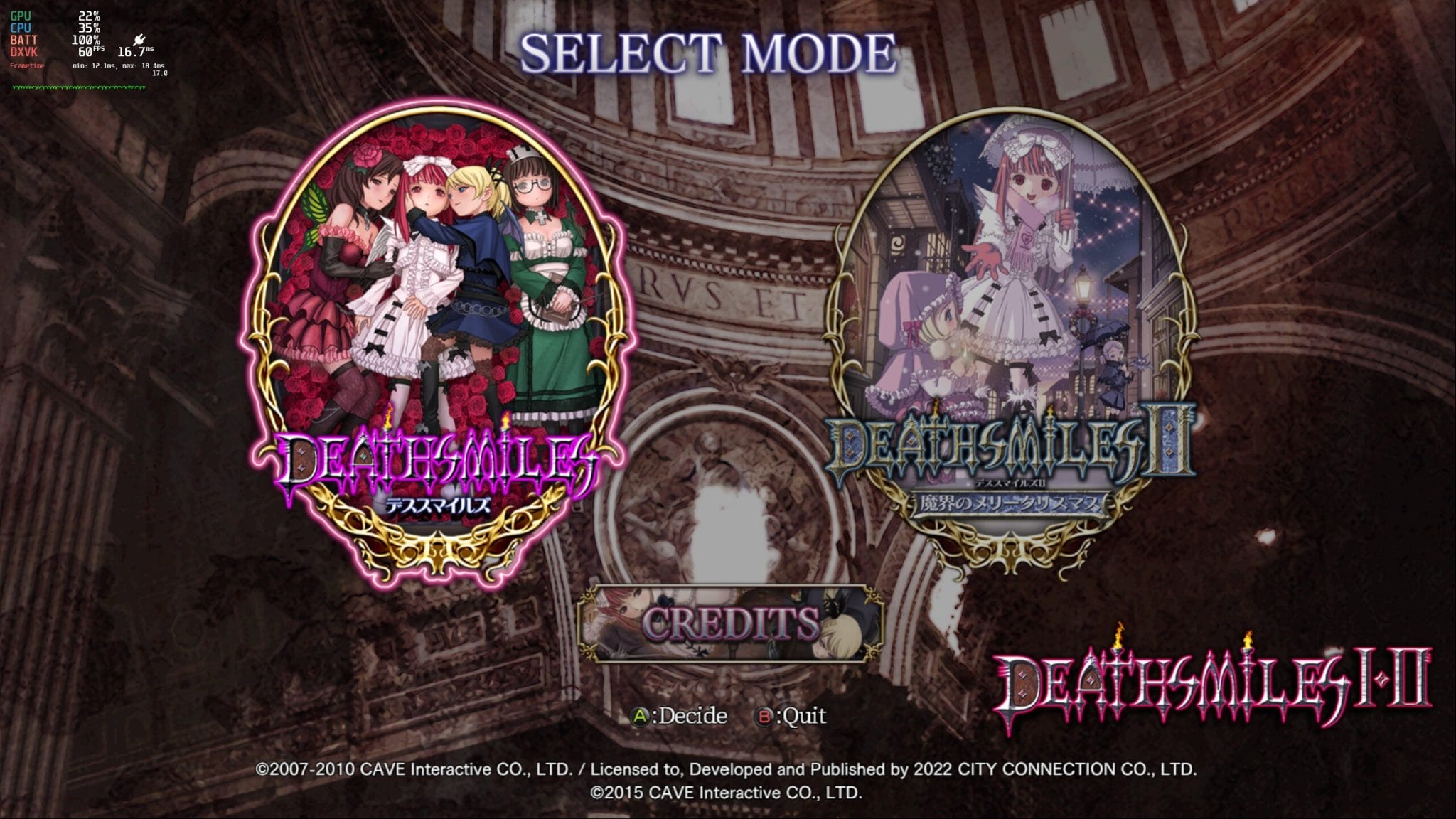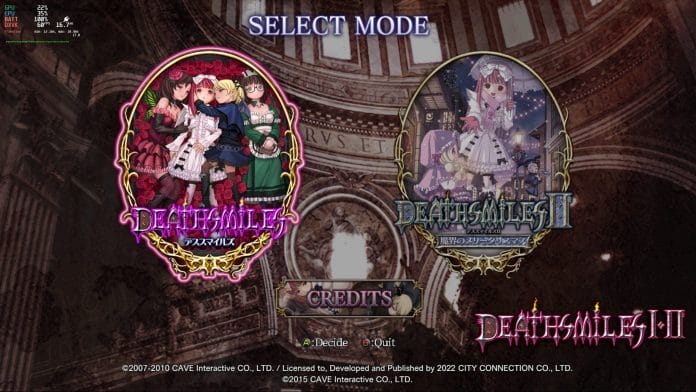 Deathsmiles I & II PC contents and DLC
This Deathsmiles I & II release includes Deathsmiles (Arcade / Normal / Ver 1.1), Deathsmiles Mega Black Label (Arcade / Normal / Ver 1.1), and Deathsmiles IIX Merry Christmas in Hell (Arcade / IIX / Arrange). The first two are under Deathsmiles while the latter is under Deathsmiles II on the main menu. If you don't already own Deathsmiles on Steam, this release is great value as a fan of the genre.
Barring the base release, there is one DLC pack available in the form of the Deathsmiles I & II Additional Characters "Gothic wa Mahou Otome" 5 Characters Set. This set is priced quite high, and it includes characters from "Gothic wa Mahou Otome -Contract with me, right away!-" in Deathsmiles that are playable in version 1.1 and normal mode in Deathsmiles and Deathsmiles Mega Black Label.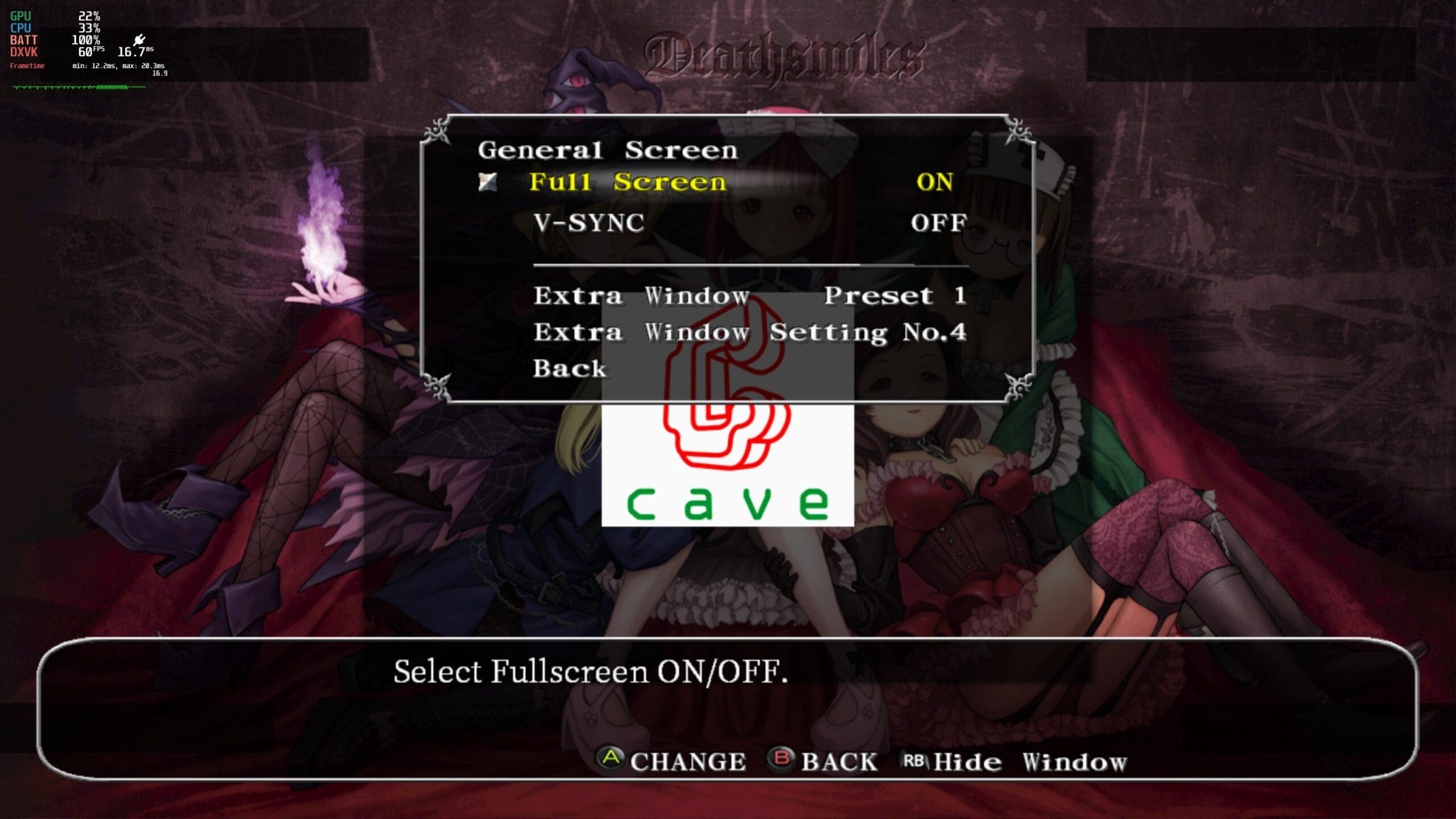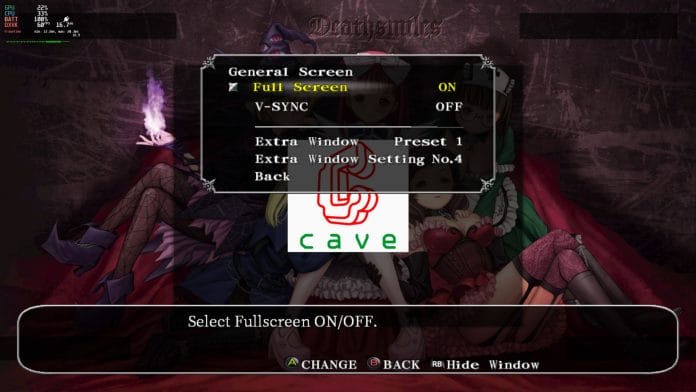 Deathsmiles I & II PC graphics options
The only PC graphics options in this release are v-sync and fullscreen toggles. The other options are in-game relating to screen size, filters, and more. This is a very bare-bones port as such, but it is serviceable. I would definitely recommend disabling any filtering or smoothening option when you play.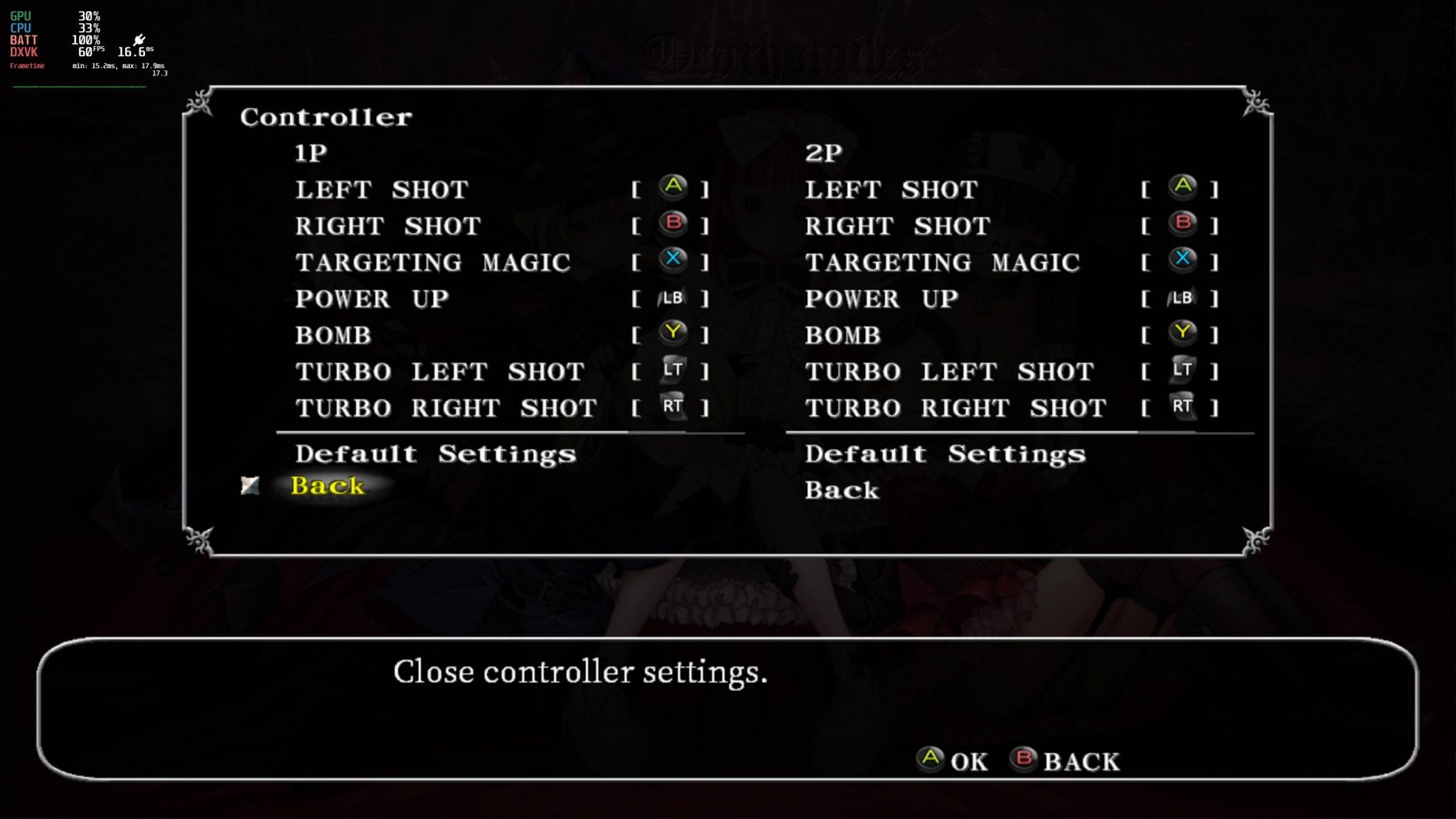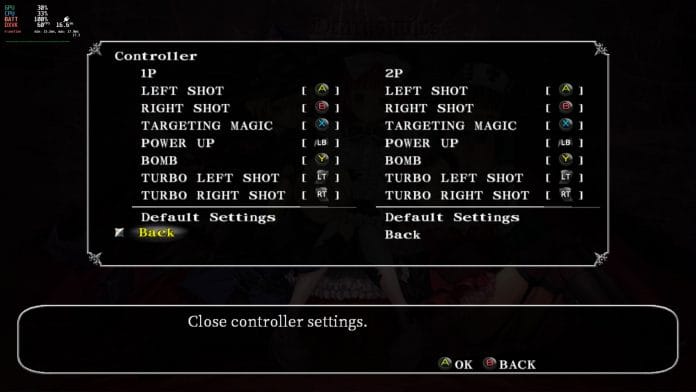 Deathsmiles I & II PC control options
Deathsmiles I & II has full keyboard support and controller support. I played it using my DualSense controller on my external monitor or on the Steam Deck itself without issues. It has Xbox button prompt options.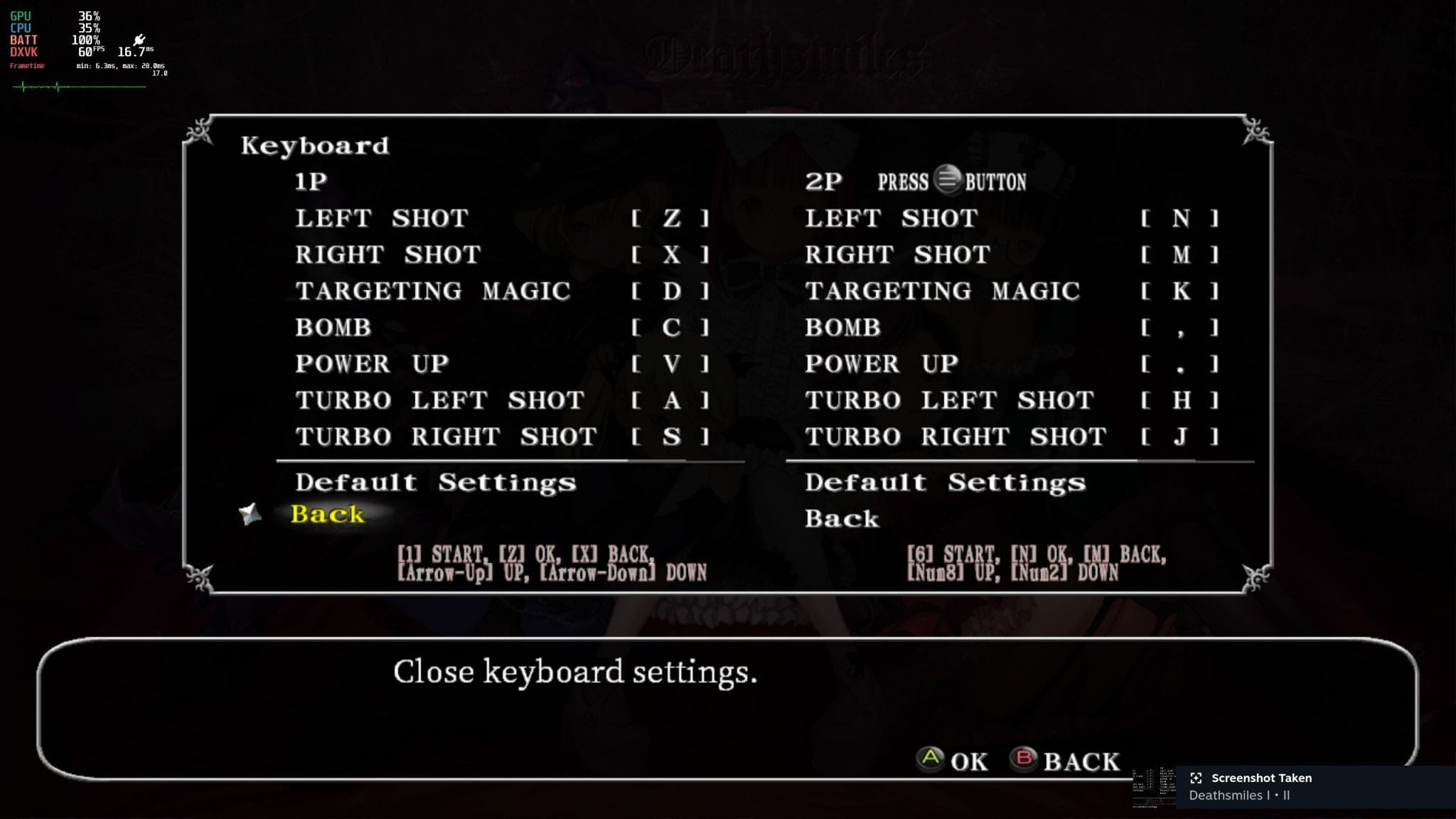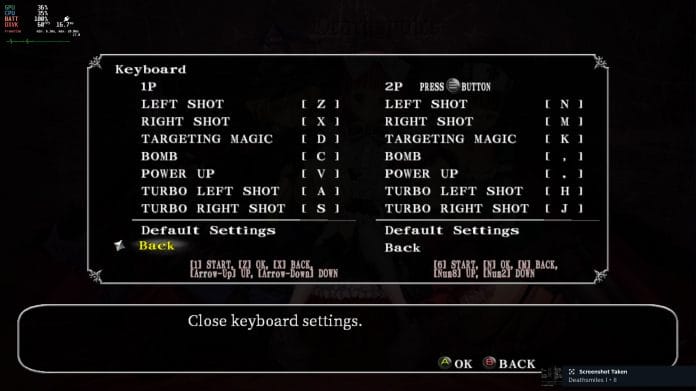 Deathsmiles I & II PC performance – Deathsmiles on Steam Deck
Deathsmiles and Deathsmiles II run perfectly on Steam Deck. I even played it through HDMI on my 1440p monitor with the game forced to 1440p from the Steam Deck settings. The only issue I had was with movie playback in Deathsmiles II that I fixed by disabling the movie in the game settings for Deathsmiles II. Both games feel excellent on Steam Deck, and the original Deathsmiles included in this package is an essential for shoot 'em up fans.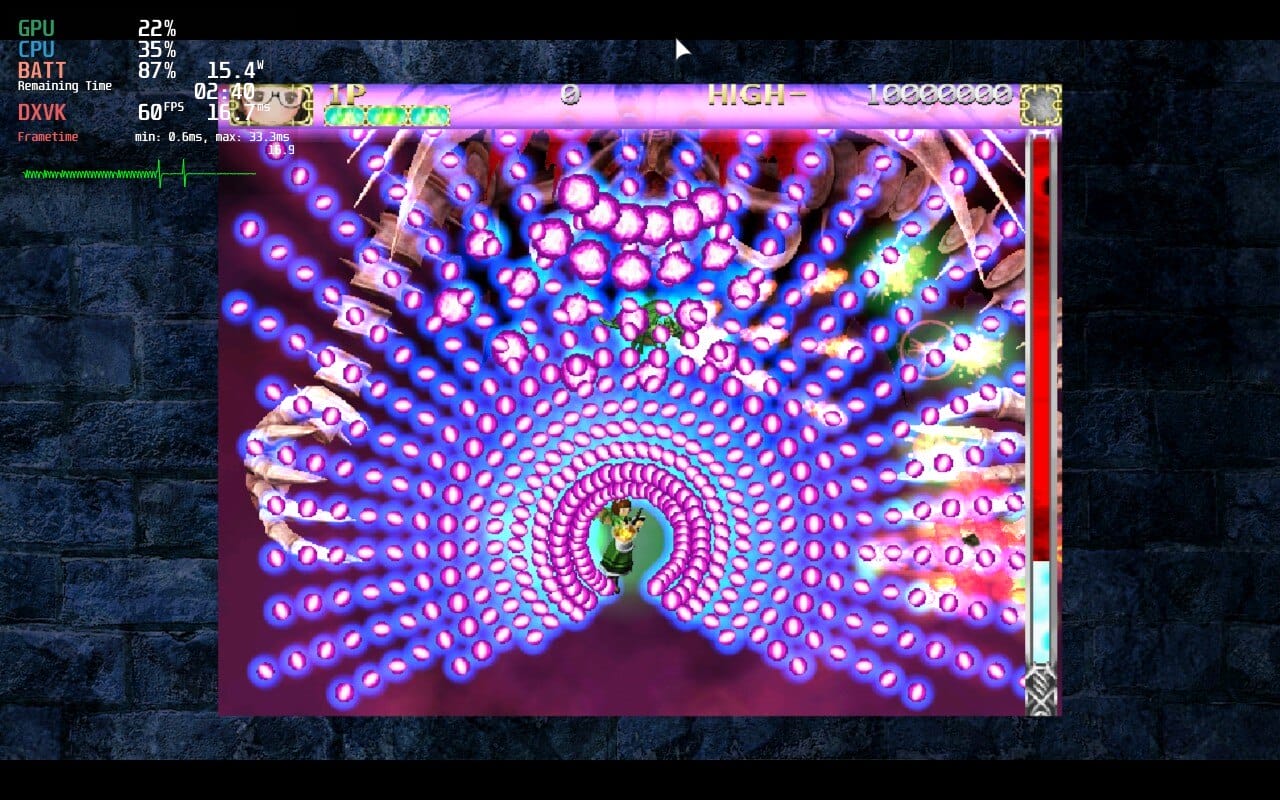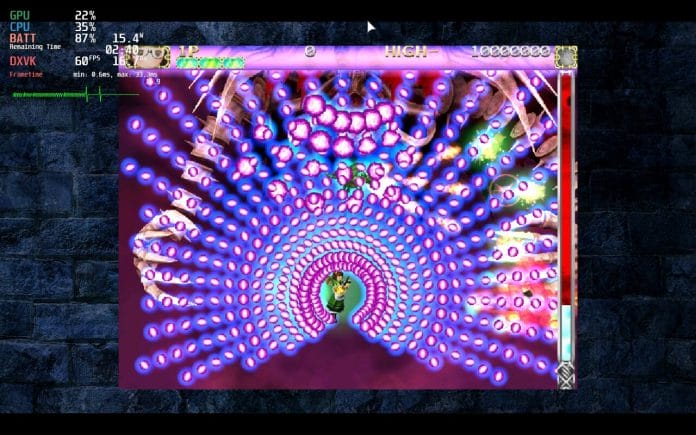 Scaled at 100%, Deathsmiles I & II feels great when played on the Steam Deck's display, and on my external monitor. The slowdown (by design) is also more accurate than the prior PC release according to some. I've not played much of the prior Deathsmiles PC release recently, but Deathsmiles I & II is definitely worth grabbing if you enjoyed the games or just want to sample one of Cave's best releases.
Should you buy Deathsmiles I & II on PC?
When Deathsmiles I & II was originally announced, I was glad that City Connection was bringing the release to all platforms, but was wondering how it would do on PC considering the first game is already available on PC at half the asking price. Deathsmiles I & II is an excellent package, but the only downside to the release is there is additional paid DLC that isn't included in this from the start. That would've served as a nice bonus to incentivize people to buy this package even if they owned the original since some aren't fans of Deathsmiles II.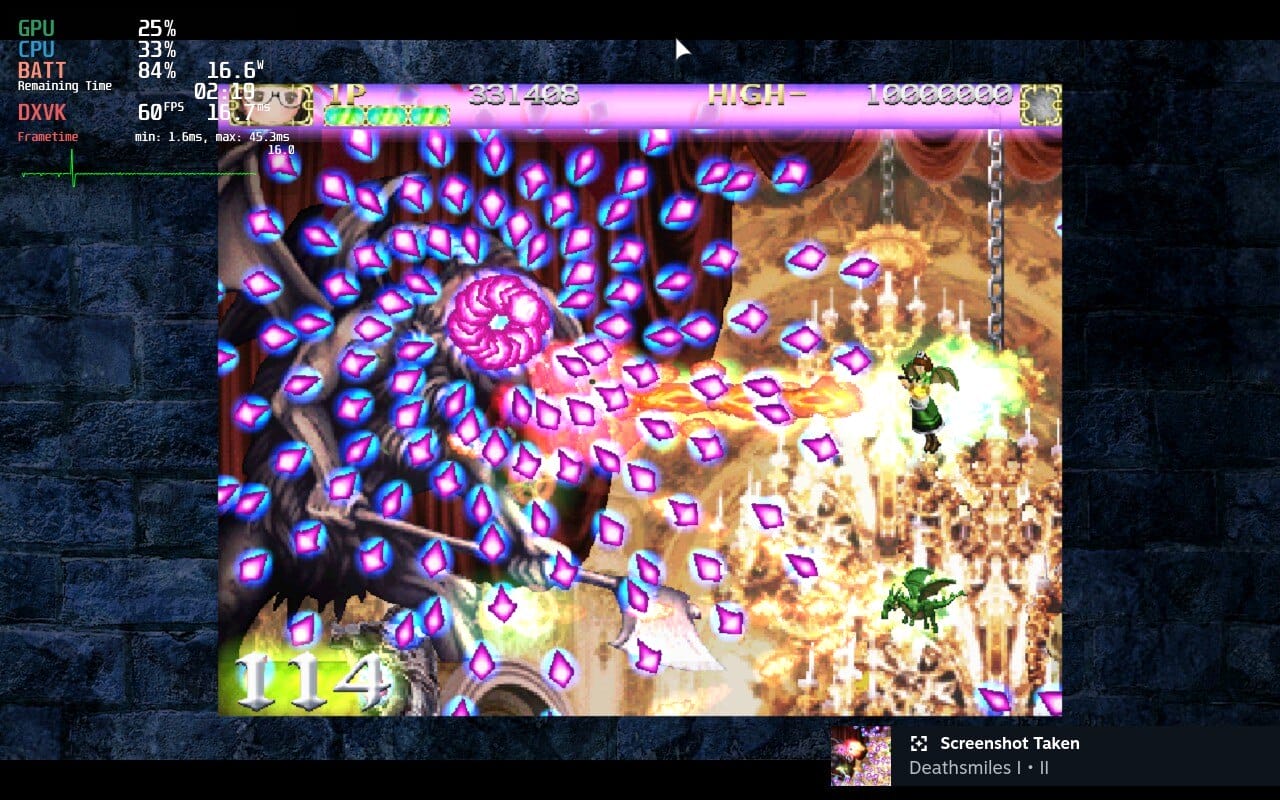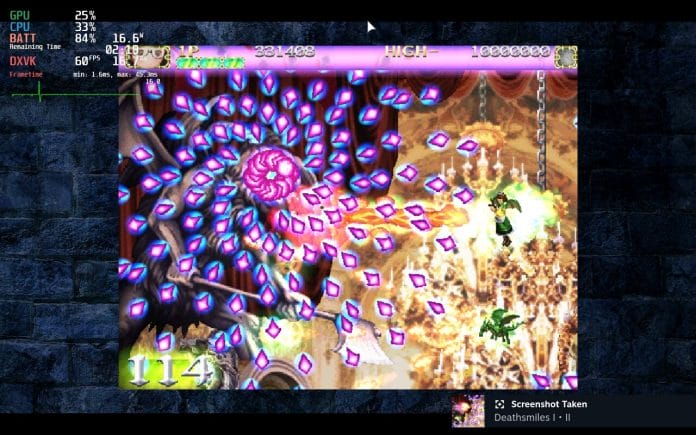 If you're new to Deathsmiles, this is an excellent release with its various game modes and training options available. I love Deathsmiles, and have enjoyed playing it over the last week on Steam Deck without any issues. Deathsmiles II is completely new to me, and while I don't think it is as good as the original, I'm glad to see it finally release on PC through this collection. Barring the issue I had with the game crashing thanks to one movie, I've had no trouble playing it on Steam Deck both on my external display and on the handheld itself.
If you own a Steam Deck and want a quality shoot 'em up release, Deathsmiles I & II is well worth it. I'm definitely looking forward to grabbing it on Xbox later. Deathsmiles I & II on PC is responsive, it plays well, and is a ton of fun. Even all these years later, it is an essential shoot 'em up.